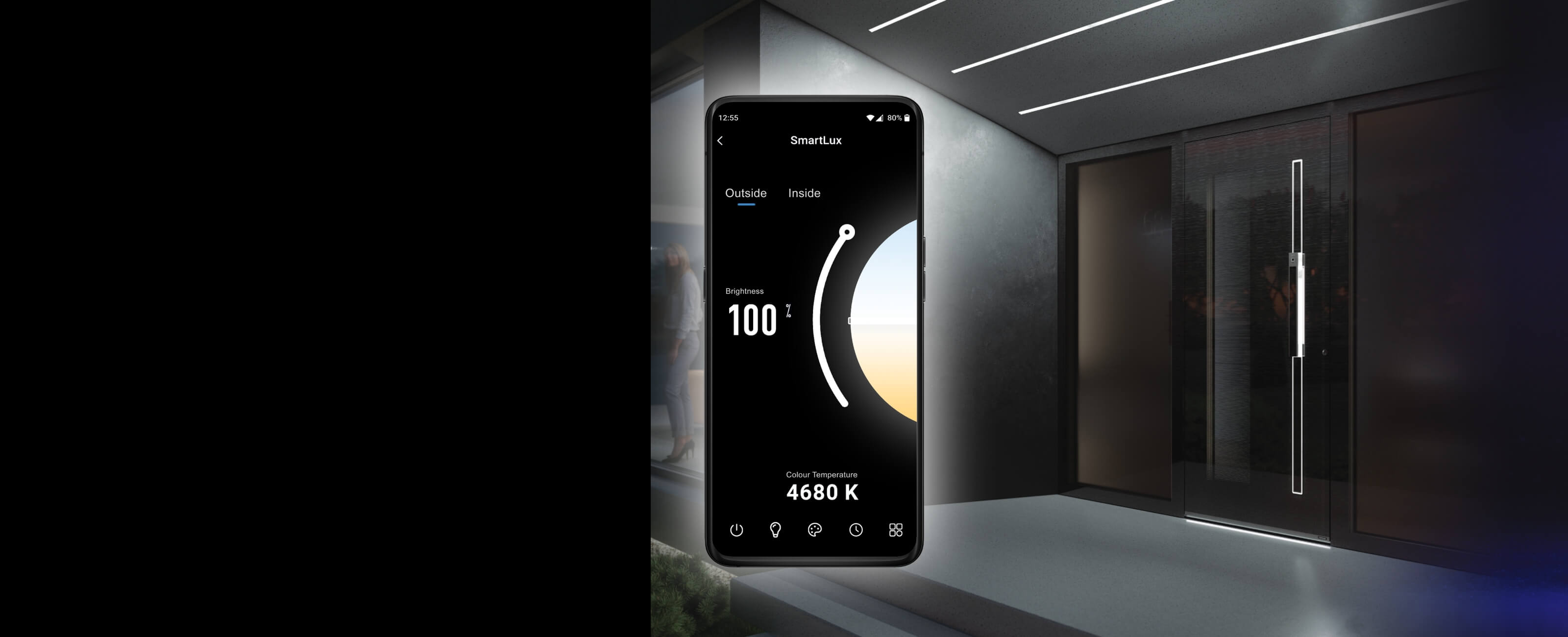 SMART FRONT DOOR CONTROL
Modern door control with the Pirnar mobile app
A smart home starts at the front door.
SecuroSmart and SmartLux - modern solutions
Modern living is characterised by the use of smart technologies and modern solutions. At Pirnar, we have equipped our entrances with a range of innovations that will make your home a stylish and secure fortress. The SecuroSmart and SmartLux systems make living easier and more comfortable and complement a host of popular smart home solutions.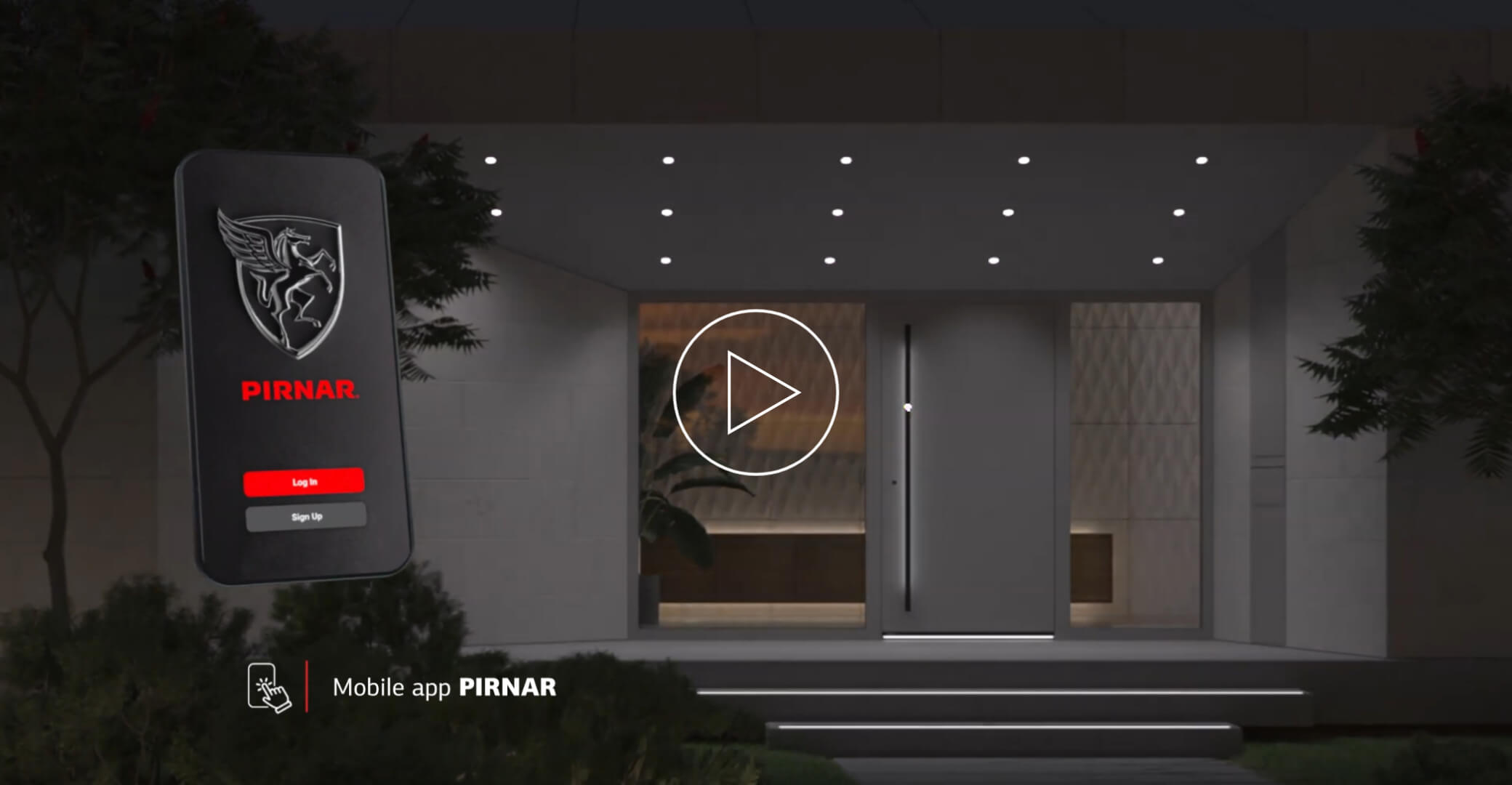 LIVE SMARTER
SecuroSmart - total control of your front door
Pirnar's front doors can be fully controlled using the Pirnar mobile app. The SecuroSmart system boasts outstanding functionality and magnificently enhances the comforts of modern living. Even if you're on the other side of the world, you'll be able to lock and unlock your door with ease.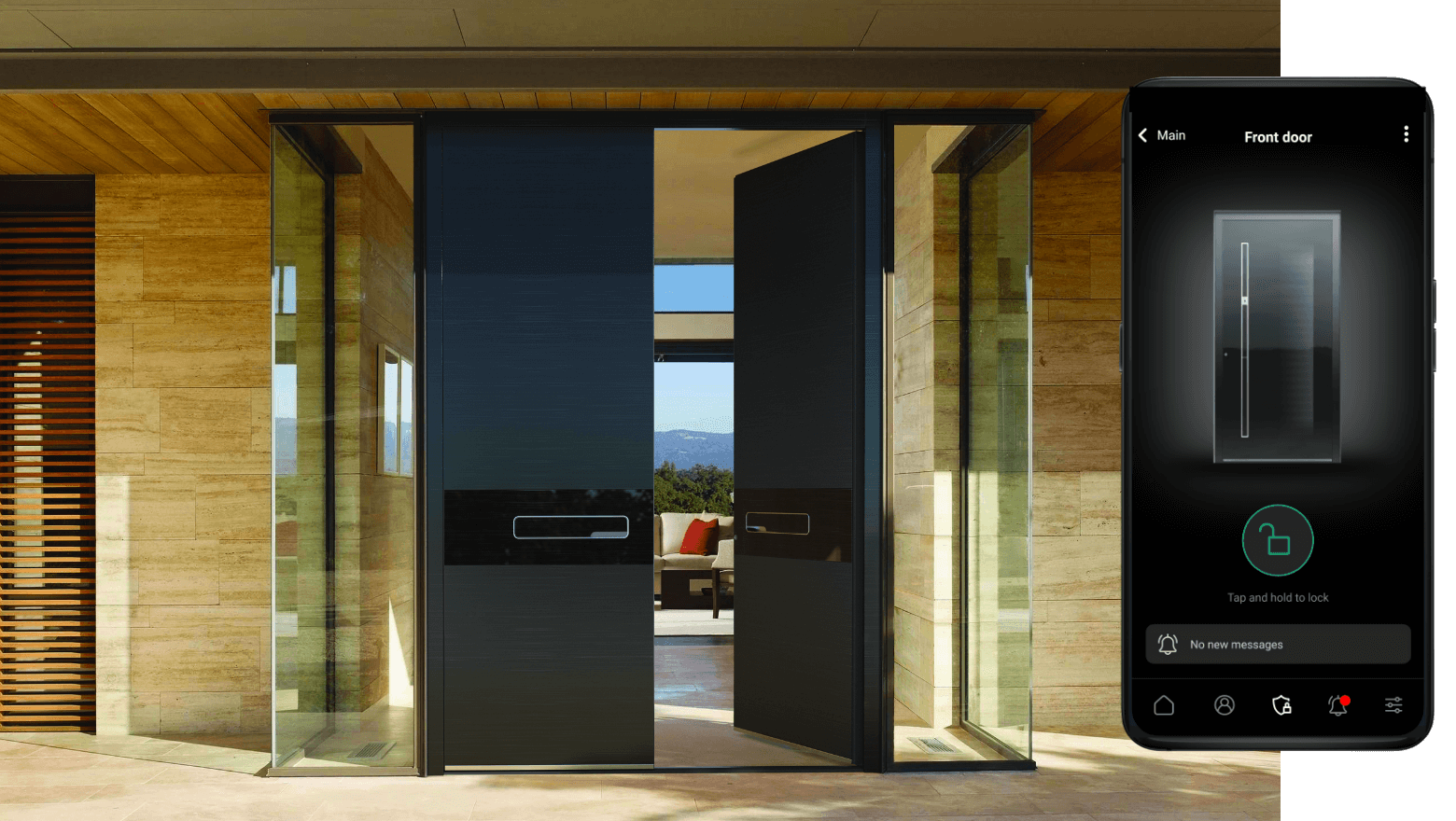 REMOTE LOCKING

SecuroSmart allows you to control your front door remotely, wherever you happen to be. Even if you are on the other side of the world, you can lock or unlock your door and remotely set access permission for those who can enter your home and when, etc.

MONITORING

Use the app to control who enters your home and when, and also to monitor their activity. This gives you total control.

RECORD AND LOG FRONT DOOR USAGE

Use the app to keep a record of who went in and out of your front door as well as any unsuccessful attempts to gain entry.

EMERGENCY ACCESS

The app allows you to set a specific fingerprint for use in an emergency, e.g. an intruder forces you or a member of your family to open the door. In this instance, use your emergency fingerprint and the door will unlock normally, and everyone else in your family who has the app installed will receive notification that the door was opened under duress.

TIME-LIMITED ACCESS

The Pirnar mobile app allows you to set time parameters so you can limit when someone can gain access to your home using their fingerprint.

VOICE CONTROL

Do you have your hands full? Unlock the door with voice control using Google Assistant or Amazon Alexa.

SHARING YOUR DEVICE

You can define who you want to share your device with.
CREATE YOUR OWN MAGICAL ENTRANCE
SmartLux - smart front door lighting
As the sun goes off to rest and the first stars start to twinkle in the night sky, your Pirnar entrance is also coming to life. Using SmartLux lighting via the Pirnar mobile app allows you to remotely control how the threshold, pull bar, handle and/or decorative strips of your door are illuminated. You can also control the lighting manually. Perfect for those who adore the magical look of their home.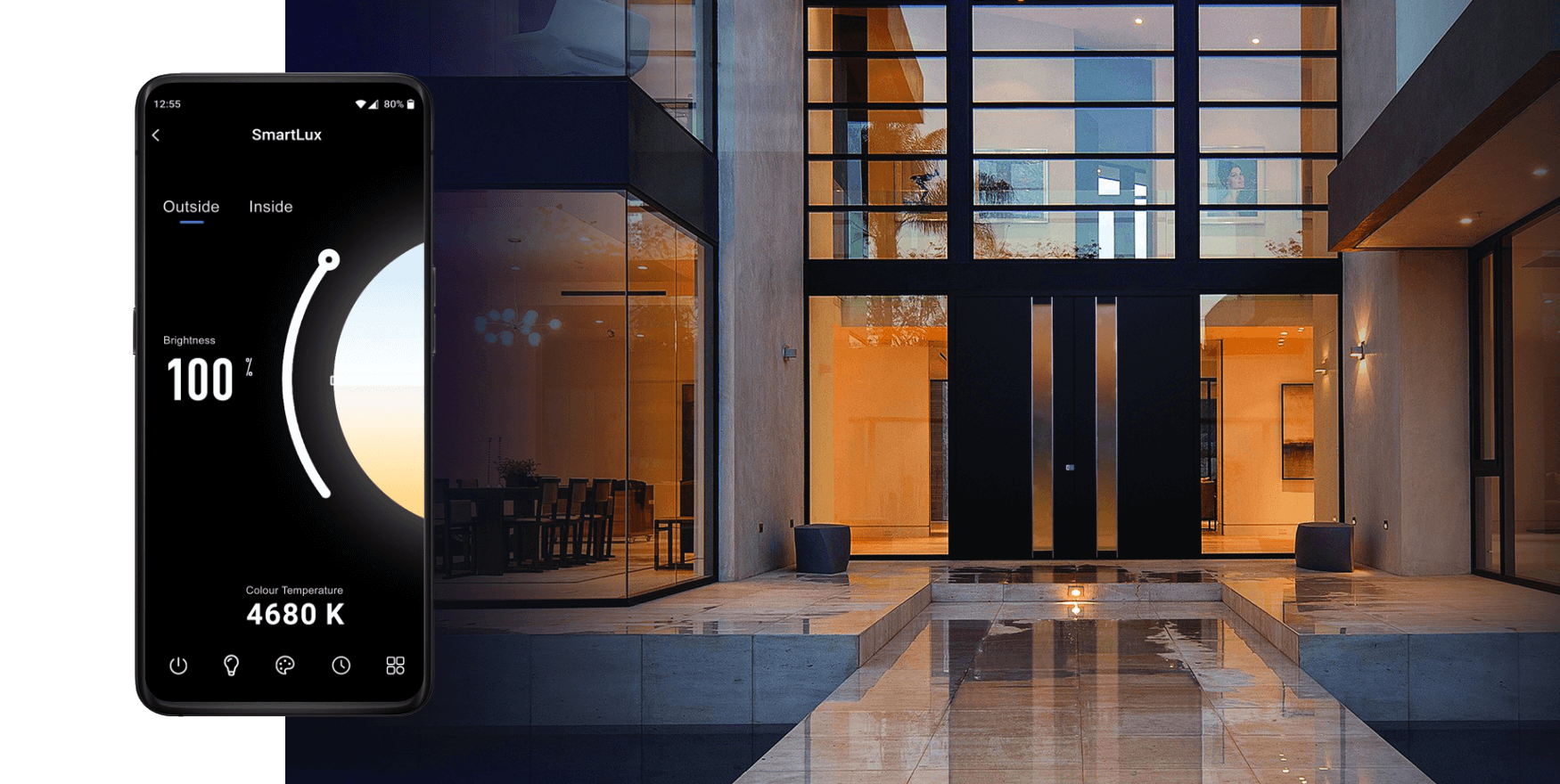 CONTROL THE INTENSITY

Use the app to monitor and control the brightness and intensity of the lighting.

SET THE COLOUR TEMPERATURE

The colour temperature of the lighting is adjustable between 2700 and 6500 kelvin.

SET THE TIMING

Use the app to control when and for how long each part of the doorway is illuminted.

MANUAL OPERATION MODE

Conventional manual controls are built into the door frame and allow the intensity and colour temperature of the lighting to be manually adjusted.

MULTIFACETTED LIGHTING CONTROL

Set your decorative interior lighting to work completely independently of the exterior lighting. Enjoy pleasant warm colour tones inside your home, while complementing your façade with a cooler colour.
Compatible with smart home solutions
The SecuroSmart and SmartLux locking and lighting systems are compatible with many popular smart home solutions. At Pirnar, we are constantly developing the app and adding new functionality.
GOOGLE ASSISTANT

APPLE SIRI

APPLE WATCH

AMAZON ALEXA