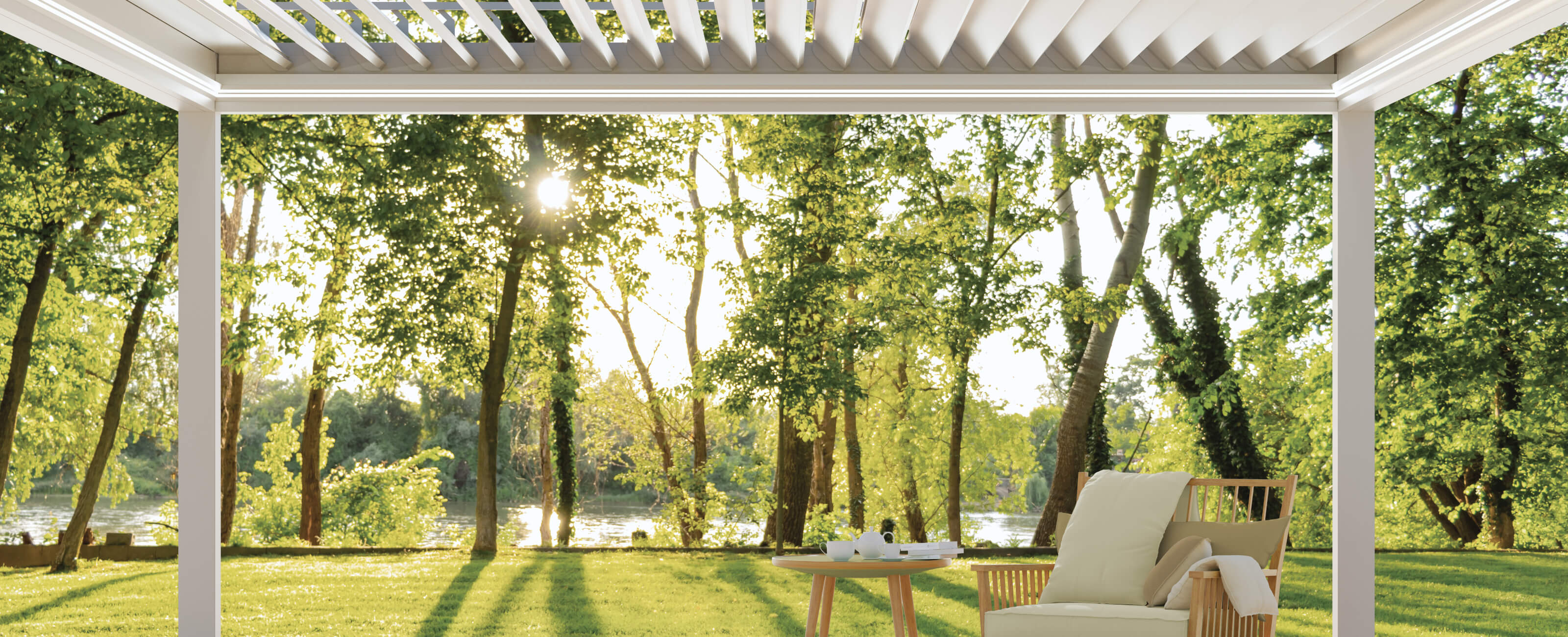 LIFE IS OUTSIDE
Pergolas for all seasons
Elegant minimalist designs, maximum accessories for perfect living comfort, all tailored to your needs and preferences. Find your perfect pergola.
YOU DESERVE YOUR SPACE UNDER THE SUN
The magnificent Grande pergola
The bioclimatic Grande pergola is much more than just an obvious choice among pergolas. It provides controlled shading and complete protection from rain. Its extremely solid construction makes it possible to design for large dimensions even in its freestanding version. Its stunning features will make you want to spend most of your free time outdoors.
Recommended choice: patio, terrace adjacent to the house, conservatory, pool area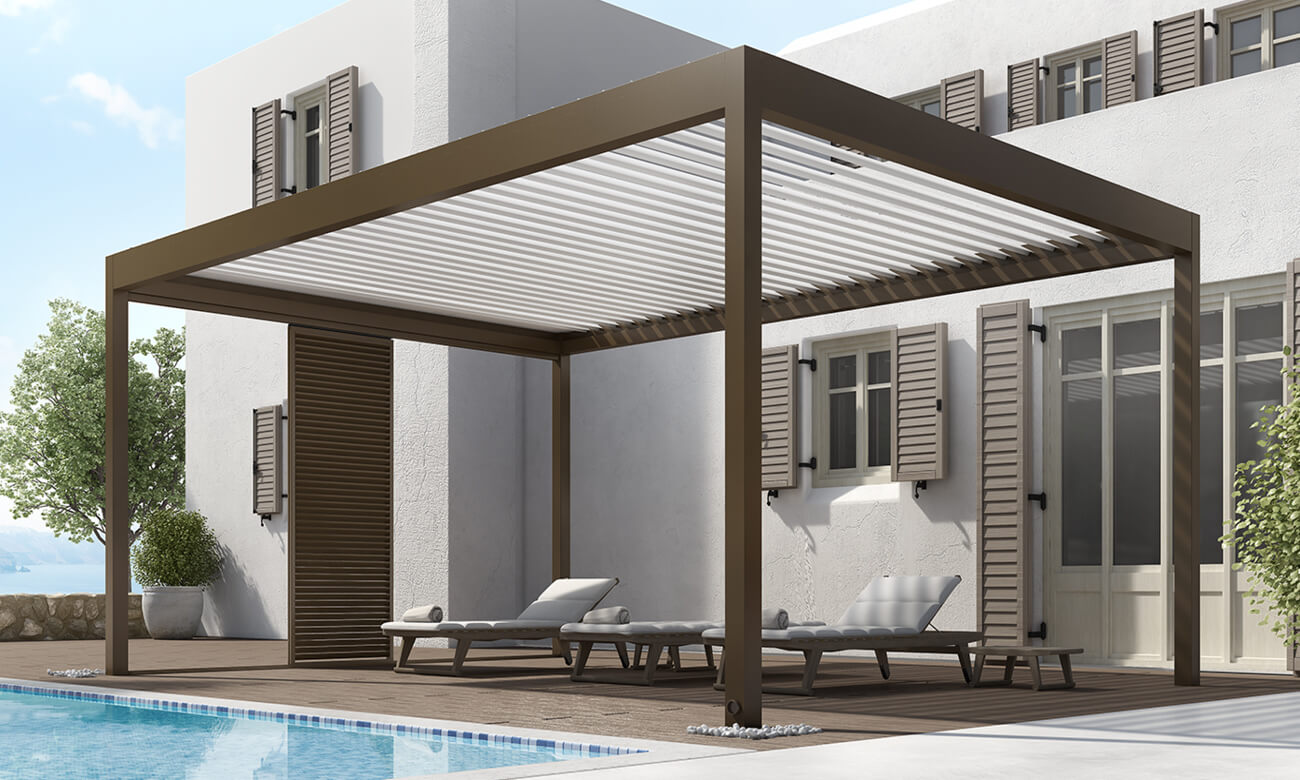 Extremely solid
construction
Extremely solid construction with 120 by 120 mm dimensions.
Minimalist
design
Minimalist design with clean surfaceswithout any visible components.
Very large
dimensions
Very large dimensions of up to 6.5 by 6.5 metres.
Effective
sealing
Effective sealing with great watertightness.
DOUBLE YOUR HOME
The mighty Ultra pergola
Our Ultra line makes up one of the most robust pergolas on the market. With the option of extraordinary dimensions, the space in front of your home can transform into an incredibly relaxing oasis. Ultra pergolas are especially perfect for areas with inclement weather but, most of all, they contribute a stunning architectural addition to hotels, restaurants, and shopping centres, since they cover and effectively protect large areas with fewer columns.
Recommended choice: patio, extended terrace areas, living or dining rooms opening onto extended terrace areas up to 50 m2, large areas requiring fewer columns (such as in hotels and restaurants), large multi-purpose outdoor spaces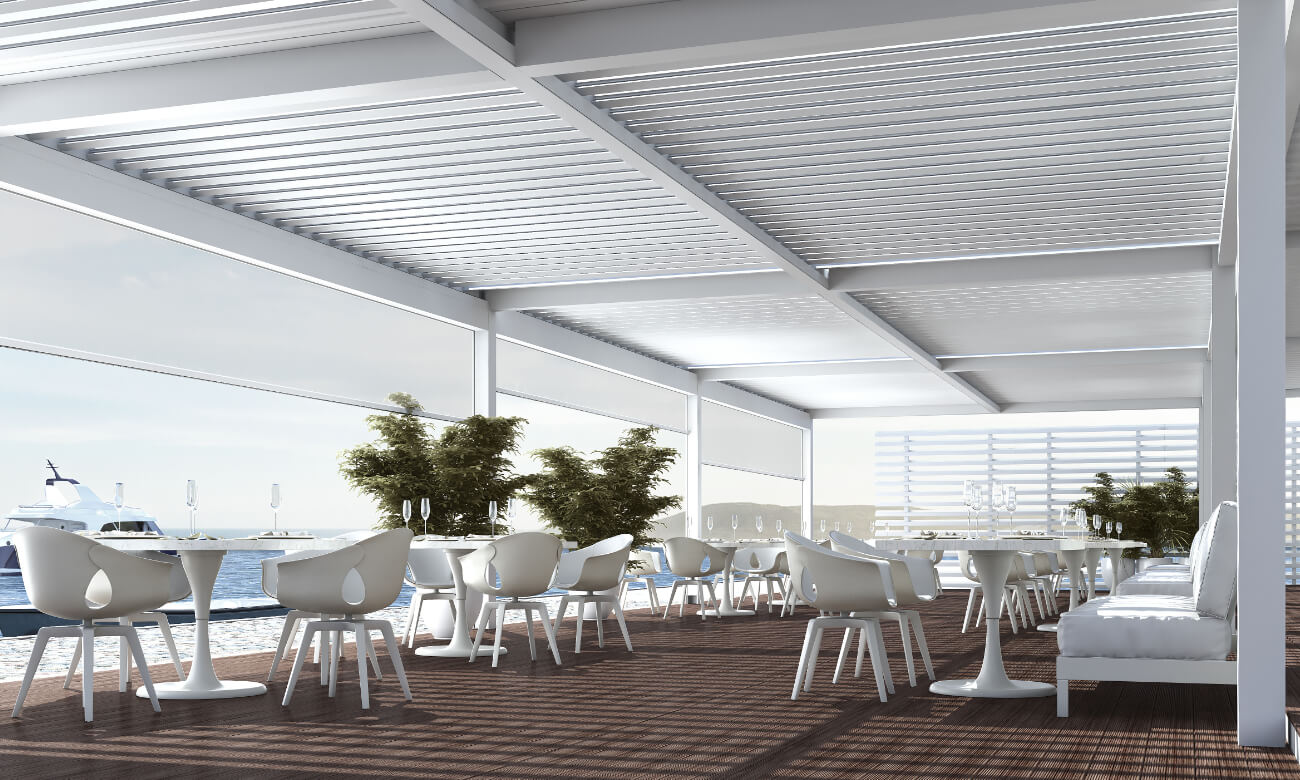 Reinforced
construction
Reinforced construction with 160 by 160 mm dimensions.
Minimalist
design
Minimalist design with clean surfaces without any visible components.
Exceptional
size
Exceptional size of up to 7.2 by 7.2 metres in length without any additional columns, making it one of the largest pergolas on the market.
Prefabricated
modular
construction
Prefabricated modular construction without any additional drilling or cutting.
CREATE YOUR PERFECT SHADE
The handy Comfort pergola
The Comfort is a versatile pergola that can cover smaller patios and gardens with its simple but effective construction. This model has all the top functionalities of Pirnar's pergolas, but is lighter and easier to install thanks to its thinner construction.
Recommended choice: patio, garden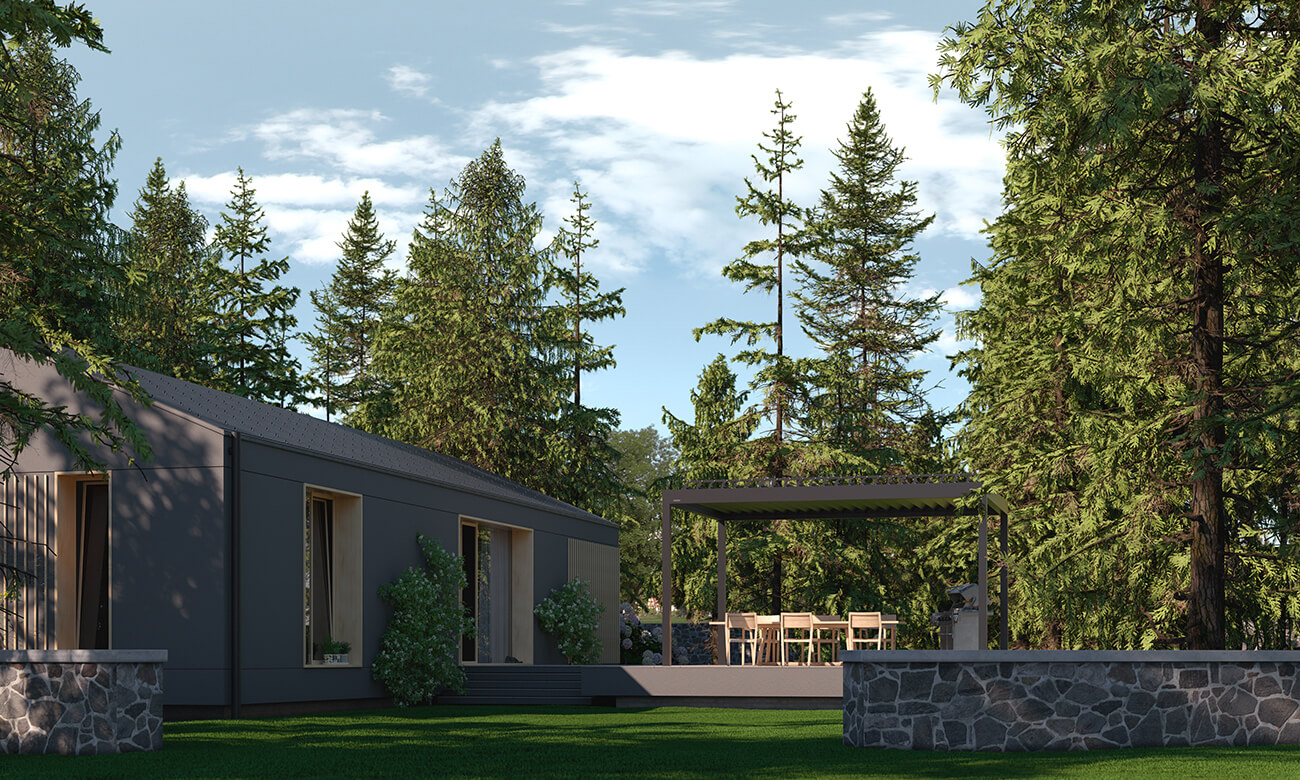 Single Layout
A single layout is possible in freestanding, wall-mounted or built-in form.
Smaller
dimensions
Smaller dimensions of up to 4.0 by 5.0 metres.
Light
Construction
Light and simple construction with a profile dimension of 120 x 120 mm.
Discover a new dimension of your home
Nowhere else will you find such solid, durable, and comfortable pergolas with a pure and aesthetic design.
#1

INGENIOUS CONSTRUCTION

Withstands strong gusts of wind and up to 550 kg of snow per m2
No visible fasteners or additional assembly works
Extremely robust internal cross-brace construction
Huge area of up to 50 m2 with no pillars

#2

WATERPROOF SOLUTION

Watertightness
Effective sealing
Extra wide gutters and other profile sections to prevent water overflow

#3

PATENTED LOUVER ROTATION SYSTEM

Invisible motors hidden in the louvers
Quiet operation
Protection against external influences and increased durability
Accessories for total enjoyment in all seasons
Choose from state-of-the-art accessories for maximum outdoor living comfort.
Rotating and electrically adjustable louvers
Louvers are one of the key elements of the pergola, as they offer direct protection from the rain, sun and wind. They are motorised and electrically adjustable at different angles (0–135°). The unique and patented rotation system works flawlessly and silently and is completely hidden in one of the louvers.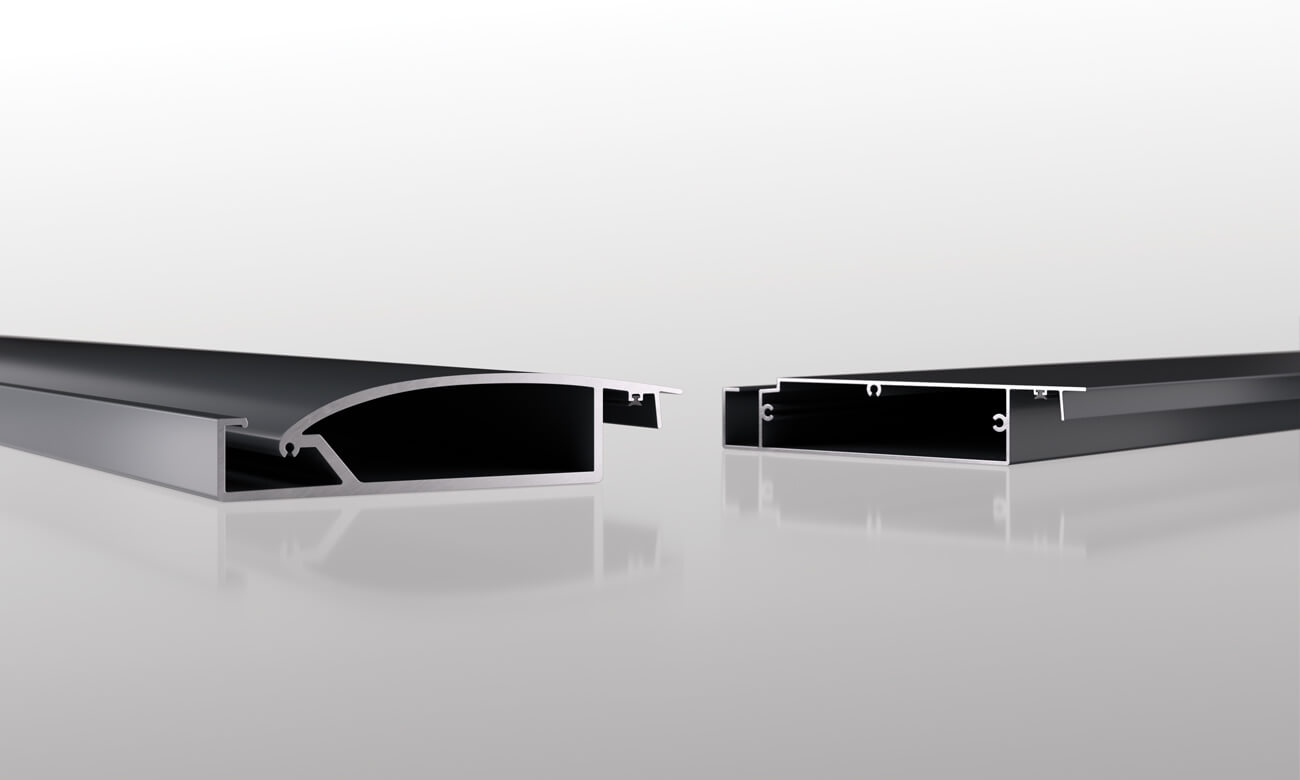 Wide choice of colours
The Pirnar pergola and both models are available in different colours from the selected colour chart, which will aesthetically complement your home.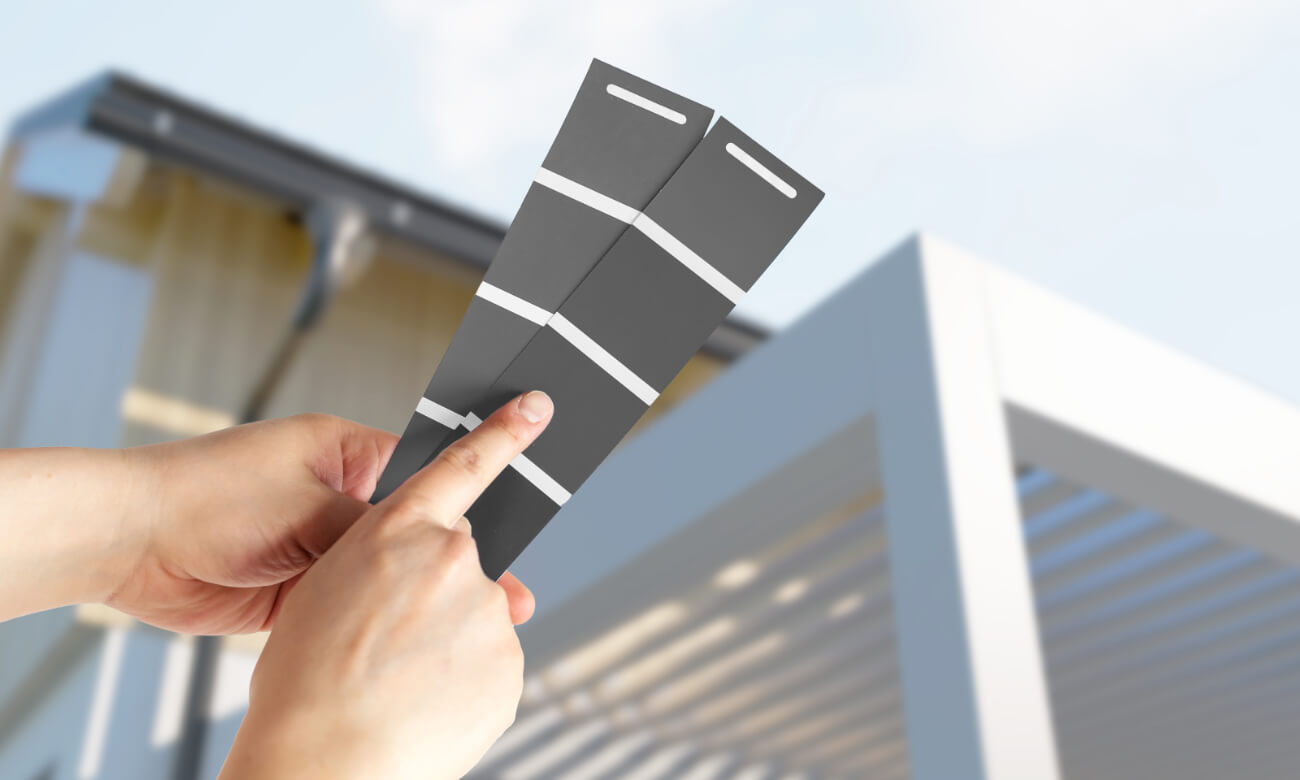 LED lighting
Thanks to the various forms of lighting and dimming options, you will spend countless unforgettable romantic evenings with your special someone under the pergola or hang out with your friends until late hours.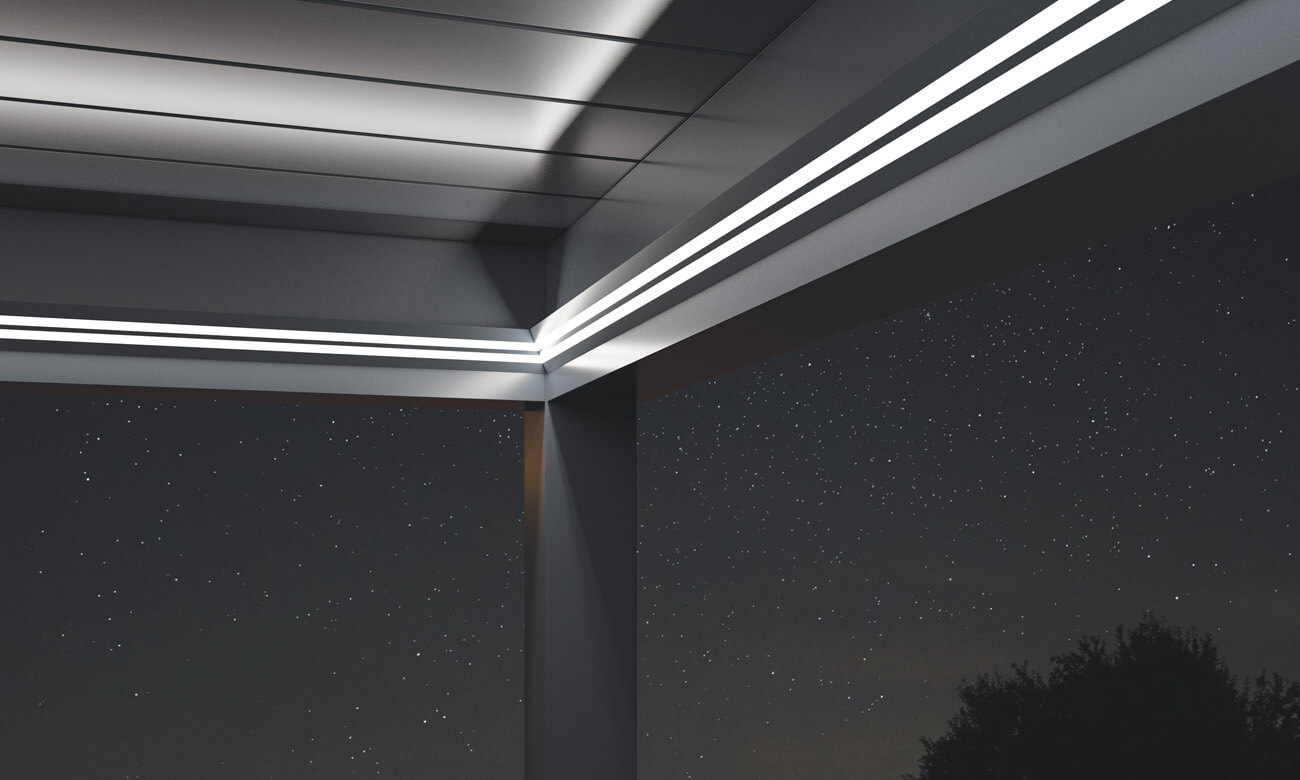 Motorised ZIP-screens
Thanks to the latest ZIP technology, our minimalistic and extendable shades made of strong fabrics cover large areas without any additional intermediate support. With the help of effective shading, you will be able to enjoy the persistent afternoon sun for hours. Even annoying insects, wind and rain will be a thing of the past, as you can place an insect-repellent fabric on the shade without reducing its visibility and breathability.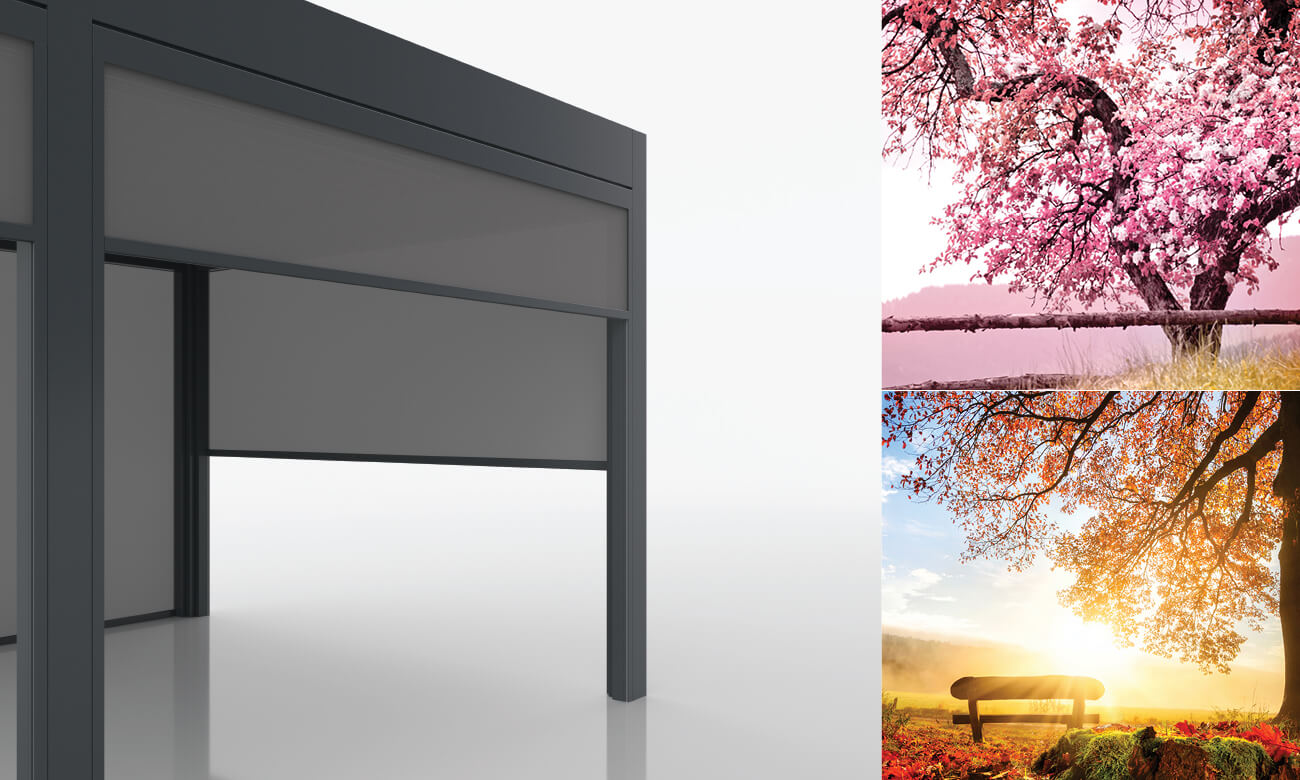 Sliding panels
Sliding vertical panels can be inserted into the structure of the pergola to create effective side shading, especially in sections that are most exposed to the sun. The panels are available in three widths: 900, 1000 and 1100 mm.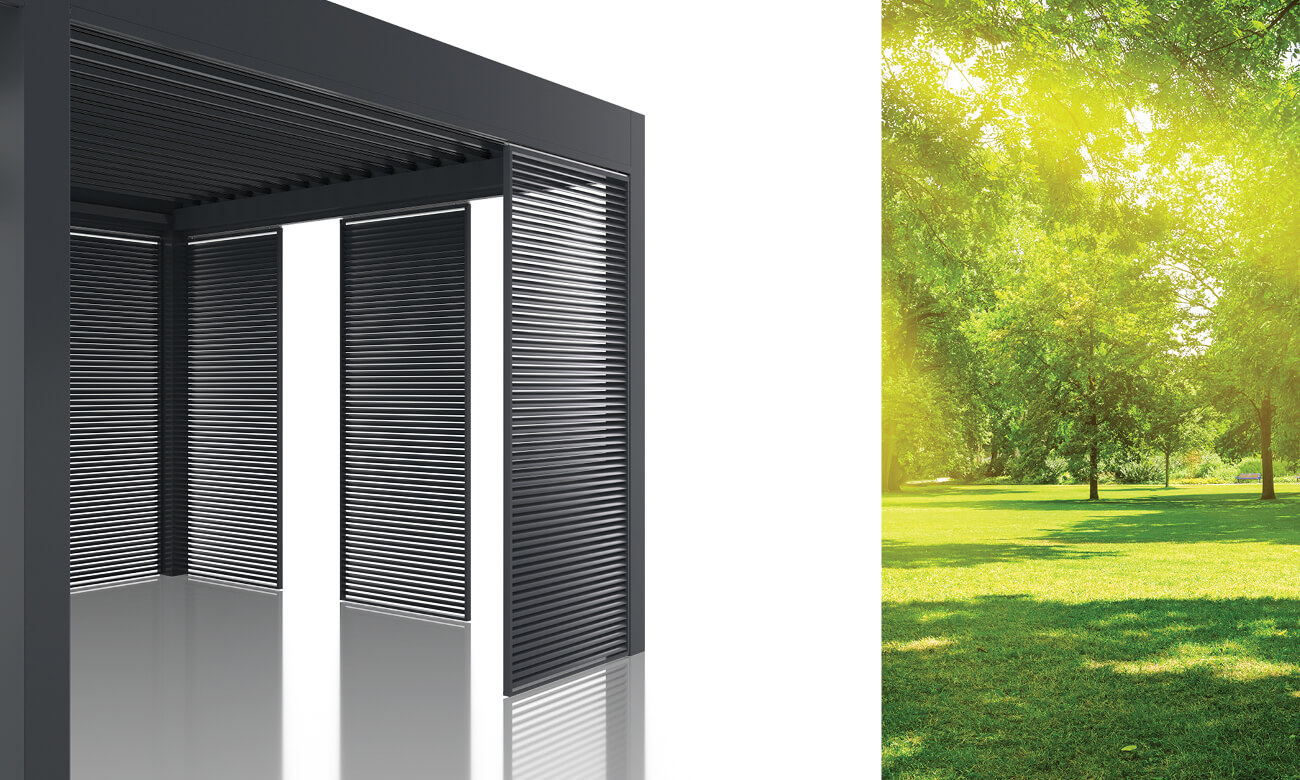 Sliding glass panels
Enrich your pergola with minimalist and functional sliding glass panels and turn it into an optimal bioclimatic space. You will be able to create a stunning transparent glass wall that is translucent to maximise sunlight and at the same time offers effective resistance to strong winds.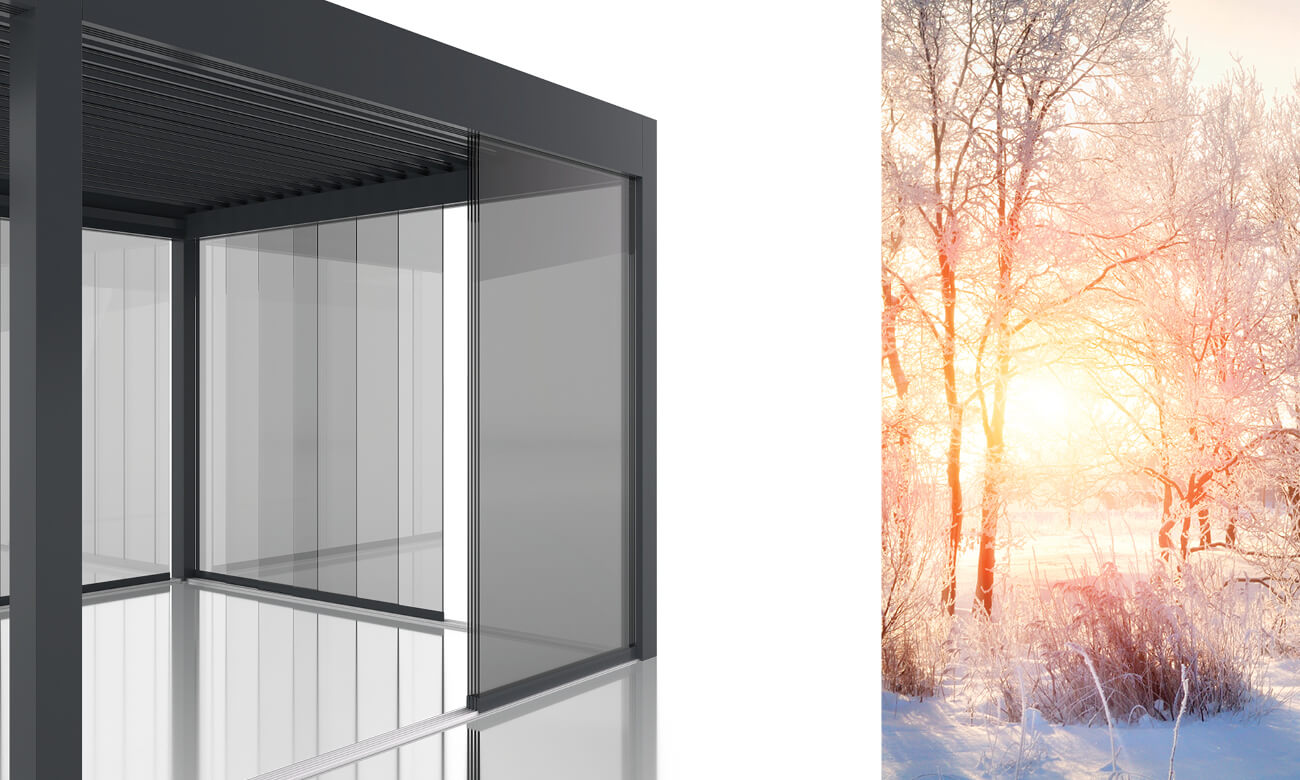 With Pirnar, outdoor living will be perfect
Nowhere else will you find a pergola that is so well-designed, so solid, so durable and yet so comfortable.
Everything we create at Pirnar is a design and engineering masterpiece. Pergolas are no exception. Front doors protect the intimacy of your home, pergolas open up new dimensions of your garden. Under Pirnar's pergolas you will experience the most beautiful meals, the best parties and the greatest level of relaxation available in a home.
Trust a company with a long tradition of innovation and uncompromising living solutions.
A bold, global front-door manufacturer
More than 50 years of family tradition
International award-winning designs and patented innovation
Partner network in 30 markets worldwide
Let us be your inspiration!
Visit a Pirnar showroom today and see our pergolas in person.

London Showroom
Unit 1, The Wireless Factory
Fleming Way, Isleworth, London, TW7 6DB
E: london@pirnar.co.uk
T: 015 8224 9697
Opening hours:
By appointment
Sundays closed