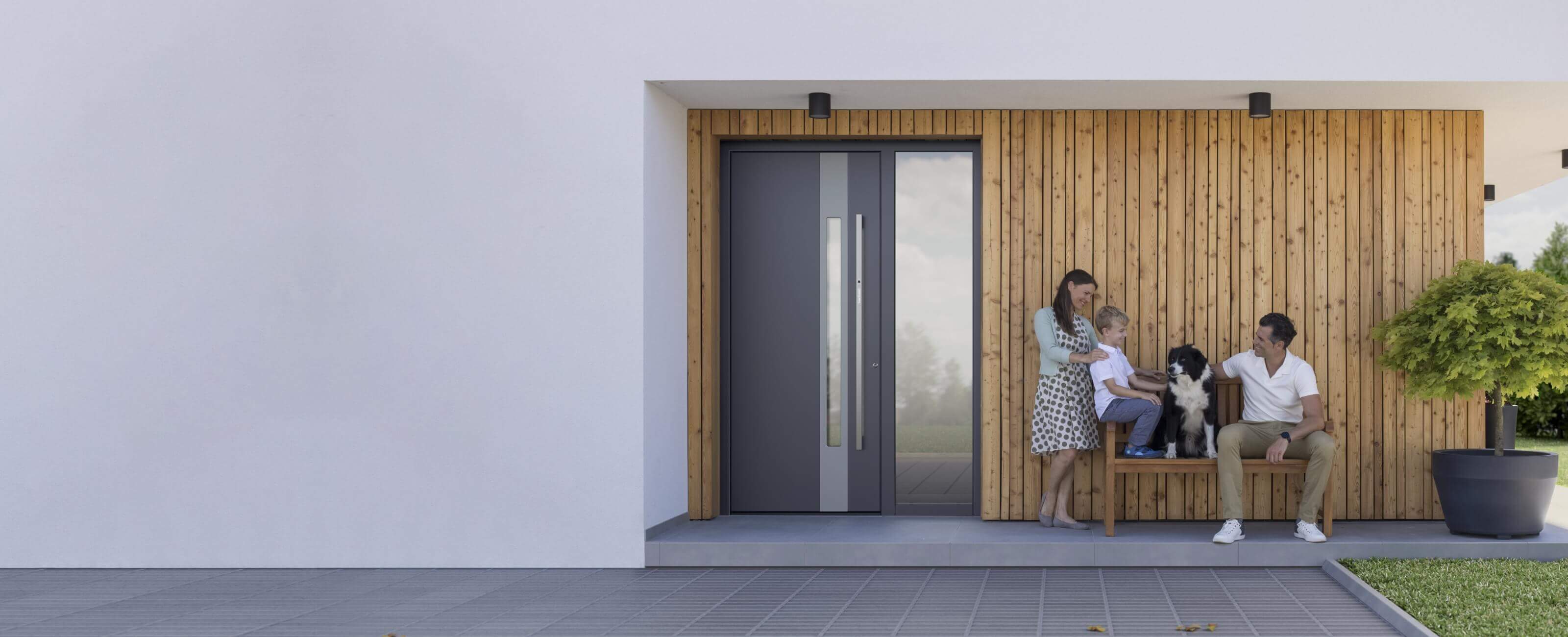 THE ENTRANCE TO LIFE'S MOST BEAUTIFUL STORIES
Entrance doors
A feeling of warmth when you come home. Find the model that sparks joy in you every time you walk past it. Our handcrafted doors are loved worldwide thanks to their exceptional design and clever use of technology. Are you ready to take your pick? Discover Your Dream Entrance door.
Pirnar entry doors models
The most innovative entry
door of the future
Pirnar entrance doors are not only aesthetically pleasing but also functional and technical. With an innovative approach, we have been setting trends in the industry for many years as leading external doors manufacturer, creating "the greatest hits in the world": automatic entrance wall with owner recognition, invisible handles, fingerprint scanners, solid aluminium external front doors with multi-level leaf design, perfectly flat entrance with flush elements, handgrips made of glowing metal and entry doors in extraordinary dimensions.
#1

EXTRAORDINARY ENTRY DOOR DIMENSIONS

Large rooms with high ceilings, magnificent villas, mansions and works of art in modern architecture need more than a standard size of front doors. Pirnar home entrances are made in the Grande design, with exceptional height and width to give an impression of grandeur. The tallest door, with a height of 9 m, adorns the home entrance of a villa in Dubai.

#2

THE ENTRY DOOR TO THE FUTURE

The Pirnar Theatrica entrance wall is the first touchless and fully automatic house entrance door that opens and closes only for the owner, without the owner having to touch it. In the elegant Ultimum Pure entrance doors, the model lies on a completely flat surface, while the Multilevel collection creates an undulating relief in the shape of dunes and ocean waves.

#3

TECHNOLOGICAL INNOVATION AT THE CUTTING EDGE

At Pirnar, we are constantly developing modern technology and design innovations for new front doors that contribute to greater living comfort and security. These include the world's first external front door design with an automatically retractable handgrip and the strongest CarbonCore construction, which allows your model to withstand all weather conditions.

#4

STUNNING HANDLES

The handle is the most personal part of the front door. Every resident touches it at least a thousand times a year, which is why we at Pirnar pay great attention to it. You can also embellish your home entrance and your home with MagmaLux in glowing metal or CrystaLux. With the personalised LabeLux designs, you can have any lettering applied in an illuminated pattern.
Beautiful masterpieces made from precious materials
At Pirnar, we are never satisfied with what already exists. Innovation is ingrained in our DNA and we constantly strive to set new trends in the industry. The use of materials is therefore not limited to aluminium or wood but is also enriched by carbon fibre, glazed designs and stainless steel. The end products are always the result of cutting-edge knowledge, their mutual synergy and attention to detail.
ALUMINIUM

CONSTRUCTION
Aluminium is a lightweight but extremely strong choice of house entrance making the entire structure extremely resistant and durable.

HANDLES
There is a wide range of handles in different lengths, shapes and colours. You can illuminate them as you wish, personalise them or equip them with a fingerprint scanner.

DOOR LEAF
You can choose from almost unlimited colour options and endless surface treatment possibilities. And you can also combine them with wood.

PROTECTIVE TRIM
The aesthetic and practical finish to the external front door leaf is a protective trim of stainless steel, which can be optionally equipped with LUX lighting.

HINGES
You can opt for visible or hidden hinges.

HANDLE
There are several types of beautiful options available, from round, rectangular, with Lux lighting or in the black Nero edition.

THE UNLIMITED POSSIBILITIES OF ALUMINIUM

Aluminium, with its eye-catching properties, makes it possible to design the most innovative house entrances. You can choose practically any shape and dimension. It is an excellent substance for sliding home entrances, smart walls or classic new front doors.

WOOD

SOLIDITY
Solid wood is used in the manufacture of wooden front doors, giving them exceptional structural strength.

HANDLE
They are are made from a variety of materials, in a classic look or equipped with the latest technology.

TYPES OF WOOD
Wooden doors are made from three types of solid wood: Spruce, Oak and Larch, they can also be combined with aluminium.

INSULATION
Solid wood offers very good sound and heat insulation. The doors are additionally treated by incorporating various insulating materials into them.

HINGES
You can opt for visible or hidden hinges.

HANDLE
There are several types of beautiful handles available, from round, rectangular, with Lux lighting or in the black Nero edition.

A TOUCH OF TRADITION OR BOLD MODERNITY

Solid and natural wood is one of the oldest building substances that never goes out of fashion. When it comes to design and upgrading with the latest technology, wooden doors can keep up with modern aluminium front doors. The exceptional properties of the different types of natural components and the processing with the most modern methods give every Pirnar house designs a eye-catching appearance.

GLASS

VERSATILE SIDE AND TOP LIGHTING
Entrances with side and top lighting are a great solution to conjure up a sense of power and elegance in your home and bring more natural light into the interior.

AESTHETIC ADDITIONS
Glazing can offer many magical treatments -– sandblasting, frosting, unique patterns and motifs, engraving or creations in stained glass.

COVER GLASS
A cover glass finish can be added to the model to give it a sophisticated, minimalist and glamorous look.

SAFETY GLASS
Three or even four-layer safety glass provides additional security for your home and also effectively prevents heat loss.

GLASS

It is a beautiful detail that not only has a decorative function but also provides additional lighting for the space behind the exterior door. Especially in smaller spaces or in rooms with little or no natural light, you really can not go wrong with the decision to combine glazed choices with your chosen aluminium or wooden options.

CARBON

THE STRONGEST CONSTRUCTION
We have developed the strongest construction for ALU models which prevents them from warping in the scorching sun or the coldest of winter.

ELEGANT BLACK
All the individual elements of the CarbonCore door frame come in elegant black.

HANDLES
The black elements of the CarbonCore construction are beautifully complemented by the exceptional black of the Nero Edition series.

REINFORCED THRESHOLD
The reinforced threshold, made from a combination of carbon and aluminium, provides exceptional joint strength that goes far beyond the traditional threshold and door frame joint.

HINGES
The hinges of the CarbonCore construction are not only extremely robust but also aesthetically pleasing as they are perfectly aligned with the house style surface.

MAGNET WEATHERSEAL
We have developed the unique Magnet WeatherSeal, which makes the CarbonCore seal like a wall.

CARBON

Carbon fibres are extremely light, strong and many times stronger than steel. They are used in the most state-of-the-art aircraft, racing cars and, of course, in the most modern Pirnar entrances. The combination of aluminium and carbon ensures exceptional lightness, but also great durability of the entrance door at the same time. Pirnar CarbonCore is the only patented carbon composite construction for entrance house designs in the world.

INOX

RESISTANT MATERIAL
Stainless steel grips and pulls are much more weather resistant, do not rust and are more statically stable than other choices made of other metals.

EASY MAINTENANCE
Inox is very durable and easy to clean with the soft side of a cleaning sponge or cloth compared to other surfaces.

AESTHETIC AND ATTRACTIVE
Due to the shine and unlimited design possibilities, we create eye-catching masterpieces from stainless steel that put an extraordinary stamp on the overall appearance of the door.

EXCEPTIONAL QUALITY
All Pirnar masterpieces are handcrafted, special pieces made of solid, contemporary high-quality stainless steel.

INOX

Stainless steel or Inox is the perfect choice for the manufacture of classic or modern front door openers as it is rustproof and requires little maintenance. At Pirnar, we spend a lot of time making inox style designs as they require a masterful finish and precise sanding of the surface to achieve a unique and elegant look.
Choose from the award-winning and most popular models
Take a look at the wide paneled range of the most beautiful, best-selling and award-winning entrance design models.
Ultimum Pure 635

Ultimum Pure 626

Premium 1110

Premium 1673

Premium 1920
Premium 1641

Ultimum Pure 614

Premium 0170

Premium 1882

Ultimum Pure 637

Premium 1031

Premium 0160
Unique accessories for your front door
Unique accessories, each a sophisticated solution in terms of aesthetics security and comfort, transform Pirnar entrance house designs into masterpieces. An infinite range of colours (anthracite, white, gray, black etc.), finishing options with overlay materials, state-of-the-art radiance for inward or outward openings, thresholds, glass finishes and personalisation options make each house model absolutely special every time. Upgrade your entrance with ultra-modern unlocking mechanisms.
Unique rails and pull bars
The opener on the front door is the most personal part of the modern front door entrance. That's why we at Pirnar devote a lot of time and effort to them. They allow you to elegantly show off your personal touch on the exterior door design in a variety of ways. Take a look at the large selection of patented and internationally awarded choices.
ROUND AND RECTANGULAR SHAPE
NERO EDITION
CUSTOM LENGTH AND RADIANCE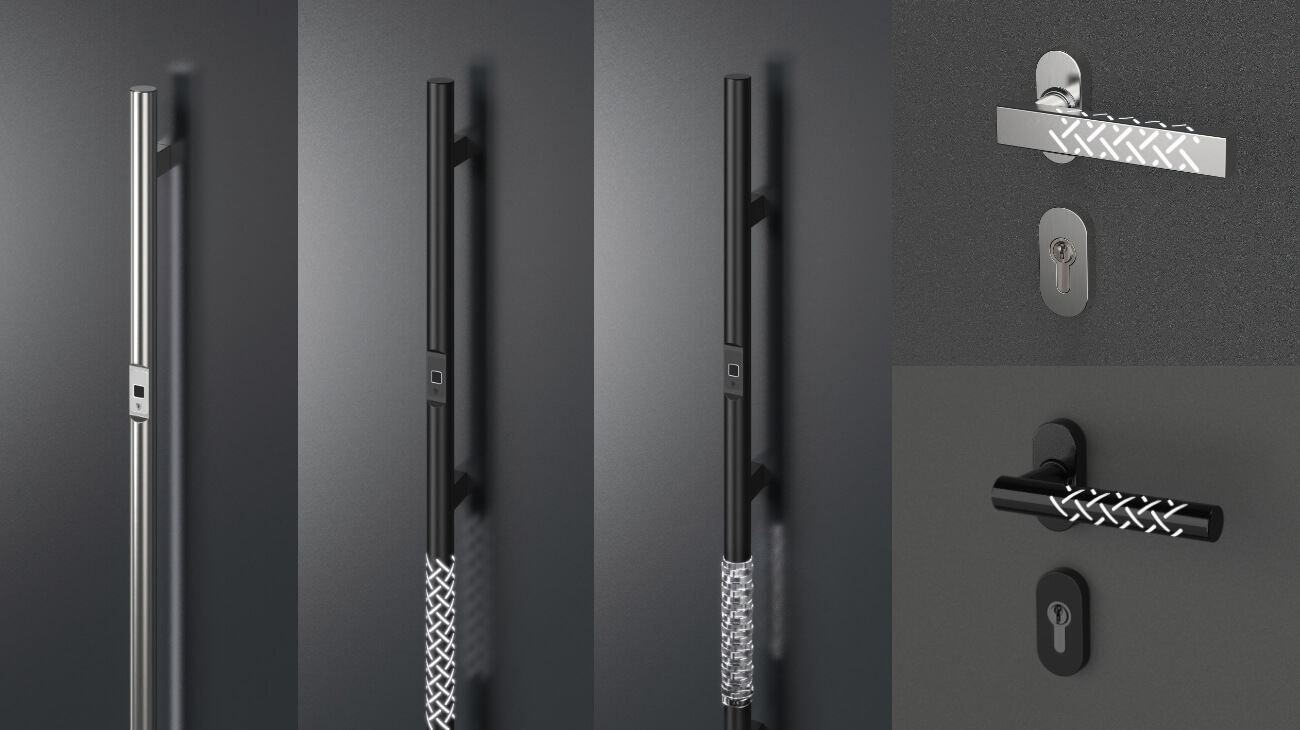 Magnificent glazing options for different purposes
Glazed design on a front door design serves both decorative and practical purposes and is now an extremely functional and beautiful addition to a modern entrance door. It provides an additional source of natural light and adds a sense of monumentality to your home. With countless finishing options, it offers elegance, minimalism and added security.
ELEGANT DESIGN
SIDE AND TOP ILLUMINATION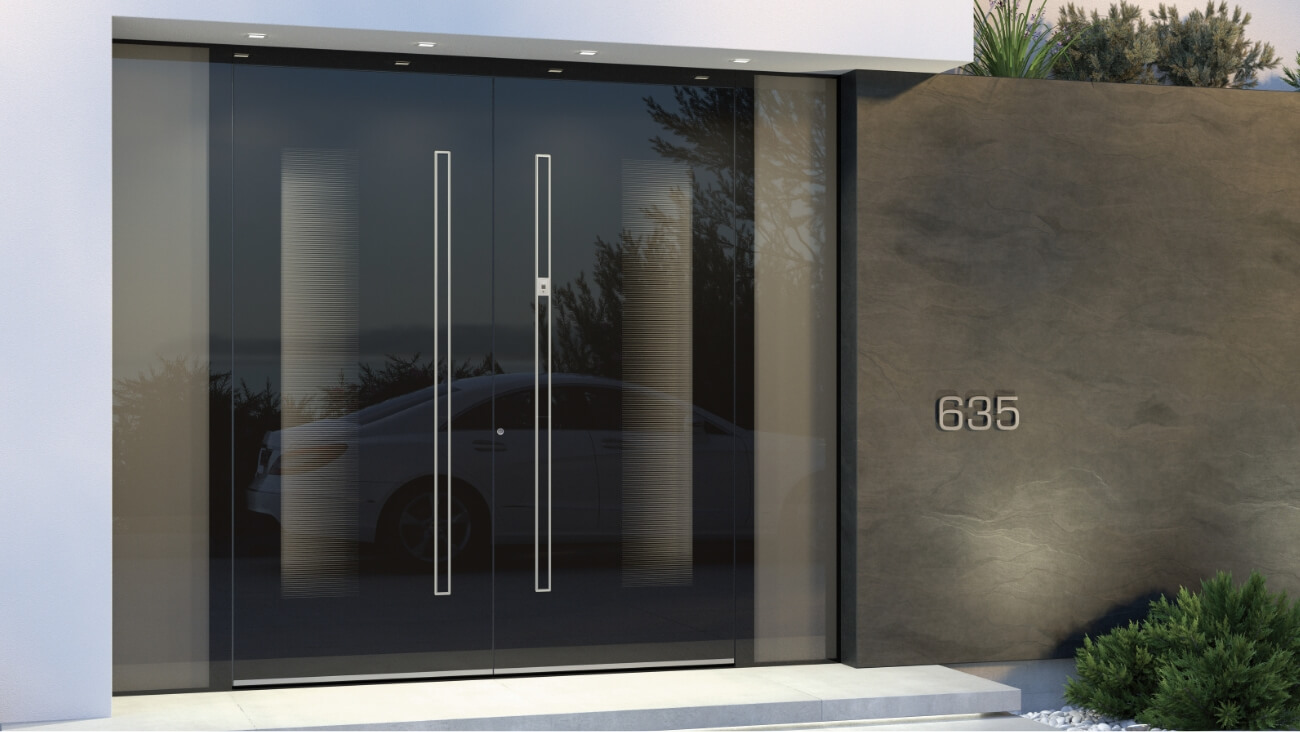 Large selection of colours and wood decors
For ALU doors, in addition to white external doors, we offer a wide selection of smooth matt colours, metallic front door colours, fine-grained colours and colours with a wooden decor look. For wooden exterior entrances to the house, glazes and oil wood coatings are available for oak, larch and spruce. House front door designs pull bars and rails can also be selected in various colours and round off the overall look to create a unique whole.
RAL SCALE
FINE STRUCTURE
WOOD DECOR AND WOOD COATINGS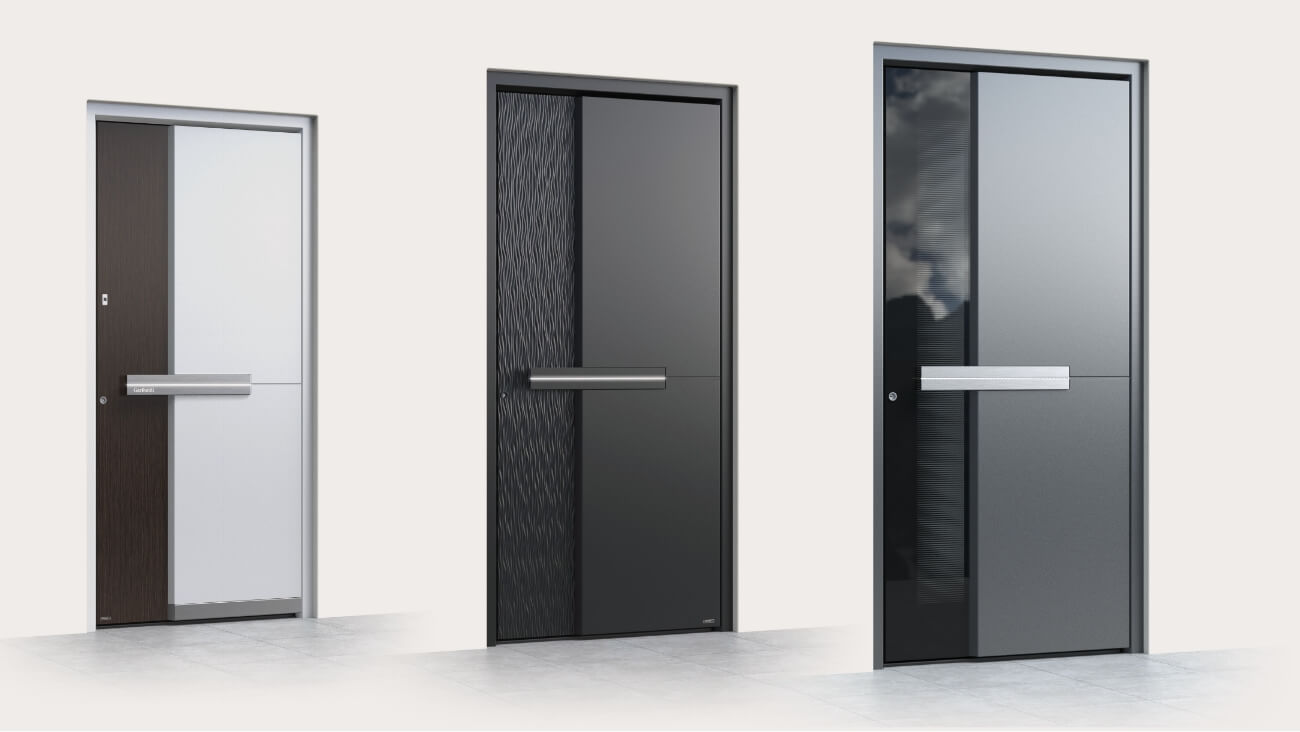 High-quality locks for absolute security and comfort
Pirnar front entrance doors always offer a high level of security of front doors. They are equipped with contemporary best-quality multi-point locks with solid security hooks. They contain contemporary best-quality cylindrical inserts and a security rosette. For those who want even more convenience, each model can be opened with a Securo fingerprint scanner.
ARMO AND ARMO COMFORT
SECURO SCANNER
ONETOUCH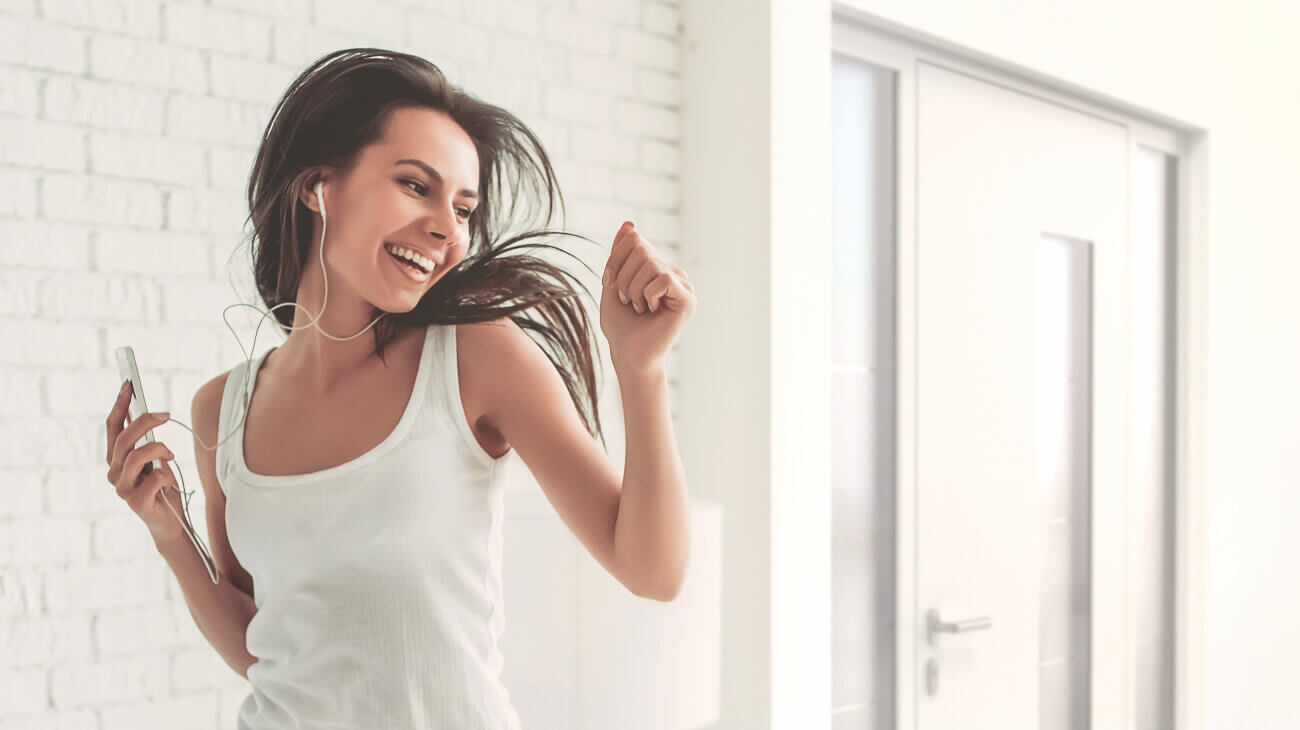 Other accessories
At Pirnar we also offer more accessories and their implementation, from protective and decorative reflective trims, LUX illumination, maintenance and protection kits. Find out more about the details of the wide range of accessories and choose the perfect ones for your dream door.
PROTECTIVE TRIMS
LUX MAGIC ILLUMINATION
LETTERBOX AND LETTERPLATES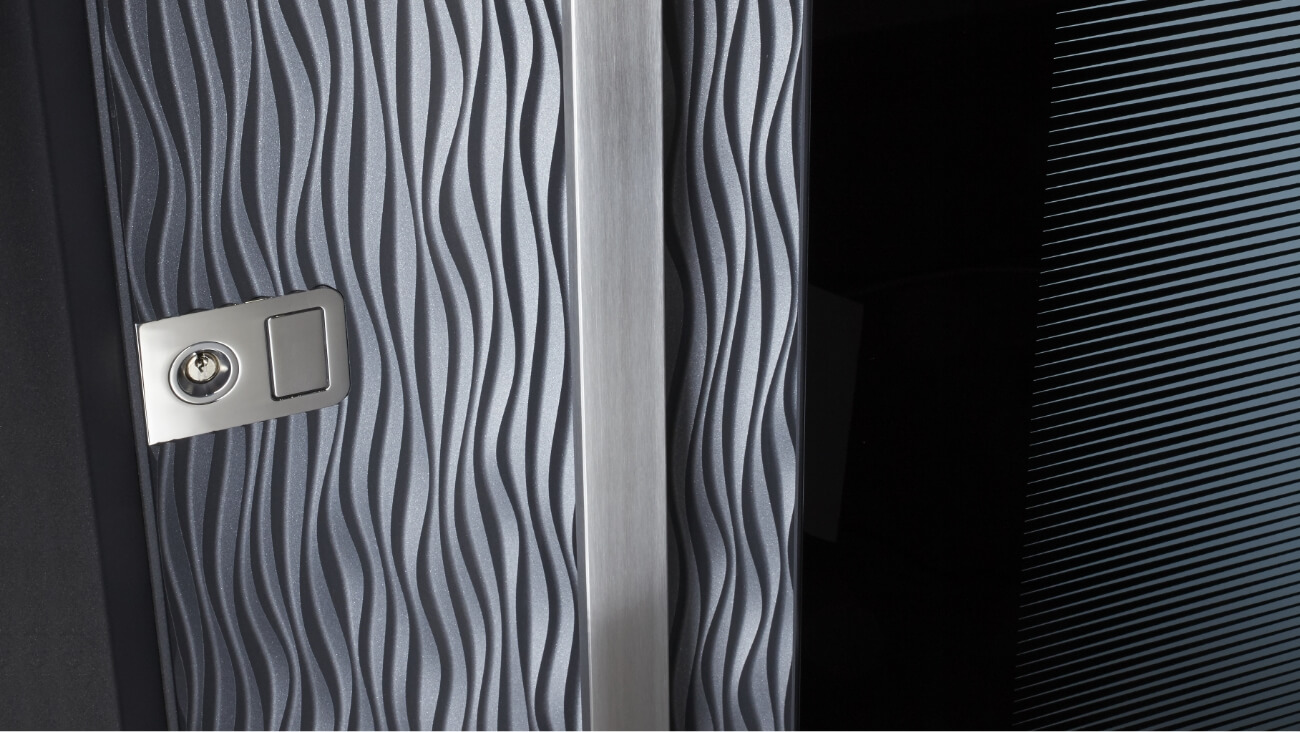 Tips for choosing the perfect entry door
Advice and help in deciding

When choosing a front door, you have to consider many aspects and have best door ideas: price, material or combination of substances, quality of workmanship, technical specifications, functionality, maintenance requirements and, last but not least, aesthetics.

With us, you can carefully plan your dream modern entrance door design throughout the entire selection and purchasing process, whether you want to style a house according to the latest architectural guidelines or have a charming traditional door. With a personal consultation in our showroom and uncompromising workmanship, your customised front door will perfectly match your chosen style and complement your home beautifully.

Measuring the modern entrance door

Measuring the front door is a demanding task that is best left to experienced professionals. In the case of a new building, the dimensions of the new doors are easier to determine, as they are usually already included in the architectural or building plans.

When renovating a house, the approximate measurements of the current model or wall opening are sufficient for an approximate quote, and you can leave the exact measurements to Pirnar's top experts later.

Delivery and installation

The best contemporary quality of the installation of front entrance doors plays a crucial role in their functionality and durability. If you want your chosen front door to give you decades of faithful service, the best sound and heat insulation, and not hang or jam, then leave the installation to experienced professionals.

The professional installation of front doors involves six steps:

preparing and measuring the wall opening before installing the front door,
inserting the frame into the wall opening,
securing the front entry frame,
anchoring the frame in the wall opening,
sealing the composite construction and
completion of the masonry work after the front entrance has been installed.

Properly and professionally installed front doors also require regular maintenance to ensure impeccable functionality and long service life.

Maintenance and care of front doors

Exterior doors are exposed to many external influences, from weather and temperature fluctuations to industrial gases, dust and dirt. Therefore, they also need regular maintenance. What this all involves depends on the material chosen for the front door.

Wooden doors require more care and maintenance. They need to be protected from sun and moisture (preferably with a canopy). It is also advisable to refresh the paint or varnish of wooden doors. Regular cleaning (with special wooden cleaners or a mild mixture of soap and water) will ensure that the style of model stays nice and clean for years to come.

Aluminium entrance doors with or without windows do not need much care and maintenance, a thorough cleaning twice a year with mild, pH-neutral or alkaline cleaners is sufficient.

Glass doors with glazed surfaces should be cleaned with a glass cleaner, making sure that wooden or aluminium surfaces with windows do not come into contact with the cleaner.

Doors should be cleaned in autumn and spring at moderate temperatures of no more than 25 degrees Celsius. Regardless of the material chosen, the entryway should always be wiped dry with a soft, non-abrasive cloth after cleaning.