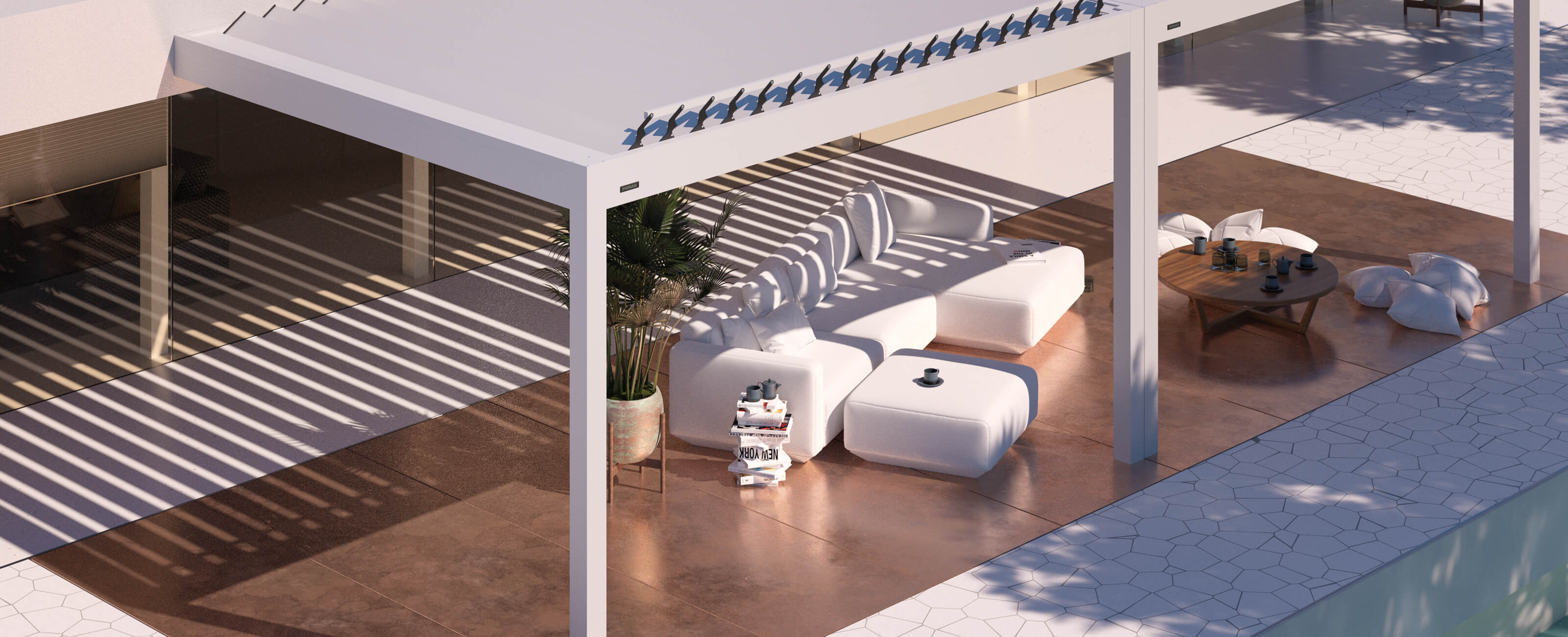 FOR MAXIMUM LIVING COMFORT
A wide selection of state-of-the-art accessories
With accessories, you can turn your pergola into an exceptional outdoor living space.
A stunning selection of accessories for your dream pergola
Rotating and electrically adjustable louvers
The aesthetically appealing louvers, which offer the ultimate protection against the elements, are motorised and electrically adjustable to different angles (0-135°). The unique and patented rotation system with seamless and silent operation is fully concealed in one of the louvers.
STANDARD – a flat louver, which is standard in all versions
MAX – a curved and slightly angled louver, available as an upgrade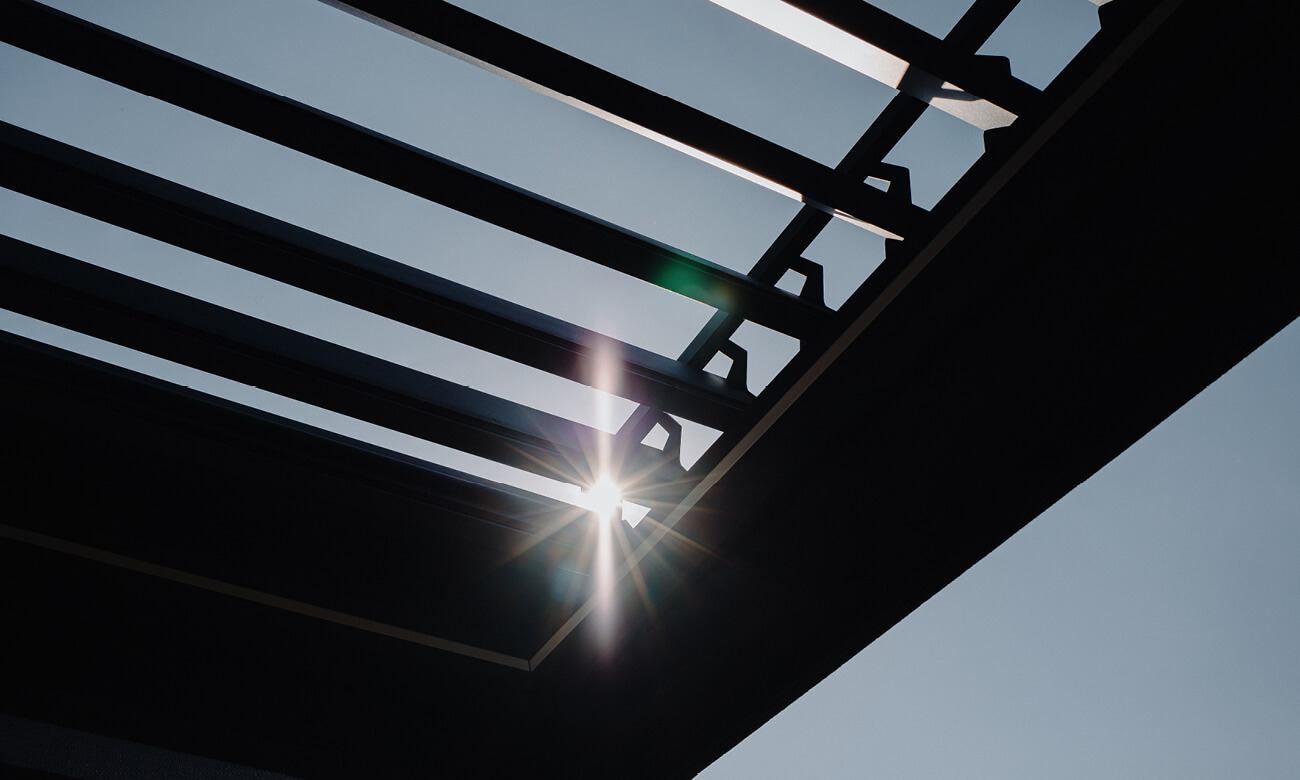 Wide choice of colors
Pirnar pergolas are available in variety of colours as shown in our colour chart. The most popular colours are anthracite grey, white and dark brown. Other possible colours include different shades of grey, gold, black or scarlet red.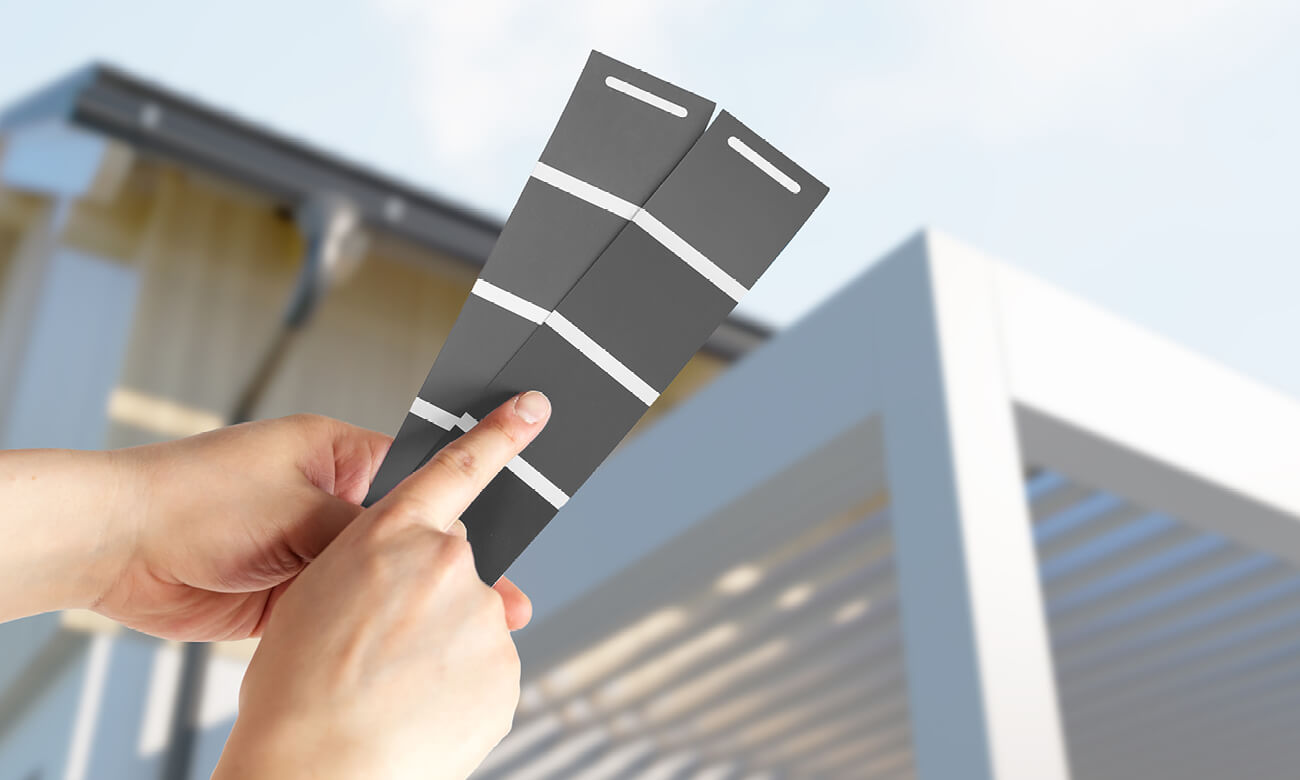 LED lighting
With different lighting and dimming options, you will spend countless unforgettable evenings under Pirnar pergolas. LED lighting can be installed on the pergola frame or on the louvers. The lighting on the frame can be either visible or concealed.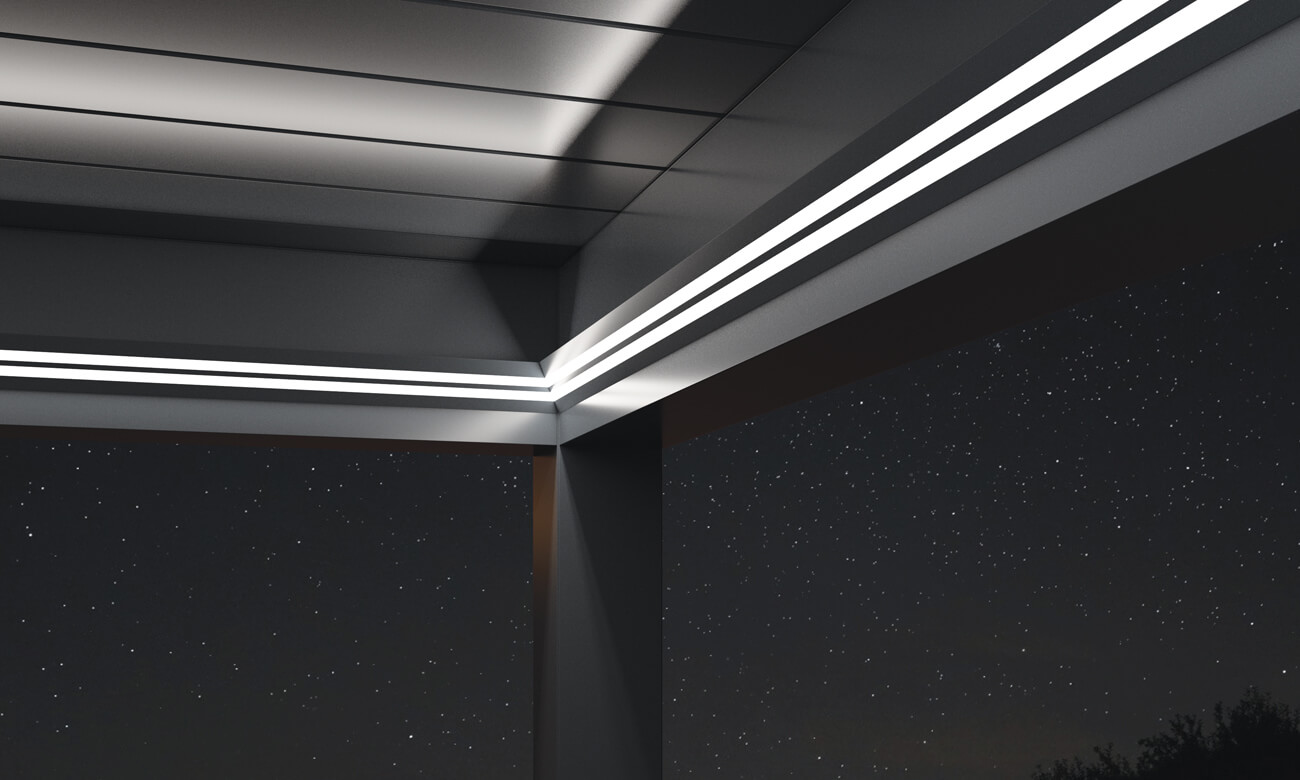 ZIP screens
Modern screens made of strong fabrics cover large areas without additional support. With effective shading, you can enjoy the sun without having to compromise. Along with the wind and rain, insects are also a thing of the past the instant you attach an insect-proof fabric to the screen.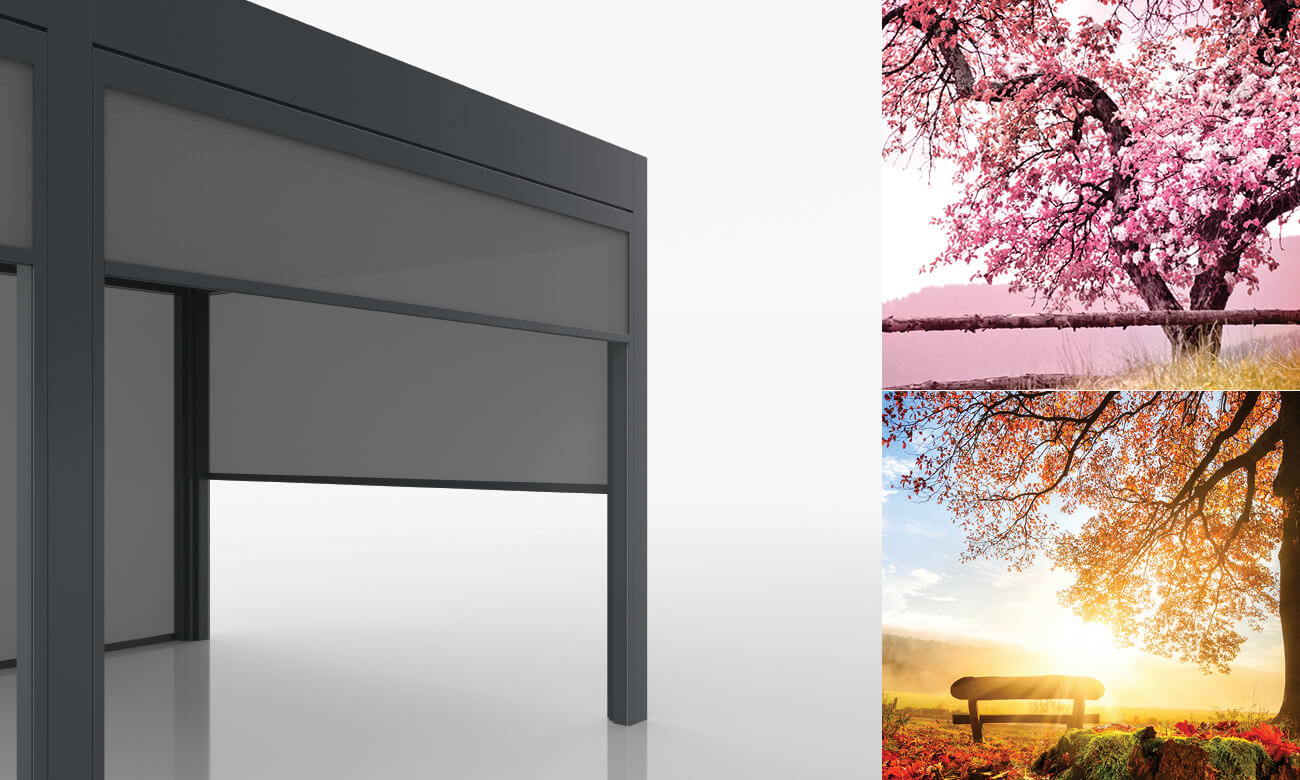 Sliding panels
Sliding upright panels can be inserted into the pergola structure to create effective side shading, especially on the more sun-exposed parts. The panels are available in three widths – 900, 1000 and 1100 mm.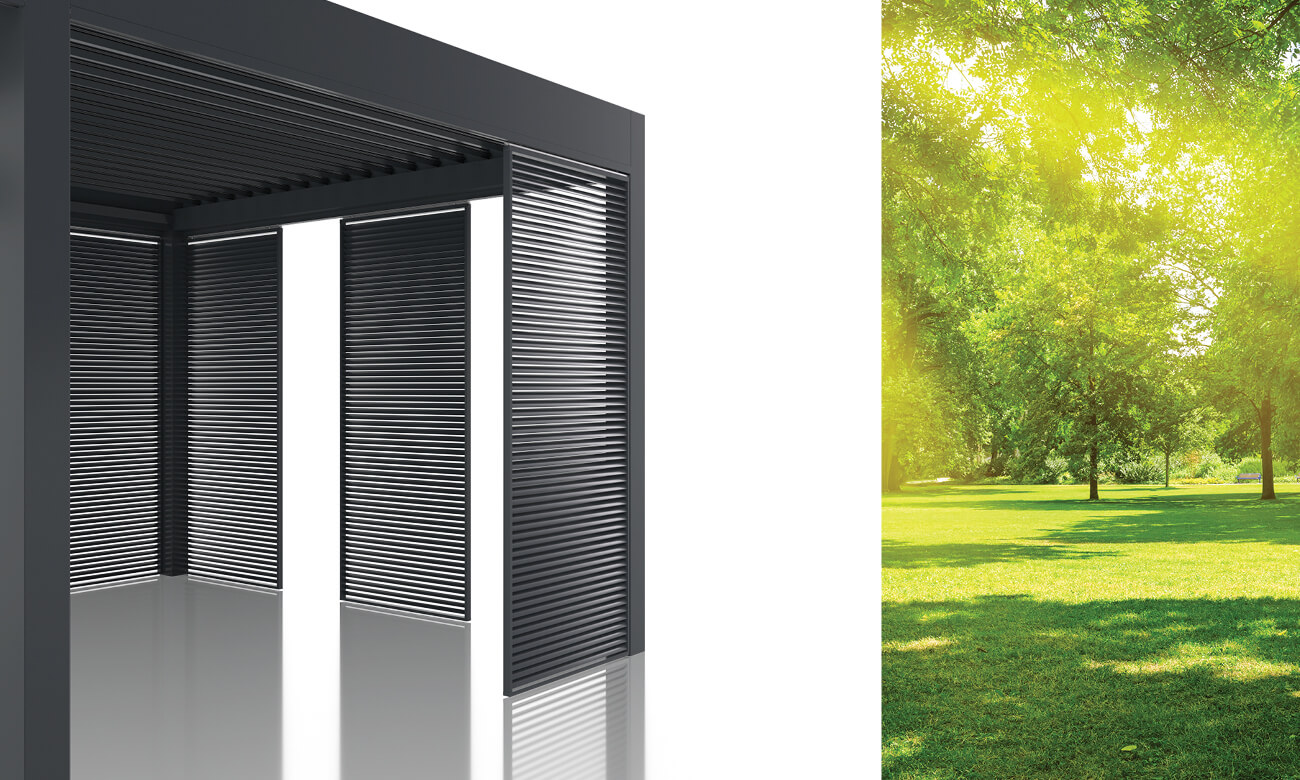 Sliding glass panels
Upgrade your pergola with minimalist and functional sliding glass panels and transform it into an optimal bioclimatic space. Glass panels provide effective resistance to strong winds while still letting the sun's rays through.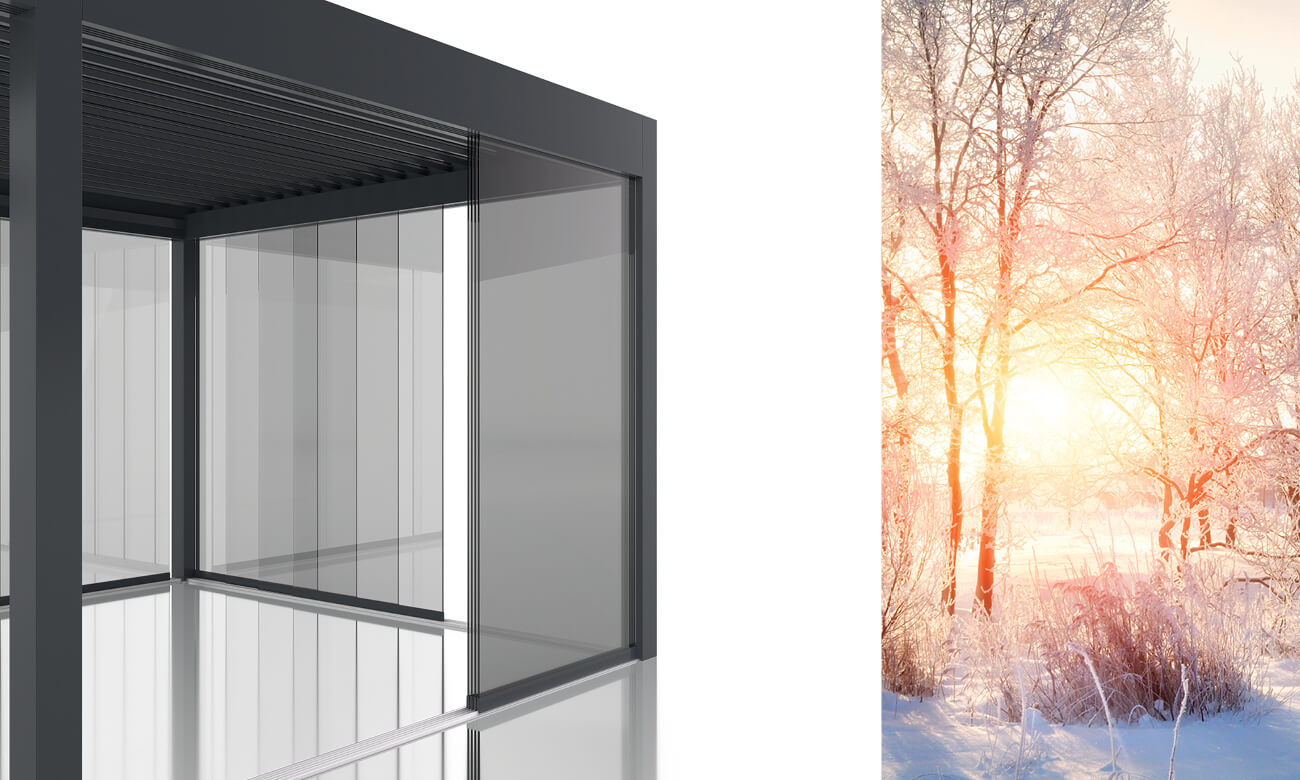 Fully automated pergolas
Pirnar's pergolas are operated in a fully automated way. You can pre-program and pre-regulate the protection against the wind, rain, cold and sun, leaving nothing to chance.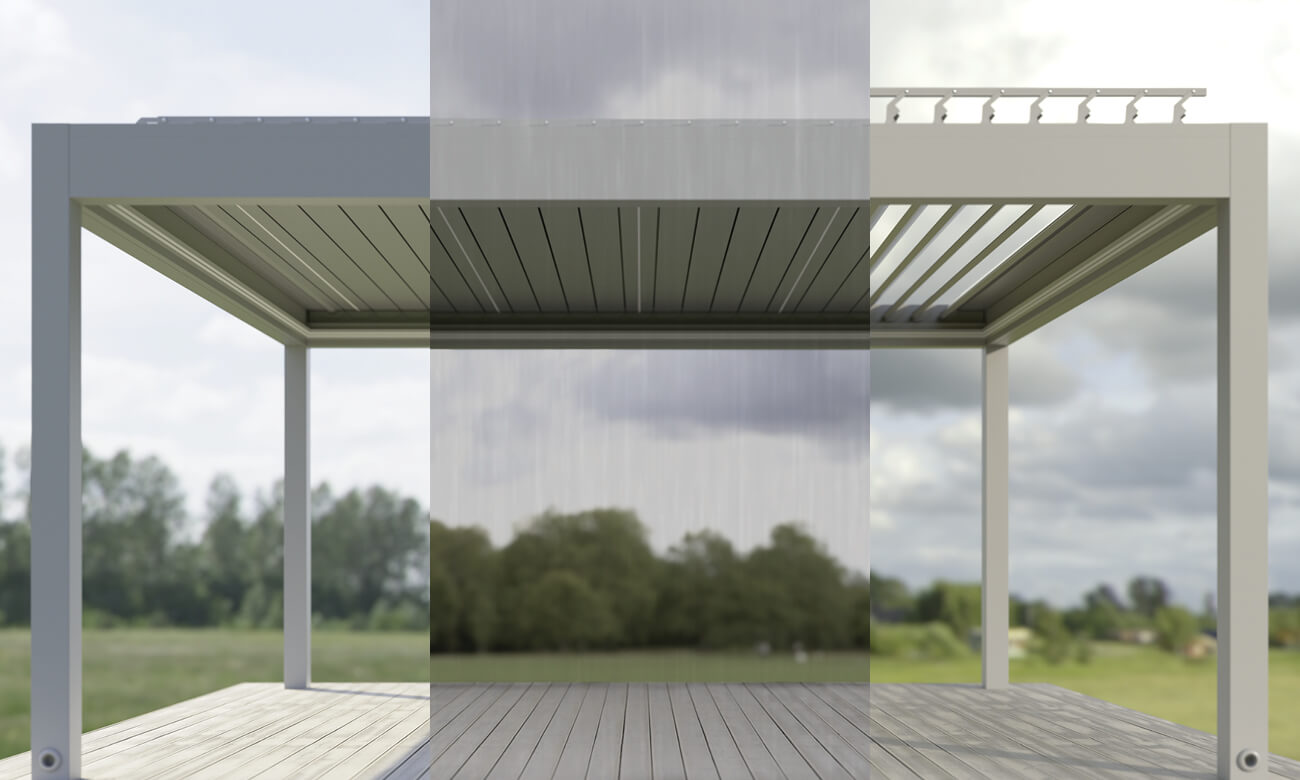 WEATHER SENSORS
The pergola's accessories are controlled automatically by state-of-the-art sensors, which allows you to program the shading and adjust the louvers up to 135°, depending on the weather. In the event of sudden wind or rain, a special sensor instantly closes the louvers, while wind sensors effectively protect the structure from sharp gusts.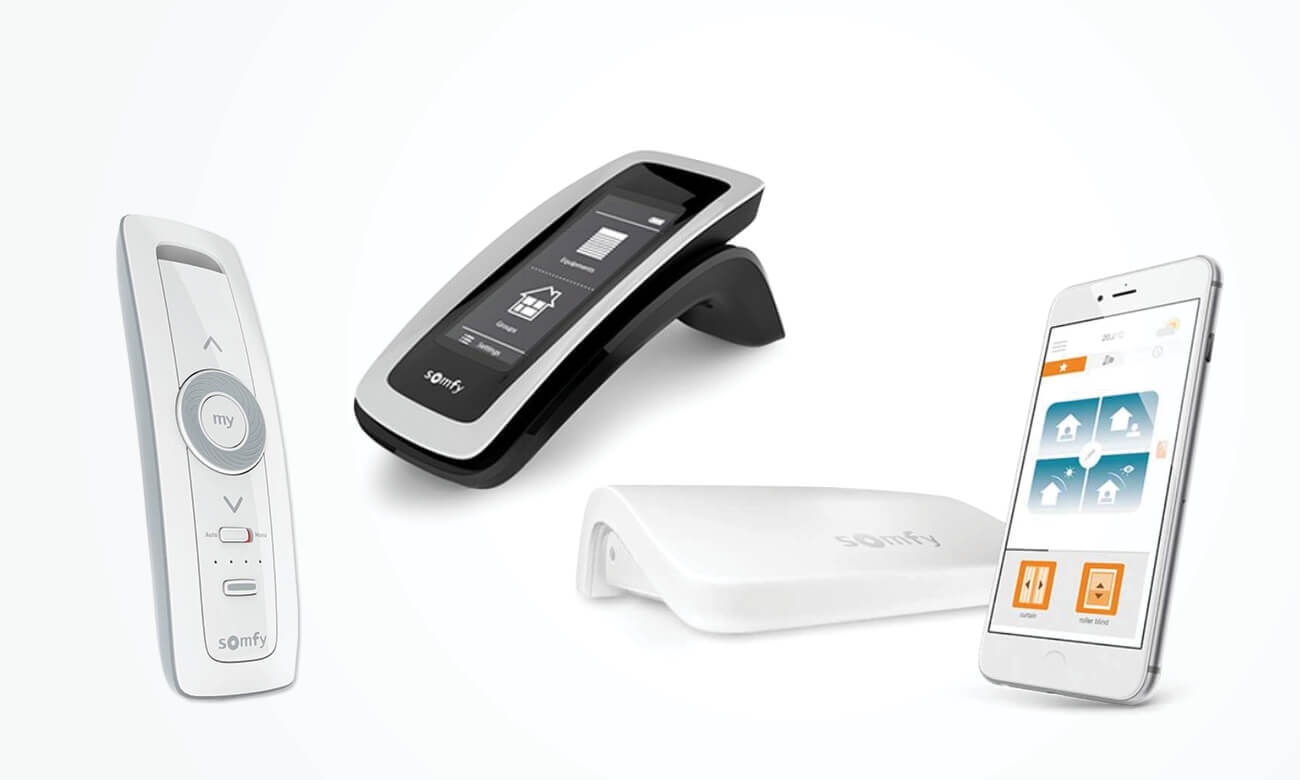 CONTROL
Modern Pirnar pergolas are fully compatible with state-of-the-art automation systems. Everything can be controlled with a single remote control or with a smartphone. They can be operated with a standard Somfy remote control, with the Somfy Nina Remote Control or with the Somfy Tahoma mobile app.
Let us be your inspiration!
Visit a Pirnar showroom today and see our pergolas in person.

London Showroom
Unit 1, The Wireless Factory
Fleming Way, Isleworth, London, TW7 6DB
E: london@pirnar.co.uk
T: 015 8224 9697
Opening hours:
By appointment
Sundays closed