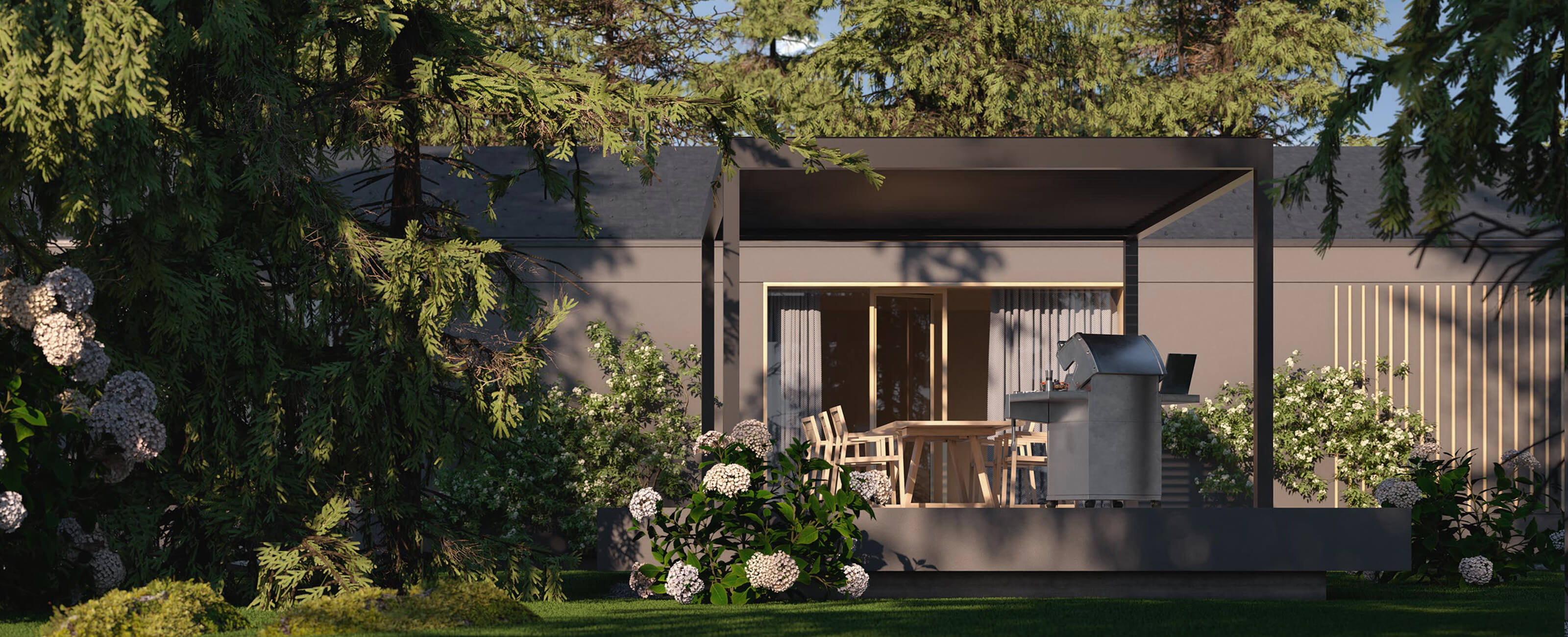 A SIMPLE YET EFFECTIVE SMALL PERGOLA
Comfort pergolas
The Comfort bioclimatic pergola will create wonderous shade even in a small outdoor space.
Create the perfect shade even on a tiny patio
Comfort is found in a light and simple but also strong and effective pergola, one that can cover the garden or small patio of a modern apartment or row home. The Comfort line of pergolas comes with all the features that make Pirnar a leading name, while costing just a fraction of bigger models. Its streamlined concept accentuates everything an outdoor space requires.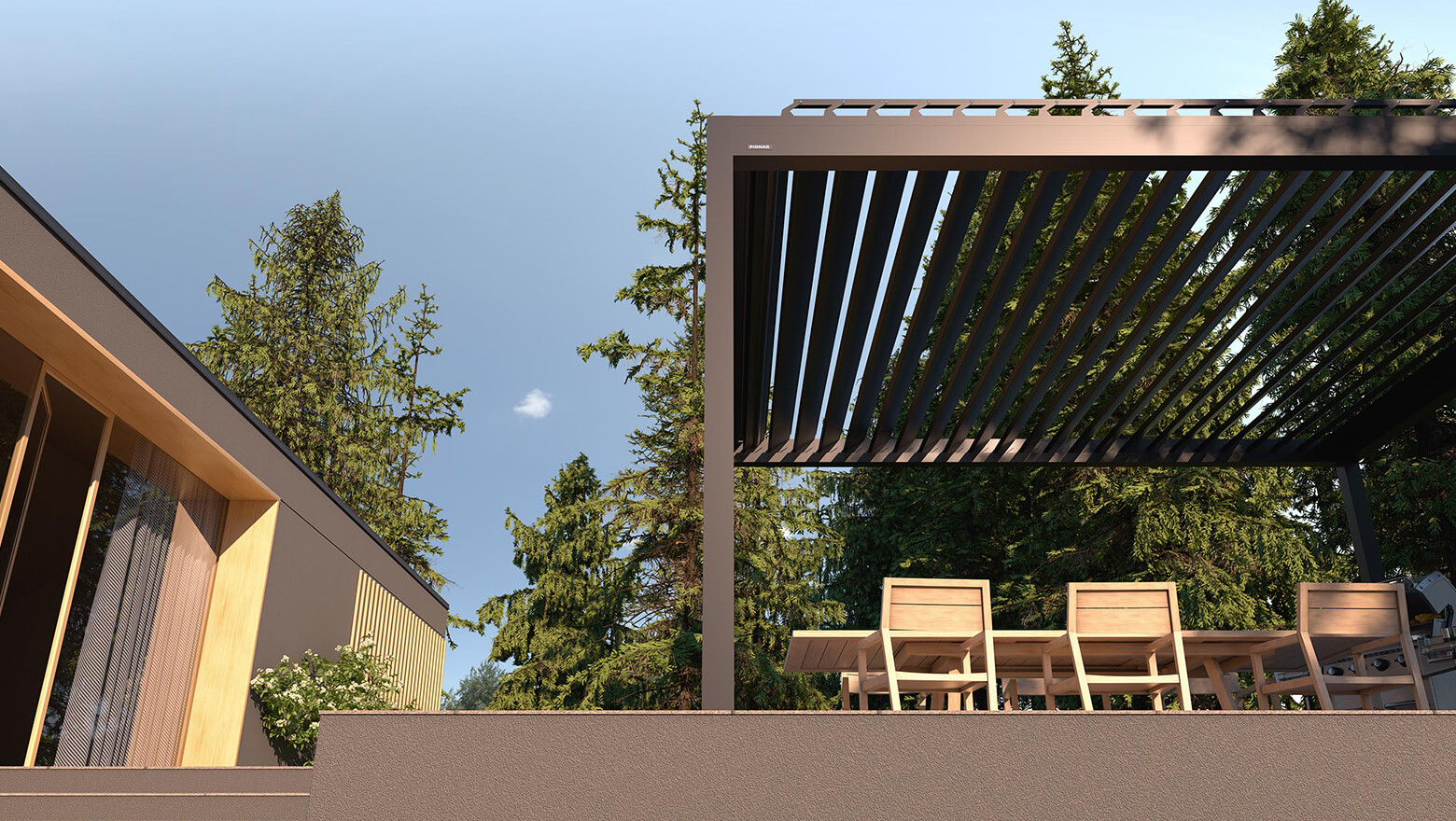 An exceptionally light structure with superior functionality
The Comfort is a lightweight and easy-to-install pergola that highlights everything an outdoor space needs through a simple concept.
PROFILE

PROFILE

The profile of the Comfort pergola is made of a strong yet lightweight 120 x 120 mm aluminium structure, which allows easy installation.

SEALING

SEALING

Pergola has an effective drainage with a special watertight system from the top to the bottom of the pillar.

DIMENSIONS

DIMENSIONS

The Comfort Pergola can be installed with dimensions up to 4.0 x 5.0 m and is suitable for use on patios and small gardens.

LOUVERS

LOUVERS

The louvers are motorised and electrically adjustable to different angles (0 - 135°). The pergola is equipped with a unique and patented silent rotation system.

SINGLE LAYOUT

SINGLE LAYOUT

Possible installation options as freestanding, wall-mounted, or built-in but only in a single layout.
Let us be your inspiration!
Visit a Pirnar showroom today and see our pergolas in person.

London Showroom
Unit 1, The Wireless Factory
Fleming Way, Isleworth, London, TW7 6DB
E: london@pirnar.co.uk
T: 015 8224 9697
Opening hours:
By appointment
Sundays closed