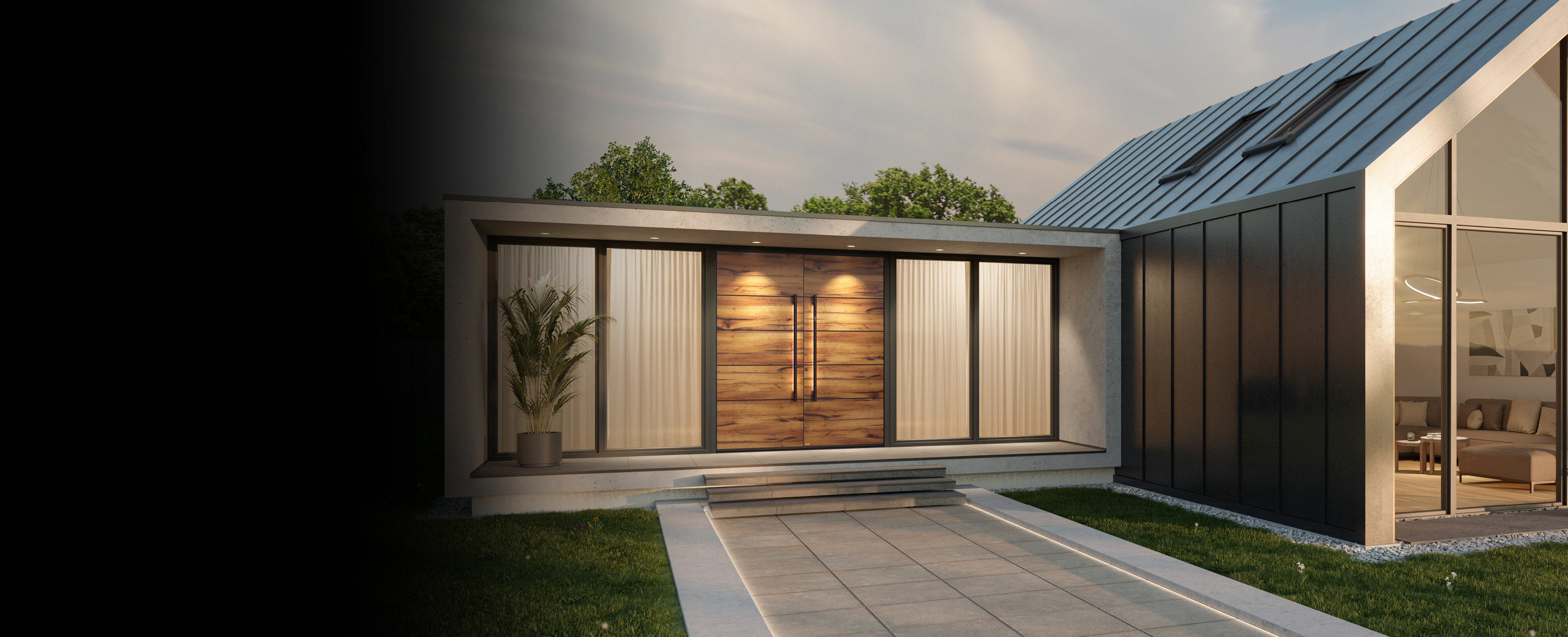 MASTERPIECES IN ELEGANT BLACK
Pirnar Nero Edition
A collection of sophisticated accessories for front doors in aesthetic black.
Dramatic entrance doors
At Pirnar, we are excited about the latest innovation, the Nero Edition. The collection consists of sophisticated front door accessories in black that express confidence, maturity and authority while being dramatic, elegant and bold. Why bold? Because the use of black in design and architecture requires special skills and a trained eye. Used correctly and executed professionally, we can change the look of any ambience, entrance or building in a spectacular way. Watch the video.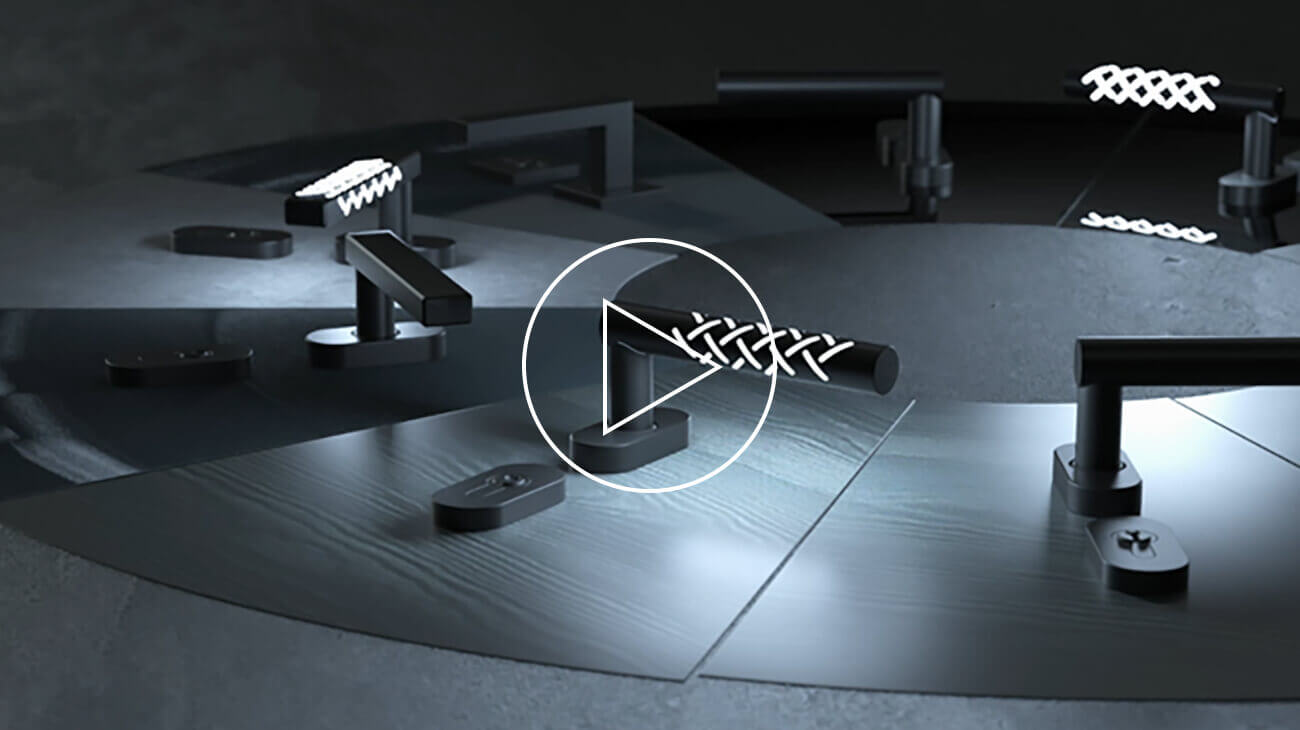 Unique accessories as design excesses
Pirnar's master craftsmen have once again succeeded in creating a groundbreaking design. In addition, they have finished the door pulls and handles, protective trims and keyless locks with a sophisticated black paint finish that gives them a touch of timelessness.
Nero Edition pull handles
The door handles of the Nero Edition aesthetically accentuate the appearance of the entire entrance area. Of particular note is the famous, award-winning LabeLux door handle, which required exceptional precision due to the complexity of the product in the black finish. Hours of precision metalworking with fine polishing have produced a unique result that adorns the front door of the owners of the most modern front doors and homes.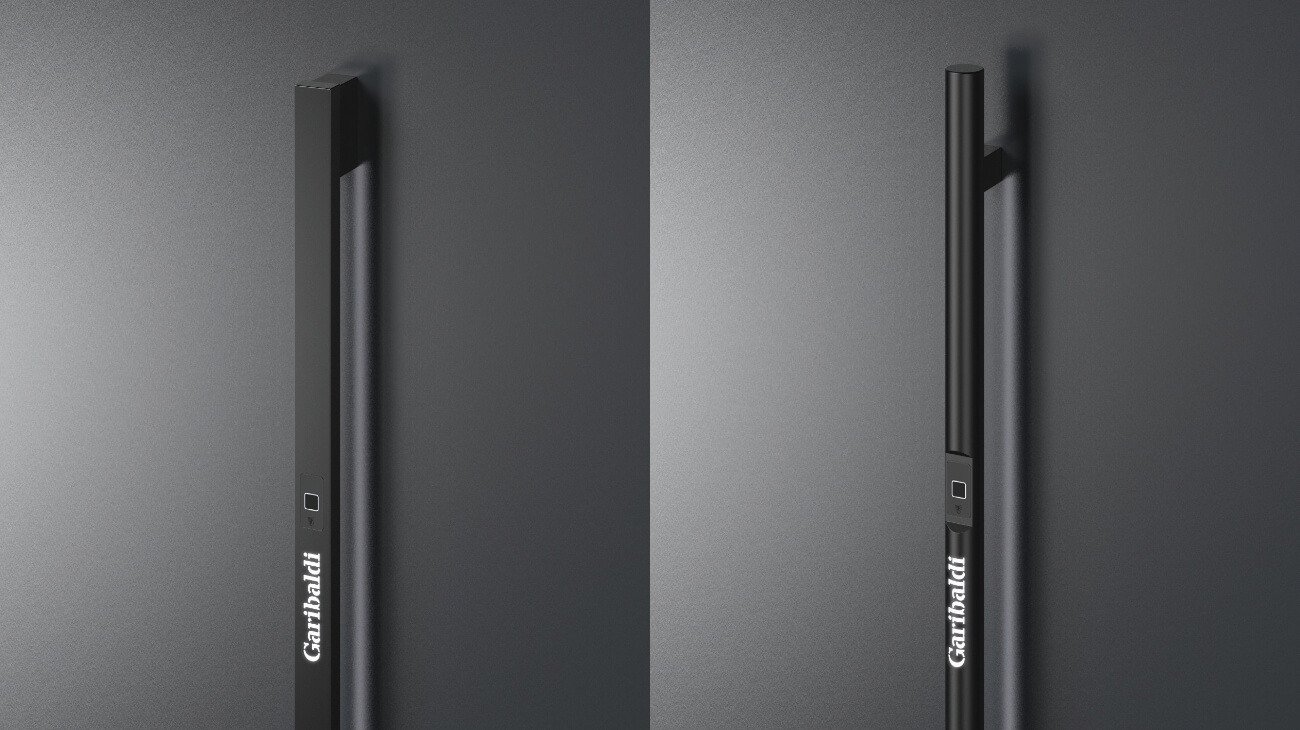 Nero Edition handles
We have added a touch of elegance to the handles of the Nero Edition. They are particularly dazzling when illuminated with Pirnar's stunning LUX lighting. MagmaLux gives the handles an extremely dynamic look, while the discreet backlighting of the handle provides a subtle decorative addition.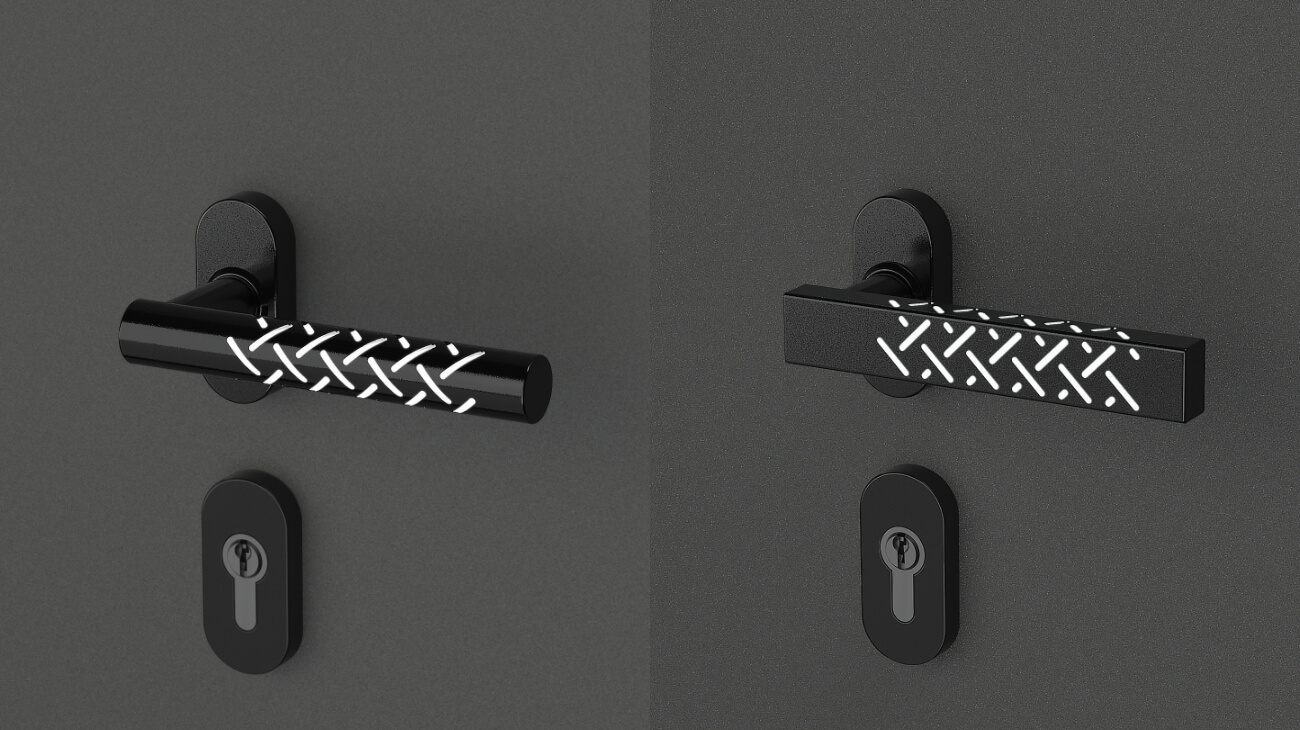 Nero Edition protective and decorative trims
The trims are also available in timeless black. As a complement to the door pulls and handles, they dramatically emphasise the appearance of the entire entrance area and look particularly spectacular with light-coloured front doors and wood decors.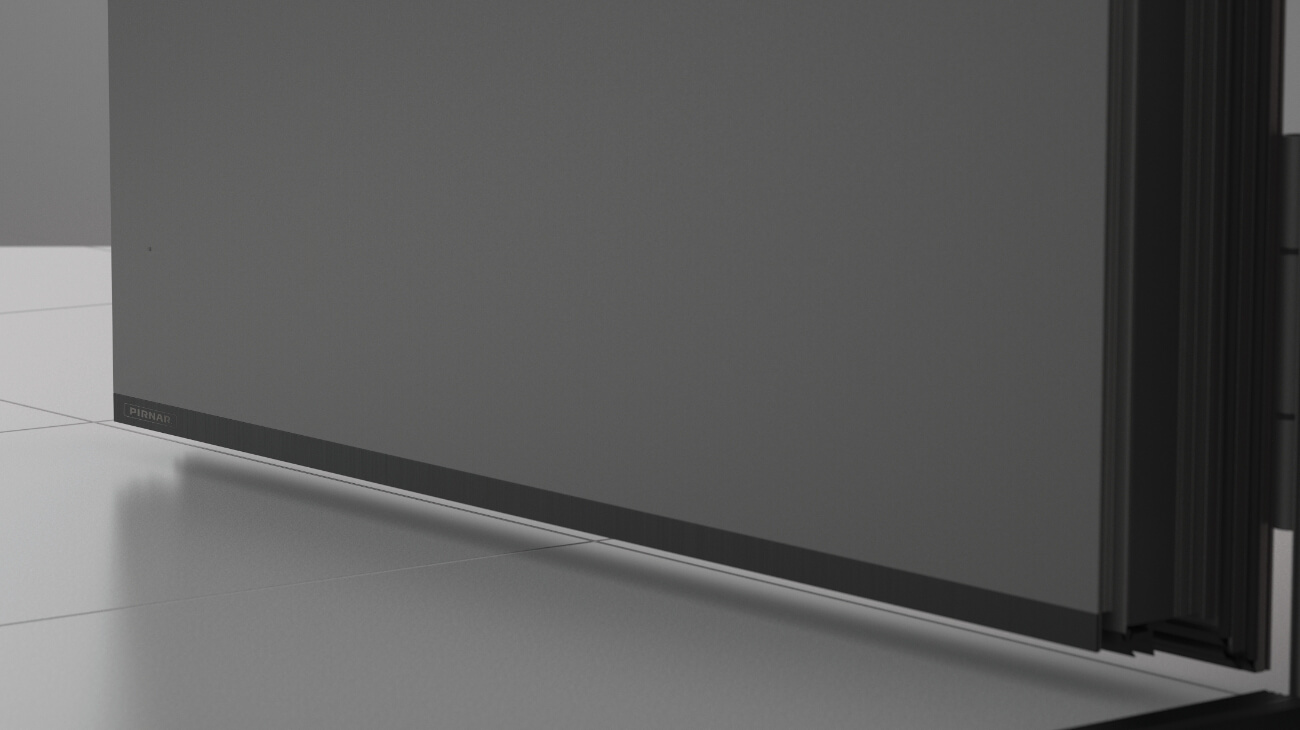 Nero Edition Glazing Edges
Black borders around the glazing will give your door leaf a sophisticated contrast. Black is eternally elegant if used in the right amounts and the right balance with your door's primary color.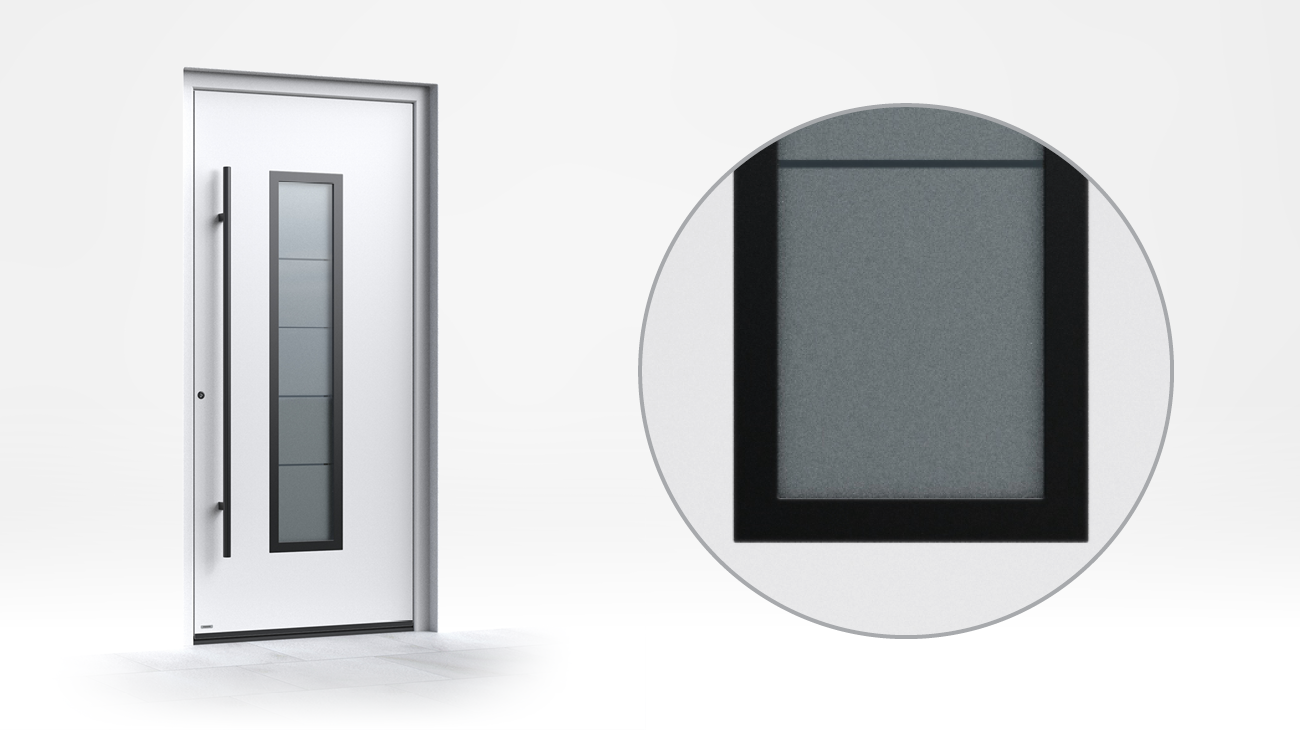 Nero Edition cylinder Protection
Cylinders are not usually what pops into our minds when contemplating the design of a good front door. Yet even here, a well-placed black accent can give a cylinder an aesthetic look, even doubling as a scratch protector.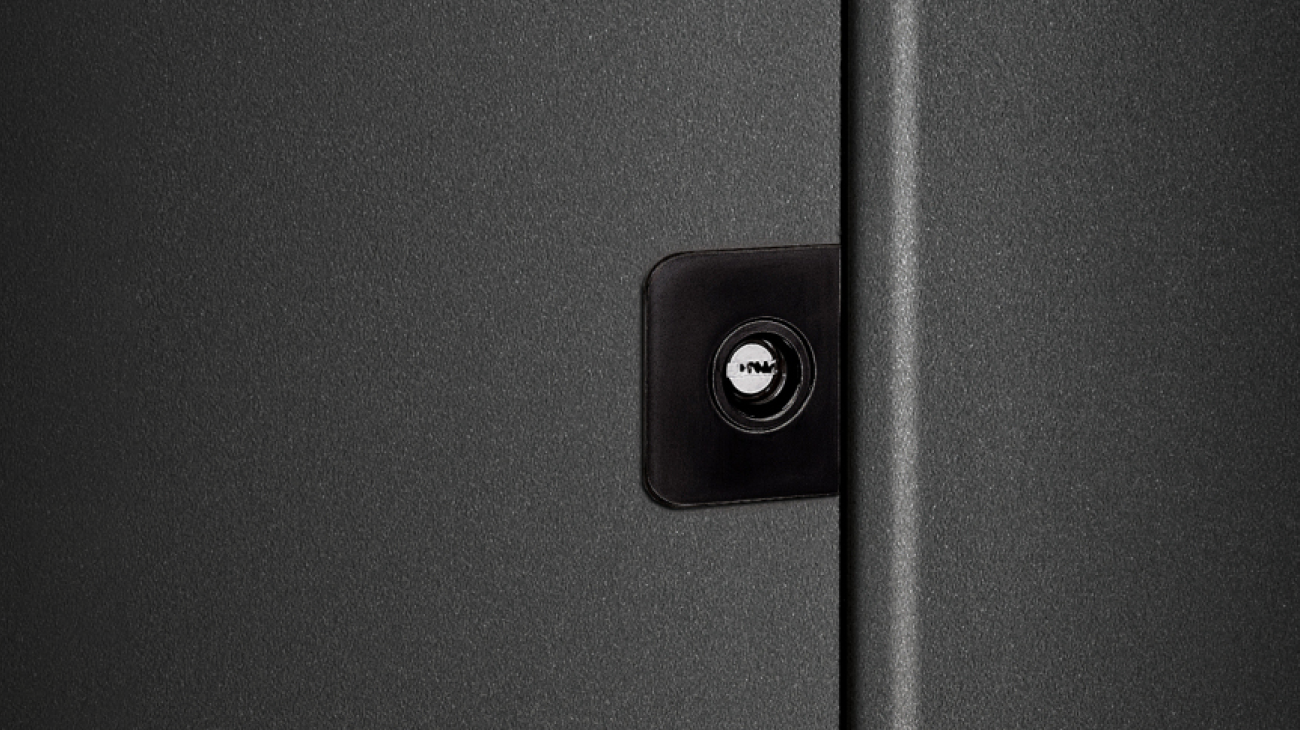 PrivilegeLux cylinder Protection for the Nero Edition Fingerprint reader
Pirnar has given its PrivilegeLux a black makeover. This gives the fingerprint reader a hidden and elegant extra level of protection. It's not just a functional solution, as it lends an aesthetic accent to the whole door.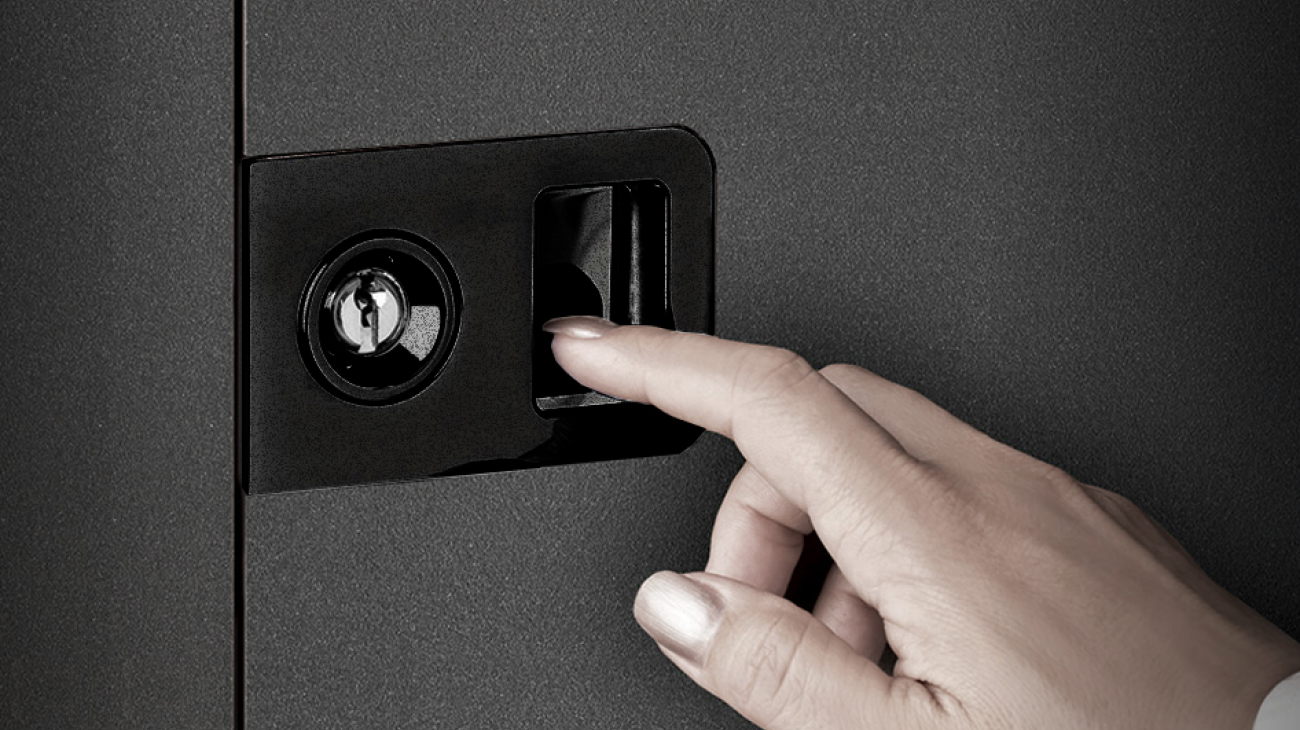 Nero Edition applications in the grooves
Another beautiful black accent on Pirnar doors is the paint lining their grooves and recesses. It's a subtle hint of embellishment, which adds a special touch to doors of lighter colors, combining for a stunning whole picture.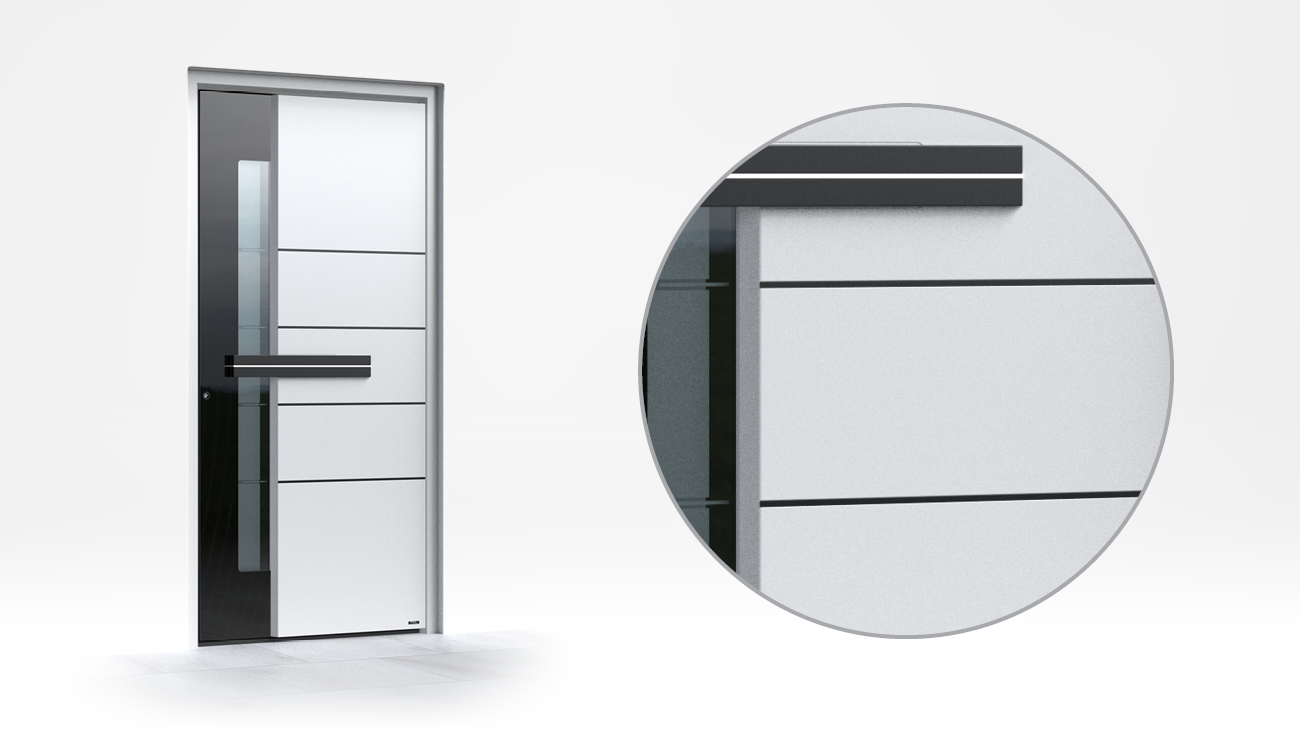 DESIGN YOUR FRONT DOOR