7 things to consider when buying new doors
Doors to our house are somewhat of a personal statement, the first impression our homes leave on our visitors. So it's essentially important that we choose a door that best represents our lifestyle, family and home in general.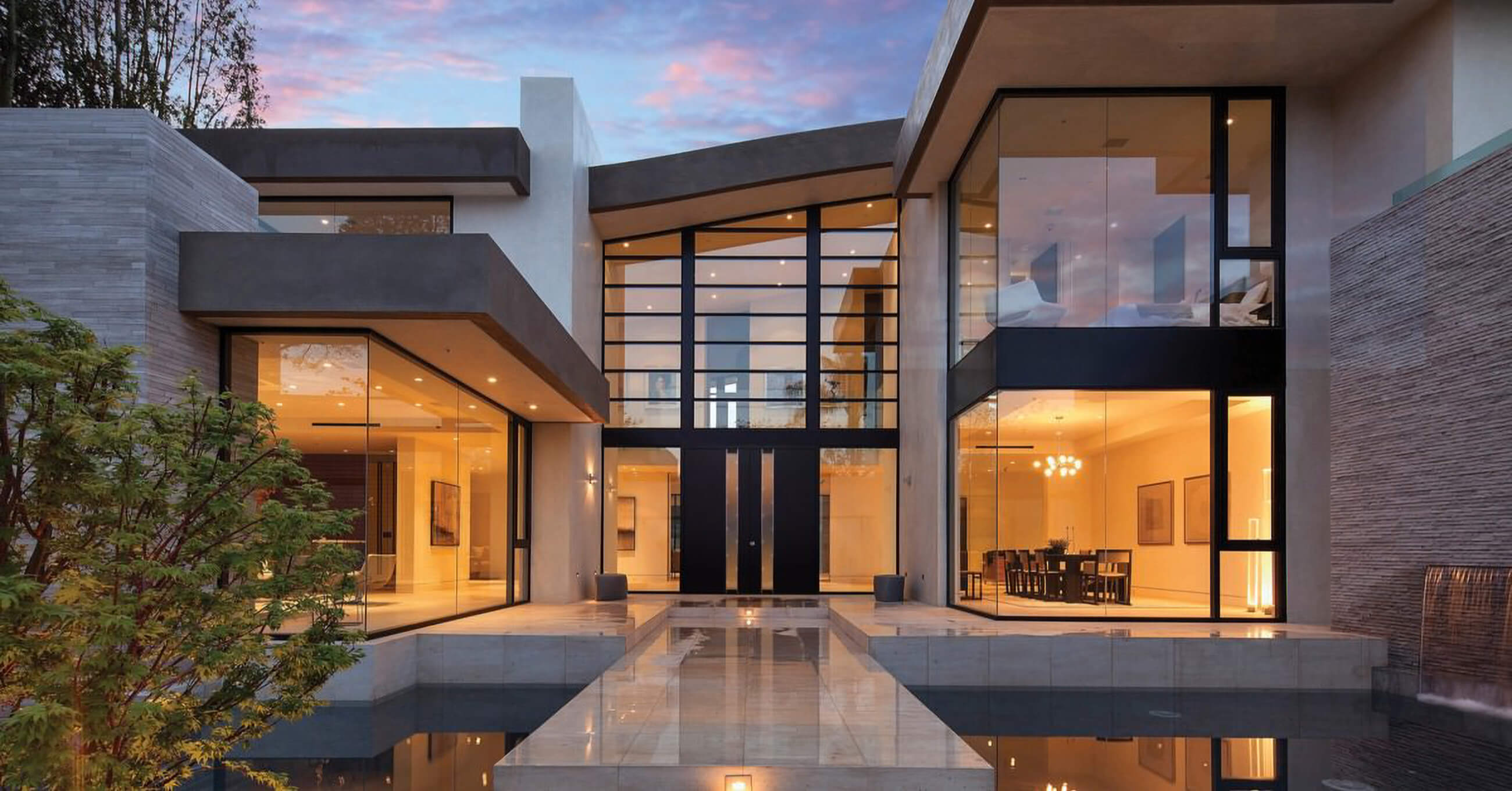 Front doors represent an important boundary between our homes and the outside world, playing a role as the basic guardians of our privacy. But they're also somewhat of a personal statement, the first impression our homes leave on our visitors. So it's essentially important that we choose a door that best represents our lifestyle, family and home in general.
Front doors are a part of one's personality, style and lifestyle – somewhat of an ID of your home. With a well thought-out choice, anyone can express their own individuality: elegance, sturdiness, maybe a dash of boldness or, the exact opposite, simple traditionalism.
Matching your front door's style to the style of your home
First and foremost you need to consider the basic aesthetics – your new front door will have to match the style and color of your facade, and match the type of your building. Single homes tend to have different front doors than apartment buildings. There's a ton of styles and designs to choose from, but it generally comes down to choosing between modern or traditional designs. Both options offer a variety of possible materials, combinations of materials and different details that make your door your own.
Choosing the right material
Technical qualities of basic materials that we choose for our front doors play an important part on the longevity, simplicity of maintenance, energy efficiency, noise protection and safety. This is why there are several different materials, from which front doors can be made, available on the market. The two most popular are wood and aluminium.
Wood is a material most commonly chosen by those who life in apartment buildings. Wood doors are generally less weather resistant than aluminium, but with interior front doors that is not an issue.
The most popular choice, for individual houses and exterior front doors in general, is aluminium front doors. These doors have many advantages: they're extremely impermeable, easy to install and maintain and offer immense design solutions. Aluminium, as opposed to wood, does not change throughout the years and is not subject to temperature changes or moisture. Aluminium is practically indestructible, extremely solid and stable, while being fully recyclable. Your new aluminium door won't need refurbishing every couple of years and will stay looking like new. Aluminium can be used in combination with wood or glass. Aluminium doors are resistant to any kind of deformities that wood or PVC doors are susceptible to, like bending, sagging, discoloration, and so forth.
Aluminium front doors are high quality and simple to maintain. Investing in an aluminium door is a long-term, effective solution that you won't regret.
If you're fonder of wood, but would still like your door to be durable and sturdy, you can opt for a combination of both materials that combines the best qualities of each material: the low thermal conductivity of wood and the mechanical indestructibility of aluminium.
Ensuring maximum energy efficiency
Front doors play an important part in the energy efficiency of your home. Your door has to be a good insulator, locking the warmth in and successfully keeping the cold out. Only compact and correctly installed doors can ensure you a pleasant living climate, while saving you money on heating.
Old and insufficiently insulated doors are, besides windows, the main reason why warmth is escaping your home and are a much bigger culprit for heat loss than for example an uninsulated façade. The fact is that (mainly wood) doors lose their primary function throughout the years and do not provide sufficient insulation between the inside and the outside. If you replace your old doors with a new, energy efficient front door, you can save up to 10 % on heating costs. Considering the today's price of energy, that's not a negligible fact.
Choose longevity, durability and easy maintenance
It pays to invest a little more into a durable and easy to maintain door, since you'll be using it for decades to come. If you'll have minimum to zero maintenance costs long-term, this can certainly account for a slightly higher initial cost. So it pays off to choose the material that will do best in the given conditions: provide optimal aesthetics, functionality, safety, statics and insulation.
Don't compromise on noise protection
Life in the modern world is becoming louder and more stressful, so we're all searching for a quiet little place to relax after a long day. Your home should be that quiet place, where you can escape the hustle and bustle and regain your strength. So your chosen front door has to offer maximum noise protection. A high sound insulation will ensure you the quality of living that you deserve!
Maximum safety is a must!
Statistics show that most home burglaries are still executed through the door. You need to provide safety and security for your home.
High-quality and safe anti-burglary doors must meet the basic safety criteria: a minimum of 3 locks on the hinges and a multi-point lock. Interior front doors in multi-apartment buildings can be slightly lighter and have a little less security, if basic security measures are already provided at the main entrance to the building.
Quality and expertise of installation
In order for your door to fully perform its function, high-quality professional installation is of the highest importance. Your exterior front door should be installed by an experienced expert, preferably in the company where you ordered the door, as only this will ensure you a guarantee on the door. Never do try to install front doors on your own!
Choose Pirnar's modern, high quality, world-renowned front doors
Pirnar is one of the world's leading front door manufacturers, well renowned for innovativeness and high aesthetic perfection. Their doors are considered to be the most visually-exciting and technologically advanced on the market. Among the vast selection of Pirnar entrance doors, you will surely find one that will give your home a completely unique feel.