A quality profile is the cornerstone of a perfect entrance door
At the heart of Pirnar entry doors are high-quality profiles that provide for the doors' rigidity, safety, thermal and acoustic insulation as well as their characteristic design.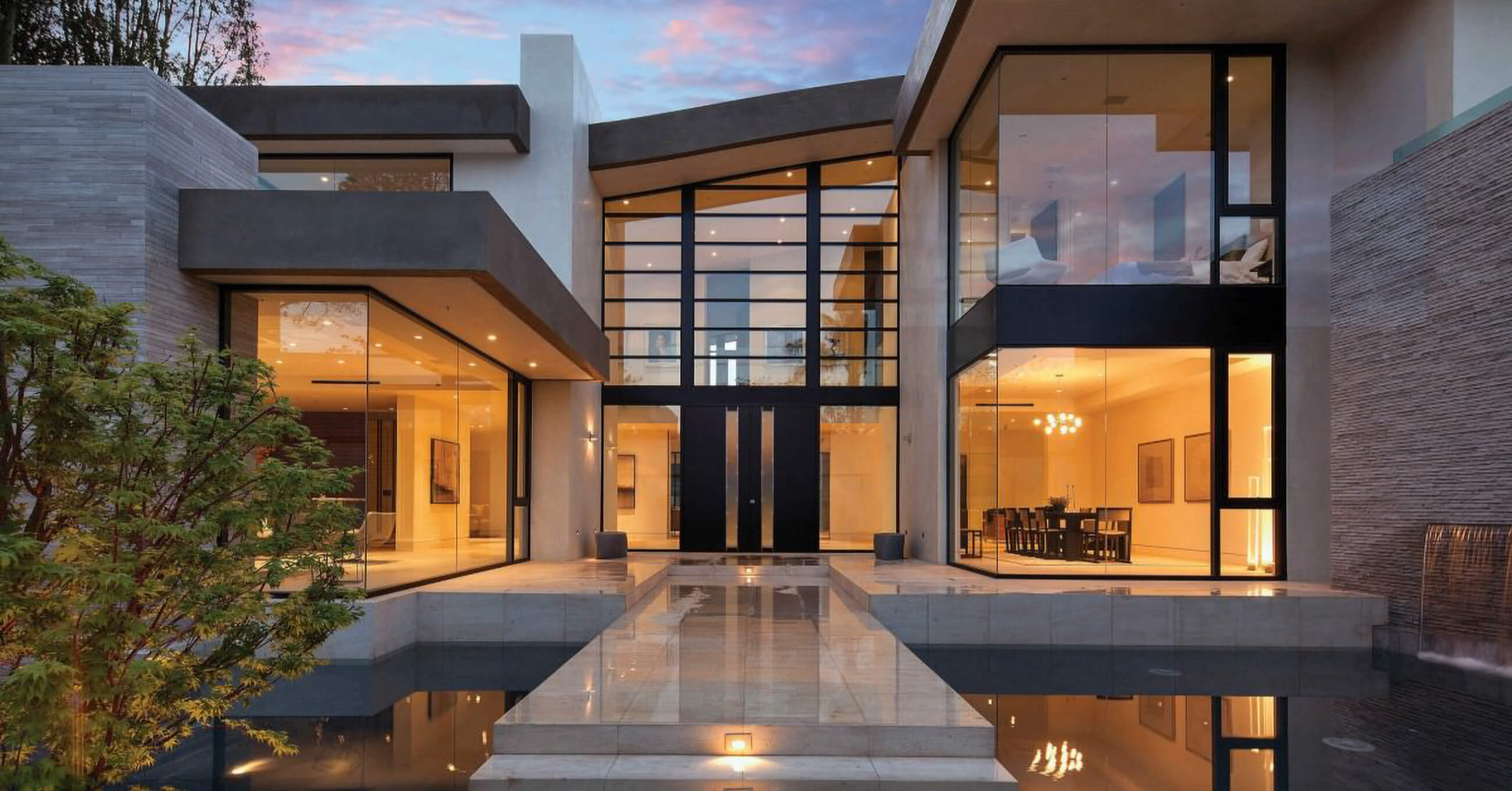 Just like the best suit can only be made from the most exquisite fabric, a well-built house requires a sound foundation; and what makes Pirnar doors the best in the marked are high-quality profiles, which are the cornerstone of Pirnar entrance doors. We only offer the best solutions to our clients – and we deliver on our promise. Through collaboration with our trusted business partner, who understands what it means to create works of art from the best available materials, warrants for the quality of their products and knows how to listen, we develop entrance doors that push the boundaries of impossible. With wood, aluminium and glass, we tell the story of you, your success and your vision; the story that can be read by every person laying their eyes on your entrance door.
Schüco – Our partner in quality
Germany-based Schüco develops and markets systemic solutions for windows, doors, facades, sliding doors, security and shading for stand-alone and commercial buildings. They provide their clients all the tools they might require, from concept and design to production and installation services. With Schüco, Pirnar has concluded a partnership because the companies share the same values. Our success is based on innovation, partnership, excellence and responsibility. The partners strive for continuous improvements and innovation and possess powerful brands, certified product quality and are the recipients of numerous design awards. Schüco's vision is to preserve resources and exhibit responsibility both to towards people as well as nature. At Pirnar, we value business partners that share our vision – to be the best.
Profiles that let your imagination soar free
Schüco profiles help us attain the highest possible entrance door quality in every step of production and in detail. The strength and elegance of our doors have a solid foundation.
Aluminium profiles
Aluminium profiles are robust and sturdy. Even though aluminium is flexible and a good conductor of heat and sound, through processing and with insulation materials, it's transformed into stable, anti-burglary and functional profiles that provide insulation from heat and noise and will not deform. Doors made from Schüco profiles are available in a wide array of dimensions, colours and textures while their rounded contours allow for almost limitless design options. Aluminium profile doors are also perfect for the fitting of advanced locking technologies, such as fingerprint readers of facial recognition systems.
Steel profiles
Steel is a symbol of toughness and security. The same applies to Schüco steel profiles. Thanks to their strength and rigidity, steel profiles are extremely thin, making possible the production of never before seen door designs. Steel profiles can withstand enormous loads, which is why they're perfect for multi-leaf doors, doors featuring sidelights and transom windows as well as large doors. When it comes to Pirnar doors, the only limit is your imagination. We make your wishes reality. Not to mention that these profiles will improve security while offering improved thermal and acoustic insulation. We're aren't willing to compromise. With Schüco profiles, we can make your dreams reality.
Schüco has 12,000 partners in 80 countries. We're proud to be part of this large family, because with our partner we can bring our, and yours, dreams into reality. The partnership with Schüco drives us to create the best entrance doors in the world from their quality profiles. We are constantly evolving and developing new products that continue to inspire. But don't just take our word. Visit us at your nearest Pirnar showroom and witness our creations for yourself. Come take a look at the play of light on aluminium and glass surfaces. Feel the warmth and homeliness of wood and discover the high quality profiles that are at the core of every Pirnar door. Check out the seamless closing, electronic locking and the boundless ease of opening and closing a Pirnar door. That's when you'll open your heart and realize that there's a single product that's good enough for your home. A Pirnar entrance door.