Acoustic insulation of entry doors
When it comes to the comfort of your home, thermal and acoustic insulation are important. Pirnar entrance doors are made up of materials and elements that suppress unwanted noise.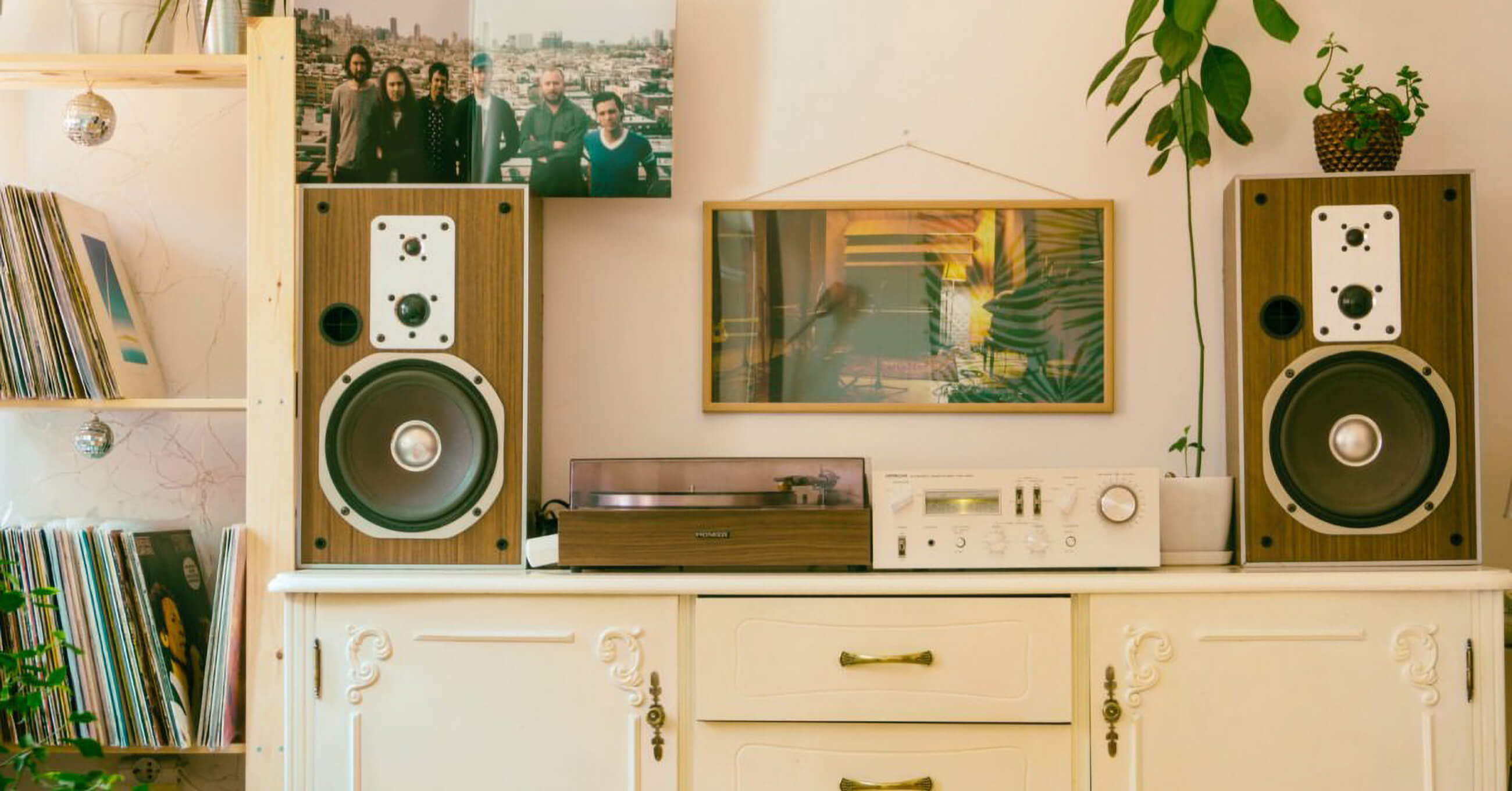 When it comes to living comfort, another thing to consider alongside thermal insulation is acoustic insulation. The majority of noise enters your home through windows. However, when it comes to noise protection, a quality front door will also make a difference. Your home is your haven, your escape from the world. An entrance door's role is to protect you from noise and the bustle of the outside. A quality entry door silences outside noise and provides for unparalleled comfort.
Loud – too loud
Exposure to noise can be detrimental to your health, leading to cardiovascular disease, anxiety and difficulty concentrating. Noise levels are measured in decibel (dB). The intensity of a typical conversation is 60dB while the noise levels of a loud concert can reach up to 120dB. Long-term exposure to noise above 85dB can be detrimental to health, so it should be minimized in our homes. Sound levels are also impacted by the frequency of sound; at the frequency of 1,000Hz, 40dB will be perceived as louder compared to 50dB at 800Hz.
One of the objectives in architecture and civil engineering is that rooms and spaces mute outside sound to such a degree that speech and music indoors are clearly audible. The following values are recommended for various rooms in residential buildings:
Bedroom: 25–30dB
Living area: 30–35dB
Hallways, bathrooms: 45–55dB
Kitchen: 45–55dB
Door leaves and door frames
A door's acoustic insulation comes down to the material and its thickness. Solid door leaves are known to provide the best insulation. However, technologically advanced and insulated entrance doors suppress noise even more efficiently. Insulation materials come in different qualities; this should be considered if what you're after is a quality entrance door that offers excellent acoustic insulation:
Foam
Polyurethane foam
Mineral wool
Corrugated cardboard
The vibrations that we perceive as sound are best transmitted through lightweight materials while heavier and denser materials are more efficient in suppressing sound waves. What's more, sound transmission is also connected to material elasticity. The less a material is elastic (e.g. hard foam or paper), the better it is at absorbing sound. The third factor influencing the transmission of sound through materials is temperature. The higher the temperature, the faster the travel of sound. One of the materials that is best at transmitting sound is aluminium. This happens because aluminium is a metal that's not particularly dense (i.e. has a relatively small mass at a specific volume) while at the same time being very elastic and highly formable. Regardless, aluminium is a very popular material in entrance door production since it allows for almost limitless options when it comes to design and colours. Its shortcomings regarding sound transmittance are resolved by including quality insulation materials inside door leaves and state-of-the-art production methods to produce the perfect entry door that is efficient at protecting from outside noise.
Sealing
Another factor that results in poor acoustic insulation is the inappropriate fit between the door leaf and the doorframe and threshold. That's why appropriate sealants should be used that aren't too inflexible, preventing sound from ricocheting instead absorbing it. The most appropriate are various silicone materials. On the floor level, noise protection is guaranteed by thresholds of different thicknesses and finishing profile strips.
Hardware, locks
Inside a house or apartment, sound is also transmitted through hardware and locks. It's important that these elements are professionally installed and that they fit perfectly; any gap could potentially transmit heat and, of course, noise. Multi-point safety locks with solid hooks and pins provide for the tight closing of doors even without locking. This way, a door leaf will form a stronger bond with the doorframe, resulting in excellent muting characteristics. The materials and components installed in Pirnar entry doors are sufficiently robust to function perfectly, efficiently prevent the transmittance of sound waves and at the same time appear delicate and elegant, offering unparalleled aesthetics while remaining pleasant to the touch.
Glass
Despite still being perceived as fragile, glass is becoming an increasingly popular choice when it comes to designing an aesthetically pleasing and functional entrance. By itself, glass is a good conductor of sound, which means that it needs to be appropriately enhanced in order to satisfy the needs of the modern day buyer. Acoustic insulation is based on the thickness of glass. But because, in the sense of thermal losses, glass thickness is not the only important aspects, sidelights and transom windows are made from triple or quadruple glazed glass complete with thermal bridges. Such structures significantly reduce the transmission of noise both from the house as well as the outside. As a result, you'll be able to enjoy your view while at the same time being protected from the hustle and bustle of the outside.
Installation
Regardless of the quality of the door that you decide on, their insulation performance comes down particularly to their installation. The excellence of the installation should match the workmanship of the door, or else the entrance won't deliver the performance that you expect. Modern standards and building regulations provide the legal framework because it's important that new buildings are a safe haven and offer protection from outside sound and noise.
At Pirnar, we utilize traditional artisanry and combine it with technologically advanced innovations. This way, we're able to maintain our pole position as the best entrance door manufacturer. For you – because you deserve it. Our artisans focus on each entrance with the same level of thoroughness – they carefully select the materials and elements, put them together precisely and install the entrance door exactly where you want it. We leave nothing to chance, making our entrance doors the best in the market. Day to day, they'll continue to inspire through their elegance and advanced technological solutions. When you close your door behind you, you will be protected from the hustle and bustle of the outside. Finally, you'll learn about peace and quiet.