Fun DIY decoration ideas for your entrance door in autumn and winter
Every season has charms that can help you bring out the beauty in your entrance door. Continue reading and learn how.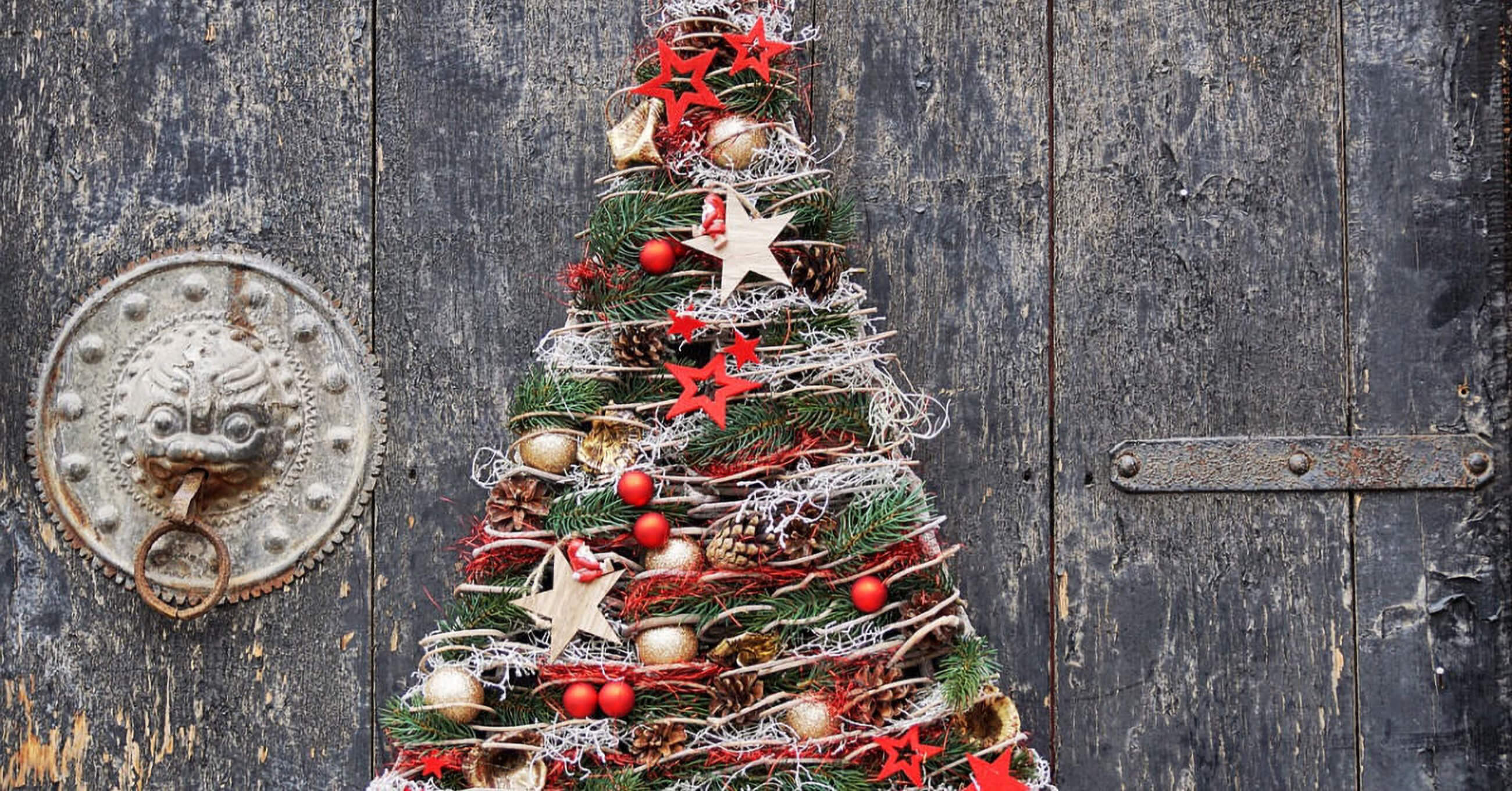 Each season of the year is special in itself. Autumn is the wonderful part of the year when we harvest the fruits of our labour and celebrate the generosity of nature. In winter, we get to enjoy the fairy-tale of snow, a period of rest both for nature and people. Why not introduce the seasonal aspect into decorations for your front door? Regardless of how spectacular it is by itself, carefully planned decorations can bring the best out of your entrance door and create a unique autumn or winter fairytale in front of your house.
The fruits of autumn
Autumn is the season of plenty, so go all out and pack your entrance, staircase of even the entire driveway with its fruits. Start with obtaining a hay bale, wheelbarrow, baskets or a miniature farm wagon. Next, add large orange, multi-coloured and green pumpkins, potted chrysanthemums, apples, wheat ear bunches. Don't forget about sunflowers and a charming scarecrow. However, if you're into minimalism, decorate your entrance door with a modest flower arrangement or bring out the door frame with a wreath of leaves and autumn flowers.
Pumpkins in November
November decorations are a timeless classic. Fascinating and eerie pumpkin carvings that grin at passers-by from ear to ear in the dead of night won't go out of style any time soon. If this is your idea of a perfect design, then treat yourself. Pumpkin carving can be fun and relaxing for the entire family. All you need is a couple of carving knives and a sprinkle of imagination. Instead of candles, use small LED lights that can safely be left on through the night.
Wreaths
If you want a modest decoration for your entrance, opt for a garland. All you need is a wreath base that you can get in a hobby shop or make your own out of twigs or clematis vines. With wire, twine or hot glue, attach leaves, colourful forest creepers, chestnut, acorns, sunflowers, cypress twigs or heather. Your options are practically limitless – from a minimalistic design to a lavishly decorated wreath that is adorned with everything a particular season can offer. Attach it to your door with a detachable hook that you can later safely remove without a trace.
The timelessness of the cypress, pansies and heather
The decoration that will continue to bring you joy throughout autumn and into deep winter, in case of favourable weather, is a simple potted arrangement of cypresses, heathers and pansies. They can be combined to your liking in permanent garden beds alongside the entrance or instead plant them into tall pots. Decide for a symmetrical arrangement on both sides of your front door that complements the classical lines of the Classico Collection, making your decoration reminiscent of Versailles. With modern entrances from other collections, such as Multilevel, Pure or Premium, dare to be bolder and try out asymmetrical decorations or more contemporary styling of bushes.
Advent wreath
When autumn turns to winter, it's time to starting thinking about putting up an advent wreath. Just like with an autumn wreath, you can create your advent wreath from the wreath base that you buy or make yourself. The advent wreath base is often assembled from spruce branches adorned with various embellishment, e.g. conifer cones, dried citrus fruit slices, glass baubles, lights and ribbons.
A modest, yet modern wreath can also be made out of bare branches embellished with only a ribbon.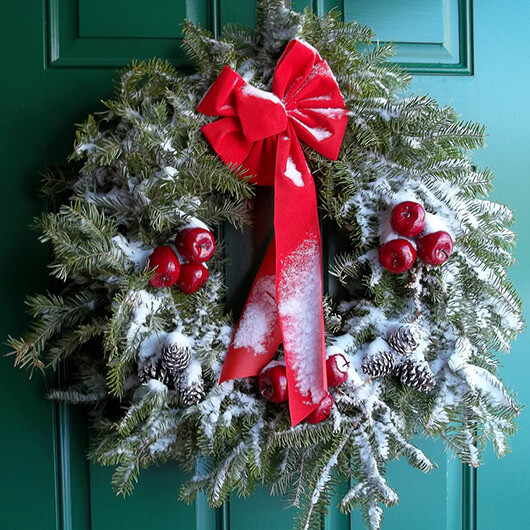 Winter joy
Instead of a wreath, you can decorate your door with a basket with dried flower arrangements, line it with a spruce branch garland and bows. Perhaps, in autumn, you remembered to save your cypress tree that you can place in front of your house. Another option is to go to the forest and collect branches, then paint them white or silver and make them into a bouquet that you decorate with tiny lights. Those partial to a romantic winter shouldn't forget about large illuminated lanterns and birch logs with their characteristic black-and-white pattern. Skiing aficionados can surprise your visitors with a pair of antique skis adorned with a simple wreath.
A Pirnar entrance for every taste
Pirnar entrance doors are a masterpiece in themselves. The various glass and crystal elements, bold lines and gentle lighting will put a smile on your face every time you return home. Give a personal touch to the majestic entrance of your dreams with seasonal decorations. Show your sense of style, be it playful, luxurious or artistic. A Pirnar door will match every style, so dare to experiment.