How to decorate your house entrance?
Regardless of the entrance doors you choose, you can decorate them with a personal touch. Something that tells others who you are and what inspires you. We've collected some ideas on how to decorate your entryway.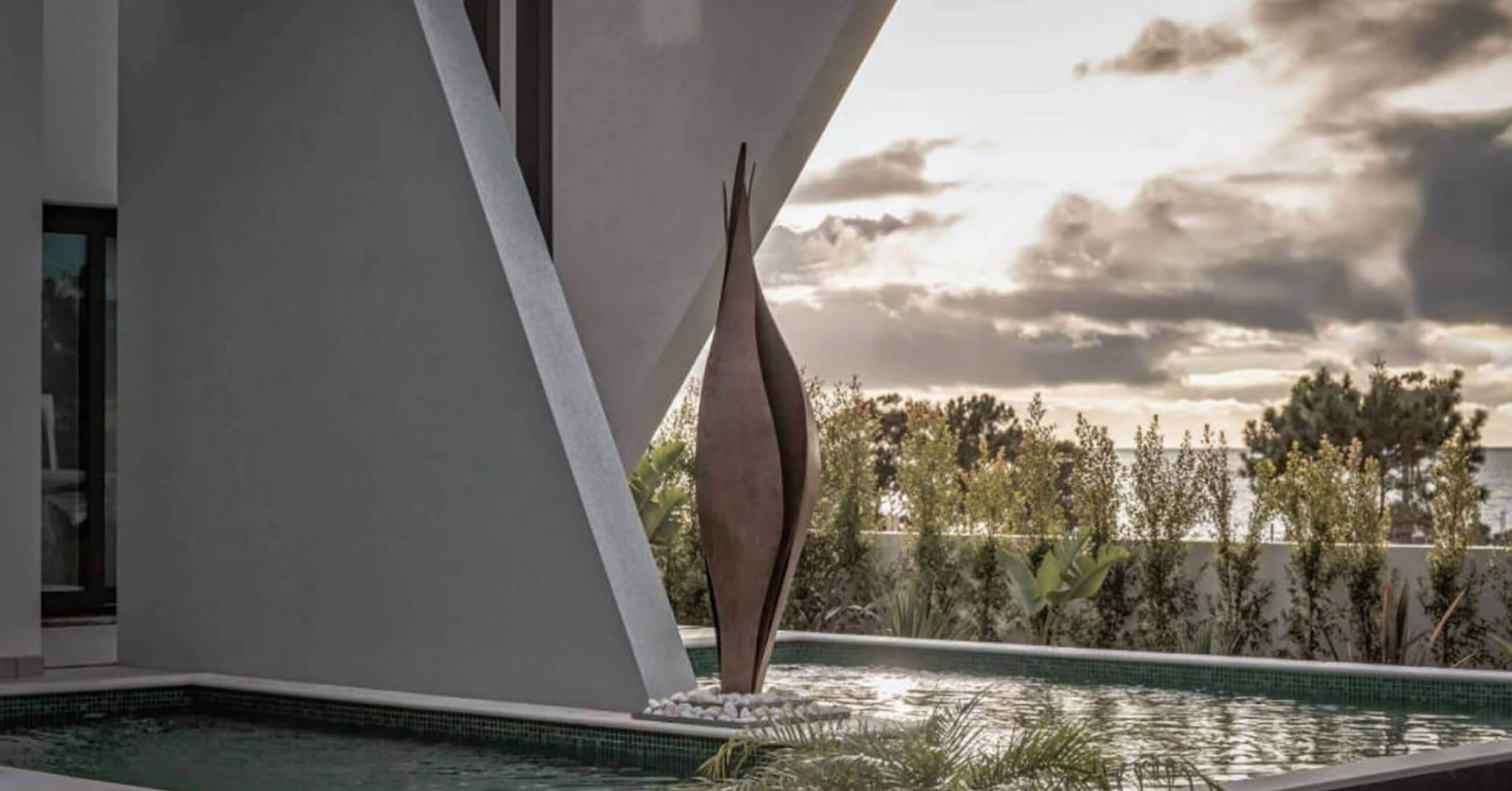 There are numerous ways to decorate your entryway. Add a splash of colour, a touch of texture and some interesting forms in order to make the entire entryway wonderful and unique. You can express yourself and let your creative juices flow to create something incredible. Decorating the entryway is not something that should only be limited to holidays. It can be like an everyday signature you are adding to your home.
Entry doors – the most beautiful decoration
It all starts with your choice of entry doors. Here at Pirnar, we can satisfy all tastes and desires: in our panoply of products, you can find entry doors with traditional lines and patterns, entry doors boasting stained-glass decorations and elaborate ornaments, modern minimalist doors, and doors that will surprise you with luxurious details or modern technology. The material used for manufacturing the doors also provides its own aesthetic effect, which is why you can choose between wood and aluminium. Since we know that colours are of particular importance when it comes to the image of every home, we offer a wide palette of hues that will invigorate each and every house.
Symmetry
A symmetrically arranged entrance way is a classic solution. Instead of placing the decorative elements directly onto your doors, focus on what you are planning to place to the left and to the right. Start with two equal plants in equal pots, regardless of whether you opt for cypresses, ferns, or rose bushes. The more similar the plants, the greater the feeling of symmetry. Make sure that the plants provide a contrast to the doors. If your doors are light, the plants should be dark, and vice versa.
You can continue with this symmetry in layers, by planting smaller and lower plants in front of the first plants. This will also increase the effect of depth and will make the entrance way blend in with the porch, the staircase, or the courtyard.
Rustic style
Wooden doors of a rural house will go well with more rustic accessories. If you have enough space in front of the entrance way, you can opt for a comfortable bench. When it comes to plants, choose hydrangeas and plant them into ceramic pots – that way, you'll make the memories of your grandmother and her magical garden come alive. Don't forget to add a cushion or two, a watering can, gardening tools, and baskets. Even if you leave your rubber boots in front of your doors, they will suddenly fit with the image of your entrance way.
Romanticism
If you love romance, we recommend you focus on lights and illumination. The market is filled with lanterns that come in all possible shapes and sizes. You can put them on the wall next to the door, or on the floor. If you are a more modern aficionado of gentle lighting, electrical or solar lamps will be just what you're looking for. Place them along your driveway so that the charming lights will always be gently inviting you home. When it comes to planting, opt for gentle daisies, a candle arrangement, or a wreath to decorate your doors.
Minimalism
Minimalism is the Japanese way of living and arranging your home in line with the principle that there must not be too much of anything anywhere. A minimalist home has clear lines, few pieces of furniture, and even fewer decorative objects. Your entrance way can also reflect the minimalist way of life with doors from the Pure collection. They are known for their clear lines, regular shapes, moderate use of decorative elements, and modest colours. There's no need to add a lot of decorations to such an entrance way. Maybe just opt for one or two green plant in simple, monochrome pots.
Inscriptions
Do you like to express yourself with words? Do you think it's important for visitors to know who lives in the house they're standing in front of? Say hi to them with small or large nameplates and inscriptions. You can hang them on the door, install them next to it, or opt for a decorative stand to hang them on. A simple word of welcome or a couple of rhymed verses will definitely surprise your guests. Perhaps you like customised house numbers that can also provide an interesting entrance decoration. If you wish to point out the owner of the home hiding behind the wonderful entry doors, you can do so with a large first letter of your last name that you can hang on your doors instead of a wreath. If you love technology and interesting details, here is another tip for you – Pirnar door levers can reveal your name or another message in subtle lighting. You cannot see it from the street, but your guests are sure to love this detail.
Come and visit us in Pirnar salons or take a look at our collections and find suitable doors that will serve as a basis for your creative ideas and that will help you create a completely unique entrance. Let your imagination soar like our winged horse!