Is a modern house really your best choice?
A modern home offers a series of advantages. It's efficient and unique, not to mention perfectly complemented by a Pirnar entrance door.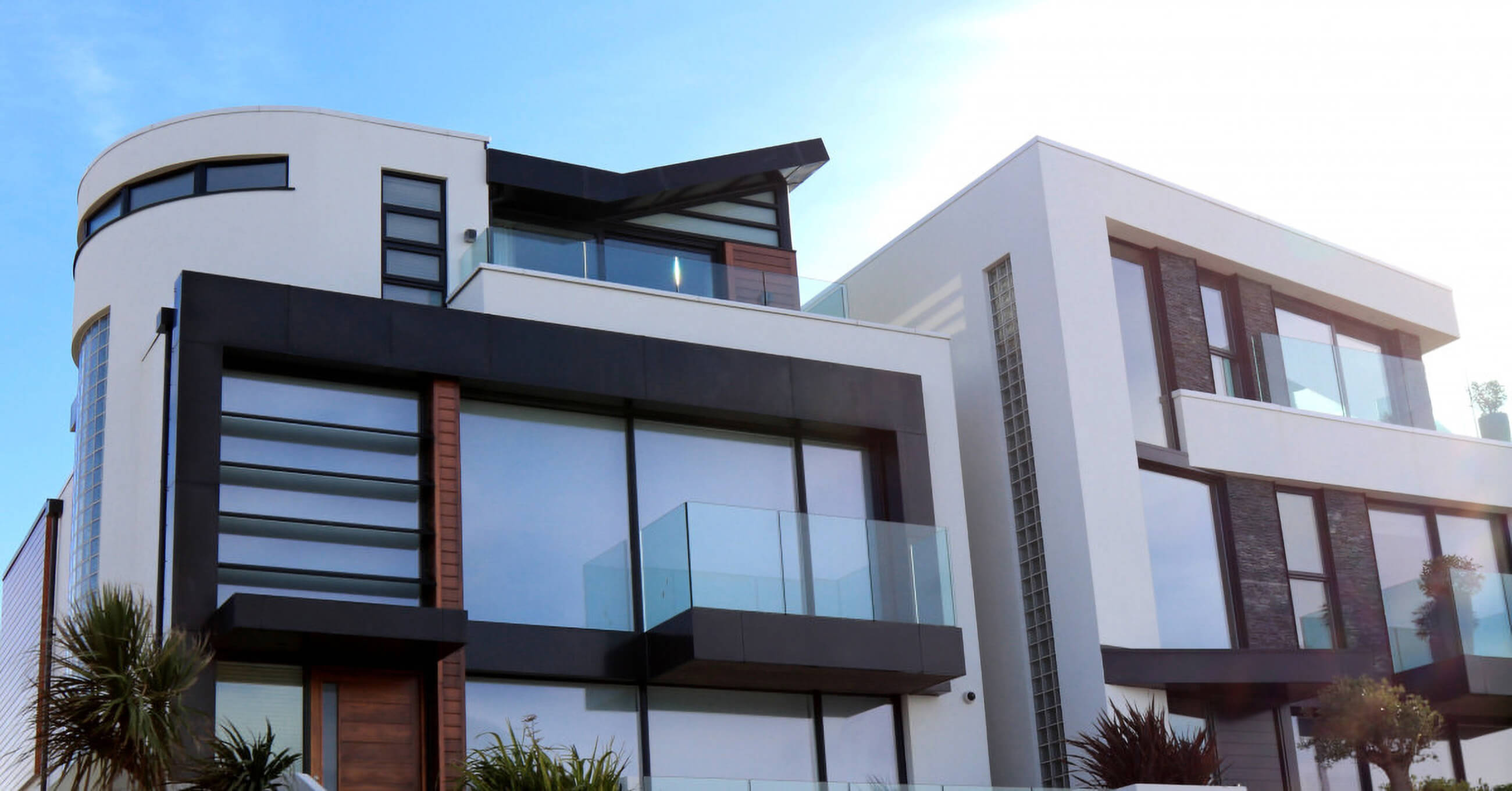 Are you looking into building a house but aren't sure what style you prefer? Are you attracted to the rustic character of the log house? Are you inspired by tradition and the classics, or perhaps, do you recognize all the possibilities of modern architecture? So what should you choose? Continue reading and learn about the 5 main advantages of a modern house.
What is modern and contemporary architecture? Are the two concepts actually synonyms? Well, no, they really aren't. Modernism was an architectural period at the turn of the 20th century. Thanks to a booming industry, architecture began incorporating larger volumes of steel, concrete and glass. These and of course other innovative materials are still used in contemporary architecture; however, design has changed substantially. The design is now new and innovative, reflecting the present-day views of the world, supporting the 21st century lifestyle. Both types of architecture are characterized by elegant lines and minimalistic furnishing that let the design of the building speak for itself. So what is it that impresses us by such architecture?
Exclusivity
Even though the concept of modern architecture emphasizes simplicity and elegance, it is primarily characterized by its originality. In recent years, numerous exquisite examples of unique buildings, which are anything but dull, have been built. Contrary to traditional post-war architecture in the region when houses were nearly identical both inside and outside, modern houses are a vault of designs and original solutions. Outside of a new urban neighbourhood, you'll be hard pressed to find two of them that are anything alike. Roofs can be flat, steep or green; each wall can have different dimensions and the windows and doors are accurately placed. Every building incorporates unique details that we never stop discovering. Modern architecture gives you the opportunity to take advantage of the conditions of the environment where your house is located and to express your personal style.
Minimalism
They say that less is more. So if a house already incorporates exquisite details, why hide them behind an overabundance of equipment and furniture? In modern buildings, design and functionality go hand in hand. This means that, even before the first stone is lain, it's perfectly clear what equipment will actually be required. In such a home, nothing is left to chance, so there's never an excess nor a lack. When we speak of minimalism, we're not referring to the dull Japanese white walls completely void of decoration and with almost no furniture. Not at all – a modern house also features colours, textures and various materials, meticulously combined into a masterpiece.
Modesty
Many believe that a modern house is cold and lacks personality. Well, it certainly isn't cold thanks to the availability of innovative materials and technologies, making the house efficient across the board. By carefully planning insulation, heating and ventilation, passive house standards can easily be met, which in turn means saying goodbye to expensive bills while still getting to enjoy a pleasantly warm house with a steady inflow of fresh air. The meticulous and thorough selection of shutters and lighting will even help lower your electricity bill. However, you'll make the biggest impact if you decide to install a solar power plant or another environmentally friendly power production solution.
Security
Nowadays, architects and builders can modify houses to conform to any terrain or climate. You can rest assured that a modern house will be earthquake-proof and capable of withstanding other, more common environmental impacts like heavy rain and gale-force wind. Of course, another important aspect is security from uninvited visitors. A modern house has solid multilayer windows, quality window shutters and an excellent entrance door. Such a home is also complemented by tech accessories that we commonly refer to as "smart home". Security locks, fingerprint locking, motion sensors, cameras and other smart sensors that can be controlled with a smart phone will change your home into an impenetrable fortress.
Pirnar doors
What's best in a modern house is that it can be fitted with a state-of-the-art entrance door that fulfils your every expectation. Pirnar offers a varied palette of door colours, materials and accessories that will complement every house. At Pirnar, nothing is impossible. Aluminium doors offer the most room for manoeuvre and almost complete freedom of design. Aluminium doors are most often combined with glass, crystal or even wood and are available in the biggest colour palette.
For the technology aficionado, we offer Pirnar OneTouch, the first entrance door in the world with a retractable pull handle. When the fingerprint reader recognizes the user, the handle elegantly and automatically extends. The handle is also integrated with lighting elements that warmly greet the owner. Once the door is closed, the handle gracefully retracts.
The Theatrica entrance wall, which opens completely automatically and without contact only to the owner, is the latest achievement at Pirnar. You only need to look at the entrance wall while the facial recognition system recognized the user and elegantly opens the door, then automatically closes. Theatrica has no pull handles and resembles a uniform wall. It's available in a surface finish of your choice – giving the appearance of wood, stone, glass or aluminium. Such a door blends even into the most innovative houses, sparking the imaginations of architects and future owners. It's a door that will leave nobody unimpressed.