Small jobs for a more modern look of your home
Modernize your home's exterior and interior without spending a fortune on the renovation.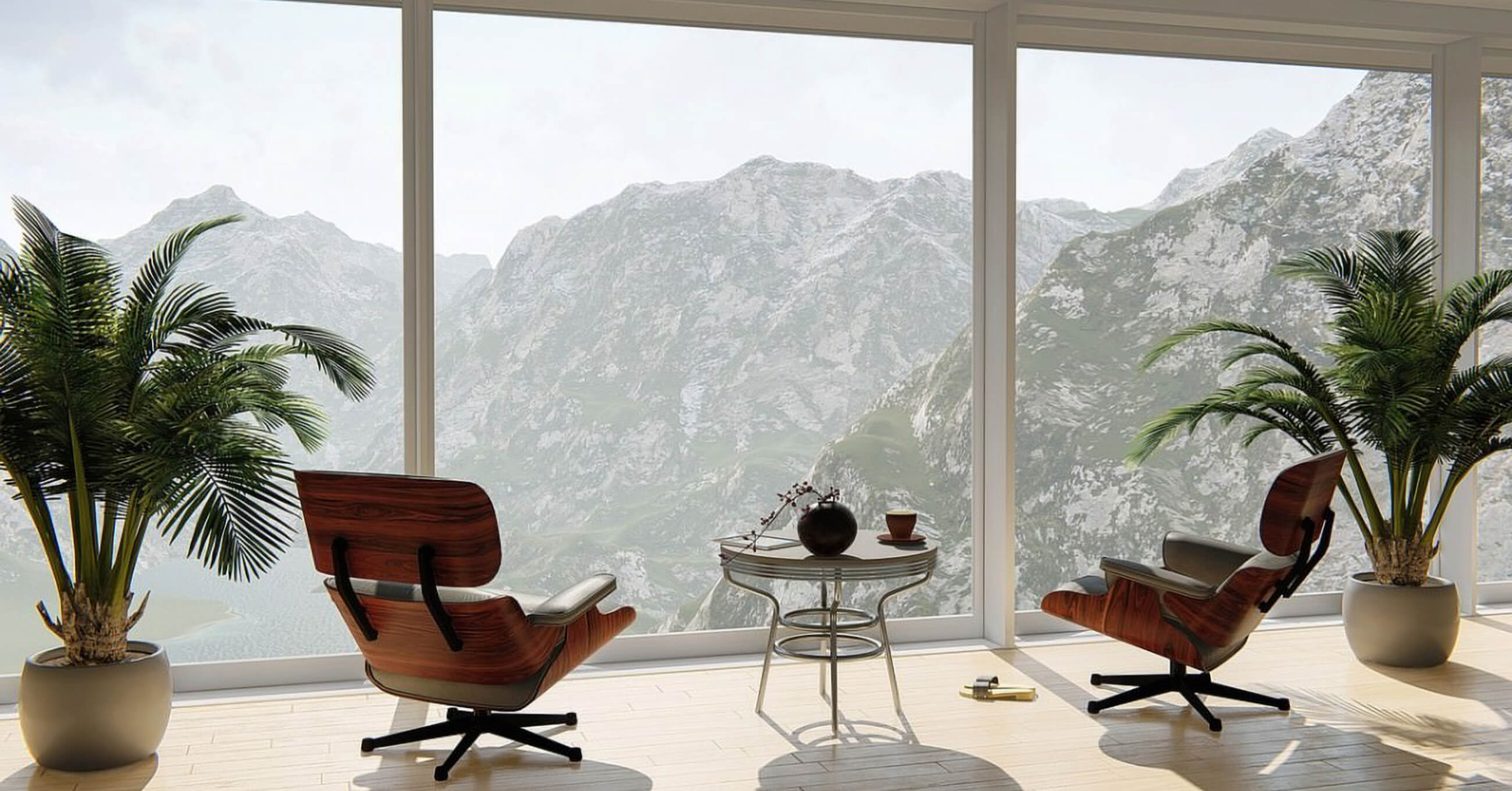 There's something about old houses. Often, they are a symbol of homeliness, making us feel right at home as soon as we enter. Old houses are a treasury of wonderful items and inspire aficionados of tradition through charming retro elements. If you own an old home, though, you probably know that decades of use will result in wear and tear. As a result, an old house can quickly appear untidy and messy.
The good news is that the appearance of your house can efficiently be improved with minor jobs. You can modernize your home's exterior as well as interior without spending a fortune. With a dash of creativity and some elbow grease, you can tackle the home modernization project by yourself!
Want to know how? We have written up a couple of tips that will help you on your way to a more modern home. Remodelling has never been easier!
1. IT'S ALL IN THE COLOURS – RENOVATION 101
It might not be the fastest method, but it guarantees the most drastic results. A fresh coat of paint on the walls and furniture will breathe new life into your home and drastically change the appearance of every room. Painting requires a minimal financial input. All you need is paint and a handful of elbow grease. For a more drastic modernization, experts recommend painting the kitchen furniture and walls. With a fresh coat of paint, old and worn kitchen furniture will become usable for another decade. The visual impact is excellent and downright exhilarating. By selecting contrasting shades, the freshly painted furniture will appear almost new.
You can also modernize your home by painting the walls. Though you needn't paint the whole room – you can achieve the desired results by painting merely a single wall. When selecting the appropriate shade of paint, take plenty of time and consider its practicality as well as emotional value.
Practicality: If you live in a dark apartment with little natural light, avoid using darker shades of paint. Also, make certain that the paint matches the furniture.
Emotional value: Colours invoke an emotional response and influence our mental health. For example, a soft green colour will have a calming effect while bright red or orange shades might actually lead to stress and anxiety.
2. DON'T FORGET ABOUT WINDOWS AND DOORS
Doors and windows make a lasting first impression. Do you want them to give the appearance of a well-preserved home? Then you shouldn't delay renovating your windows and doors. Alongside their aesthetic value, new doors and windows will also help curb heating costs, resulting in a quick return on your investment. Without a doubt, investing in new windows will completely alter your home's appearance both outside and inside.
Opt for large, elegant windows that will let in plenty of natural light. If you want the maximum amount of sunlight in your home, then floor to ceiling windows might be perfect solution. They're modern, practical and fit well into various house styles.
A more modern exterior will often require investing into a new door. We recommend selecting a simple and minimalistic door.
IT'S ALL IN THE DETAILS
You've modernized your old home with a fresh coat of paint, a contemporary front door and renovated windows. So what's left? Often, it's the little things that make a home renovation truly successful. The details will make quite an impact. What's even better is that they don't require spending a ton of cash. Pay particular attention to the following:
Modernize the handles and lighting
Add some greenery for a more natural feel
Take care of even the most concealed corners of your home
Make rooms appear bigger by removing any exaggerated decorations
Don't forget about curtains and carpets to instantly brighten up your home
Introduce more light into your home – modern homes let in plenty of natural light
Lasting first impression – a breath-taking exterior
The exterior of your house is made up of more than just windows and doors. With small changes, the architecture can be completely overhauled. If there is sufficient room, a well-tended flower garden will breathe new life into your old home. Old houses are often enclosed in concrete, so it's high time to rejuvenate the surroundings. You can easily remedy the problem by simply adding tiles, constructing a pathway leading to the entry door or by adding large plants. A modern exterior also incorporates LED lighting, guiding you and your visitors all the way to the entrance. If you want to take a step further, you can decide to fit your door with smart solutions, e.g. hand-less opening.
Tips for a successful old house renovation
When renovating old houses, attempting to achieve a homogeneous appearance is crucial. Due to decades of use, old houses can often be filled with furniture and equipment from different periods and styles. While we don't recommend you get rid of all of the furniture overnight, you should look to achieve a consistent appearance. Strive for cohesive colour combinations that bring the interior together.
Here, we want to once again remind you of what's the most important – modern design is always simple and minimalistic. Clean and elegant lines separate modern architecture from a more retro style. During a house renovation, use simple accessories to make sure that the new elements complement any existing furniture.