Warm wood or cool aluminium – how will you furnish your home?
When furnishing your house or your apartment, numerous materials are made available to you, with the most popular being wood and aluminium which each have their own convincing qualities.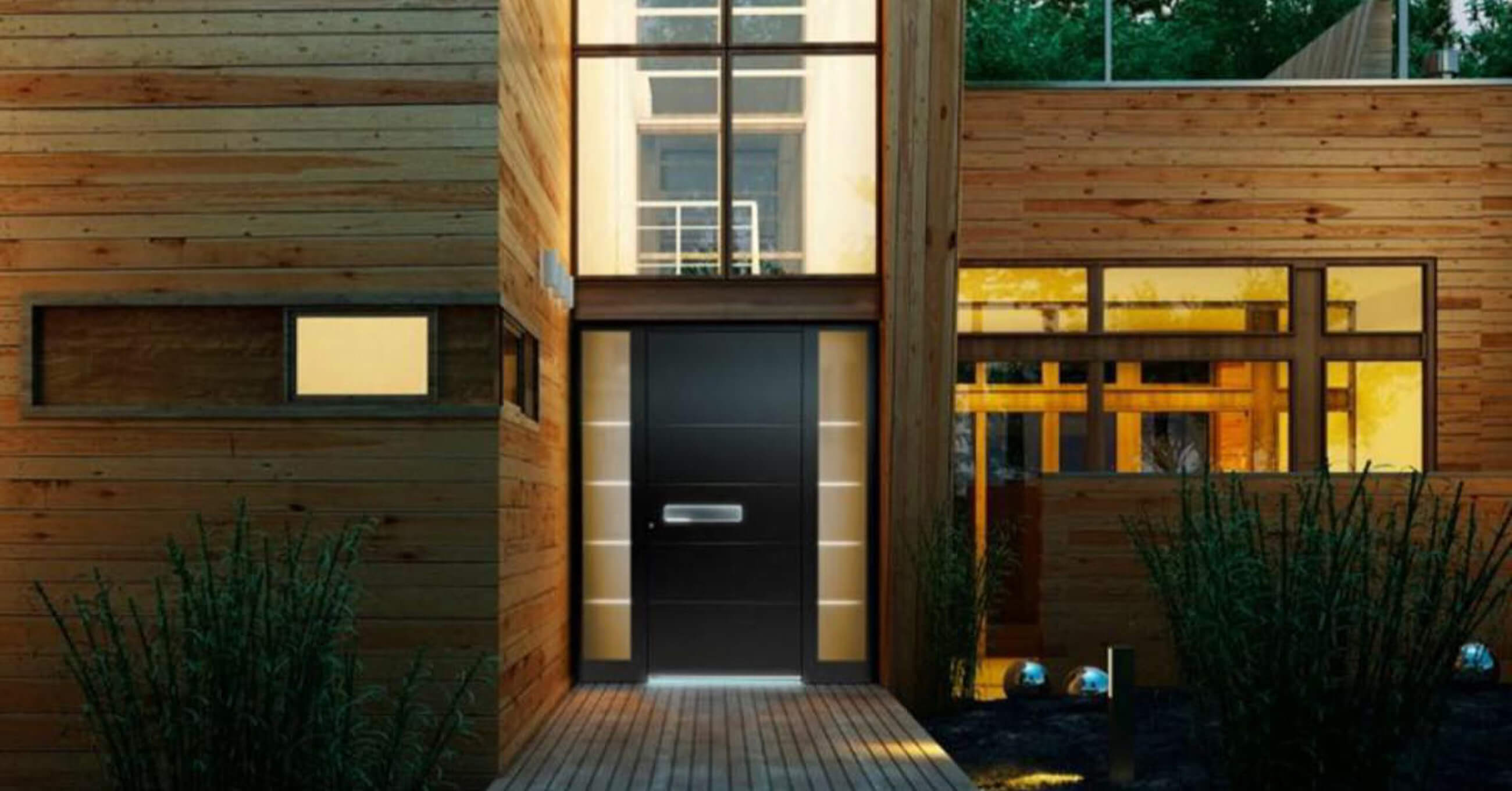 When it comes to planning your home, the sky is the limit nowadays. Using a combination of traditional and modern materials, architects create masterpieces to suit all tastes. What do you like? Will you furnish your home using wood or aluminium? Each of them is both beautiful and functional in its own way: these two materials can, namely, be used for a myriad of other purposes and not only for entry doors.
Aluminium
Usually used in commercial construction, aluminium is becoming an increasingly popular material in these past decades when it comes to building family homes and multi-apartment buildings. Its value, however, is not purely aesthetic: due to its construction characteristics, the material can be used in various ways.
Even though aluminium is a soft material, it can also be extremely robust and endurable. With proper processing, it can make for really hard windows or entry doors that can survive through numerous weather and time-related challenges with very little maintenance. Even the sun and its UV-rays cannot hurt aluminium. Alu-profiles don't twist, don't corrode, and don't fade. Even cleaning it is extremely simple: just wipe it with a cloth and spend the rest of your time doing more important things.
The most impressive architectural achievements exist thanks to the possibilities enabled by aluminium. You can opt for any form or size of entry doors, interior doors, and windows, and they will all be possible to make. There are practically no restrictions. Aluminium is a great material for sliding doors, smart walls, window and door frames, conservatories and, of course, entry doors.
But that's not all. Aluminium is also a material you can paint in every imaginable colour. Forget about the usual, dull metallic hues. Now, you can express your style using any of the colours from a wide array of hues. Bright yellow? Of course. Lawn green? Why not! An aluminium base can even be used to imitate wood colours and patterns. Just imagine how great your new entry doors can look!
In addition to all of the above, we mustn't forget to add that this material is also energy-efficient. It will look fantastic in your house or apartment while decreasing your costs. Once you get tired of your doors or windows, you can recycle them. Since aluminium can seamlessly transform into new products, you will contribute a great deal to the preservation of the environment.
Wood
Wood is a traditional construction element used all over the world. And modern treatment methods simply bring out the best in it. In addition to high-end aesthetics, it also guarantees interesting decorating possibilities, warmth, and familiarity. These feelings will wash over you as you stand at the entry doors and will continue all the way through your house or apartment.
Natural materials, such as wood, are always an indicator of good taste since they are durable, ecological and, last but not least, also beautiful. Wood is particularly popular with people who like the Scandinavian way of life, and with those who swear by home-made or rustic decorations. It's no wonder: this is an extremely beautiful material with a comfortable texture that can nowadays be shaped even more freely than in the past.
When it comes to wood, we first think of it for floor coverings, staircases, interior doors, kitchen cabinets, or dining tables. Indeed, it is pretty hard to imagine a piece of furniture that wouldn't look great made of wood. Actually, wood can be adapted to any style: whether you want a minimalist house or a mountain chalet, wood is the right choice for you. It looks great in combination with stone, metal, or glass, regardless of whether you wish to use it for entry doors, kitchen counters, or bookcase shelves.
You can dare to go bold when it comes to picking out the wood to use for the interior. Combining different wood colours and finishes creates a certain depth and a special retro feeling in the room, which is currently a very popular feature once again, together with recycled parquet floors, doors, and furniture. Use the pieces you already have, and combine them with something new.
When it comes to wood, the choice of colours is usually limited since most of the customers swear on a more natural look. If you are willing to invest some time into woodcare, you will be rewarded with its extraordinary beauty, warmth, and softness. On top of that, wood is also a great heat and sound insulator that will bring warmth and safety into your home.
Regardless of whether you would like a minimalist home with modern steel or glass accessories, a warm home with wooden details, or a log cabin – the choice is yours, since the appearance of the home reflects the person living in it. Every home, however, deserves perfect entry doors. Wood or aluminium, Pirnar has what you need – entrance doors that will represent the crown jewel of your home.