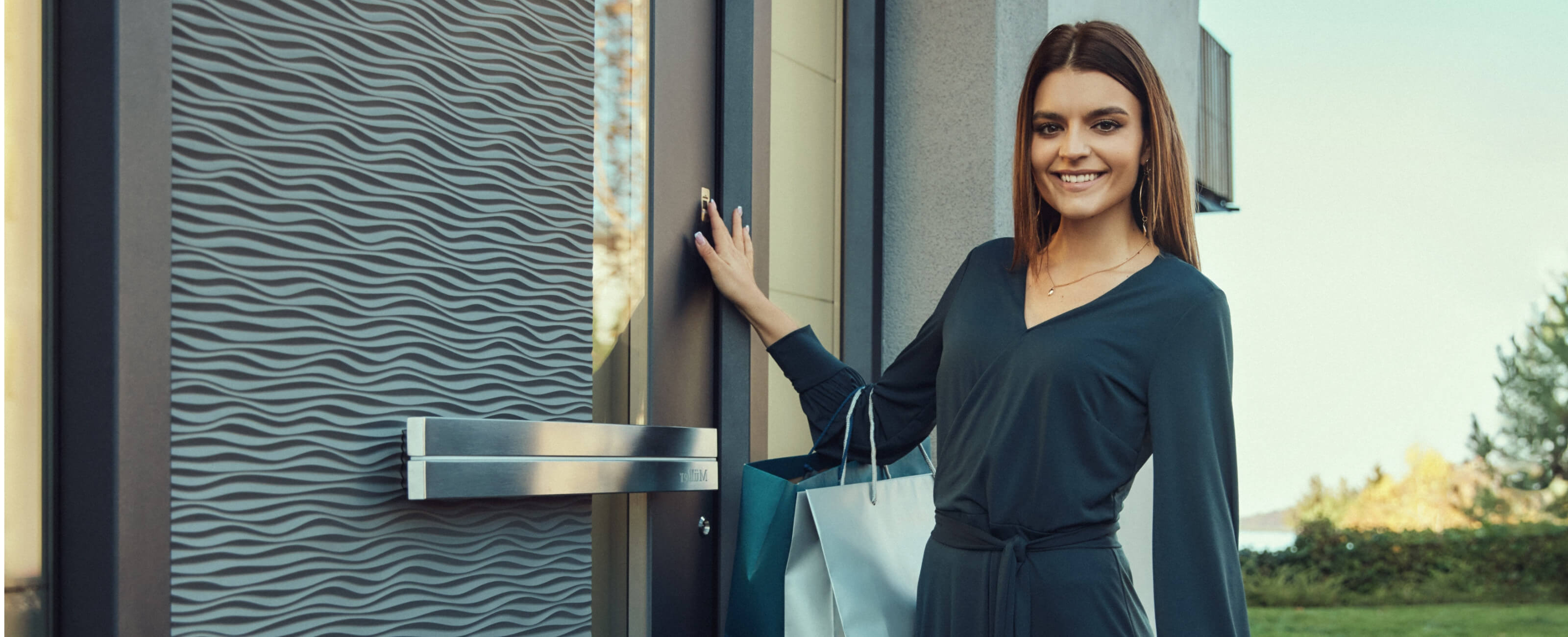 HIGH-TECH IN EVERY ASPECT
Keyless front door locks
Many of us have found ourselves in a situation, where we have lost our keys or locked ourselves out of the house. Rummaging through your bags or having to wait for a locksmith is now a thing of the past! At Pirnar, we have designed unique smart locks that make your house keys redundant and allow you to enjoy your smart home to its fullest extent.
Keyless door locks – the future for front doors
Fingerprint readers and face recognition techniques have now become an everyday occurrence. We unlock laptops, phones and even cars with the touch of our hand. It is only fitting, that we use these advanced smart lock systems on your Pirnar entry door. This is why we offer the most comfortable and safest locks for your door.
Our innovative smart locks are programmed to only open for you and your family, making them the safest choice for your smart home.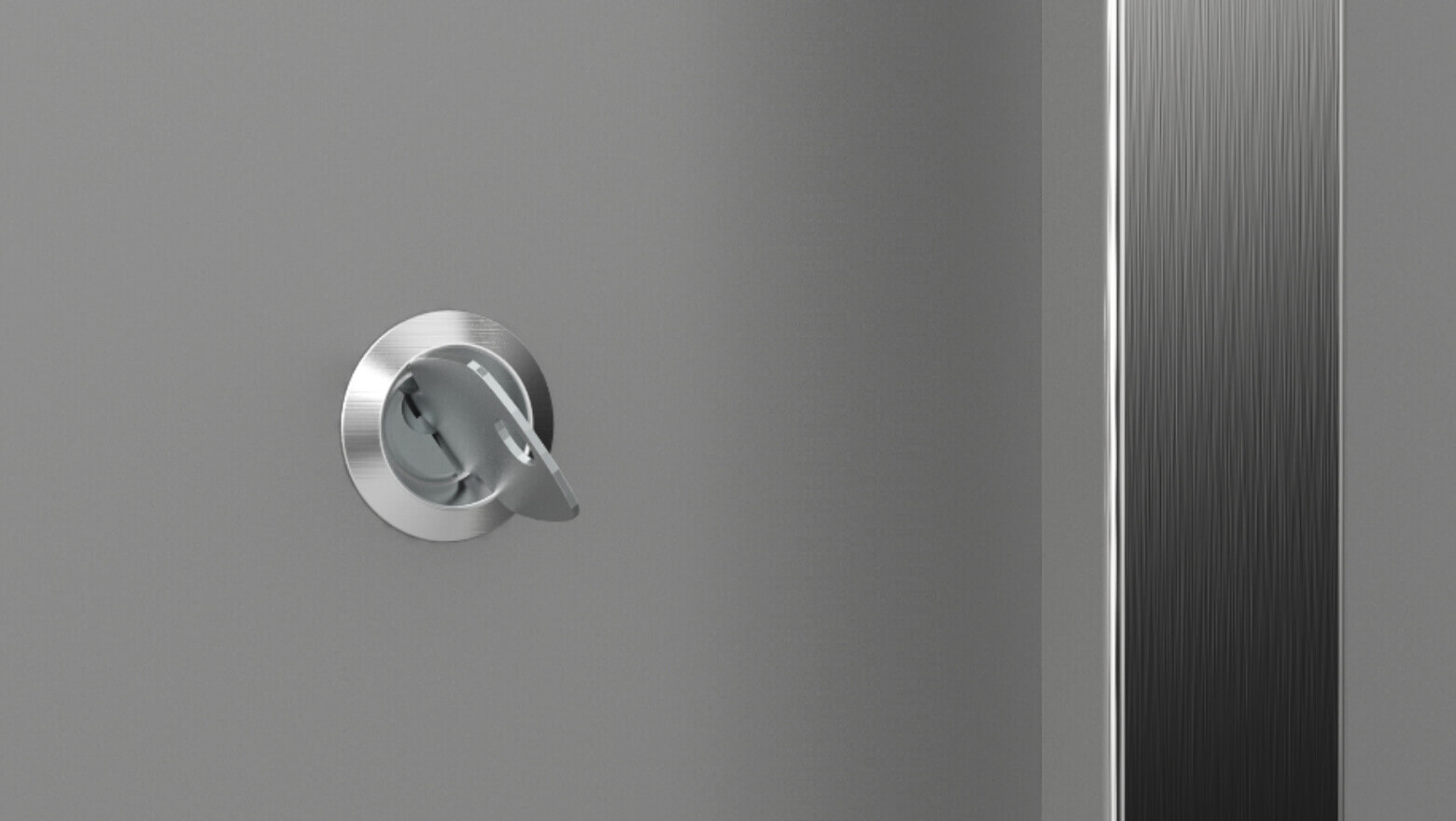 How do keyless front door locks work?
In order to appeal to the needs and expectations of all of our customers, we offer a wide selection of different keyless front door locks. If desired, you can connect your door to your phone, thereby monitoring who enters and exits the home from wherever you are.
Smart locks
Smart locks work with electronic access control systems. Your entry door is wired to unique codes or patterns and will only open when provided with these particularities. This means that you can easily unlock the deadbolts inside your door with your fingerprint, your face or a PIN code.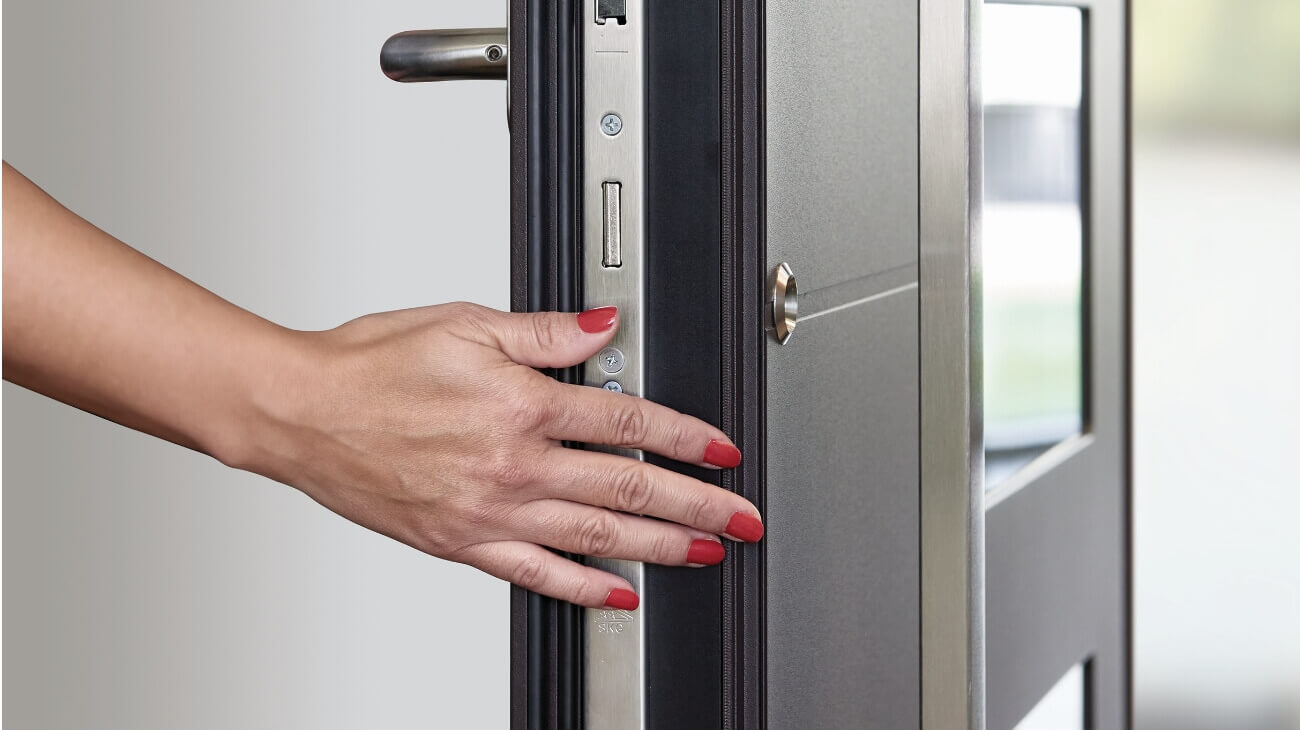 Electronic locks
Some of our smart lock systems include:
keypad
fingerprint sensor
Bluetooth
touchscreen
face recognition
By using our electronic locks, your entry door can be easily connected to your smart home system, making it even easier for you to enter your house. Via voice recognition, you can also ask your Google Assistant or any other smart home system to open the door for you. Look through all availlable options via our configurator to find a smart lock that is the most appealing to you.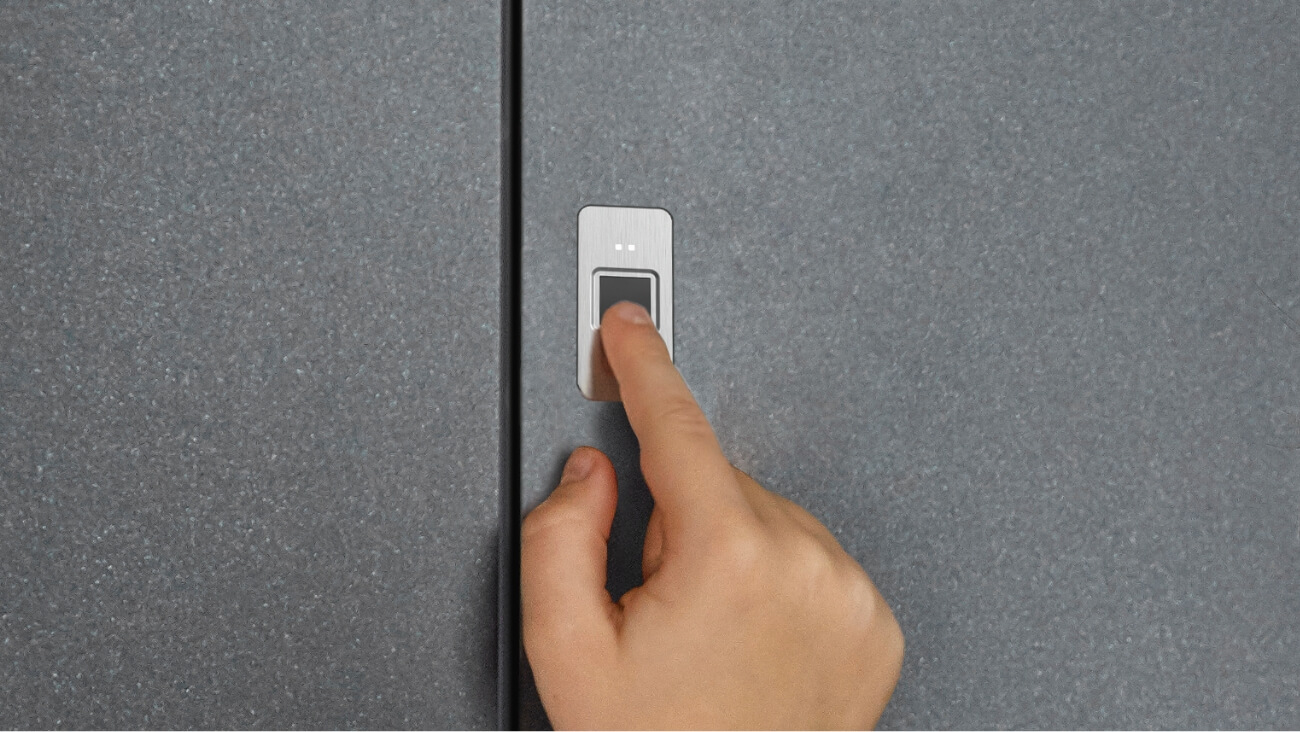 Pirnar OneTouch – For the chosen few
One of our flagships at Pirnar is our Pirnar OneTouch technology. This award-winning door handle only provides access to people who are allowed to enter. By using a fingerprint sensor, the lock deploys a handle that is neatly recessed into the smooth surface of the door. Once you close it behind you, the handle retracts back into the door leaf, making it impossible for burglars to manipulate it.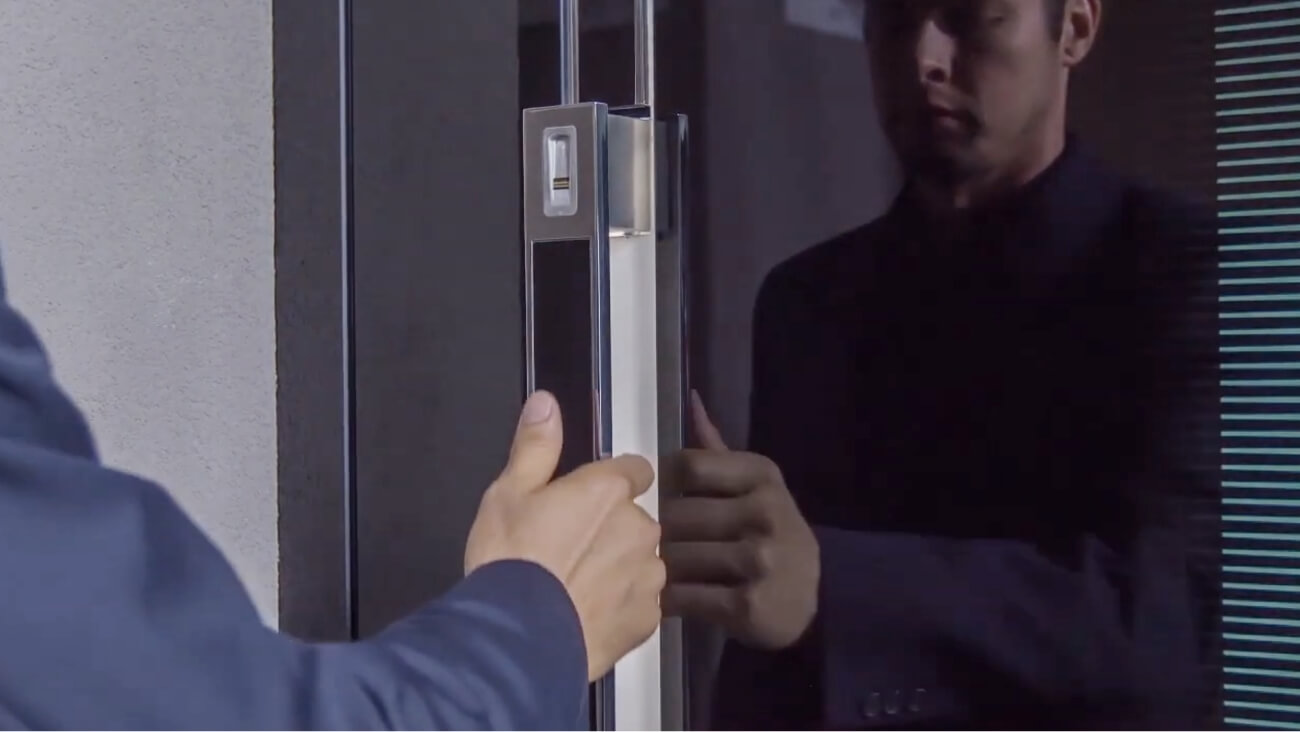 Pirnar Theatrica: Always at your service
Smart entrance walls are no longer limited to appearing in science fiction movies. We wanted to achieve our vision of a contactless and fully automatic entry that replaces the classic door. Pirnar Theatrica is a unique, award-winning entrance wall that opens effortlessly once you approach it – without a touch. A glance at your door is enough, as our innovative smart door lock works with face recognition. It also remembers the faces of your guests and informs you about people standing outside your door.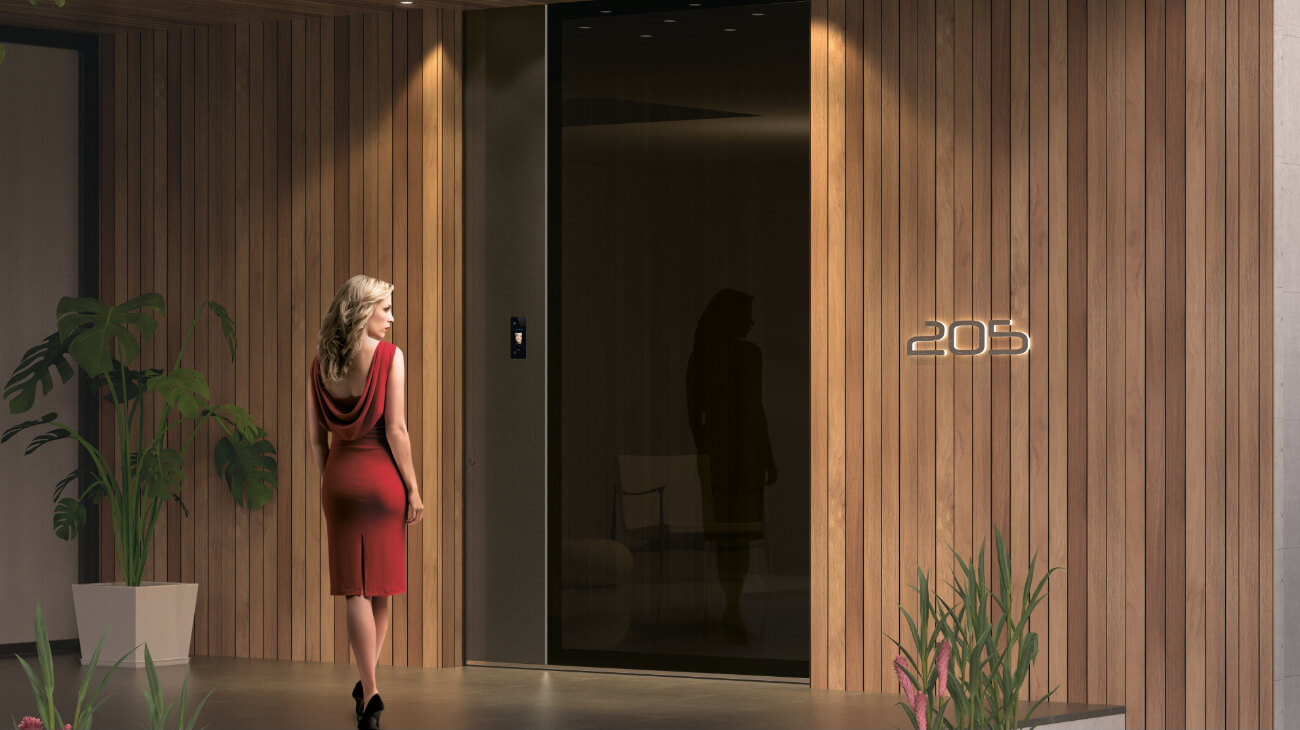 DESIGN YOUR FRONT DOOR
Safety of keyless front door locks
As with any new technology, many people are wary because they fear problems with the installation and unprecedented issues with the technology of smart locks. We want to take these fears away from you by addressing those concerns.
Can keyless door locks be hacked?
Unfortunately, the simple answer is yes. As smart locks are usually connected to your Wi-Fi, it is not impossible for hackers to unlock doors unauthorized. However, our Pirnar doors are equipped with the most secure technology available. This means that our systems are virtually inaccessible without permission.
A hacker would need access to your wifi network to gain control of your lock. You can avoid this issue by creating a strong password for your wifi and changing it regularly. Many of our keyless front doors locks also use a very complex Bluetooth authentication technology, making it impossible for hackers to gain access to your lock quickly.
What happens in case of a power outage?
With any electronic device, electricity is needed in order for it to unlock the deadbolts effortlessly. Keyless locks work in large parts with smart home technology and require electricity to open and close as required. However, in case of physical harm or electricity loss, these locks are unable to respond to Bluetooth signals, codes or keypads. This is why we recommend keeping a spare key at a friend's or neighbour's house in case of a power outage.
Can smart locks be physically manipulated?
With our innovative technologies, such as Pirnar OneTouch or Pirnar Theatrica, there is no surface for attack. Unlike classic locks, our smart locks do not have any overt locking systems, meaning that it is impossible for burglars to drill these locks open.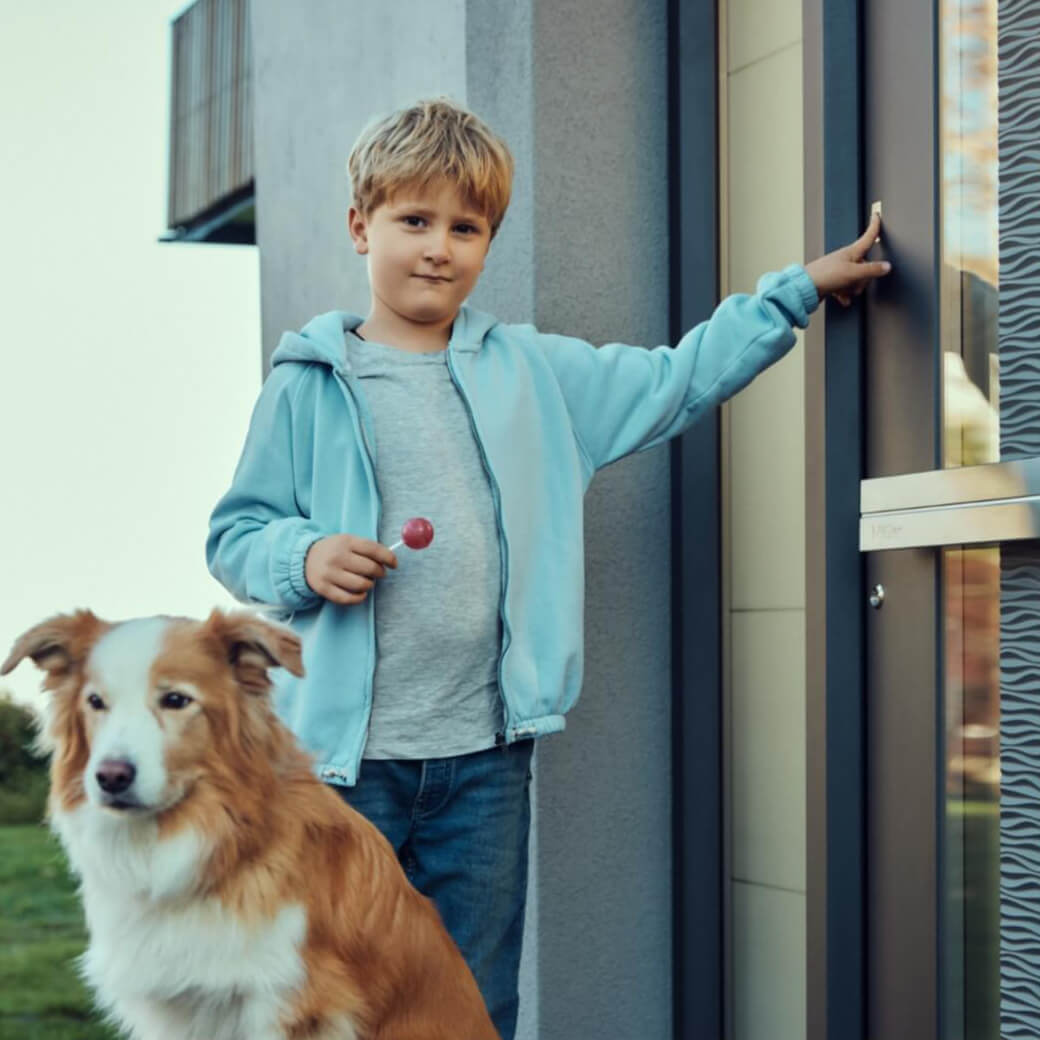 Tips for choosing the perfect keyless front door
Multi-point locking systems

Our smart door locks offer multi-point locking systems made with highly secure deadbolts, thereby creating a safe space for you and your family. These smart locking systems can prevent unauthorized access especially reliably because they require a code, a Bluetooth connection or the use of a PIN code via touchscreen to unlock the durable deadbolts inside the door.

Our smart door locks are combined with highly secure deadbolts to ensure utmost security at all times. This makes keyless front door locks very resistant to physical manipulation.

These locks come in different varieties which allows you to choose a smart lock that works best for you and your family. Electronic access control is also much safer than a regular lock. If an unauthorized person were to steal your key they could easily enter your property without altering alarm systems.

DESIGN YOUR FRONT DOOR

Keyless front door locks – the right fit for you?

Our smart locks come in a large variety of styles and technologies. Whether you decide on a keypad, on Bluetooth or opt for access via face recognition – we want to help you find the perfect smart lock that works for you and your property.

Our smart locks and their deadbolts make your life much easier and safer, while significantly raising the value of your property. Do not hesitate to reach out if you have any concerns regarding the installation of a keyless front door lock. At Pirnar, we are here to help you along the way!