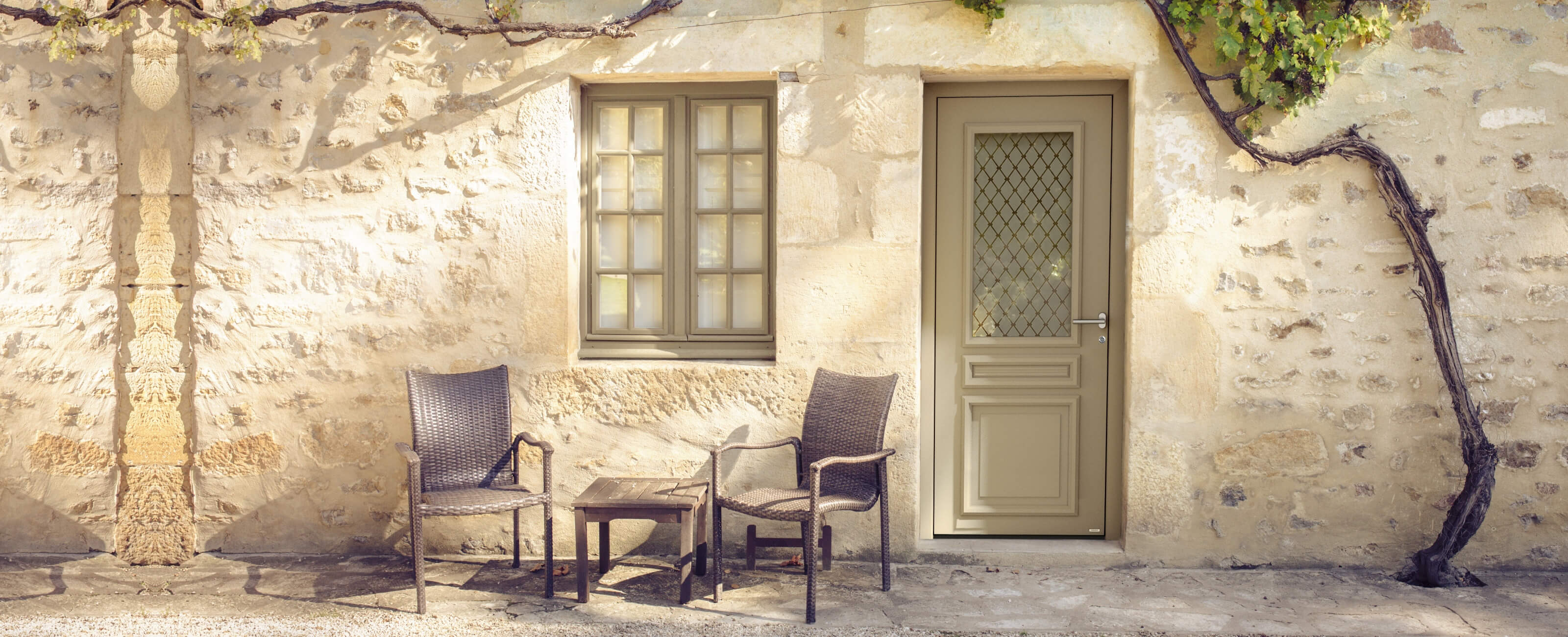 HANDCRAFTED BY PIRNAR
Your stained glass front door
Glazed entrance doors are very popular. They allow natural light into your home while lighting up your entryway and open space. Stained glass front doors add visual highlights as they provide a unique look and thereby add to your property´s curb appeal. Design your stained glass door in our configurator at Pirnar.co.uk.
What is stained glass?
Stained glass has its origins in antiquity, but new technologies have drastically improved this craft. Simply put, stained glass deviates from transparent glass because it has a specific way of being processed. Whereas early glass art included thinly sliced alabaster, modern stained glass is usually made with chemically coloured glass and various finishes.
Stained glass is most often associated with cathedrals and churches. Ornate and imposing stained glass panels grace gothic rose windows, while their motifs tell stories of times past. Yet, stained glass is also often used today and has been ever since glazing technologies improved during the Victorian Era.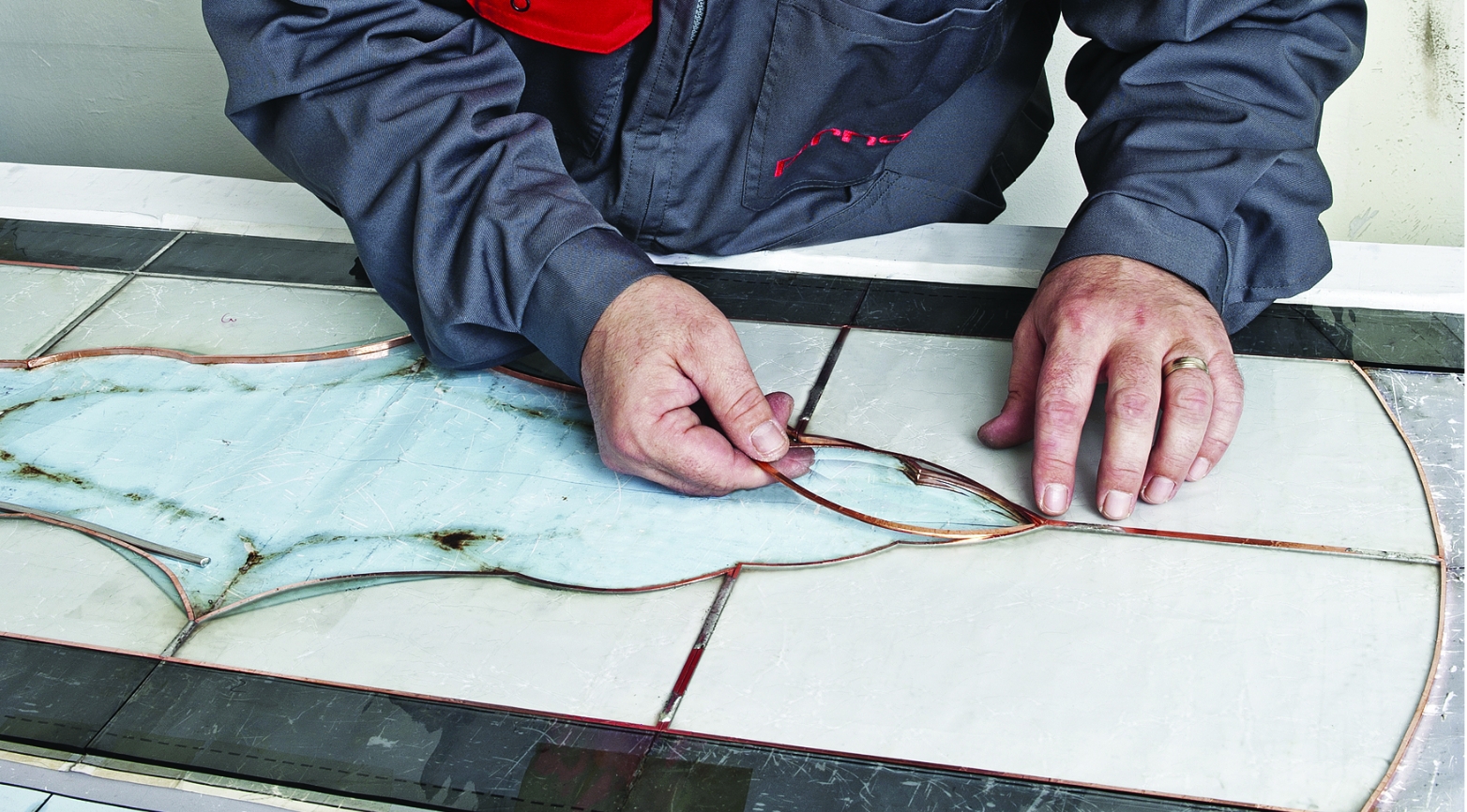 Stained glass doors
symbolised prosperity
This is why late Victorian and especially Edwardian front doors and windows are often decorated with intricate patterns, mosaic glass and traditional floral or medieval motifs. Stained glass doors symbolised wealth and prosperity, which turned the pragmatic front door into a significant part of a house exterior.
What glazing options are there?
At Pirnar, we offer various stained glass options and styles for your bespoke door panel. These range from semi-transparent panels to coloured varieties and allow you to create a door that meets your particular expectations.
Various white stained glass varieties
Pirnar offers various glass styles that you can choose for your bespoke front door. Depending on the desired opacity, you can decide on various white stained glass varieties, some of which include:
Satinato White
Marmo White
Uadi White
Space Clear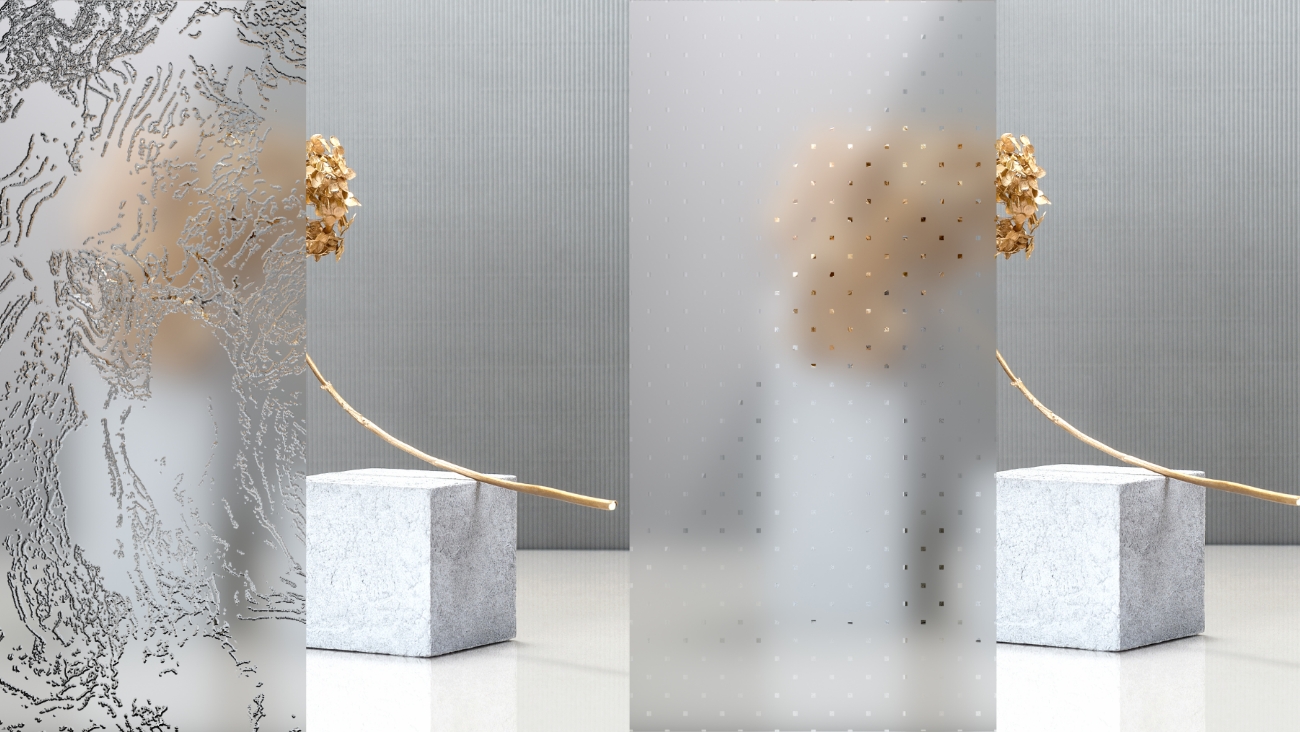 The tradition of stained glass
In the configurator, you can see all options, ranging from sleek, sandblasted finishes to rough and uneven surfaces. Because we cherish the tradition of stained glass, we have many different colours that you can choose from. Our talented employees can create intricate stained glass patterns and motifs for your door panel.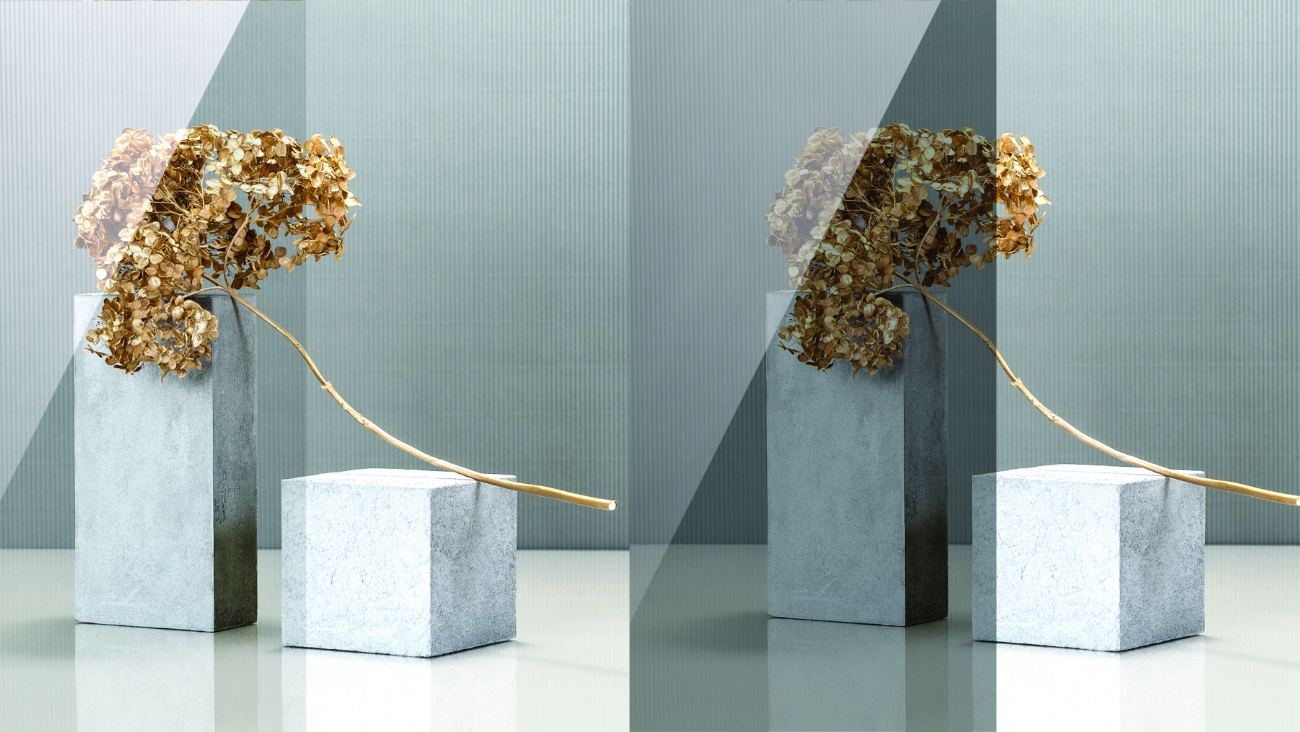 Luxurious look
To make your door look even more luxurious, we also offer metallic coloured glass. This particular glass is opaque, thereby giving the impression of being made from solid material while keeping in line with the sleek and smooth surface of regular glazed panels. We provide different varieties such as:
Night Sky
Night Storm
African Mystery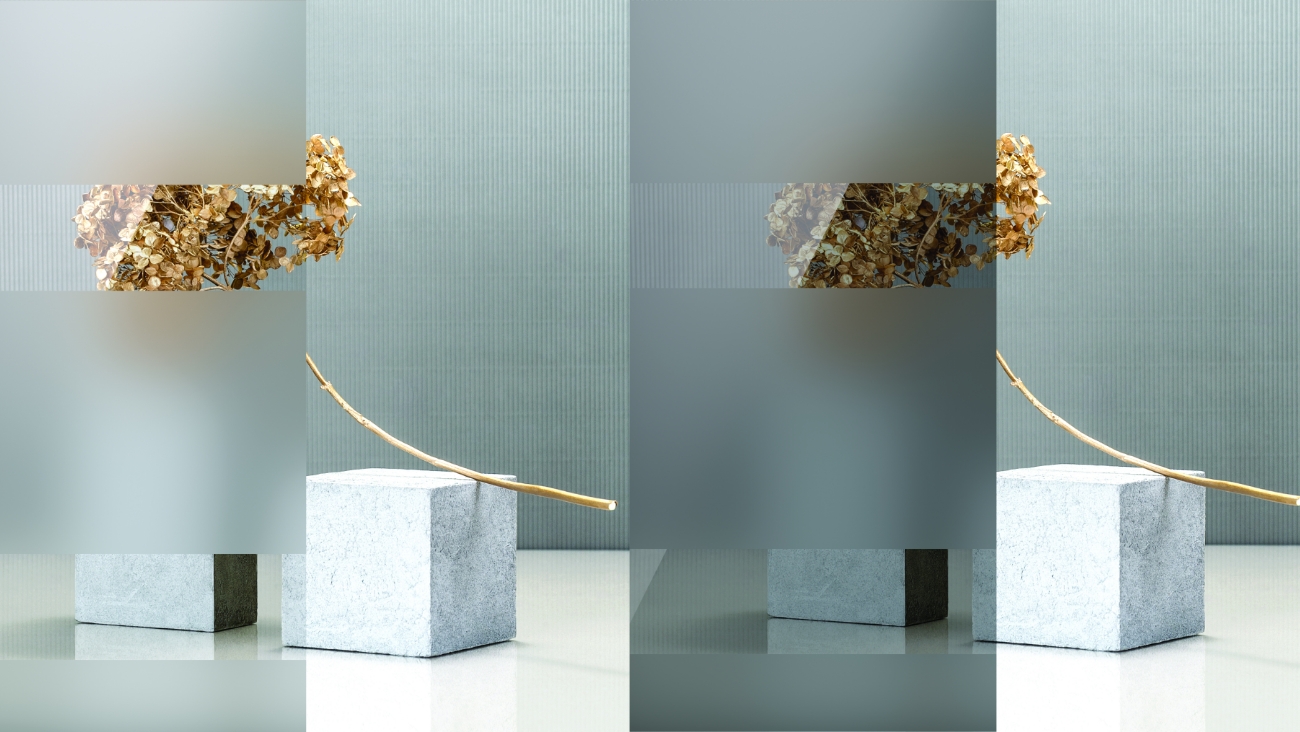 Unique stained glass panels
While Night Sky is a monochrome black, Night Storm and African Mystery have a subtle striped pattern in black and white and black and copper, respectively. These glass options can be ordered with a glossy or a matte finish. Head over to our configurator and let these unique stained glass panels speak for themselves.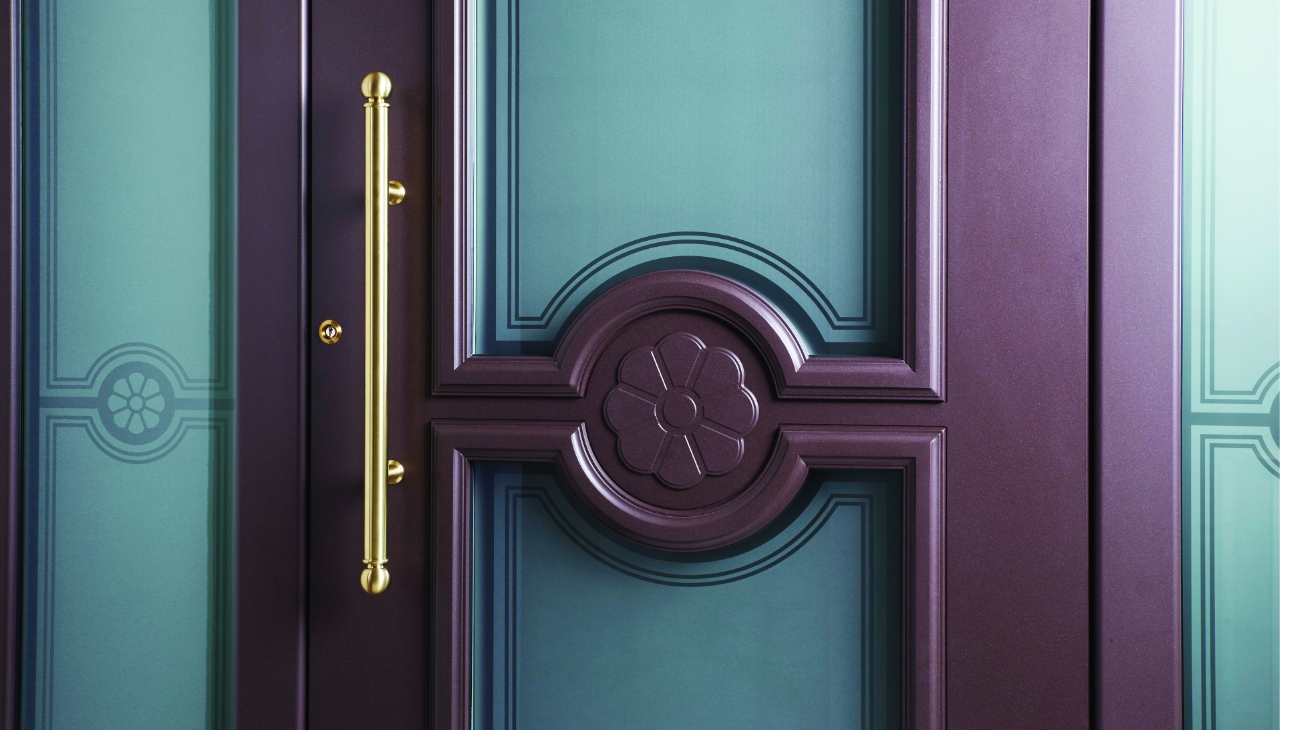 DESIGN YOUR FRONT DOOR
Why you should choose a stained glass front door
One of the most significant advantages of a stained glass panel for your door is certainly its transparency. Unlike hardwood or solid composite doors, they can be used to lighten up dark entryways.
Windows with stained glass create beautiful reflections
Depending on your preferred style and finish, stained glass front doors and windows can create beautiful reflections when touched by sunlight. Traditional Victorian and Edwardian front doors are well-known for their play of lights when hit by the sun. Traditional doors usually have colourful glass panels that emphasise the craftsmanship that went into creating these stained glass doors.
Stained glass front doors can protect your privacy – by distorting the image visible through the glass panels.
There is an abundance of different glazing styles to choose from, many of which restrict others from looking inside your property. At Pirnar, we want to help you create your bespoke stained glass door, which is why we barely have limitations when it comes to creating it.
Top-quality craftsmanship allows us to produce stained glass elements at our very own on-site glazier´s workshop – to realise your dream glass front door.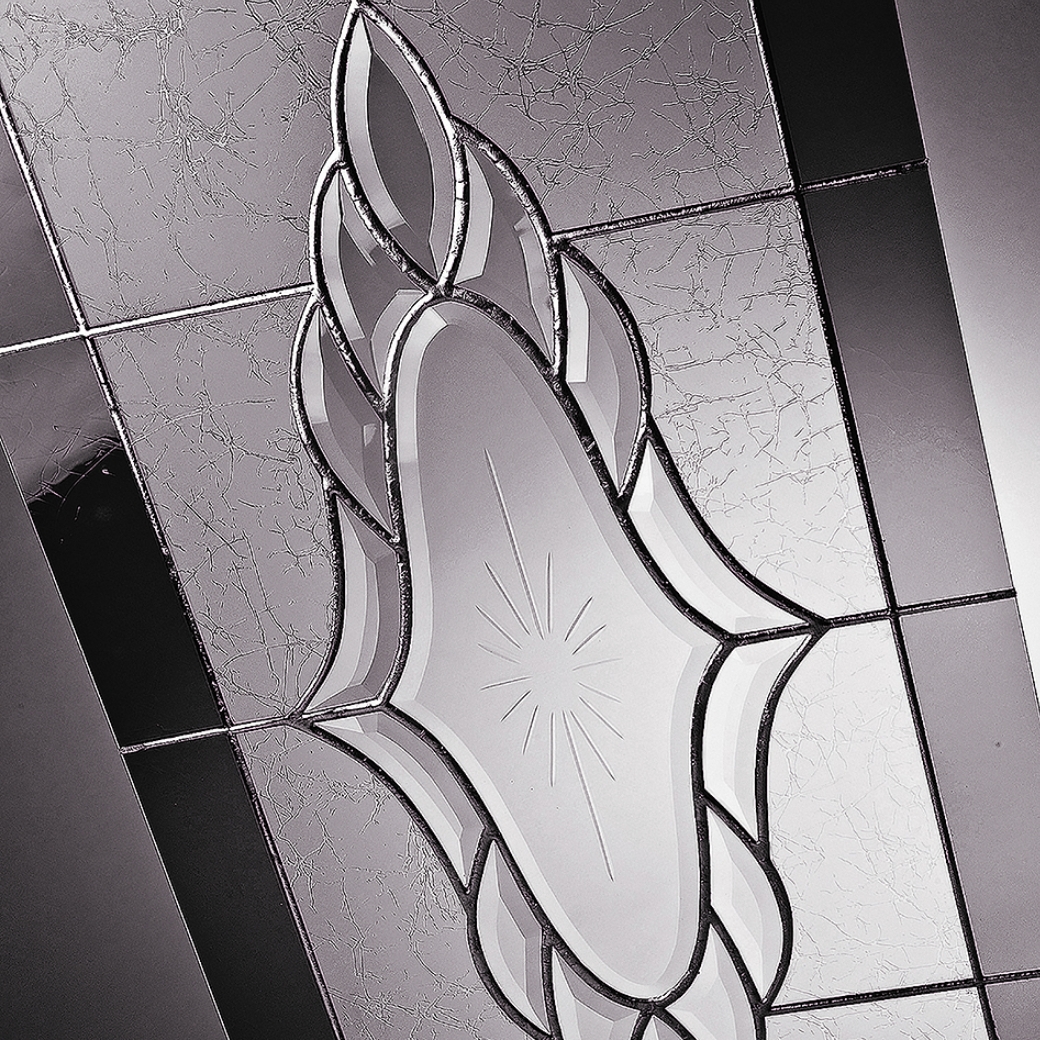 Adding a personal touch
to your stained glass
front door
A front door reflects the homeowners´ personalities. We want to help you create the stained glass front door that you've always wanted. You can add a motif to your stained glass panel through our configurator, such as a colourful flower or various symmetrical patterns. Mix different materials and glass styles to make your door a real eye-catcher!