MADE BY PIRNAR
Quality front doors
Secure, robust, stylish – a Pirnar quality front door has everything you could wish for your home entrance. As it mirrors your sense of design, it should perfectly match your demands for a dream door. Our expert team takes everything you wish for in an exterior door, entangles it to match our motto, "Amazing. Audacious. Adamant.", and brings your new front door to life.
Enter in style with a high-quality Pirnar front door
Your front door is the first impression for your visitors. It gives a first taste of what´s to come after the entrance area – kind of like a design and style aperitif. As such, it should reflect your preferences and demands to the fullest. Whether it is an understated, cool, and modern look you aim for or a more traditional wooden design, Pirnar is the ideal partner for your front door. We´ve been building top-quality front doors for entrances around the world for years, with each door aiming for perfection in every aspect: security, longevity, insulating properties, design, and looks.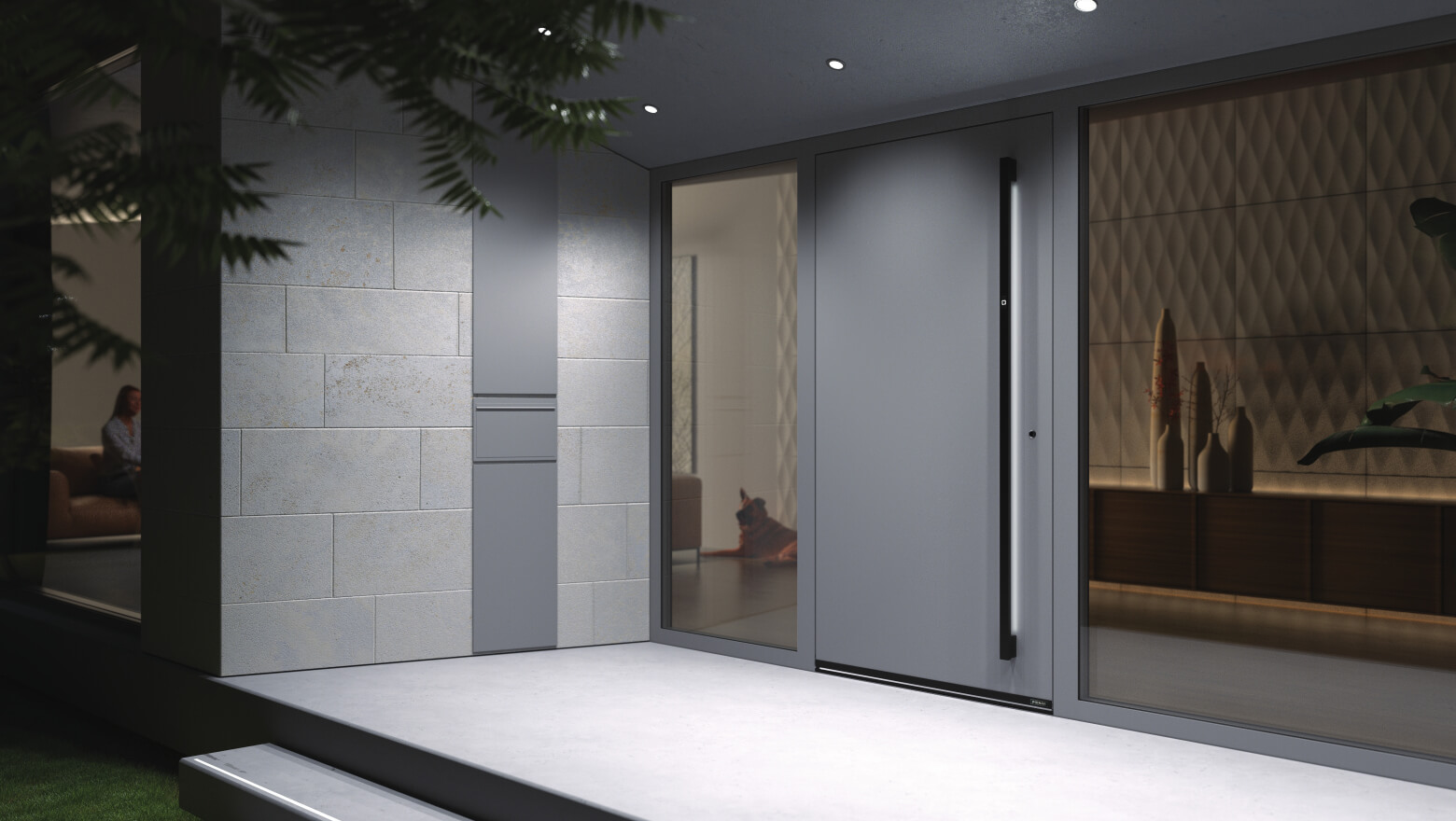 Create a unique design experience
Whatever base material you choose, Pirnar front doors are always durable, stylish and low-maintenance. Use our configurator on Pirnar.co.uk to create a perfectly fitting door for your home entrance: Enter and exit every time with a smile on your face.
Abundance of styles and designs
Your entry door should ideally reflect your sense of style and match your home design. After all, you and your family are the ones who have to enter and exit through it the most – a door that doesn´t meet your demands isn´t an option. That´s why we have an abundance of styles and designs on Pirnar.co.uk for you to pick from. Check our styles and designs: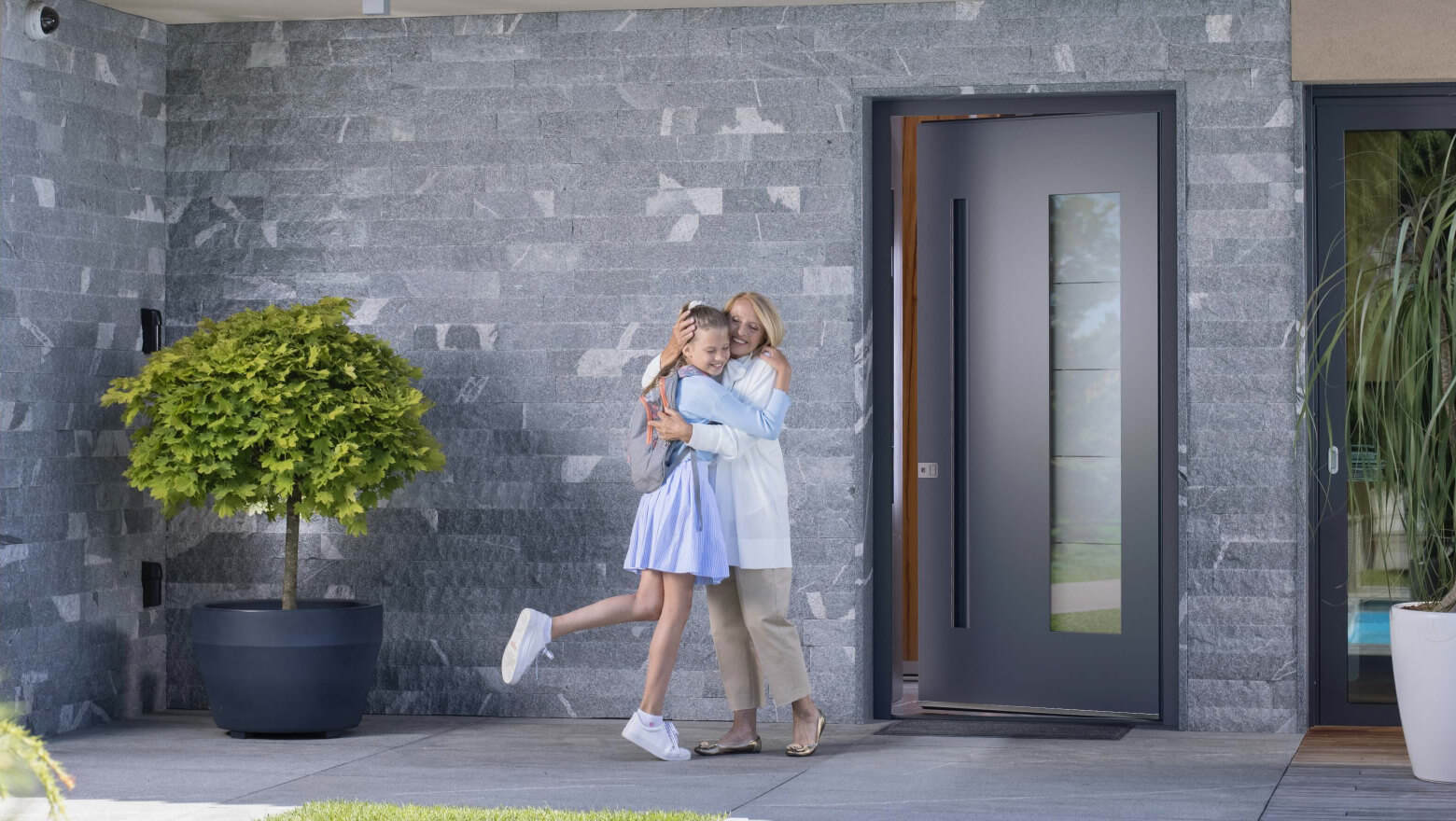 Numerous design choices
Do you want a grandiose bifold door with glass elements on the side and a transom window? Design it exactly like that in our comprehensive configurator. A simpler, more understated look is what you aim for? Pick a door with an aluminium exterior in a colour from a matt range. Impress your visitors with a grand effect? Unglazed sidelights and an unglazed top panel above the door make it appear impressively massive.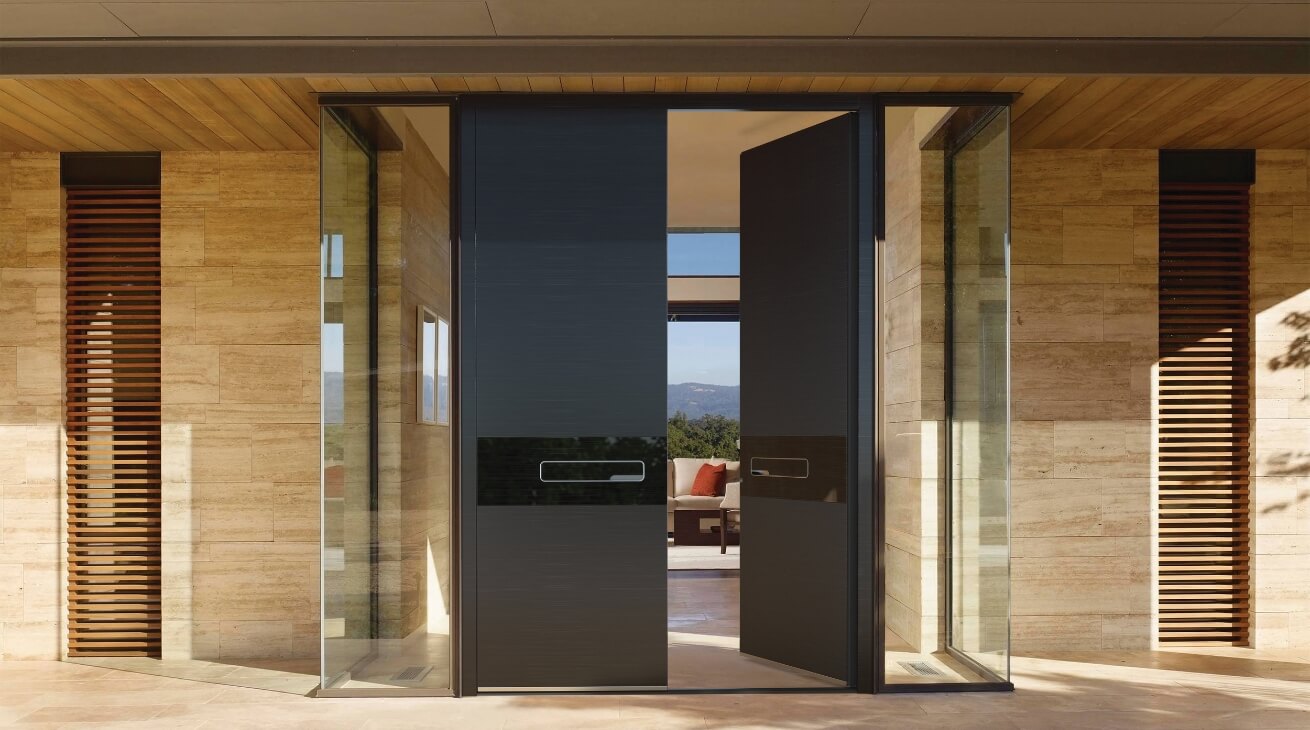 Glass accessories for your front door
Sidelights, a transom window, and glass elements inserted in your entry door are perfect for letting natural light inside your home. Security glass – specially glazed for shatter protection – improves home security in those elements. Milk glass is an excellent option if you want to protect your home and family from onlookers.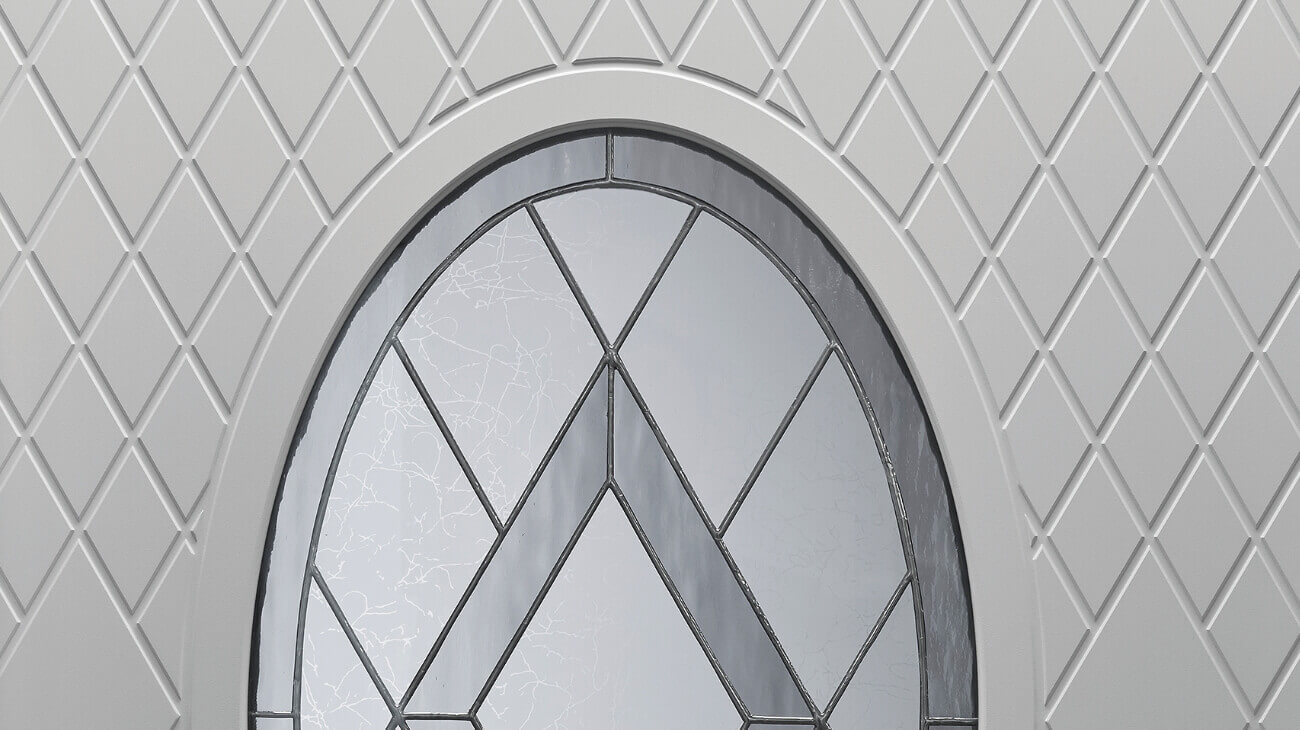 Colour and material selection for your front door
Sidenote: The colour you wish for your door isn´t a factor when picking one of our three material options. Whether you prefer a composite, aluminium or a wooden door, we can manufacture your choice in the colour of your liking. Aluminium front doors get powder-coated, and timber doors varnished as you wish.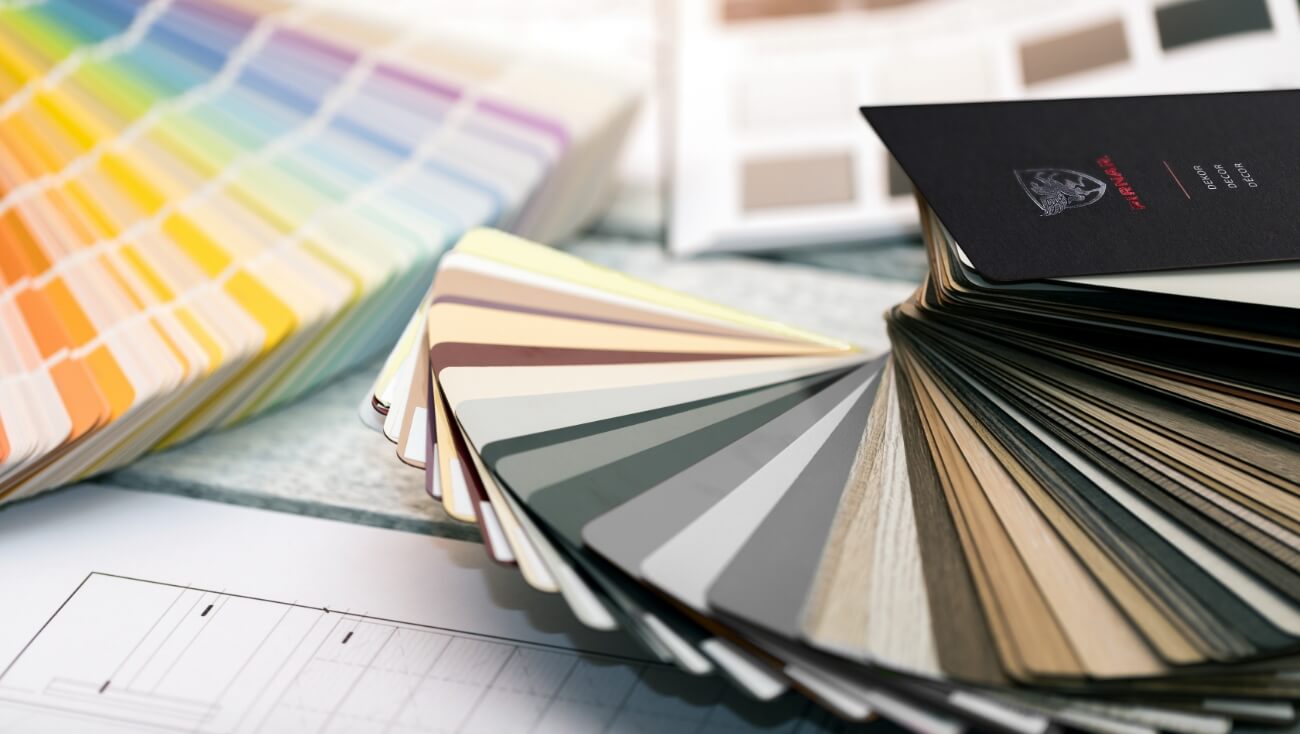 DESIGN YOUR FRONT DOOR
Robust materials are the baseline
We believe that a solid material core is the foundation for any amazing front door. That´s why we´ve decided to only use wood, aluminium, and mixture of the two materials for all our high-quality front doors. Where wood wins you over with its natural charm and excellent thermal efficiency, aluminium doors create a modern atmosphere and are extremely robust and solid. For anyone unwilling to choose between both, we offer designs that include both materials.
Sturdiness and stability of our front doors
From our perspective, uPVC doors and door frames are less reliable, robust, and are of lower quality. As we value high quality, we don´t offer uPVC in our selection of materials; we will only sell you doors that we believe in.
Composite doors offer the best of both worlds – aluminium´s sturdiness and stability coupled with the great thermal qualities of wooden doors.
Security is a defining characteristic
A bespoke door is the exact opposite of a standard solution. In terms of security, it guarantees you and your family a sense of absolute safety from break-ins and unwanted guests. To help you achieve the front door of your dreams that is also energy-efficient and weather-resistant, we have an abundance of options for you to pick from:
secure fittings
fingerprint door lock
security glass
multi-point locking
After entering your family´s fingerprints into your fingerprint door lock, you are the only ones that can open the door from the outside. Additionally, you´ll never have to worry about losing your keys again because you don´t need to carry them with you anymore. Secure fittings and multi-point locking systems also improve home security as they make it exceptionally hard for intruders trying to force open the door with a crowbar or by removing the lock with a drill.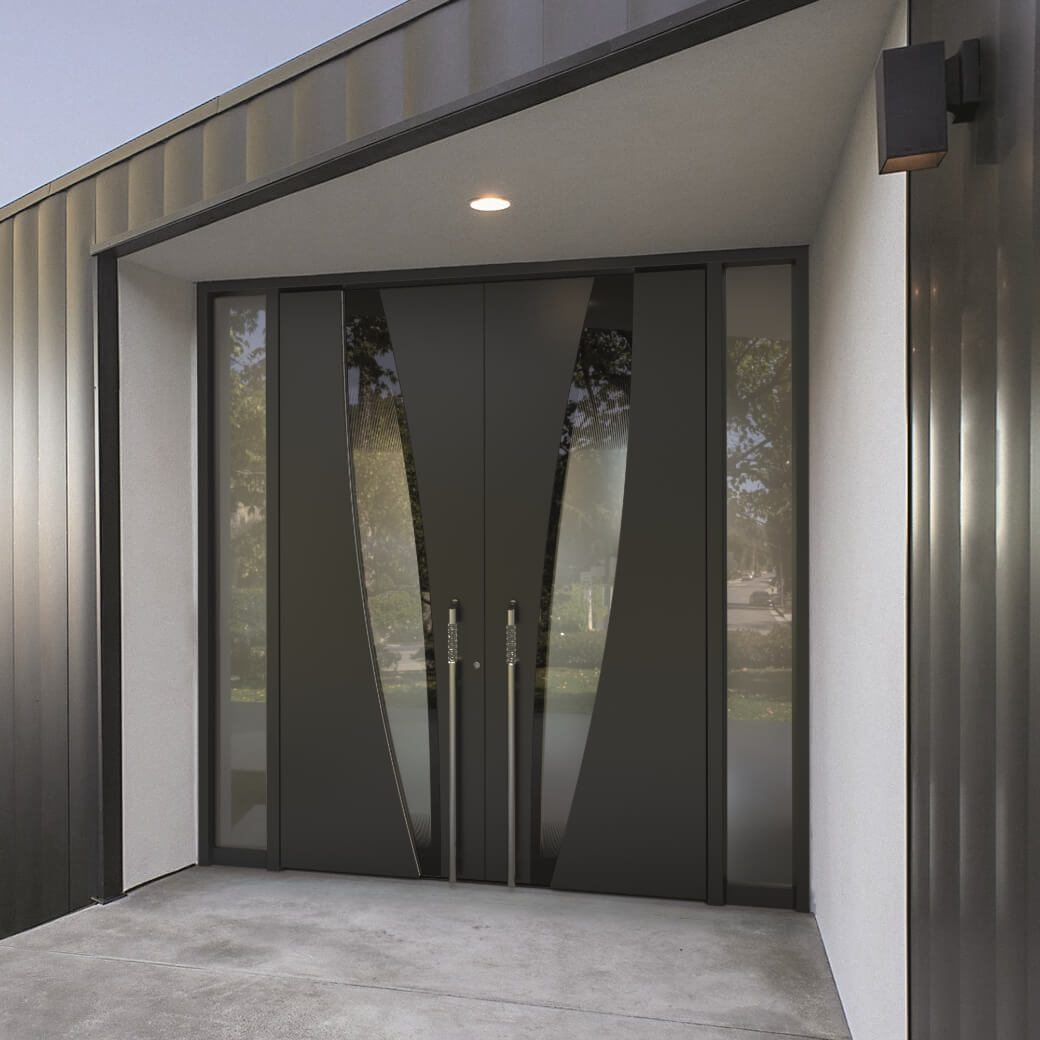 Pirnar: Your liaison
for quality front doors
Our range of front doors gives you every option necessary for finding the perfect fit. Find the material and a model that meets your demands and fine-tune it to match your design and security wishes. Our configurator on Pirnar.co.uk allows you to decide on every little detail from handle to lock. Explore your options, pick what you like, and we´ll connect you with a local retailer to realise your new quality Pirnar front door.