Do you know the difference between a modern and a contemporary house?
Modern and contemporary house are two completely different concepts. Read on to learn the how they are similar and different.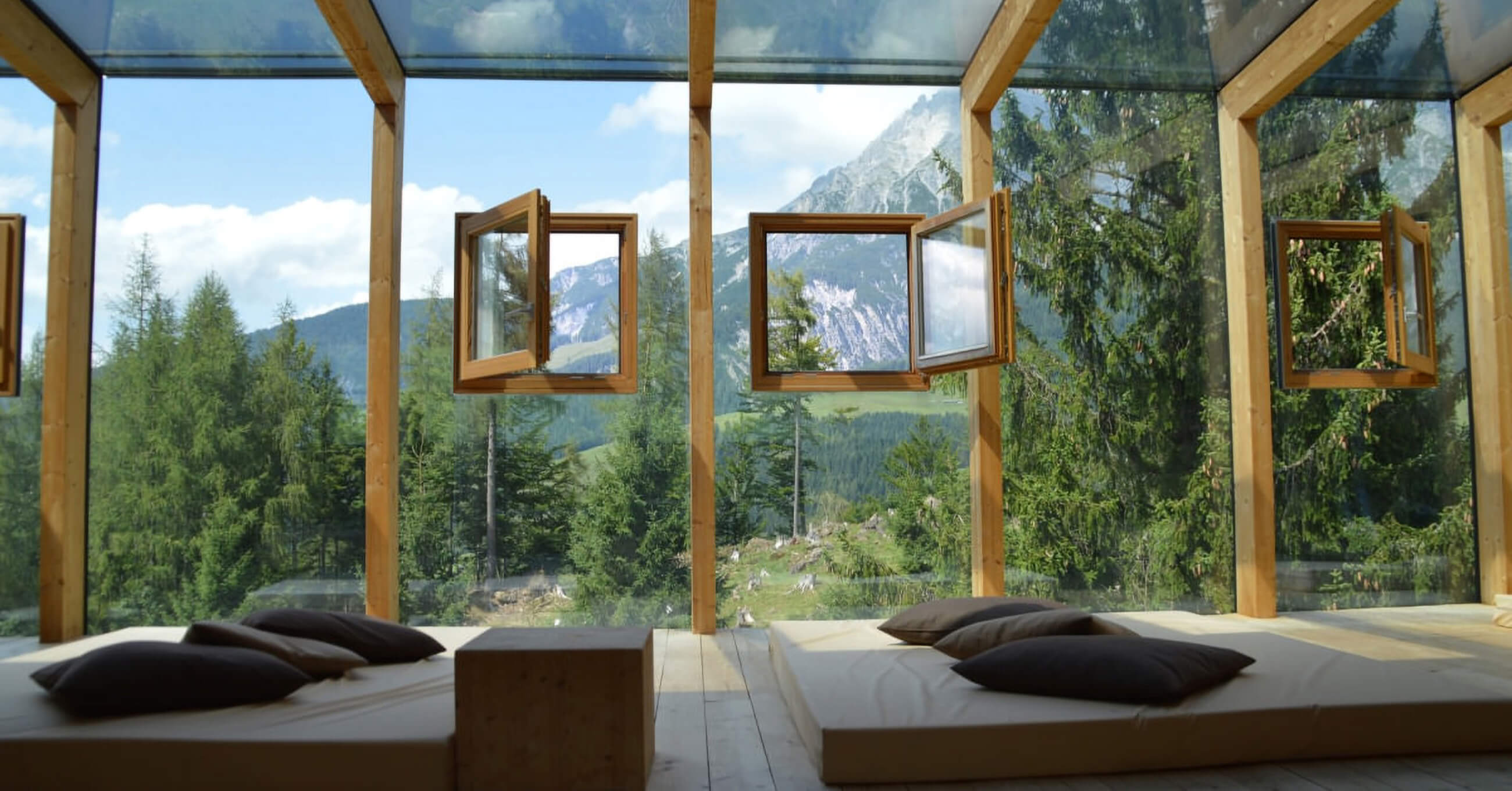 The words modern and contemporary are often used as synonyms. But if we look more closely, they are actually two different concepts. Modern refers to the art direction at the beginning of the 20th century while contemporary refers to the method of construction that goes hand in hand with a specified time period. Read on to find out how these two styles differ and what 21st century houses have adopted from the legendary modernism.
Modernism
The Industrial Revolution at the beginning of the 20th century brought great changes to society. Local crafts and home made products were mostly replaced by mass production and thus inferior quality. There was more of everything: more products, more people, more industry, more towns and more social problems. Architects responded to this prevailing negative trend with a new architectural style called modernism. They believed that a new design together with technology could improve the world and establish new standards of living.
Modernism is therefore the design and art movement that occurred in the 1920s. Its aim was to bring order and universal shapes into architecture. At the same time, this direction was inspired by new materials and technologies. It also rejected everything old, antique or traditional. Modernism puts function, simplicity and rationality first creating a whole new aesthetic.
Modern house
The American architect Louis Sullivan summed up his perception of modernism in his famous quote: "The shape follows the function." The new aesthetics therefore introduced buildings created entirely in accordance with such philosophy. The German architectural movement of this period, Bauhaus, advocated the thesis that new and better architecture must change the world. The architects were using a lot of reinforced concrete, steel and glass.
Such design leaves no room for decor of any kind. The Viennese architect Adolf Loos strongly believed that avoiding decor is a sign of mental strength. He published the book Ornament and Crime, which became a true manifesto of modernist design.
The most significant elements from this period are:
All elements are positioned at a 90-degree angle to each other. The focus is on horizontal and vertical lines.
Abundance of reinforced concrete and steel.
Structural elements (beams, pillars and concrete walls) are not covered.
Industrial materials are used, which is called "machine aesthetic".
Use of rectangular and square shapes and cubes.
Asymmetrical compositions.
Avoiding decor, veneers and covering elements.
Low, oblong and very long windows.
Open floor plans.
White or beige facades.
Contemporary house
A contemporary house is a term that means a building that fits the style of construction and design that is trending at the time of purchase or construction. A contemporary house of 2020 is functional and attractive looking at the same time. Recently, eco construction has been on the rise, using environmentally friendly methods, materials and equipment. Houses are a reflection of the person and the time in which we live, therefore they must be adapted to both.
We are expecting some changes in construction and design this year:
Balconies, patios and gardens are becoming an important living space that we want to enjoy throughout the year. Sunrooms, which can be completely opened to the outside in the summer, are popular once again.
A smart home means the integration of heating, ventilation, blinds, lighting and other systems into one single system. The house itself regulates the temperature, raises and lowers the blinds, controls the environment, protects against intruders and even makes us coffee at a certain time.
Open spaces have become the standard. Patios and even bedrooms are now joining the uniformity of kitchens and living rooms.
Kitchens and bathrooms are becoming the hubs of our lives. We already spend most of our time in the kitchen; children and, of course, our guests spend a lot of time there. The focus is now also shifting to bathrooms, which will no longer be just personal care facilities but private wellness centres and oases for relaxation after a busy day.
Industrial design and minimalism once found in modernist buildings are finding their way into our homes. Iron, aluminium, wood, recycled plastic, asymmetrical and simple shapes have won our homes over once again.
Recycling and reuse are not only a trend but a necessity since we can re-purpose many materials and thus take care of the environment.
We want more silence and light! Large windows and well sealed doors have been a necessity for a while as we know their benefits. You cannot go wrong with the Theatrica entrance wall. It is everything a contemporary house needs.