Best security doors - everything you need to know about entry doors security
What to watch out for when looking for a secure entrance door? A quality lock is a step in the right direction – but that's just the start.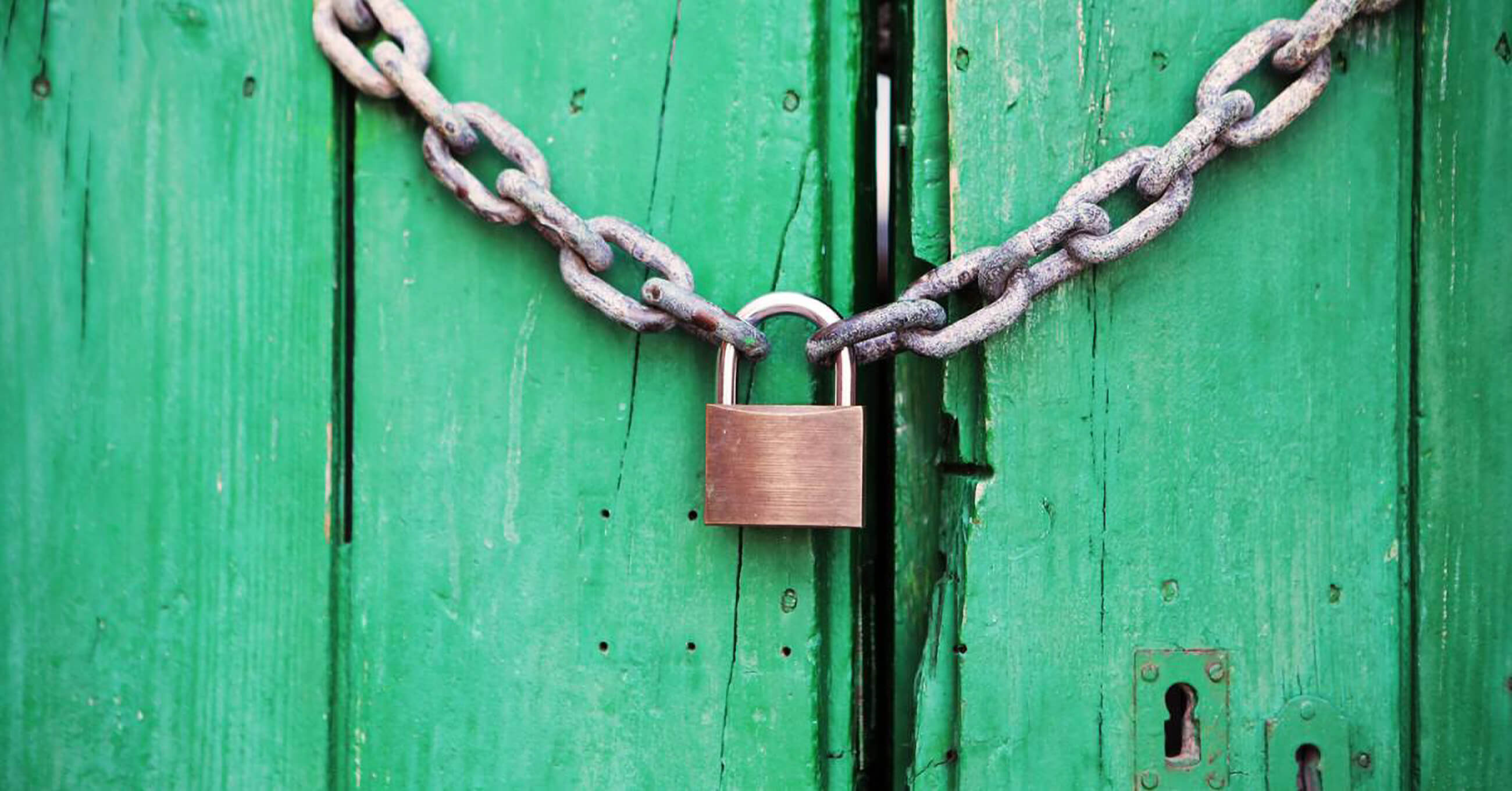 A front door is the interface between family intimacy and the outside world. Alongside visual attractiveness and comfort of use, we expect an entrance door to offer protection from noise from the street, the impacts of weather as well as unwanted views. But most of all, we want it to protect our families and our property. An entrance door should provide protection from the sun and rain and keep out burglars, since they primarily still manage to enter through our entrance doors. Alongside window protection, it's worth looking into buying an anti-burglary door to keep unwanted visitors out of your home. So what should you look for when deciding on a robust and secure entrance door?
Durable door leaf
Entrance doors are produced from wood, plastics, aluminium and steel or a combination of these materials. True anti-burglary doors feature a steel jamb and leaf construction. Solid wood doors have several layers oriented in different direction, making a door particularly tough. What's more, a wood door can be produced from veneered plywood integrated with metal reinforcements that prevent deformation. Aluminium doors are available in a combination with wood or even carbon fibres, making them extremely rigid and reliably tough. It has to be mentioned that the rigidity and toughness of an entrance door also comes down to the elements and profiles used in its construction. Five-chamber aluminium and steel profiles as well as additional centre profiles by select front doors manufacturers are at the core of Pirnar doors, resulting in an aesthetically pleasing, secure and sturdy door.
Quality lock
Even the best door won't fulfil its purpose if not fitted with a quality lock. For maximum security, what you need are a quality lock cylinder with a protective guard or rosette that prevent any manipulation with or damage to the cylinder. This way, a lock cylinder is protected from wear, drilling and breakage. Better quality cylinders feature a larger number of active pins as well as additional fixed pins. Cylinder profiles should be secure and patented. This way, no one will be able to copy them. New keys or duplicates can only be made by authorized workshops after presenting your security card.
Even though keys can feature duplication protection, you can choose between several locking system to save time and make your living even more comfortable.
Single key system: A single key opens several doors.
Master key system: Each door has its own key and at the same time, the master key opens every door.
General key system: Every door has its own key, while individual lock sets also have a master key. The master key opens every door.
Central key system: A single key opens every door that a person is flagged to unlock. However, the same key cannot open any other building doors.
Locks can feature 1-, 3- or 5-point locking and offer different levels of security based on your needs. Security components integrated into Pirnar entrance doors are classified into the RC3 (WK3) security class. As a rule, RC2 (WK2) doors already offer sufficient anti-burglary protection.
Electronic locking
A plethora of electronic locking systems is available as an alternative to classic, mechanical locking. Electronic locking systems offer complete control over who enters your home, and when. Individual users can be granted different access rights, allowing them to unlock different doors. Another practical solution is a remote locking system. To maximize security, doors of this type combine state-of-the-art electronic locking systems and mechanical security elements. Behind this extraordinary technology are cylinder locks with durable mechanical systems. Pirnar doors elevate your experience with fingerprint and facial recognition systems that will only unlock your door for you and your family.
Lighting
Burglars are less likely to go after houses with a well-illuminated entrance. Such an entrance lets intruders know that the building is occupied and under surveillance. Proper lighting increases the chance of noticing unwanted visitors. That's why it's recommended to keep your driveway illuminated and that the path toward your entrance door is always lit. Another element that improves security is sensor lighting which is particularly useful when you're away from home.
Glass
Glass is a very popular material – even when it comes to entrance doors. Sidelights, transom windows, large glass surfaces or minuscule crystal details integrated into pull handles never fail to inspire. Even though glass is quite brittle, through modern techniques, it can be processed and made more durable, suitable to reliably protect your home. Triple or quadruple glazing with quality thermal insulation is certain to deliver – tempered and laminated glass are hard enough to protect your home from every unwanted visitor. Not even when cracked.
Concealed handles
Doors without a handle? Why not! Pirnar Ultimum Pure entrance doors feature the OneTouch system and a concealed handle. When the door recognizes the owner via the fingerprint reader, the pull handle elegantly and automatically extends; the surroundings are illuminated and the door unlocks. The door locks behind you when you enter, the pull handle retracts and visitors standing in front of your door once again face a smooth surface preventing entry to all unwanted visitors. Already at a distance, your home will appear secure. The Pirnar Ultimum Pure collection represents a new generation of smart entrance doors suitable for every modern smart home or office.
Provide for the safety of your family with state-of-the-art, technologically advanced Pirnar entrance doors. They offer the highest level of security and don't compromise when it comes to design. Pirnar doors are a seamless combination of functionality and aesthetics. Thanks to the top quality materials used in our doors, you will not feel like you live in a vault. Instead, you'll be able to enjoy the ease of use of Pirnar entrance doors. Day after day, Pirnar doors will bring you joy with every touch and the details will continue to take your breath away.
Put your trust into the Pirnar expert team and provide for the highest level of security of your home.