New trends in entry doors design: double-leaf and large entry doors
A door in ones home is the first and at the same time most visible element in a building that immediately draws attention while appropriately dimensioned, modern double-leaf door will inspire the sensation of awe and timeless elegance.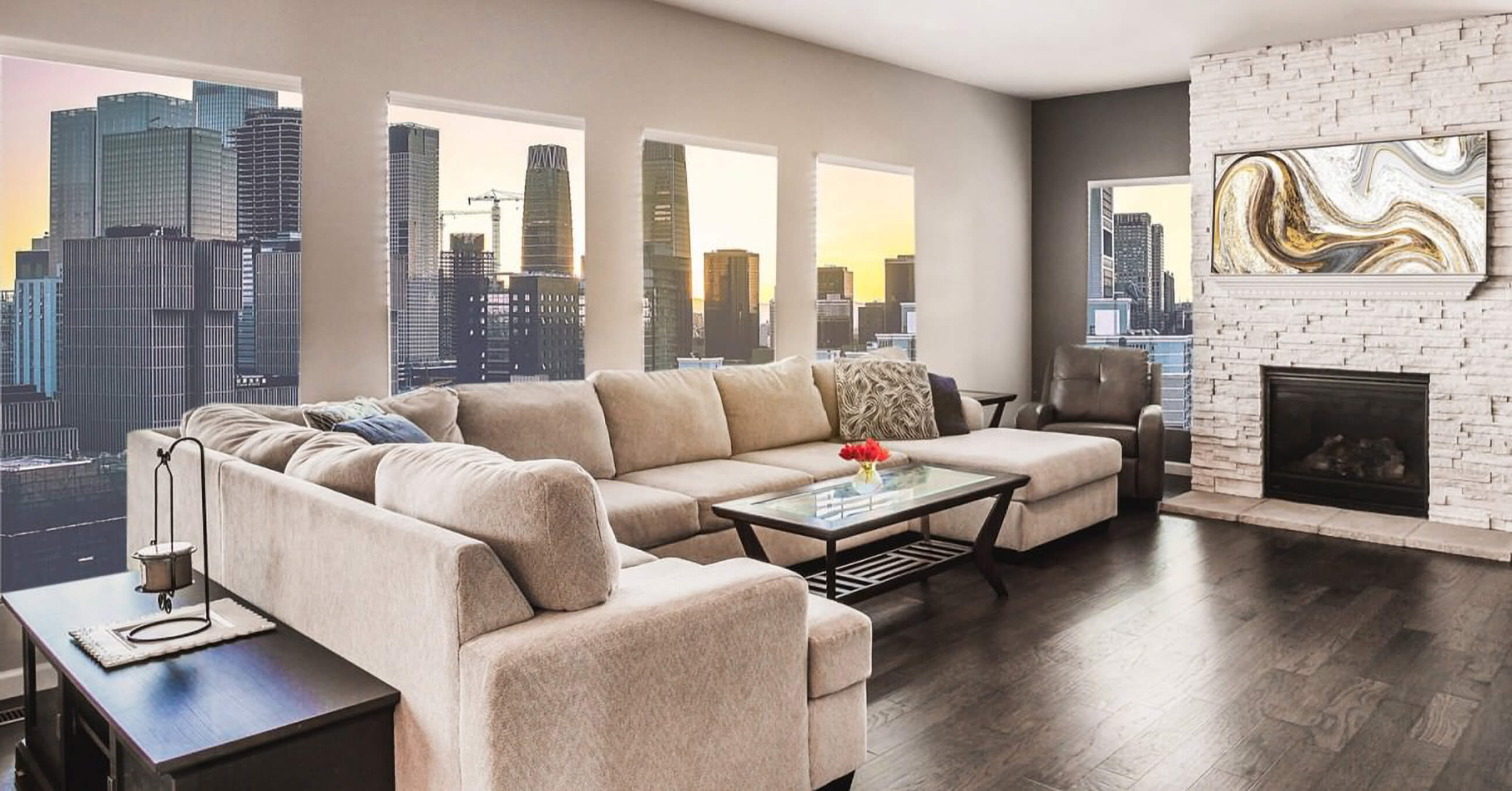 In recent years, trends in architecture are developing in the direction of large open spaces. This means not only large and partition wall and obstacle-free spaces, but also large windows that allow for more natural light as well as extremely large entry doors that make the entrance into the interior of a home more organic and optically remove the dividing line between the outside and the inside. Large doors and windows make closed spaces appear more spacious, giving the home a feeling of freedom.
Large doors are becoming increasingly popular in stand-alone houses. Modern double-leaf doors of large dimensions will inspire the sensation of awe and timeless elegance. An entry door is the first and at the same time most visible element in a building that immediately draws attention while at the same time portraying the characters of those living inside.
This is one of the fundamental reasons why you should opt for a modern, custom-made front door that is adjusted to your liking and made to order, making it suit your wishes and needs, its every details reflecting your character. You can let your imagination run wild and select your dream entry door in the dimensions, colours, materials and designs of choice. Your double-leaf entry door can be just like your favourite book; poetic, inspiring and breath-taking. Its magnificent appearance will add a hint of prestige to your home and is bound to amaze both passers-by and visitors. Double-leaf doors give a sense of space and comfort already at first glance.
Mass productions of large dimension entry doors started with Pirnar
An entry door must offer a high level of functionality as well as pleasing aesthetics, maximum energy efficiency and, last but not least, the highest level of security. To provide for all of this, an entry door must be made from highest quality materials that will ensure the original appearance of the door is preserved in the long term, providing for a lasting value.
Most commonly, external doors of large dimensions that are produced from aluminium offer the best structural stability and deformation resistance – two aspects that are even more important when it comes to large dimension external doors – as well as the best thermal insulation. Aluminium also offers unlimited surface finish options while its original design and appearance is preserved for years with minimum maintenance, making it the perfect material for a modern home. Aluminium can be combined with wood, glass and even rock; however, it all comes down to the selected entry door model and its design. The only restrictions are your imagination and the inherent characteristics of the materials.
Large entry doors aren't for everybody, though. However, they are the preferred choice of the bold. Made to order, they are the perfect selection for those who wish to wow visitors at the entrance while at the same time increase the value of their homes. At Pirnar, we offer a varied selection of the most prestigious, innovative models of large dimension entry doors developed for our most demanding customers through years of dedicated efforts. We were the first producer in the world to engage in the mass production of large dimension entry doors, continuing to make the dreams of those who allow themselves to dream a reality.
Express your individuality with your entry door, subtly or overtly
Our entrances boast a characteristic appearance and have received numerous awards. They incorporate a sophisticated, modern design combined with top quality materials, unparalleled workmanship and creative solutions, making it easy to express your individuality.
We give the custom-made entry door that you select a truly unique character. Select details, e.g. surface finishes, lighting elements and illuminated handles, crystal glass details, miniature yet prestigious components and cutting-edge security technology, can transform your entry door into a true masterpiece.
Entry doors with glass elements are functional since they allow natural light into the entryway while the glass is also a trendy design feature. If you decide for glass elements on both sides of the door, your entrance will appear even bigger and more majestic and simultaneously allow more natural light into the entryway. You can opt for stained, decorative or traditional glass. Or instead express your individuality by selecting an unconventional handle, external lighting or other accessories.
Big, bigger, astonishing!
The large size should not be the only eye-catching element of your entry door. Innovative entry doors feature a modern design and technological elements which are carefully incorporated already during the development process. Cutting-edge entry doors adapt both to market requirements as well as the style of the building. As a result, modern entrances incorporate elements on the same plane, discrete lighting, keyless access et cetera. Smart solutions in entry door production, however, are only now being incorporated. Buyers of the most prestigious entry doors also expect the most modern solutions. At Pirnar, we can deliver.
At Pirnar, we have developed the most personalized entry door in the world: an entry door that recognizes the owner with a single touch or even completely without contact. You yourself can decide how easy entering your home should be.
In the series of innovations that have put Pirnar on the map, we have developed two automatic owner recognition systems which prevent any type of entry door manipulation, offer the highest level of security available on the market and guarantee maximum comfort.
Unlocking a modern luxurious home with fingerprint technology
We were the first to develop an entrance with a concealed fingerprint reader that first recognizes the owner before automatically revealing the hidden handle, illuminating the surroundings and finally unlocking the door. Elegant and sophisticated, comfortable and safe. After entry, the handle is automatically retracted back into the door, which becomes locked, preventing uninvited visitors to intrude into your home.
The solution, Pirnar OneTouch, has been the favourite of our customers for years, bringing an end to traditional locking systems and the constant struggle to find keys, replacing them with maximum elegance, simplicity of use and comfort. Modern homes are already unlocked using fingerprint technology. Why shouldn't yours?
What if your entry door could open at only a glance?
Because every idea, no matter how well developed, can be further enhanced, we didn't wait to be surpassed by our competition. The latest and newest innovation by Pirnar introduces a revolution in how we enter and exit our homes and even how we perceive the entrance and has set a new standard in security.
Pirnar Theatrica is more than just a locking system; it's the concept of the most modern entry doors in the world, developed with lovers of the grandiose and theatrics in mind. Implied by the name, Theatrica boldly draws attention it undoubtedly deserves, being the most astonishing entry door currently available on the market.
Theatrica is the first contactless massive entry wall in the world which opens and completely automatically only for the owner before closing and locking automatically. It's operated completely without handles. It also features no lock. The door opens automatically when the owner is detected. Furthermore, it has no hinges and instead retracts into the nearby wall, simply, silently and gently. It closes similarly elegantly and silently. If you wish to stop Theatrica from opening or closing, you can do so with a simple wave of your hand and the entry wall will come to a halt instantaneously. By gesturing again, you give the command to continue automatically opening or closing.
The most advanced locking system in the world recognizes your facial features
Theatrica entrance wall is the most technologically advanced product that has ever been developed since doors were first invented five thousand years ago. Theatrica makes entering and exiting your home possible without even a single touch. It is operated by a cutting-edge facial recognition system, constituting a unique upgrade to the recognition system and fingerprint reader. Until now, facial recognition technology was used primarily by the military and the police. However, thanks to Pirnar and the Theatrica entrance wall, the technology is now available to you!
How facial recognition technology works
Facial recognition technology is considered among the most complex, the most accurate and most reliable methods of identification. Just like our fingerprints, human faces are completely unique. The facial recognition system works based on the pre-set image of the human face safely stored inside the system memory. The secure and correct operation of the system is guaranteed by 30,000 infrared beams that recognize an individual's specific facial features. They recognize the shape of the eyes, forehead wrinkles, nose and jaw shape as well as other specific and unique facial features.
First, the user is required to stand in front of the cameras that capture and remember the face. Three infrared cameras are used during the identification process. The first records the face, the second camera records the left and right cheeks while the fourth makes an image of the face under a special angle. All three cameras then coordinate the data which are sent to the computer that either confirms or rejects the recognized face based on the acquired images.
Theatrica and its cutting-edge locking system is already installed in the most prestigious homes throughout the world. Like with other doors by Pirnar, Theatrica offers endless possibilities when it comes to material selection and surface finishes, making it the perfect fit for both you and your home. Theatrica is made to blend into your home, your life and yourself.
Select a large entrance custom-made for your home
Large entry doors are modern, elegant and functional. They introduce a whole new dimension into your home. Select an entry door that perfectly fits your character – traditional and stable, modern and elegant or cutting-edge and breath-taking... Visit us at Pirnar salons where we will help you make the best choice and design a large entrance according to your needs.