What entrance door size to choose?
By selecting a custom entrance door, you can say goodbye to virtually all restrictions. Are you after a single- or double-leaf door, or instead, are you looking for a grander, larger entrance? The size of an entrance door is limited only by your imagination and the available space.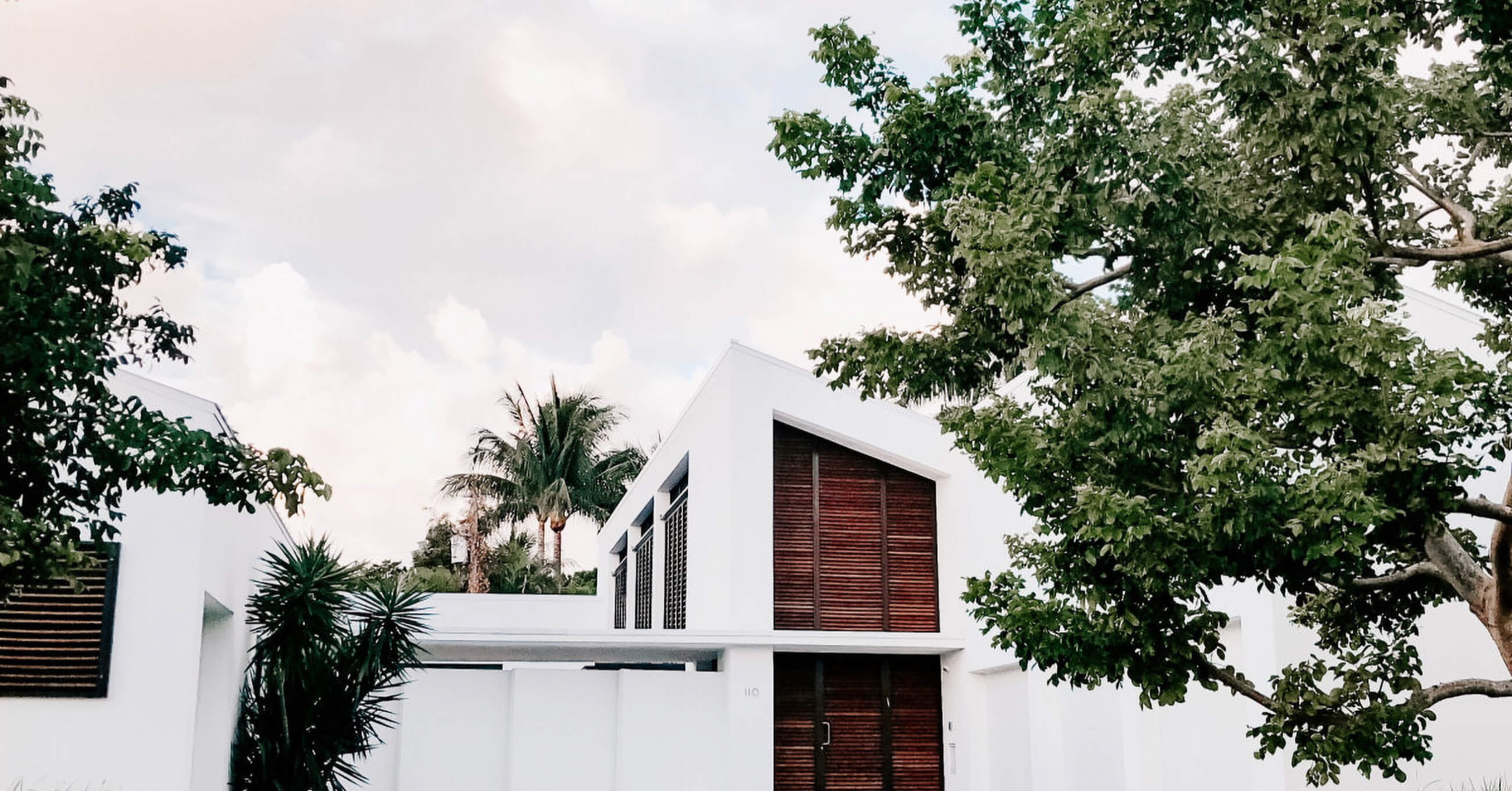 Front door dimensions have a significant impact on the door's functionality as well as on the impression they make. A small, modest door conveys a different message than a large, majestic entrance. That's why it's important to start thinking about what you need and what message you wish to communicate to your surroundings and guests already during construction. At Pirnar, that's constantly on our minds. That's why we offer entrances of various dimensions that are bound to satisfy your needs.
Standard entrance doors
The most common dimensions of rough openings measure between 950mm and 1,135mm width and 2,000mm and 2,200mm height. Standard dimension single-leaf doors are best suited for small houses. Standard dimension doors are available in all collections by Pirnar, incl. the minimalistic Pure Collection, luxurious Multilevel Collection or the smart OneTouch Collection. Choose between wood and aluminium as well as a varied palette of wonderful shades and tones.
If there's any space left along the rough entrance door opening, you can perhaps decide for at least a single sidelight, where you once again get to choose between a plethora of colours and glass finishes. Entrance doors with sidelights are the perfect solution to give your home a majestic appearance despite the standard size of the entrance door leaf.
Double-leaf entrance door
One of the biggest advantages of double doors is the impression that they help the house in making. Double-leaf doors will help instil a sense of magnificence, in turn possibly even increasing the value of your real estate. What's more, a double door will create symmetry, which some people simply cannot resist. A jackpot for those who prefer the classics.
However, there's more to it than aesthetics. Not only do they look great, but double doors also make the interior more accessible. Moving large pieces of furniture will no longer be a chore. Also, when inviting lots of guests, you'll be able to open both leafs, making welcoming them easier.
If your plans allow for a larger entrance, get a double-leaf door complete with sidelights to make your entrance even more majestic.
Grande
When big simply won't do, we've got you covered at Pirnar. Large spaces with high ceilings, magnificent villas, mansions and wondrous contemporary architecture call for more than a standard entrance door. What's more, some people just won't settle for a door of standard dimensions. That's why select Pirnar entrances are also available in the larger and wider Grande dimension that'll truly stand out. They are available in almost any size imaginable both in hinged and hingeless variants. They will perfectly complement your office space, not to mention they look spectacular in luxurious homes.
The taller a Pirnar door, the more elegant it looks. The wider it is, the more luxurious its appearance. The closing and opening of tall and wide doors makes a lasting impression. Particularly the double-leaf Grande variant, together with sidelights, is fit for royalty.
Custom-made entrance doors
Unique modern buildings can only be complemented by a unique door. At Pirnar, we're able to provide non-standard door heights and widths thanks to the door cores – produced from top quality profiles by our Germany-based partner, Schüco. With these profiles, we can create a door perfectly conforming to the wishes of the world's best architects and their clients. If you're looking for a wood or aluminium door, sidelights etc., we can make your dreams reality. Everything from the hardware, glass and lighting elements is meticulously produced down to the last detail specifically for you. Pirnar entrance doors are unique products based on your wishes. We have decades of experience in the production of entrance doors, which is based on traditional procedures back from when products were made to last. These procedures are complemented by modern innovation and technology, bringing our custom-made entrance doors into the new millennium.
A unique door will attract views, particularly when it perfectly blends into your home's architecture as well as the lifestyles of its residents. Such a home is a picture of neatness, displaying personal preference and style. An entrance door is the centrepiece of the building, so it's important to consider the message it conveys and how it affects visitors. An entrance door can give off a sense of hospitality and friendliness, or instead dignity and modesty.