Will keys soon be a thing of the past?
The development of builder's joinery has been very rapid in recent years. We offer unlimited possibilities for advanced locking and unlocking with smart locks.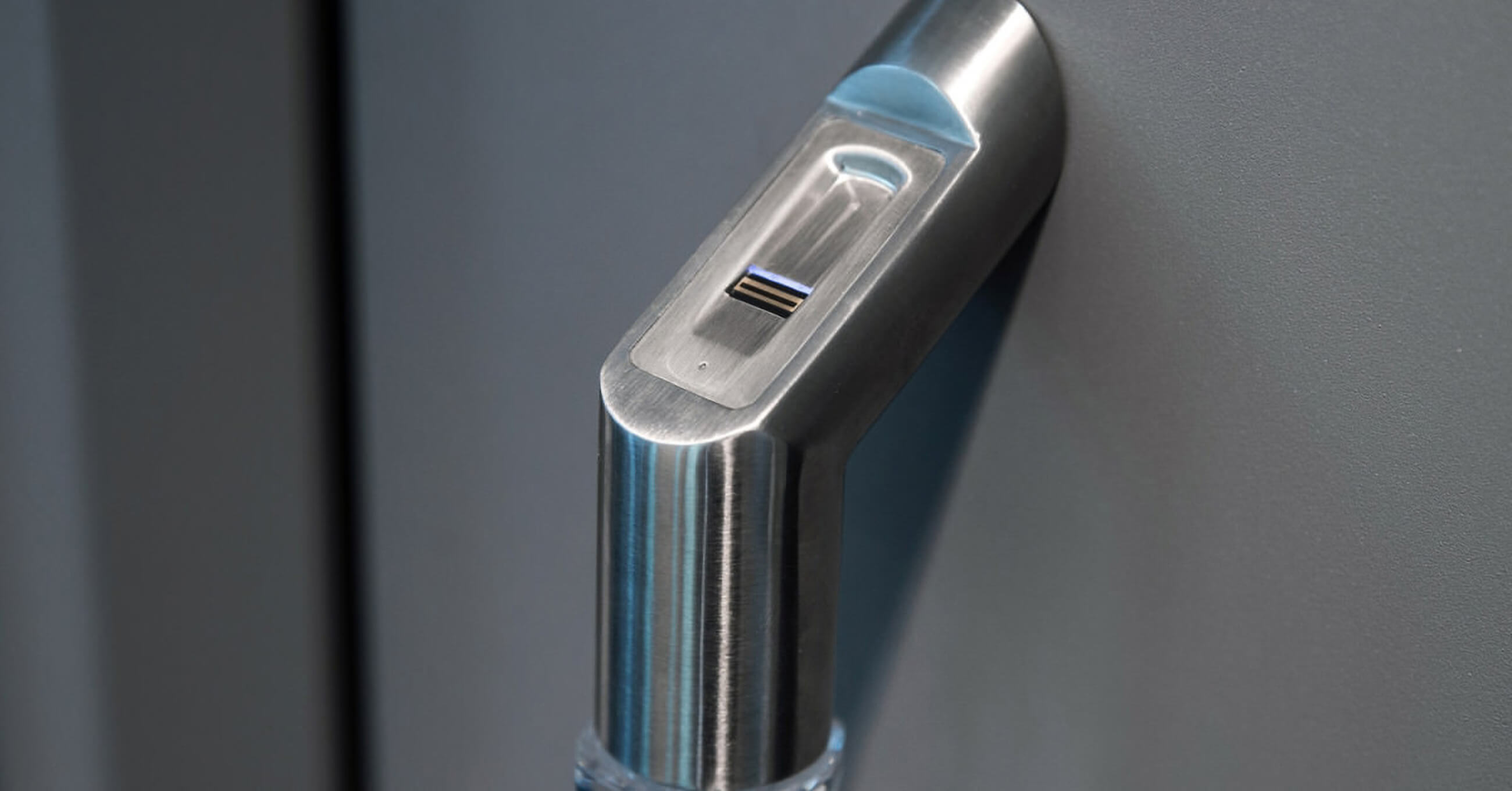 We arrive at dusk at our home front door, where we start browsing for keys in our bags and pockets. Sounds familiar? Many of us have already found ourselves in such situations, when we wished we could enter through our front door with a simple glance or a touch. Fortunately, now you can.
The development of builder's joinery has been very rapid in recent years. The greatest progress is seen in modern unlocking and locking systems. Fingerprint readers have become our daily routine and face recognition is no longer science fiction. We now have unlimited modern unlocking capabilities on the market with the help of reliable smart locks.
Modern systems allow locking and unlocking the front door in different ways, such as with a code, fingerprint, remote control, intercom, phone or a card.
Electronic access control provides easy control
Electronic access control with history monitoring gives us easy control over when and who entered or exited. All devices are connected to the home network and monitored via smart devices. A smart home will let us know if anyone is sneaking around the house even if we are at the other end of the world and it allows us to remotely control our entrance.
Pirnar OneTouch has a spring mechanism that ensures that closing and opening is completely secure. When the fingerprint reader recognises you, the pull handle is automatically pulled out and when the door closes, it gently retracts so that uninvited guests can not enter in any way. This is the most personal entrance in the world, making your stay more secure and comfortable.
Modern locking systems for almost every door
Modern locking systems are suitable for almost any front door, whether aluminium, wooden or glass. Both wired and wireless smart door management systems are available, so you can unlock the door using a code, card, or smartphone using Bluetooth.
Unlocking with a PIN code has many benefits because you can create a personal code for each family member, controlling when and who entered your home. Smart locks offer virtually unlimited possibilities of use, as you can also unlock the doors in the middle of the night by entering a code through your smartphones, or send virtual keys via the app.
There is also a way to unlock the door with a card that contains a chip that cannot be demagnetised and also prevents the possibility of abuse. This way, the card is no longer just for hotel rooms and apartments, but can also be placed in your modern home.
Take care of your comfort and safety
In our experience, customers most often choose the fingerprint reader when choosing a modern unlocking method. This method of unlocking and locking is considered the safest and most comfortable. Some versions allow you to simply place your finger on the reader, while others prompt you to slide your finger over it. From a security standpoint, the likelihood of fingerprint reader abuse is extremely low.
Fingerprint doors give us full control as only pre-determined persons whose fingerprints are stored in the reader can enter our house. In doing so, we designed the Pirnar reader in a way that it is not dependent on electricity in the event of a power failure, and there are no problems even if your hands are dirty, damaged or greasy.
The doors of the future
Have you always wanted a modern house equipped only with the latest technology? Now this is possible with the help of an innovative entrance wall Pirnar Theatrica. Entrance wall with a face recognition system opens and closes automatically and does not require a touch. Just a glance from the owner is enough to open. Just like in futuristic films, the modern home is no longer just a fantasy, it has become a reality.
Keyless life is at your fingertips. Get a smart electronic lock for your entrance and take a look at the collection of wonderful Pirnar front doors, which make this possible.