HISTORIC APPEARANCE WITH A MODERN TWIST
Lilac front door
Colourful front doors and windows are a great way of highlighting your exterior and setting it apart from other houses in your neighbourhood. Our lilac front doors are timeless classics filled with symbolisms and meaning. They combine the rich history of Victorian England with modern decor and state-of-the-art technology.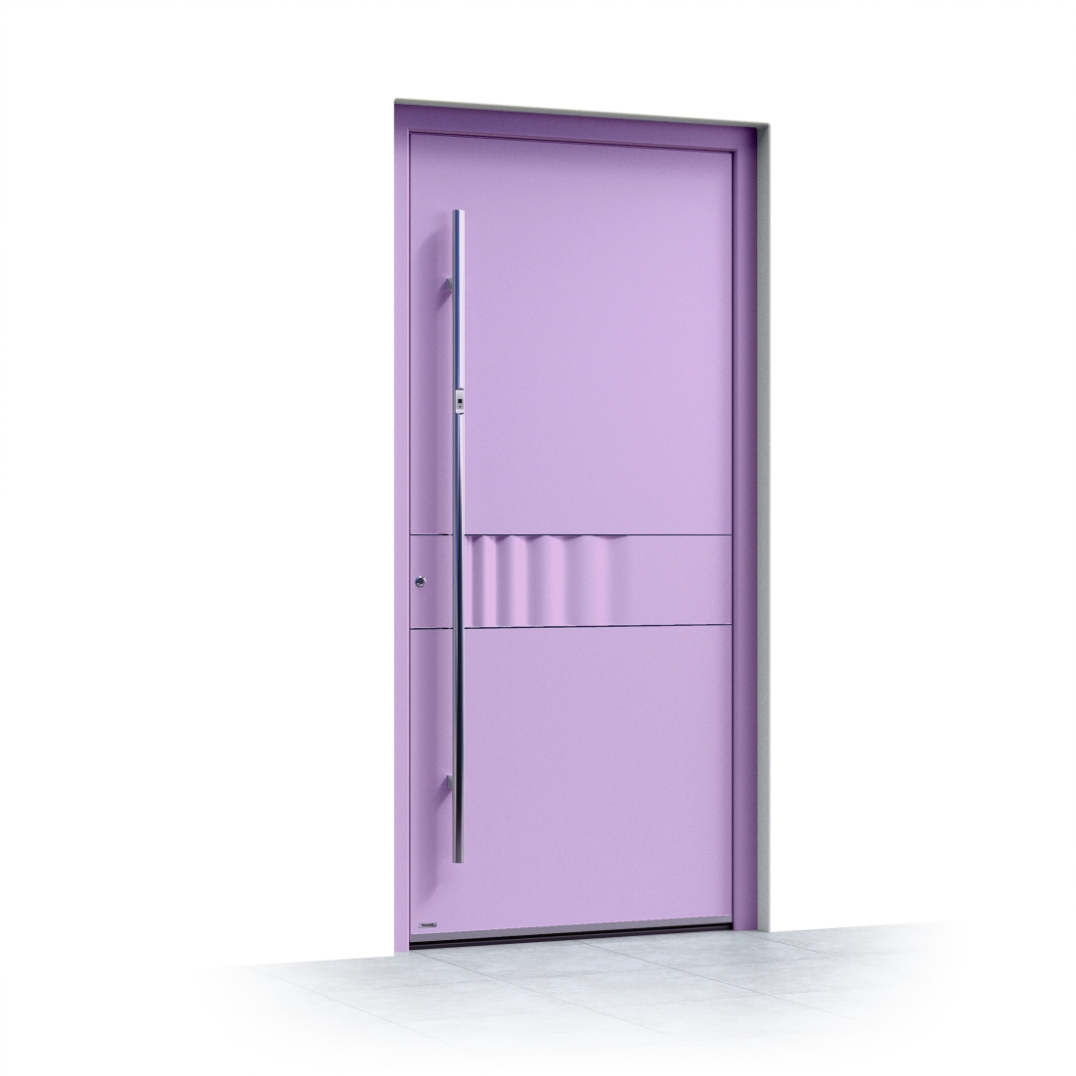 Lilac – What´s the meaning behind this colour?
This colour is a mix of blue and red and closely resembles lavender with a slight pinkish hue. It is considered a violet or purple shade and often used to paint external doors. Variations of lilac, such as French lilac or pale lilac, range from a violet with blue tones to vibrant pink. Violet is a sign of creativity and open-mindedness. In many cultures, purple colours were reserved for kings and queens. These colours are also closely associated with spirituality and faith.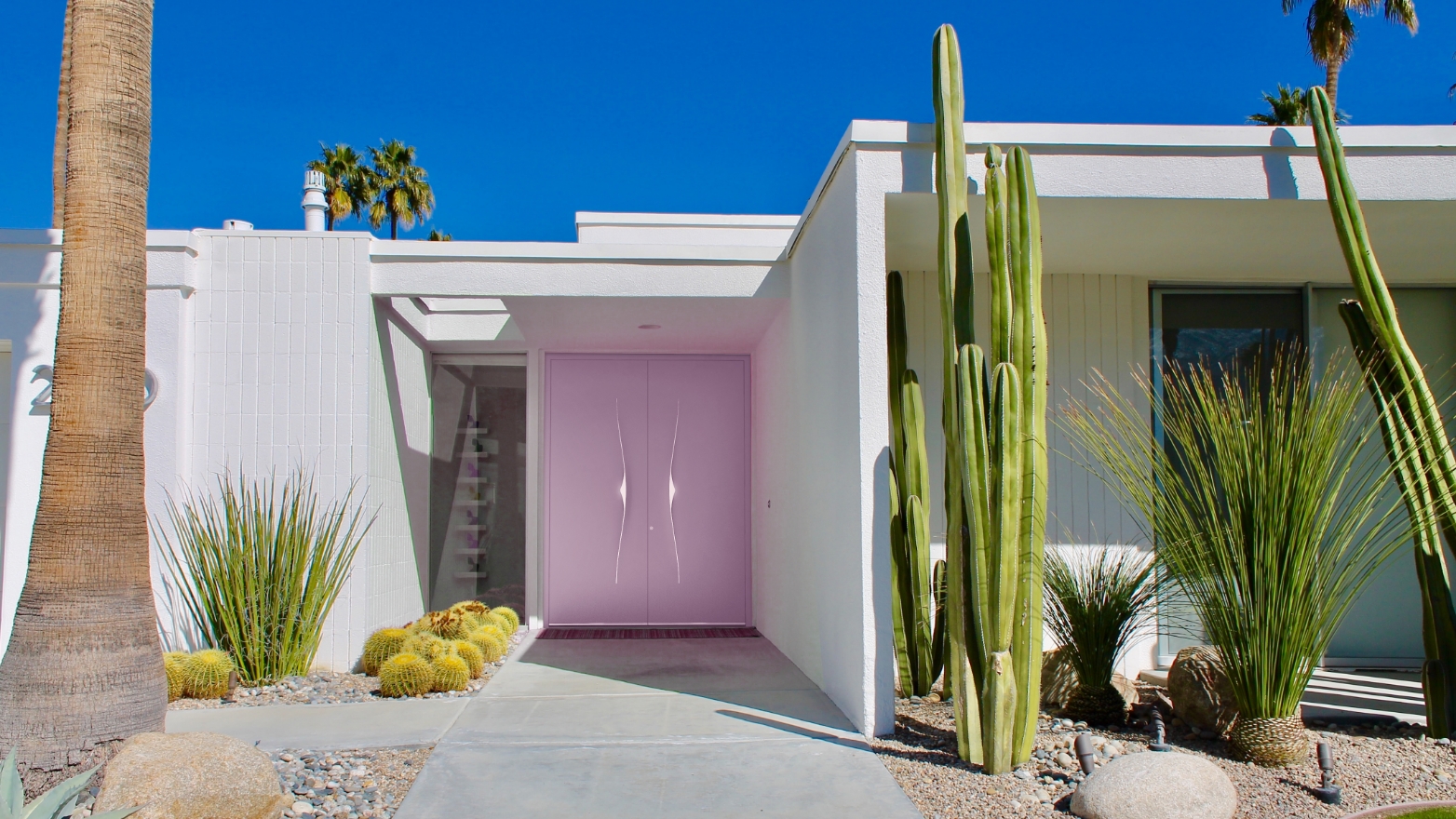 Lilac - the
symbol of love
The colour lilac is most often associated with the eponymous plant, also called Syringa. It is a flowering, woody plant that is famous for its sweet and heady scent. In many cultures, lilacs are the symbol of love and dedication. As such, they are associated with feelings of happiness and delight.
Reasons for choosing a lilac front door
When looking at a property, the entrance door is often the focal point of the entire house. As such, we want to give our customers various paint options and styles to choose from. This is why we offer different colour choices ranging from dark grey front doors to green doors, pink and eggshell white doors.
Bright shades of purple
Our purple front doors incooperate the intricate symbolisms of the colour with bold, modern design. Lilac especially, is a very
quiet,
elegant,
and appealing
colour choice that adds to a home's curb appeal. During the Victorian Era, bright shades of purple became popular as door colours. Combining a purple door with a grey or red brick facade will create a beautiful historic appearance with a modern twist.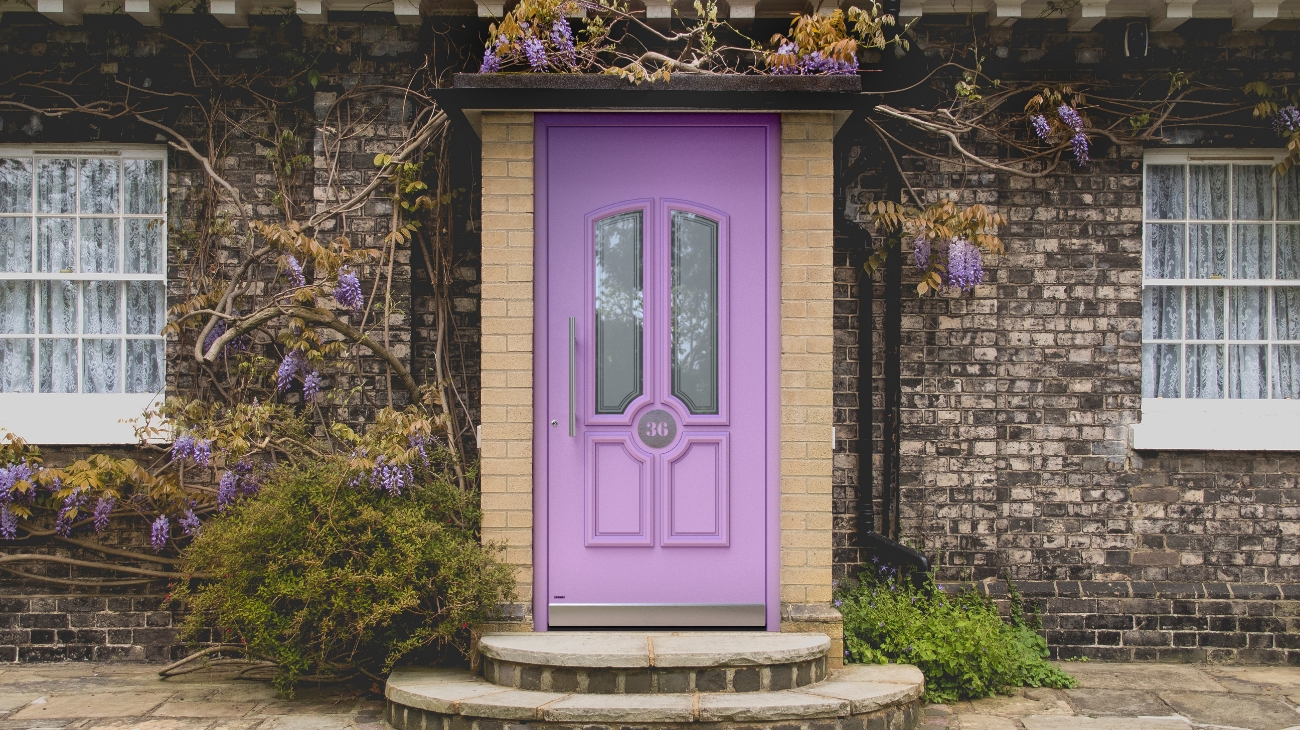 Lilac coloured doors
A vibrant lilac front door is very inviting and says a lot about the people living behind it. As such, the symbolism combined with the serene mood that lilac coloured doors create are perfect for any family home. As lilac is a colour that is present in nature, it can form harmonious combinations with earthy or wooden tones and still act as a highlight on your exterior. This front door colour will leave your guests in awe!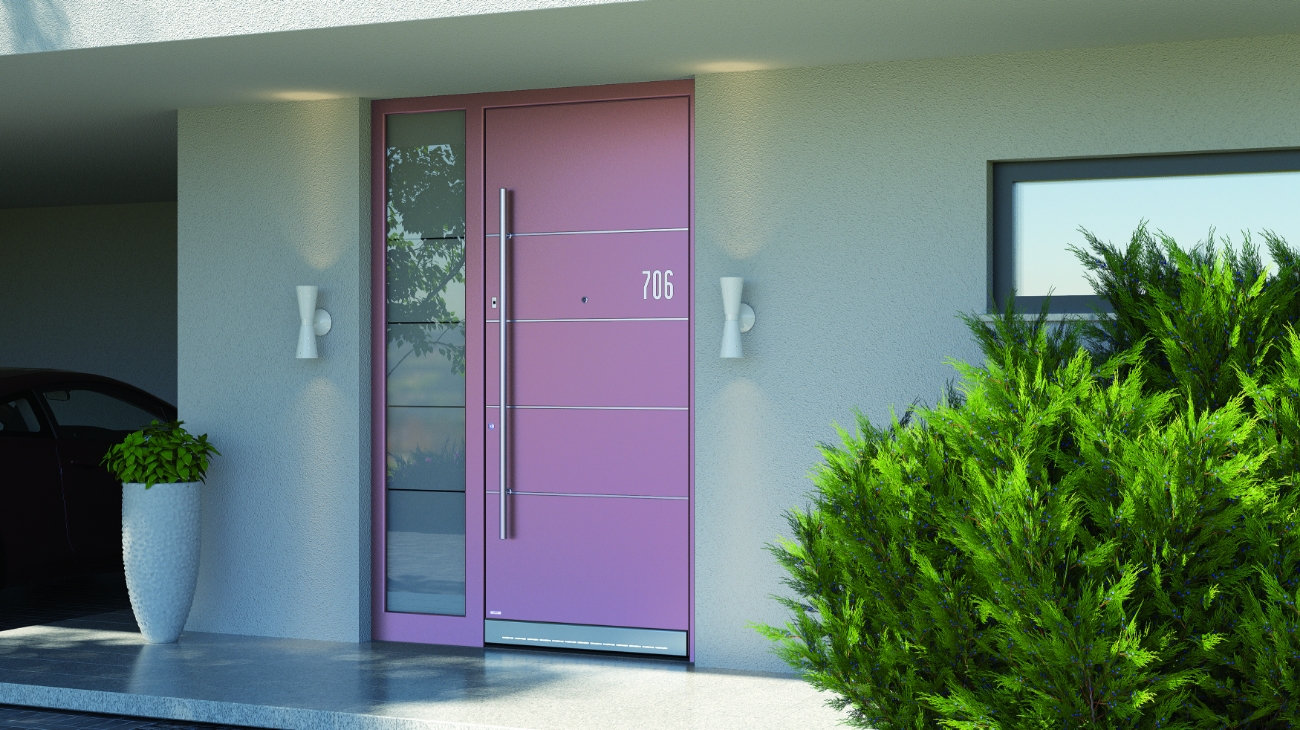 DESIGN YOUR LILAC FRONT DOOR
Uniquely style your
entrance with Pirnar
At Pirnar, we make the impossible happen. Our configurator will enable you designing the door of your dreams. The Pirnar Classico collection offers a variety of traditional, classic doors that are great for townhomes or Cottages. Resembling painted Victorian front doors, the gentle touch of lilac is especially great for traditional entrances. However, if you prefer straight lines and a simple aestetic, other doors models in our Pirnar Pure or Ultimum collection might be more suitable for you. Please do not hesitate to reach out if you need help designing your lilac front door.