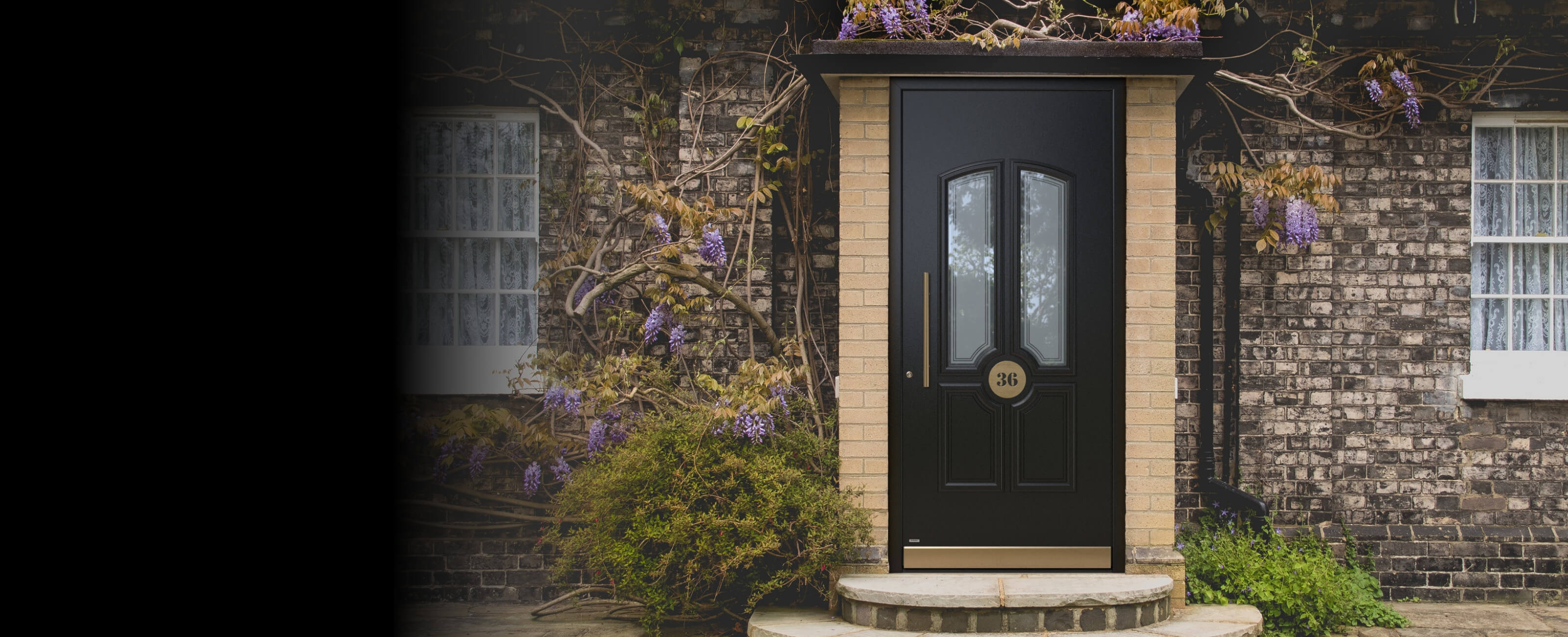 A MODERN CLASSIC
4-panel front door
If you´re looking for a staple design that fits any architectural style, look no further than a 4-panel door. It´s been a popular style for years and will continue to be because of its versatility. You can fashion it in a traditional look and spice up its design with grand colour schemes, glass panels or smart home technology. Create your customised six-panel door in our Pirnar configurator and get the door you´ve always dreamed of.
Robust materials for beautiful new doors
At Pirnar, we only use high-quality materials like aluminium, timber from locally sourced trees, and mixture of the two for building our premium doors. uPVC doesn´t meet our high-quality standards, so that you won´t be picking it as a material. Between wood and aluminium, you get all the excellent characteristics to build a stable, robust door for your home. Both excel in different areas, though.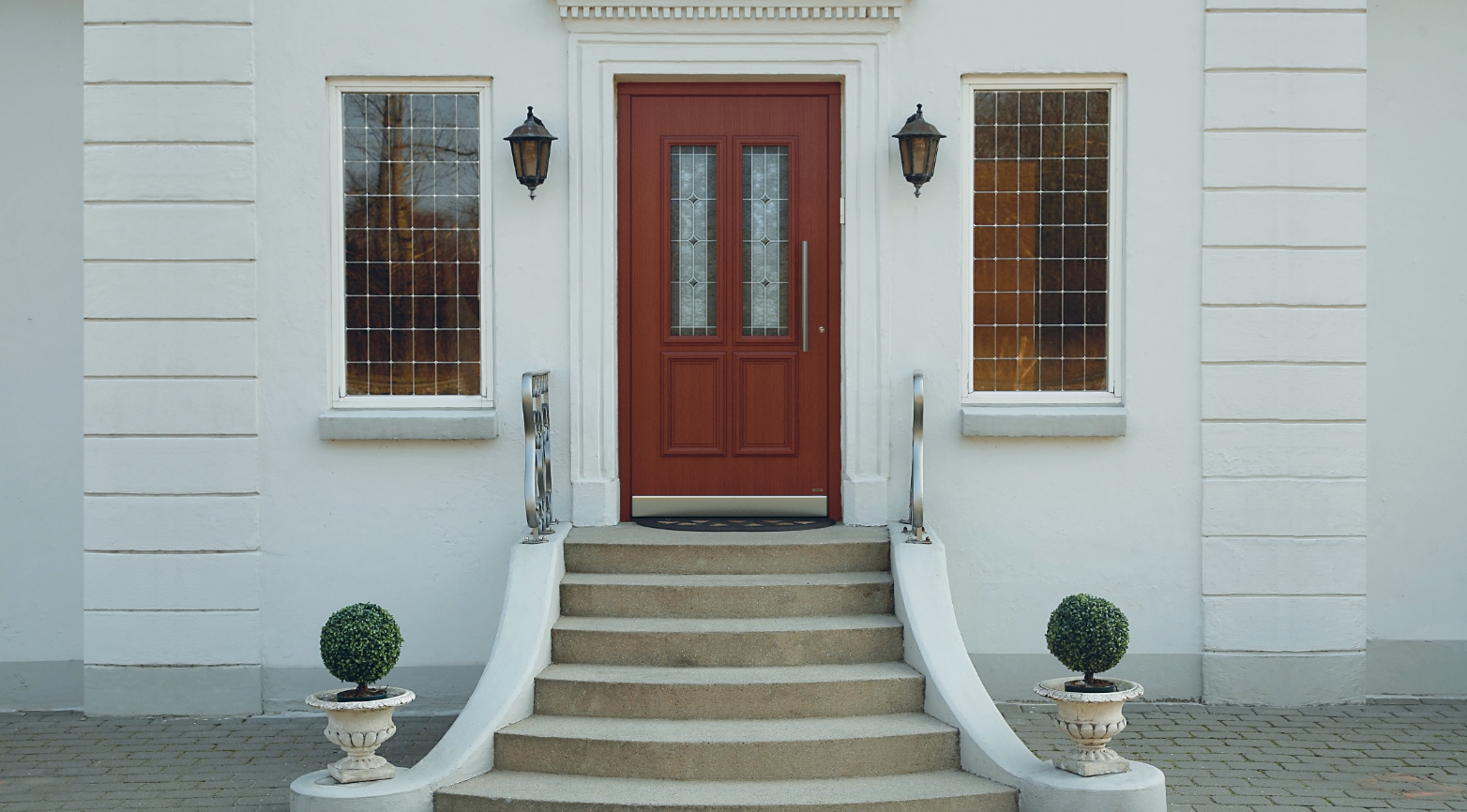 Aluminium, wood, glass and other design options
Doors made of aluminium and wood bring together both materials´ outstanding qualities. Use our configurator to create your unique 4-panel style door!
Wooden doors
Wooden doors have an inherently impressive level of thermal insulation due to the natural material´s molecular structure. It´s a poor heat conductor, which makes it useful for insulation. Also, the versatile material can be coloured in various ways, ranging from the RAL palette to natural grain hardwood variants with a transparent protective glaze.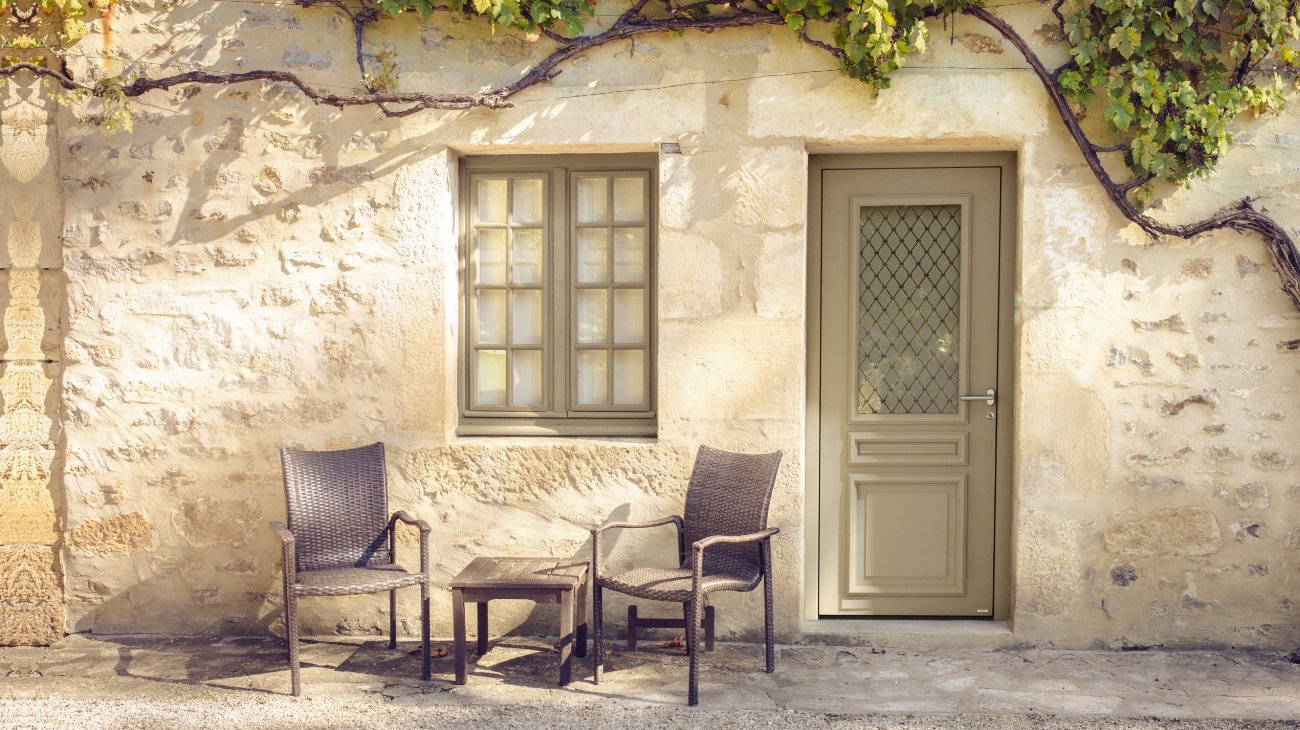 Aluminium doors
On the other hand, using aluminium for your fitted exterior door is also a great choice. It is inherently durable and sturdy – making it look like it on the first day after years of use. Also, an aluminium door is very low-maintenance as external factors like weather conditions or scratches can´t penetrate it. In comparison to timber, it achieves higher U values. But we improve our aluminium doors´ thermal insulation properties by combining innovative profiles with additional insulating materials, enabling them to perform on passive house levels.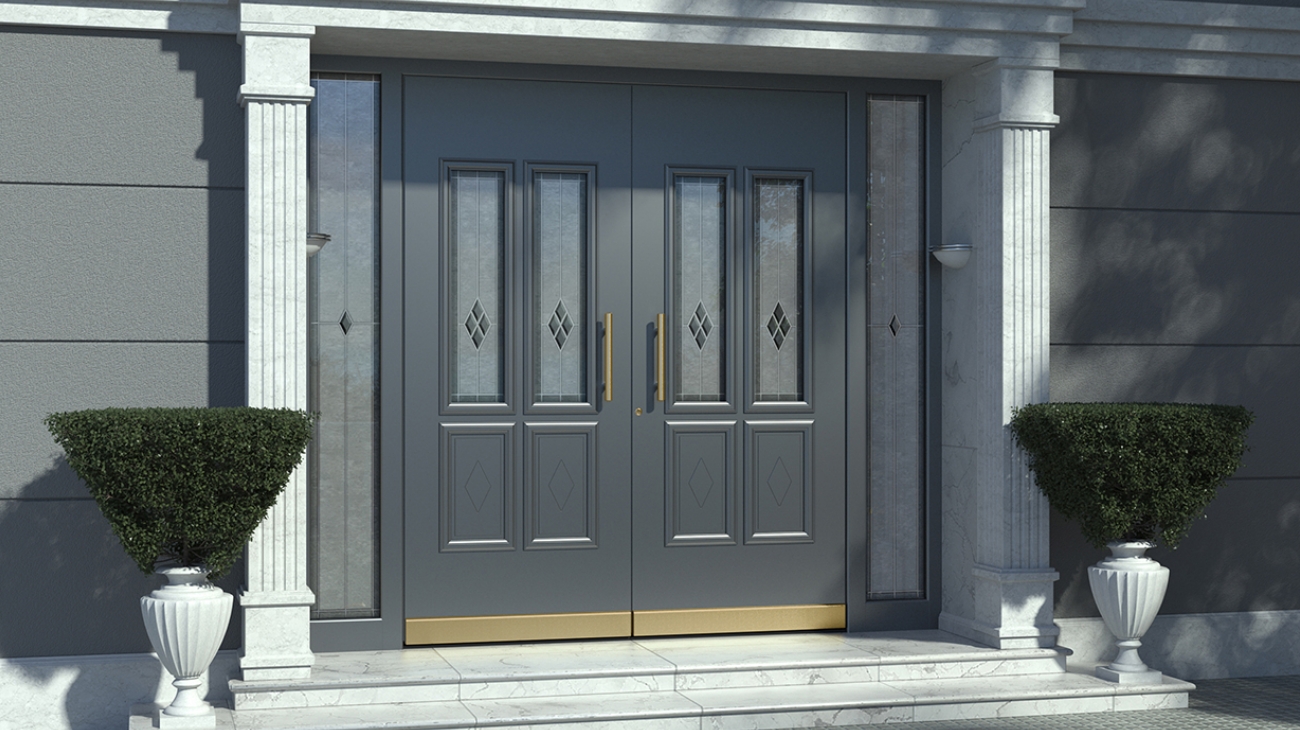 Glass elements
Glass elements for side panels, a transom light, or the door itself are great for adding a sense of open- and lightness to your entrance. We have various types of glass for you to pick from:
clear
satinised
sandblasted
ornated
safety
The glazing can be the centrepiece for your door or just a stylish addition that puts the focus on the door itself. The Pirnar on-site glazier´s workshop has talented craftsmen who can create glass elements for your door exactly how you´ve always imagined them.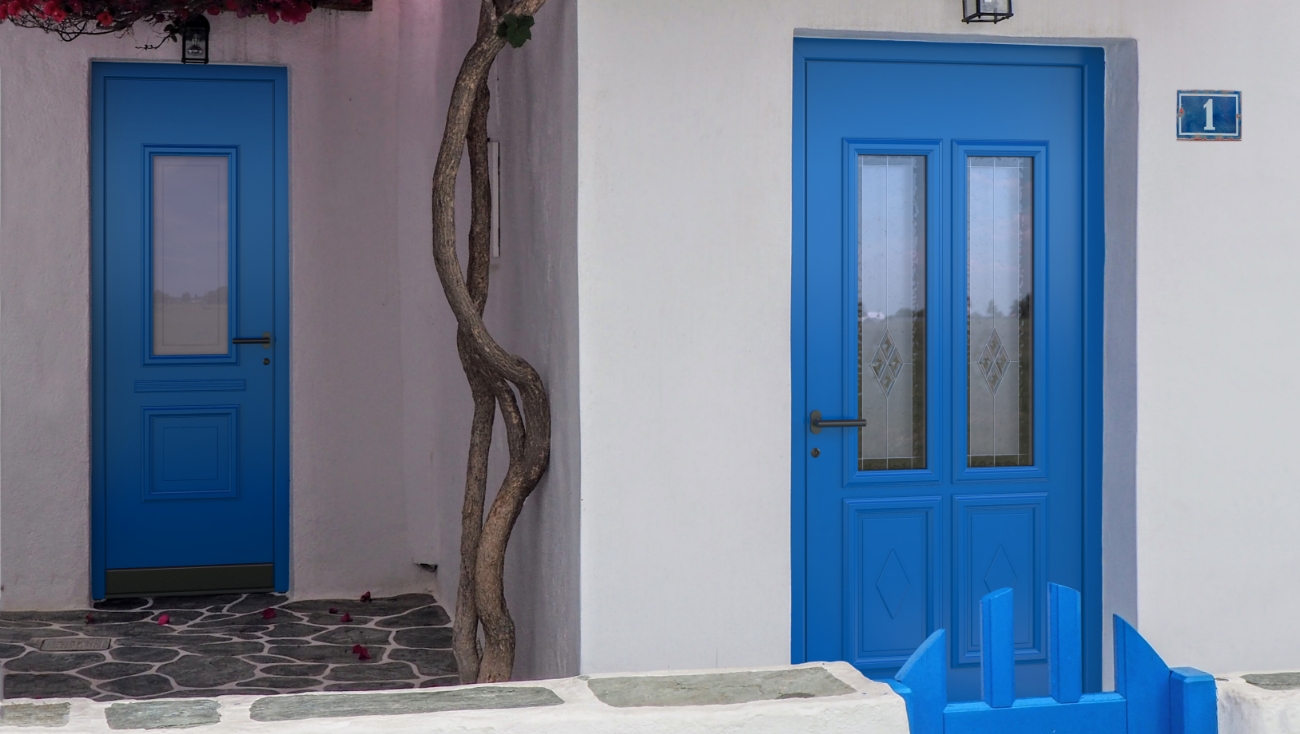 Styling your unique 4-panel front door
Where the material works as a baseline, furnishings and features make your door an individual masterpiece. In the Pirnar configurator, you have full control over all details: Choose the colour finish, handles, security equipment, etc.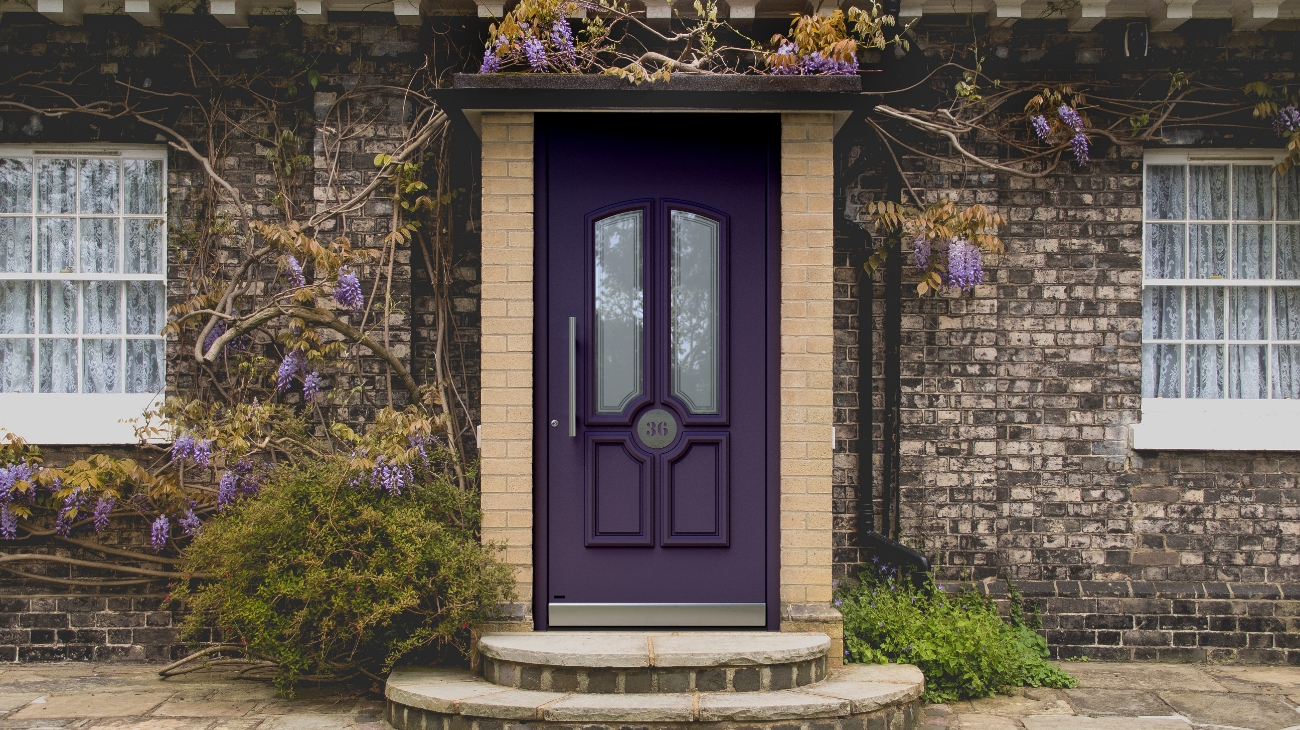 DESIGN YOUR FRONT DOOR
Pirnar: Premium doors
for your home
Whichever furnishings, details, and features you choose for your 4-panel front door – you can expect nothing but perfection from Pirnar. We strive to build bespoke doors reflecting your style and design preferences to the fullest. Explore our configurator to create your dream door, and we´ll suggest you local partners, through which you can order and have it at your home in no time.