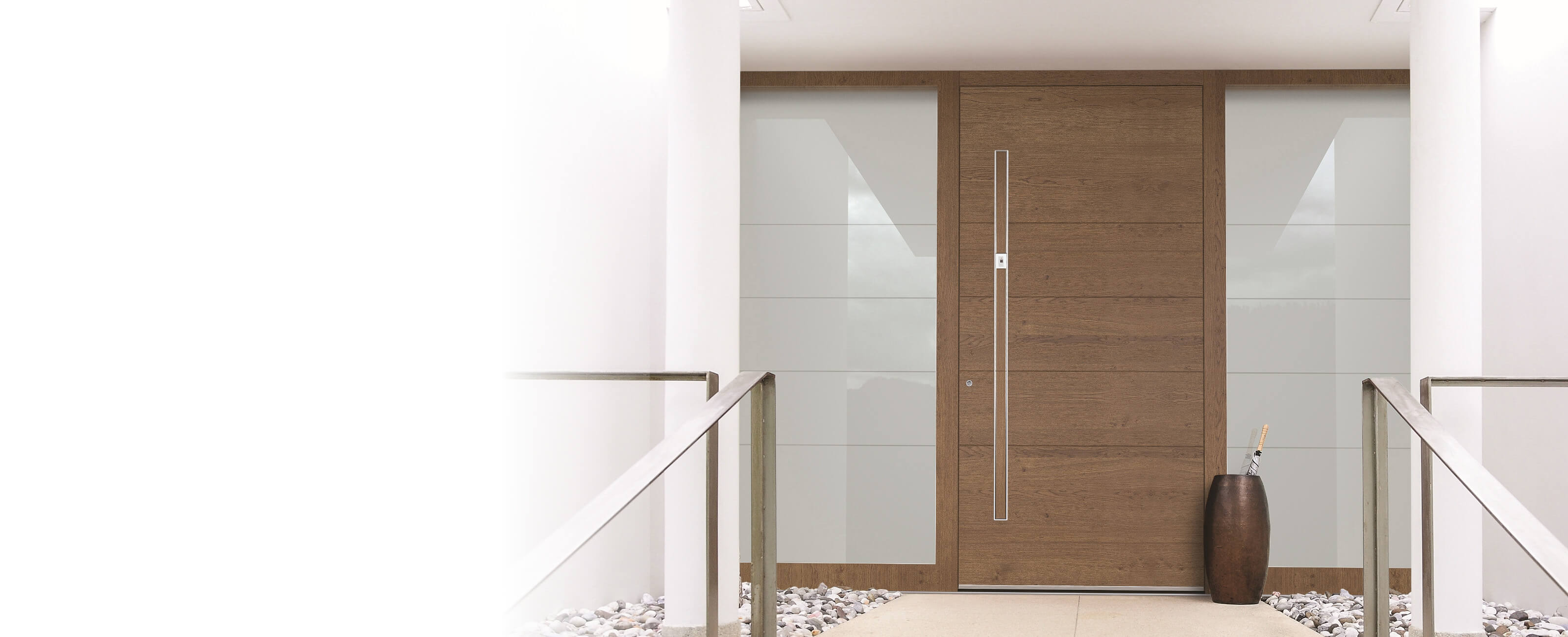 INVITING LIGHT INTO YOUR HOME
Glazed front doors
Glazed front doors allow sunlight to shine through your external door, which elegantly illuminates your entrance hall. Our glazed front doors give you the privacy and security you need while providing a luxurious and innovative highlight for your property.
Why choose a glazed front door?
External doors with glazed elements have many advantages over other exterior door types. They increase the appeal of your property while allowing a vast amount of natural light to enter your home. They also come with a wide variety of design options, making them an excellent fit for most houses. You can add as much or as little glazing to your external door as you want.
Unlike other materials such as wood, glass offers a plethora of different finishings that differ in transparency. There are various types, designs, and styles to choose from, making an external glazed front door one of the most versatile options for your house's exterior.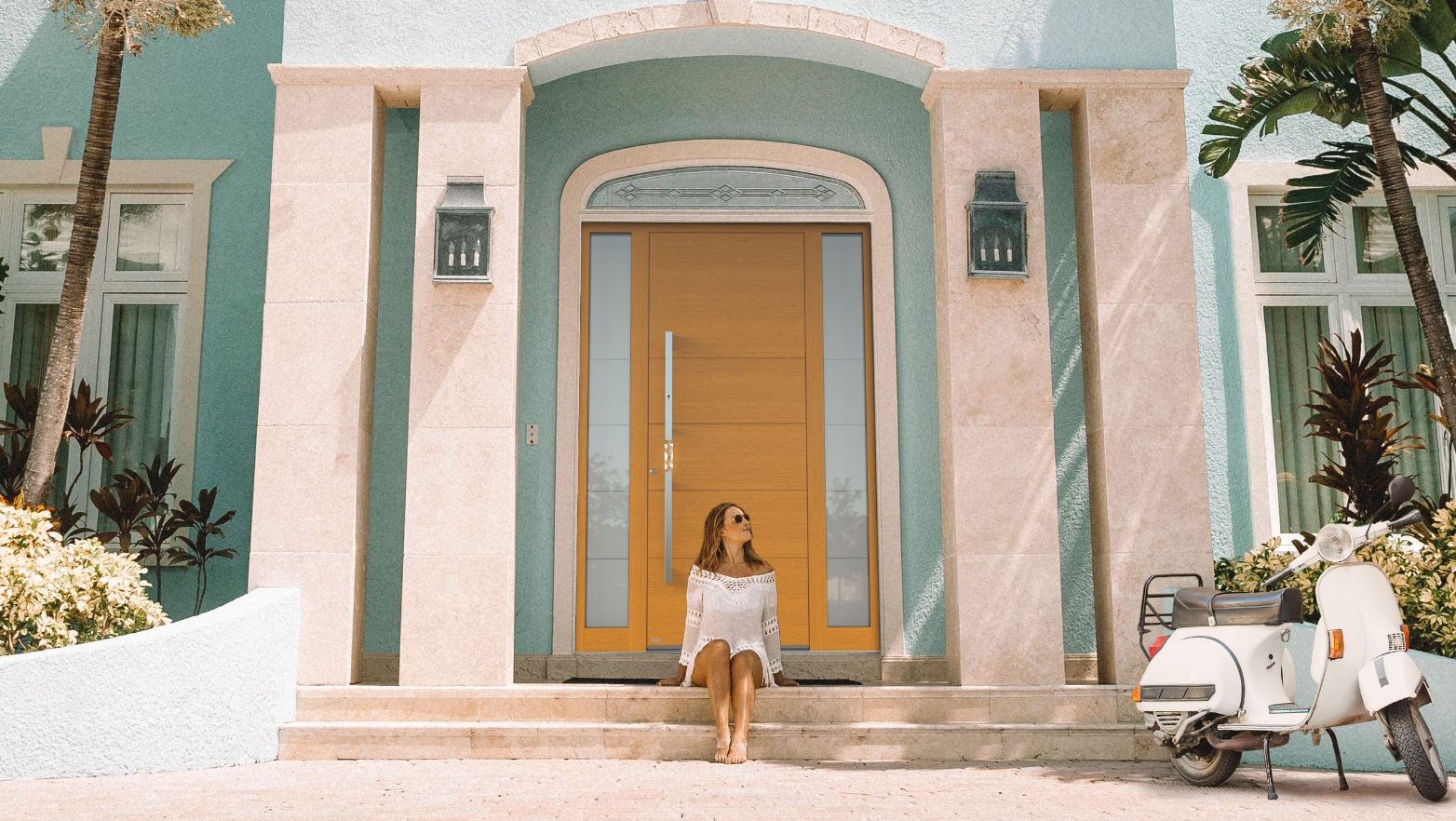 Security measures for glazed doors
External entrances with glazing have an unfounded bad reputation when it comes to security concerns. Unlike exterior doors made from hardwood or aluminium, glazed front doors have a lightness to them that is often interpreted as being easy to break into. At Pirnar.co.uk, we appreciate this lightness and take our customers'safety seriously. This is why we offer different security measures to meet your demanding expectations.
DESIGN YOUR FRONT DOOR
Designing an external door with glass inserts
Long gone are the days when glazed doors were limited to small elements of clear or ornament glass. Choosing our glass inserted external doors also means choosing an exclusive high-end product that will leave lasting impressions on your guests.
Different options of glazed elements for your front door
We offer different design variations to suit your prefered aesthetic. Among those are included:
Ornament
Etched
Frosted
Sandblasted
Stained
You are completely free to decide how many glazed elements you desire for your exterior door. While some of our customers prefer full-framed glazed doors, others may appreciate a few elegantly placed inserts on their external door leaf. This means that you can equip your external hardwood entrance with sophisticated glazed elements or add glazing to your aluminium door. This versatility allows the creation of ornate Cottage doors and modern, contemporary entrances.
Glass works especially well with warm wood decors like "Golden Oak" but leaves an equally luxurious finish on monochrome surfaces.
The shape is also completely customisable with organic shapes and geometric options being made possible by our talented artisans. Whatever your heart desires, turn your imagination into reality with the help of our configurator.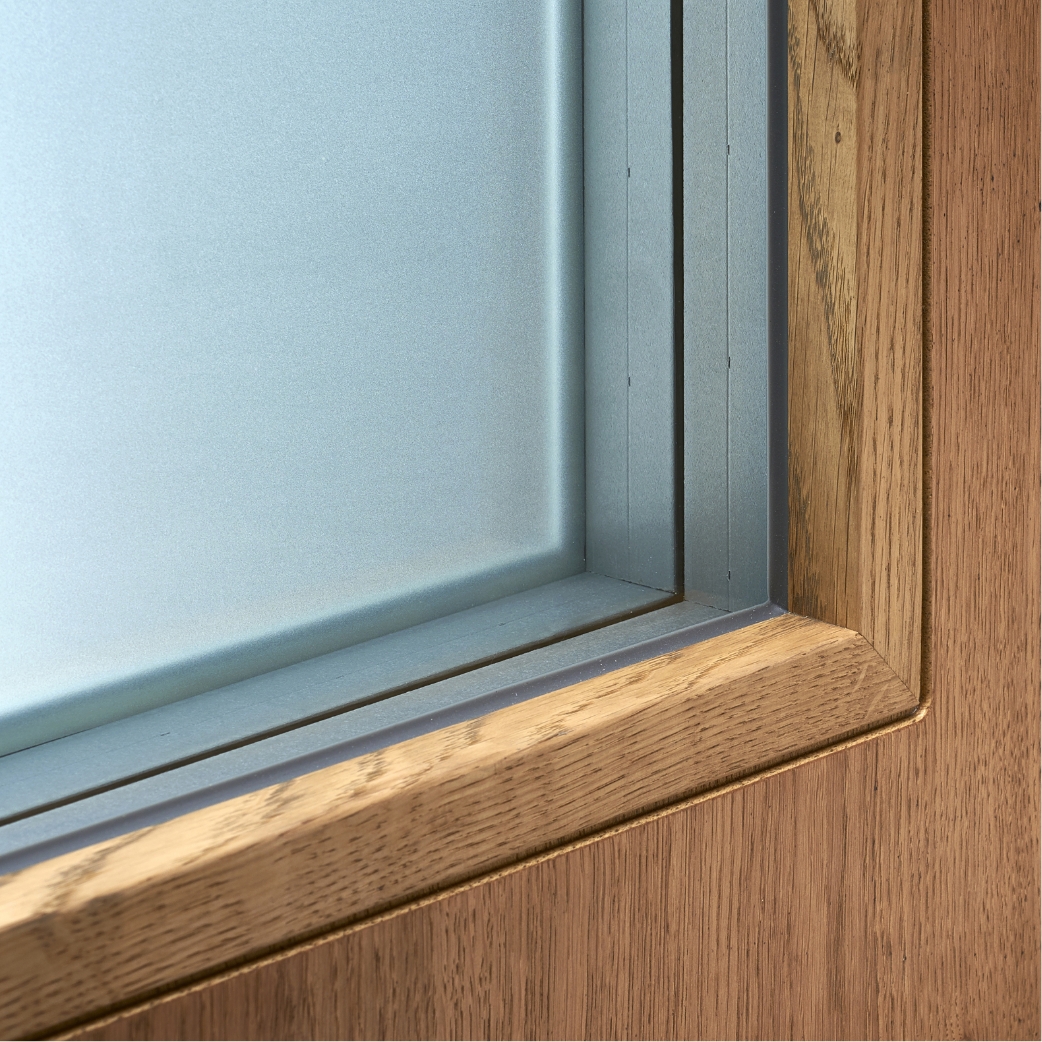 A glazed front door
specifically tailored
to your wishes
Simple and timeless or etched and ornate – our glazed front doors meet any standard and combine luxurious design with functional and innovative technology. Your made-to-measure external entrance door will impress your guests and ensure safety and privacy for you and your family.