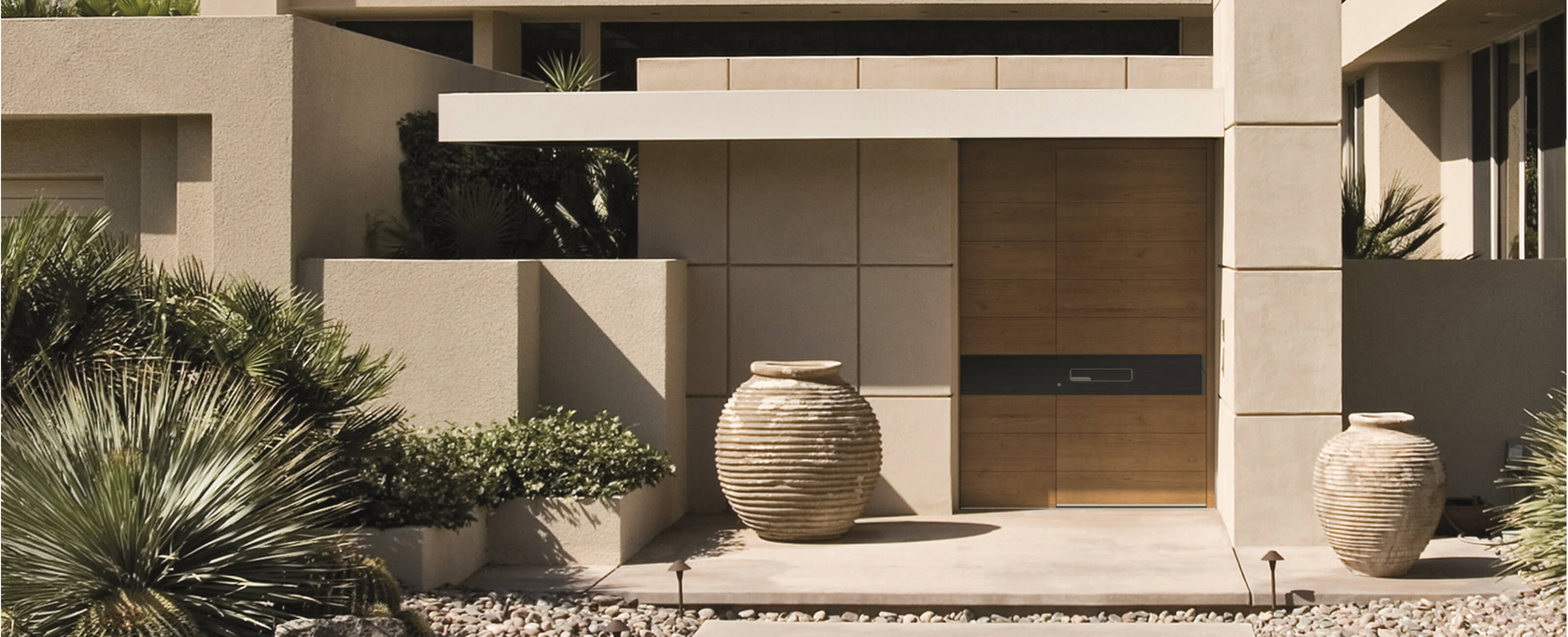 UNIQUELY STYLED
Walnut front door
When designing a new front door, the choice of colour is an important step and should be given sufficient attention. At Pirnar, we provide a variety of different colours, dependent on the material you choose for your entrance door. Walnut-coloured front doors are very popular and add warmth and elegance to your house exterior. This unique shade of brown suits any style and will surely awe any guests and passers-by.
Why choose walnut as your front door colour?
Walnut is a rich brown shade with warm undertones and a delicate hue of red. It adds a luxurious and graceful touch to your house and suits traditional as well as contemporary front doors-homes. Due to its rather neutral shade, it can be easily combined with other neutrals as well as with bright colours such as yellow, blue, or red. Walnut is also a great choice for glass doors, as its robust and classic look gets complemented by the lightness and airiness of glass panels and inserts.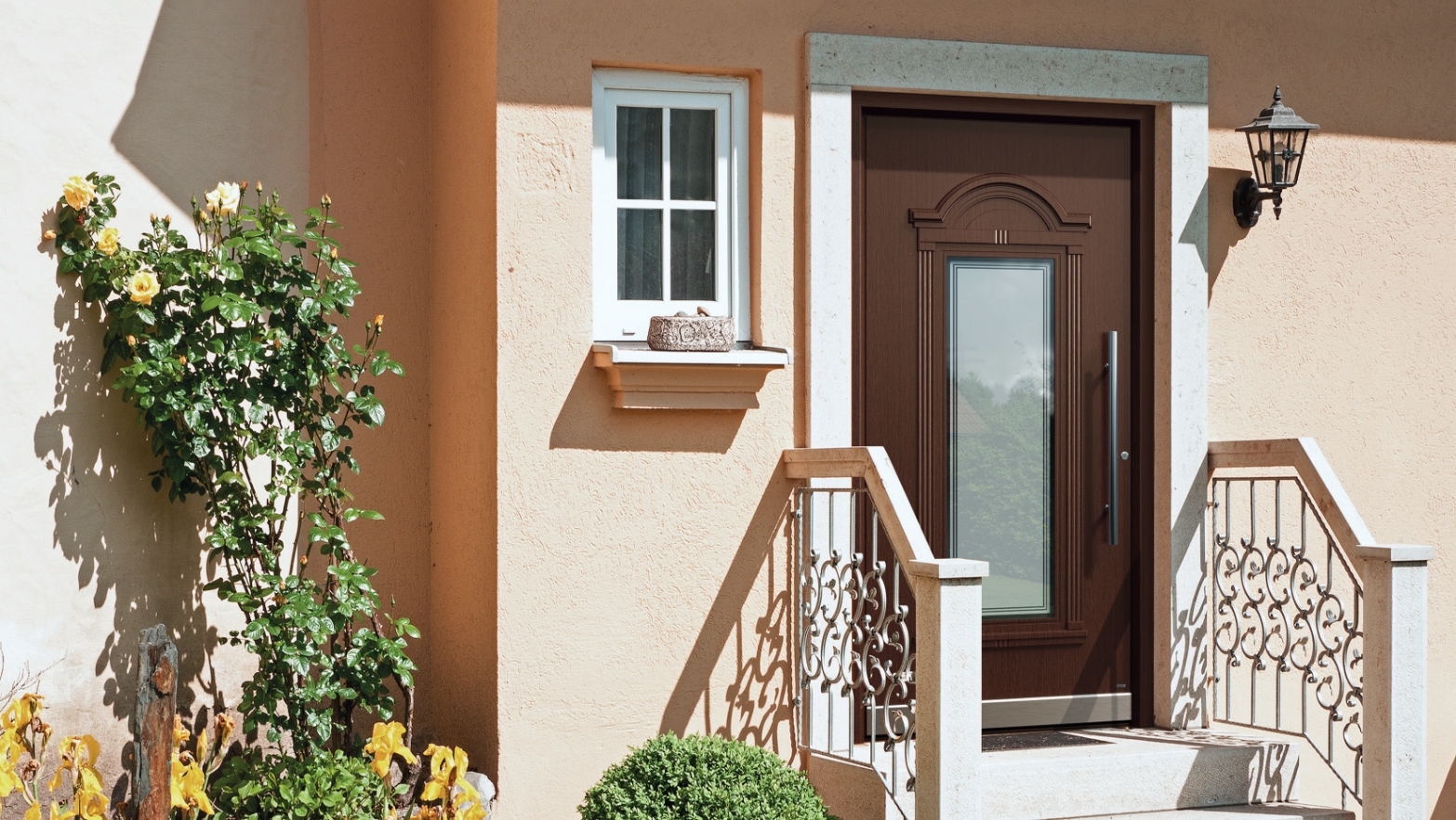 Choose walnut
Many homeowners of contemporary homes choose white or grey doors in order to create a subtle and timeless house exterior. If you want to set your house apart and add appeal to your property while keeping your front door in line with neutral shades, walnut may be the best option for you.
Options for walnut front doors
While entrance doors made of solid oak or larch come with their own advantages, walnut coloured aluminium doors combine the warm tone of wood with our innovative and high-end technology. For our composite doors, we offer any RAL colour as well as unique decors and textured varieties.
The rich shade of walnut
Many of our customers want to combine the unique structure of wood with the rich shade of walnut. This is why we also offer wooden decors such as 'Black Oak', which may suit your preference. You can take a look at all of the options available in our configurator and choose the one that meets your particular style.
If you want to opt for an authentic walnut brown we recommend RAL 8014 matte for a sleek finish or FS 8019 for a slightly more textured feel.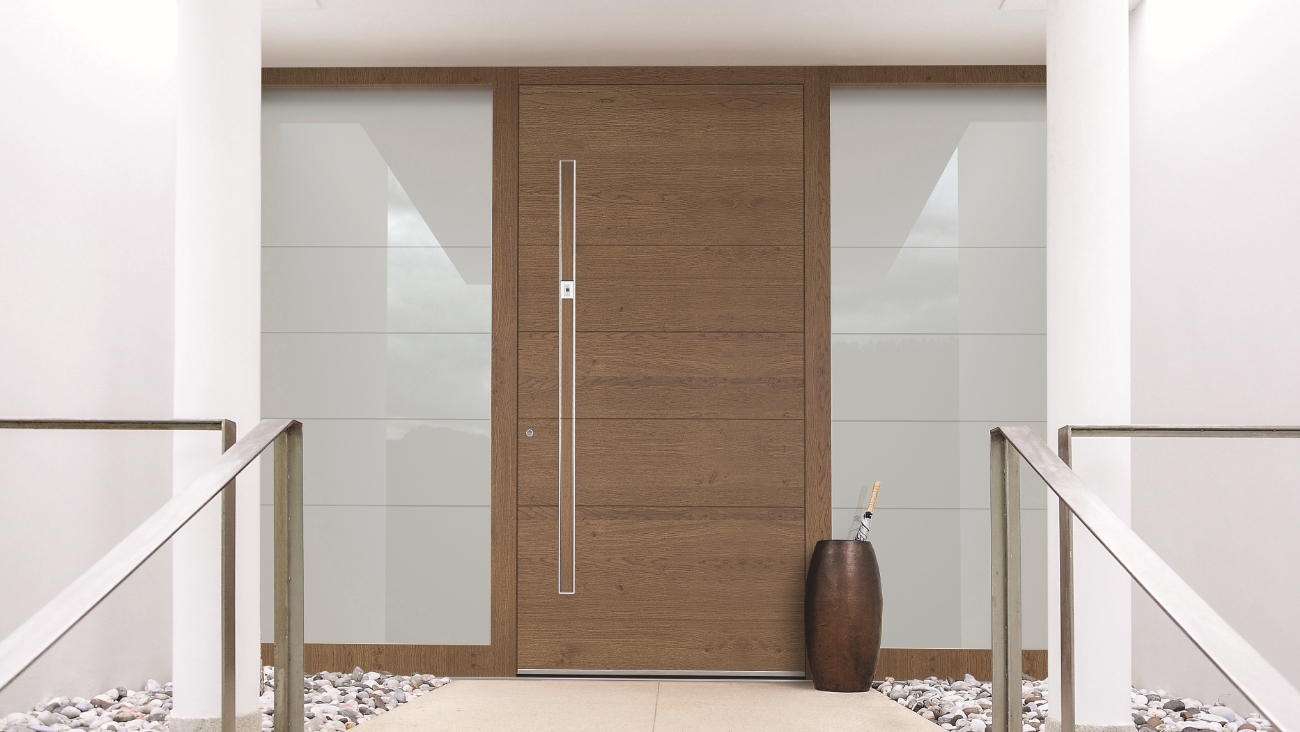 Door furnishings
Due to their neutral colour, walnut doors work well with any door furniture. However, as warm woody tones work especially well with golden accents, we offer various golden door furnishings including:
door handles
letter plates
knockers
In our configurator, you can select door furnishings and other decorative elements to complete your bespoke walnut coloured door.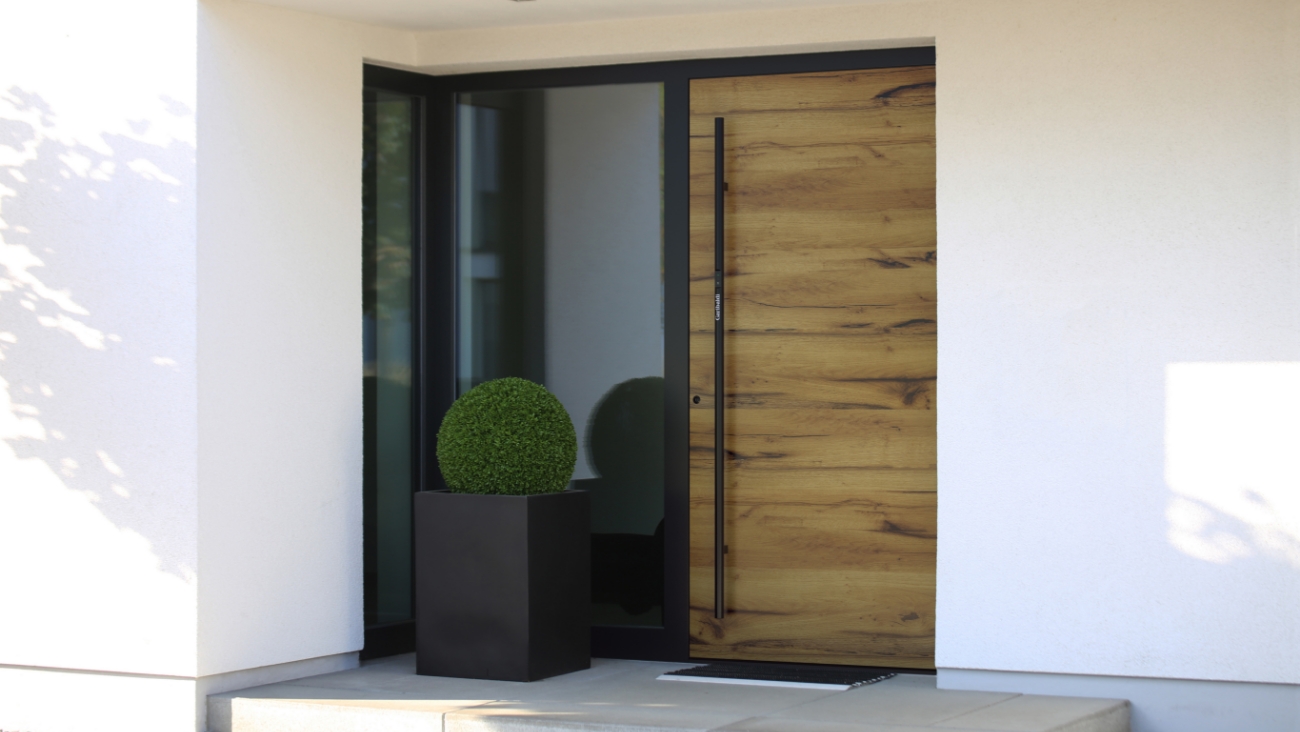 DESIGN YOUR FRONT DOOR
Walnut front door –
Classic elegance
Our walnut-coloured front doors combine elegance and luxurious design with innovative and modern technology. This rich shade will upgrade any property and leave an impression on all of your guests. Whether you choose a contemporary solid panel entrance or add glazed elements and side panels to your walnut door – our configurator can help you choose a door that fits your house's aesthetic.