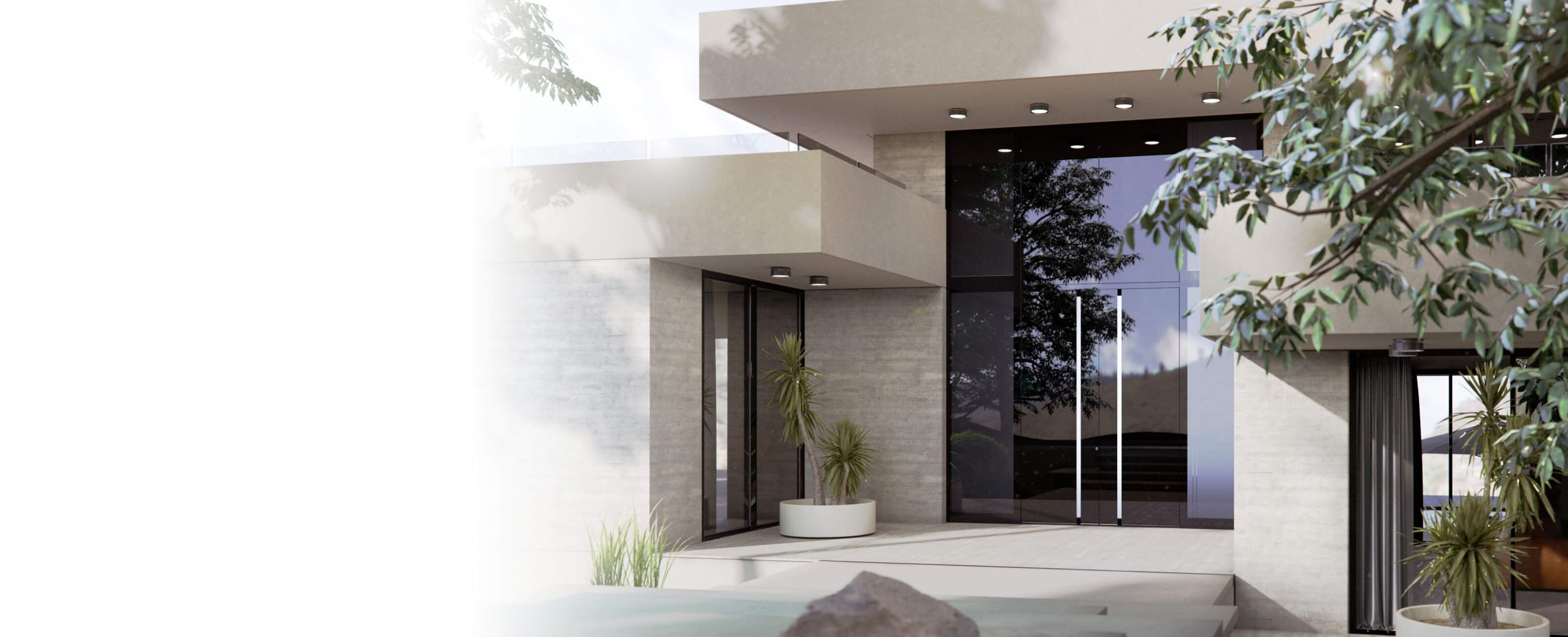 DESIGN HIGHLIGHTS BY PIRNAR
Contemporary front doors
A contemporary front door defines the style of your entrance area as well as your home. It leaves a mark in your visitor´s memory after they leave. A contemporary Pirnar front door is built to make that impression a remarkable and lasting one. Design your unique dream door in our comprehensive configurator and give your abode the certain something it truly deserves.
Made to measure modern style doors
Simplicity, clear lines, understatement – the modern style leaves a lasting impression when done well, especially for architecture. To give your home a modern look, your front door has to match the rest of the house. At Pirnar, we offer you an abundance of options with our configurator to realise your contemporary design wishes:
model variants
various materials
individual furnishings
sidelights and transom windows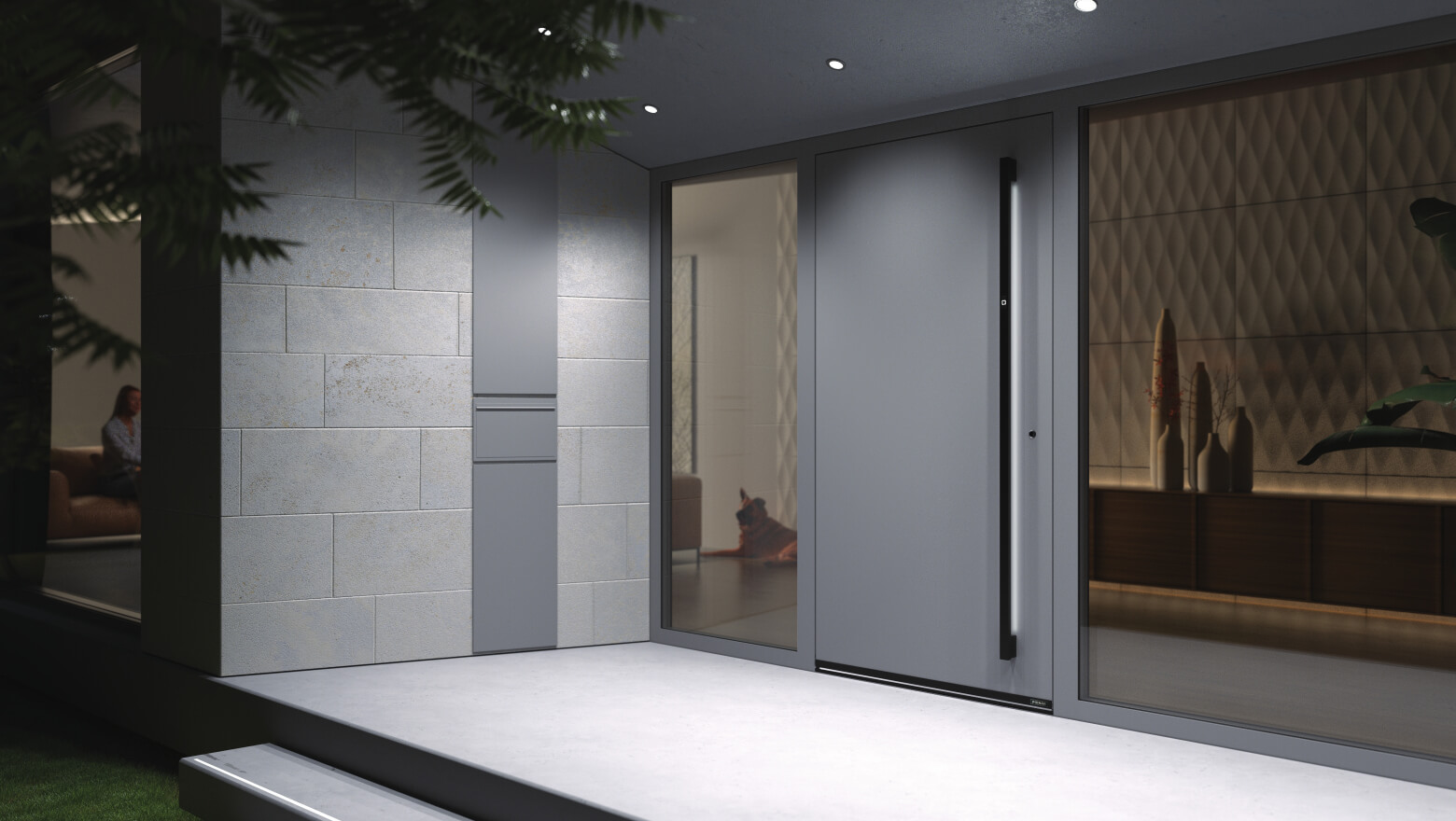 Contemporary
style options
Wood or metal front doors – no matter the material, a contemporary look is easily achieved with both materials, especially as a composite. Glass elements like sidelights or a transom window above your modern design front door give it that certain something. Individual furnishings, i.e., handles, colour choice, or an infill, also make your door design stand out. Pick a door from our many contemporary styles and make it uniquely yours.
Robust materials as a solid core
To create front doors which last for decades, you need a solid basis. We use robust materials to build our Pirnar doors to guarantee maximum longevity. At the same time, these base materials have to excel in all other high-quality areas, such as their sound and thermal insulation, weather resistance, and security.
DESIGN YOUR FRONT DOOR
Aluminium front doors – perfect for modern styles
Aluminium has that certain something to it which makes it perfect for modern door designs. Adding to its inherent qualities, we have looked to improve the material even further. We have created a design with outer carbon chambers for our aluminium door profiles to solve the material's tendency to bend in highly fluctuating temperatures.
CarbonCore system
Another innovation is our CarbonCore system. We combined an integrated metal core made of carbon fibre with a magnet sealing gasket to increase stiffness and the impermeability to severe rain and wind. The result: No draught and no wetness will get through our CarbonCore front doors, no matter how miserable the outside weather conditions are.
Security and contemporary looks go hand in hand
Pirnar strives to be at the forefront of technical developments and innovation. For example, we were among the first front door manufacturers to include high-performance fingerprint door locks. Over the years, we have improved the standard fingerprint scanners to create perfectly safe ones from scratches and other damages. The Pirnar Securo scanner is easily programmed, has impressively fast reaction times, and is easy to replace – our doors have a lifespan of about 30 years, scanners unfortunately less.
For your home security, you can individually design your contemporary door with additional safety measures. Multi-lock systems, hidden door hinges, reinforced fittings and secure door frames are some of the options to make you feel absolutely safe. Intruders won´t be able to enter your home through your contemporary front door – no matter if you are home or on the road.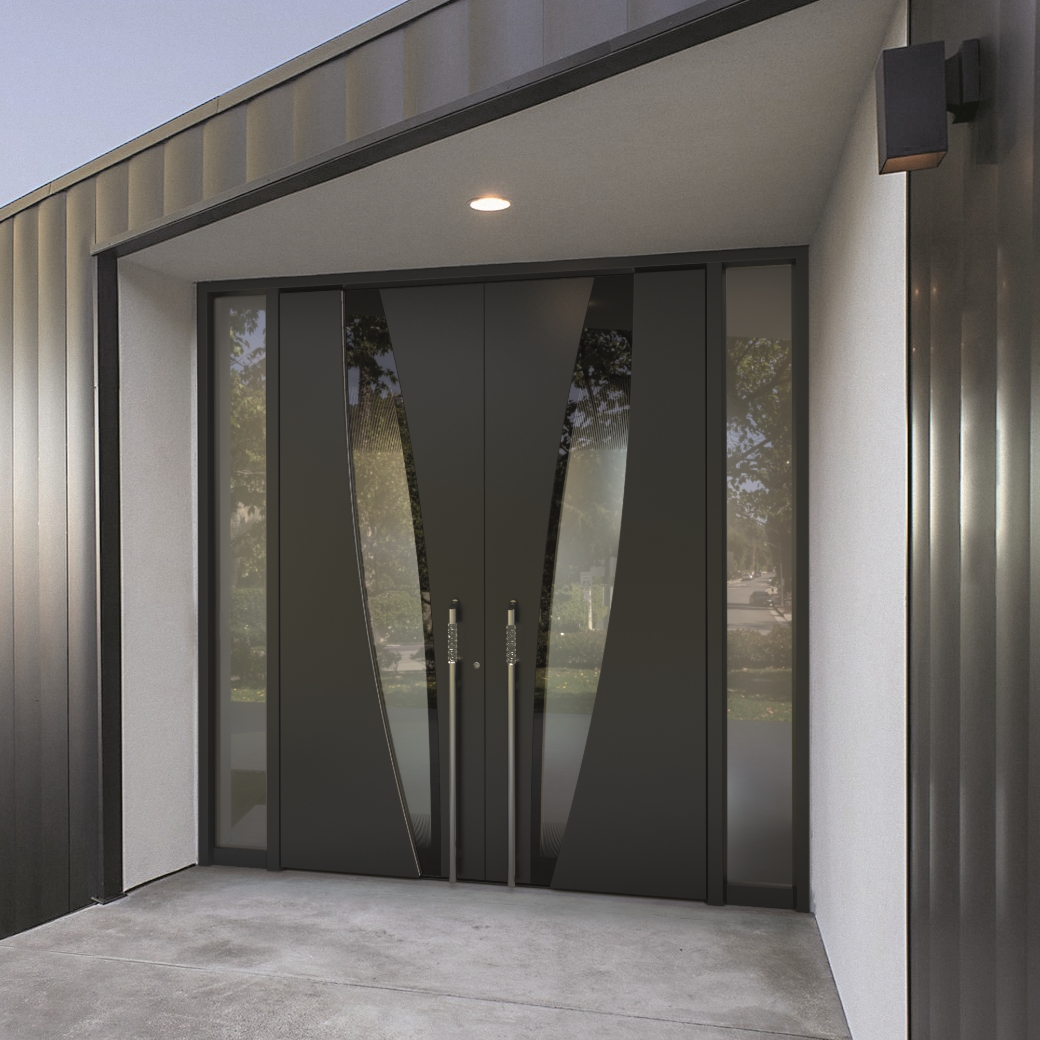 Pirnar: Modern
designs to amaze
High-quality, contemporary front doors are as versatile as the homes they are built into. Whichever combination of materials, infills, glass elements and other furnishings you wish for – Pirnar is your one-stop. Explore our configurator to create your contemporary external door, and we will help you find a Pirnar retailer in your area.