Best aluminum doors for a friendly welcome
You have unlimited options when choosing the entry doors. The aluminum doors will adapt to all your wishes and requirements.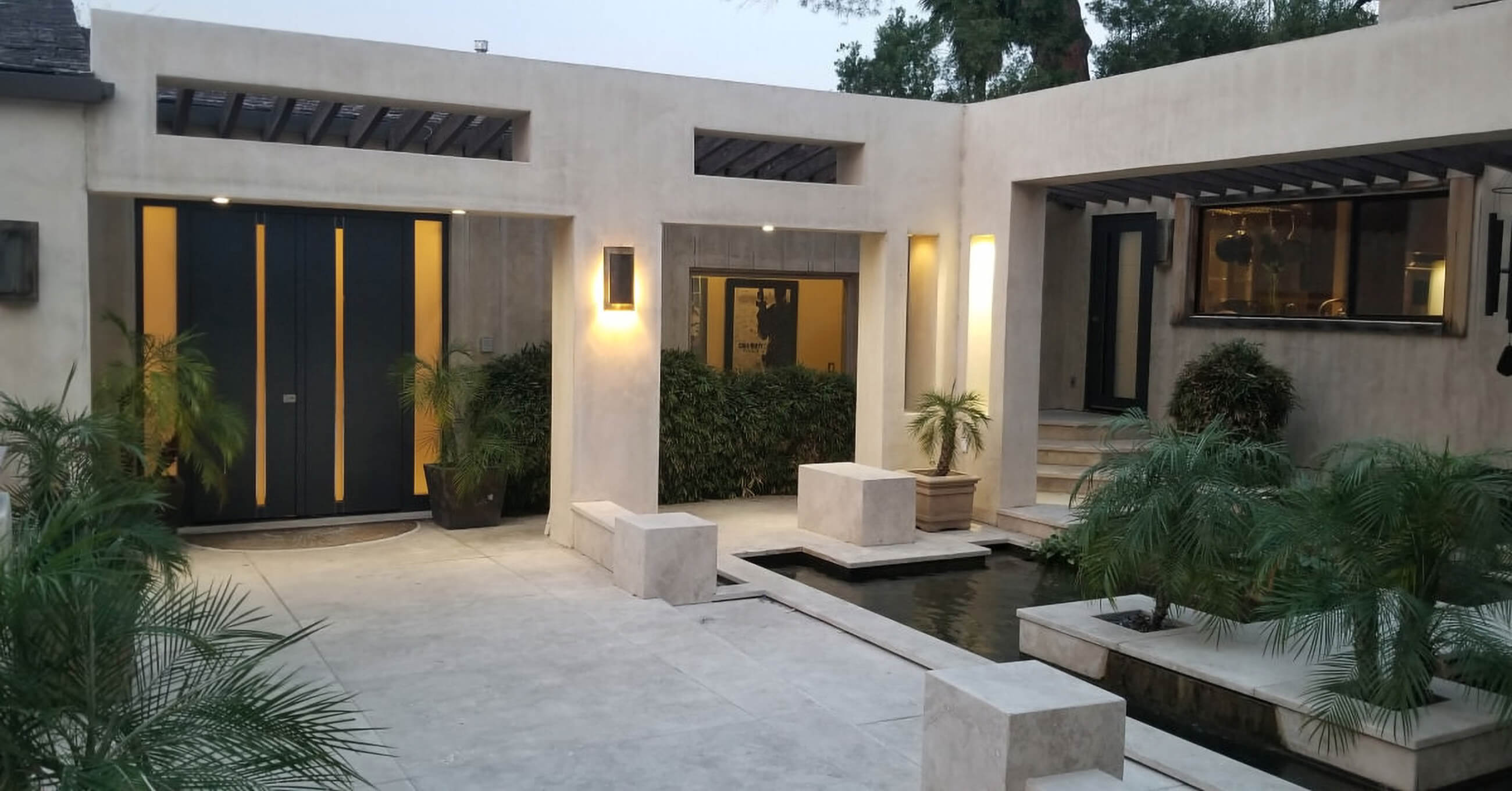 Choosing a new door for your home is a very important decision. This is one of the first things your visitors and neighbors will see, and it is something that you will use every day. You can choose from a range of styles and materials which makes the choice of the right aluminum door even harder. Whether it is a new building or renovation, the entry door is the face of your home. If you want to upgrade the level of safety, insulation or aesthetics, aluminum is the right choice for you.
Today, it is important to make smart decisions not only for ourselves but also for the environment, so let's choose carefully.
Flexibility, durability and long useful life
Aluminum is a very versatile material that can be easily shaped and adapted to a variety of designs and shapes, and provides design flexibility that is limited only by your imagination.
Compared to other options, aluminum is significantly cheaper. Compared to other materials, it is very economical as it requires minimal maintenance.
Aluminum is often used in construction, so it is not surprising that one of the obvious features of aluminum doors is their durability and long useful life.
Care for the environment and safety
Due to the strength of aluminum, we can produce narrower frames for a more streamlined overall aesthetic. Its strength makes it possible to manufacture doors of above-standard dimensions without the fear that they will bend.
Design options
Aluminum entry doors can fully match the style of your home, from minimalist and modern to elegant and traditional. Even before completion, this metal is elegant and durable, representing a blank slate which can help perfect the image of your entrance.
Single or double-leafed entry doors?
So far, we have only talked about practicality, but your entry doors should also match your facade and house style. An important part of this is the choice between single and double-leaf doors.
Single-leaf - More common single-leaf aluminum entry doors provide simplicity and take up less space, which is the case with many entrances.
Double-leaf - For those who want a more extravagant entrance to their home, a double-leaf door is the right choice. Such an element adds a touch of grandeur to the facade of your home. Large glass door leafs can be used to give you even greater insight into the surroundings and provide a sense of light and spaciousness as you enter your world. The double-leaf entry doors are also useful for homeowners who need a wider entrance to bring in larger items or simply want to add a touch of drama to their home.
Locks and pull handles
The choice of fittings is unlimited. You can adapt to the style of the door or maybe look at the bigger picture and connect the choice of accessories to the interior decor in the rest of the house. For a timeless and sophisticated look, consider details such as color matching and choice of materials, such as chrome or stainless steel. Smart homes are also becoming increasingly popular. In doing so, you can create doors with special electronic locks that will only allow you to access by entering a code, using your fingerprint, or even with face recognition.
Finish and colors
Most aluminum doors are powder coated to provide a long useful life with minimal maintenance. The evenness of the coating ensures a smooth finish with no lumps or drops, as well as long-lasting durability and quality despite unpredictable weather conditions.
You can choose from a variety of RAL colors, as well as wood decor that will make your aluminum doors shine with the look of wood.
A wide range of aluminum entry doors means you will be able to find something that perfectly fits your home. Moreover, thanks to their durability, timeless appearance and the variety of accessories, you can be sure that this is the choice that will pay off.
Listen to your heart and choose the entry door that will appeal to you. Visit our showrooms and let yourself be inspired by Pirnar collections that will give you a sense of comfort, warmth and security.