How to choose the right entrance for your home?
Which material to choose - aluminium or wood? Which style do you prefer - modern elegance or a touch of tradition? Have you considered the quality, insulation and security of the entry door? It is often difficult to gather important information in the sea of different providers.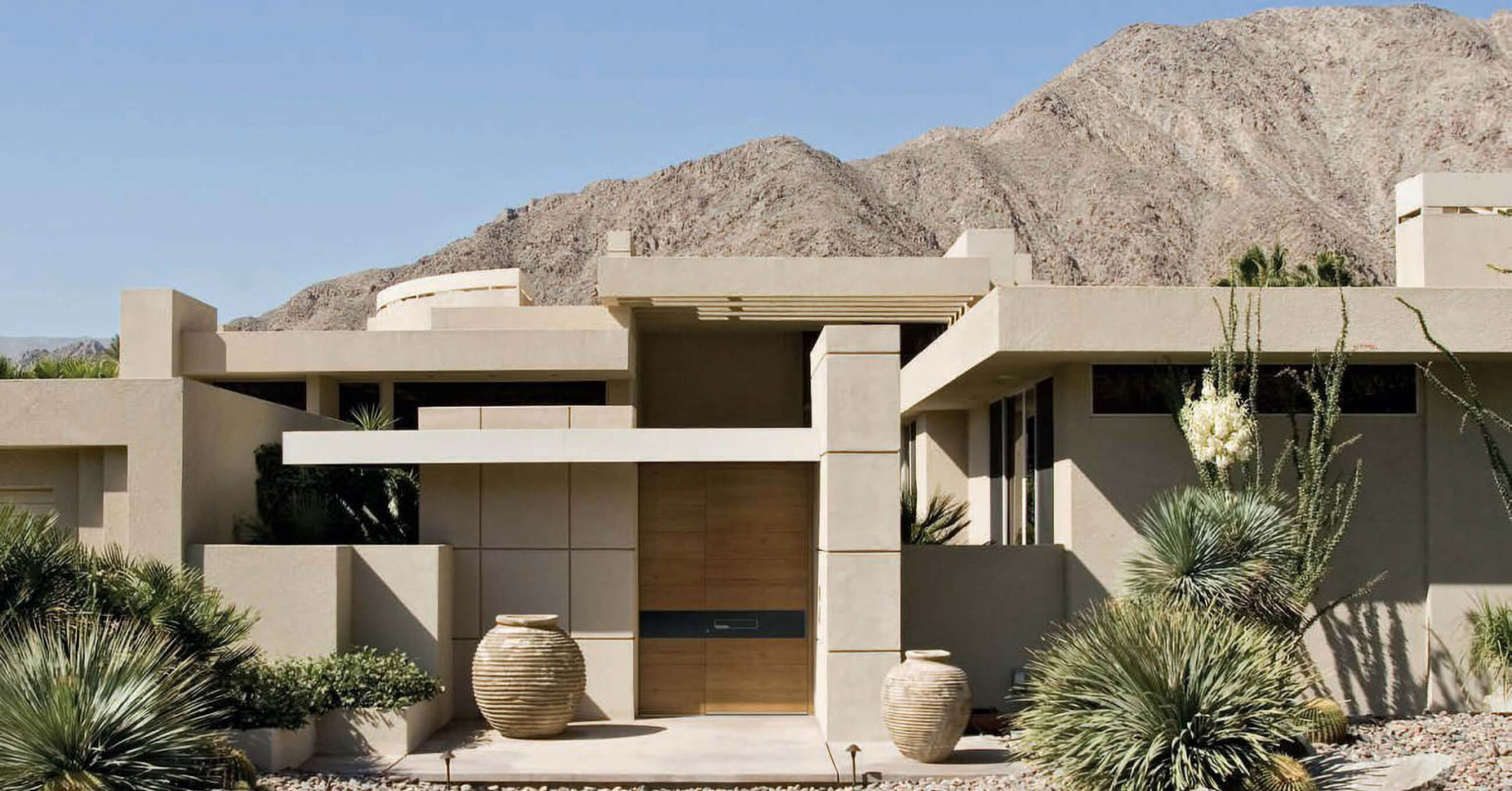 We have prepared a short guide with all of theimportant information, in order to make the process of replacing or purchasing the new front door easier for you. In a few steps we will point out everything you need to consider before making your final decision.
The external door expresses the first impression of your home
A front entry door is an investment for several decades, so it is important that you spend enough time selecting it. It is the first impression of your home, providing you with security, insulation and protection from the outside world.
It expresses the character of the people who live in the house. It indicates that you and your house are unique.
Are you looking for a front door that will incorporate functionality, aesthetics, quality and durability? Are you concerned about the price / quality ratio? This guide will answer all of the above dilemmas.
Which material to choose for your external door?
Do you enjoy the warmth of wood or the strength of aluminium? Would you prefer a combination of both? We would advise you to choose the material that suits your style and needs. Each has its advantages and disadvantages.
The most common variations and materials offered by manufacturers:
Alu - wood front doors (combination of wood and aluminium),
PVC front doors.
In the following segment, we will explore the performance of wood, PVC and aluminium front doors for the house.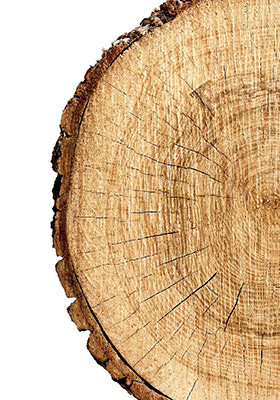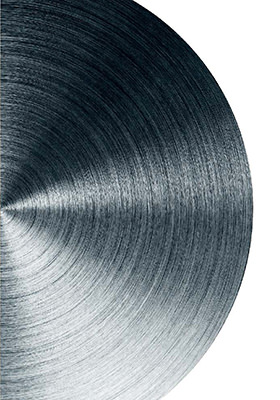 Aluminium front door - aesthetics, safety and insulation
Alu front doors are gaining popularity on the market. Here are some of the general advantages of aluminium front doors which convince customers into choosing this material:
they are extremely durable,
resistant, long-lasting,
aesthetically complete,
aluminium is a fully recyclable material,
minimal maintenance required.
Alu front doors and aluminium windows adorn both modern and traditional houses, entrances to residential and commercial buildings. What are the reasons why more and more customers are opting for them?
Additional benefits of aluminium front doors:
the stability of the structure, which may be further reinforced with carbon,
excellent anti-theft protection,
outstanding sound insulation
exceptional thermal insulation,
a wealth of personalisation options (styles, dimensions, colours, accessories and security equipment, etc.).
Quality
If you are opting for an aluminium front door, you should pay special attention to the following factors:
front door construction,
thickness of door profiles,
the quality of the installed components,
stability (carbon reinforcement is certainly welcome),
sound and thermal insulation.
These factors are important for durability and minimal maintenance requirements of your front doors.
Energy efficiency
The aluminium front doors are suitable for both renovation and passive house construction, as they are very energy efficient. In accordance with the customer's wishes, they are powder coated with UV-resistant paint which allows for a long lifetime and retention of its original appearance.
Numerous personalization options
With aluminium exterior doors, you can choose between glossy and matte structural colours, or you can add a finishing touch with an elegant glass cover. Here at PIRNAR, we also offer wood imitation structures and other forms of décor (concrete imitation, etc.). Select the glass type and dimension, magic lighting and other decorative elements.
Price
Quality aluminium entrance doors are slightly more expensive than other materials, but because of the advantages listed above, the investment is definitely worth it.
Check out the catalogues of the world's most award-winning aluminium doors
Wood front doors - warmth and the scent of nature
A healthy and enjoyable habitat is important. Wood is a material that is people and environment-friendly. The variety of wood, surfaces and individual characteristics make it one of the most important natural raw materials. It is a wonderful product of nature we have been living with since the ancient times. We all remember the mighty wooden doors adorned with many beautiful carvings still seen in many places.
We are surrounded by wood every step of the way. It can be used to make beautiful furniture as well as wood front doors. They provide the house with a unique touch and complement the look of both modern and traditional houses.
Advantages of wood front doors:
permanently renewable, natural material,
Favourable living climate, well-being,
Numerous personalisation options
while maintaining a long service life.
Wood lovers, however, know that maintaining a wooden door is a bit more challenging compared to an aluminium front door. We recommend that you regularly maintain and protect the wood front doors from external influences. How? By adequately applying protective lacquer according to the manufacturer's instruction. For a more effective protection we recommend a canopy.
PVC front doors
PVC front doors are the least expensive option listed.
The advantage of PVC front doors is that they are extremely lightweight and sound and heat insulating.
They also have some less favourable features:
PVC bends at high temperatures, making the doors difficult to close
Consequently the doors become misaligned and lose the initial tight-fitting properties
some profiles are not UV resistant and therefore turn yellow or even crack in the sun.
What are the criteria that should be followed when buying an entry door?
When buying a front door, first ask yourself what is the reason for buying a new front door? What exactly do you expect and need from them?
Are you in the phase of construction of a new house?
In this case, the exterior front door is a necessary investment. Consider the insulation factor of a front door when it comes to a passive house, comply with the style of the whole house, or consult an architect. You can match the colour of the front door with the colour of the windows. Alternatively, you can liven up the look of the house with the contrast of the front door and adding a personal touch to it.
Have you decided to renovate the entrance?
Is your current front door worn out or no longer appropriate for the exterior look of your house? Consider what annoyed you with the old door and choose the manufacturer, the material and the model that will withstand all the problems.

Are you concerned about long-term energy savings?
Good insulation and long-term savings are definitely linked to quality and energy-efficient front doors and windows. Wondering how much you can save with well insulated doors?
Learn how to save money with well insulated doors
Is your existing front door not functional?
If you are one of those who often lose or search for keys then we definitely recommend a fingerprint reader or a keypad. Both solutions will give you a higher level of safety and the highest level of comfort.
Do you lack light in the hall?
If so, select the front door with glass panels. The glass can be on the door leaf, or you can add side windows or a transom window.
We recommend that you entrust your ideas, wishes and concerns to the professional consultants who will offer you the best solution. The front door should reflect your character and enhance the look of your house.
At PIRNAR, we make custom doors for your house or apartment building. Adapted to your needs, desires, style.
Are you in a dilemma about the colour of your entrance door?
You can match the colour of the front door for with the colour of the windows, the colour of the facade or with other exterior doors of the building. You can also opt for a colourful front door to showcase your uniqueness and audacity.
Can't decide on just one colour? With PIRNAR you can choose between one-colour or two-colour version of the door. It is recommended that you further check the colour selection with the colour chart in the showroom. Different environmental influences certainly have different effects on the colour shade, so inspect the desired pattern in daylight. If needed, bring the sample to the house and compare it.
Do you like to follow modern trends? At the moment, the most favourable is the contrast of the grey front door on the white facade Elegant architectural style is often complemented by black gloss or matt glass doors. The most popular look for a wood front door is currently a natural knotty oak.
Consider your personal style regardless of trends, as the front door will welcome you and your visitors for at least 30 years to come.
Choose the colour of your front door
Custom doors and dimensions
Contemporary architectural achievements lean towards exclusive doors of extraordinary heights. Double entry front doors can further emphasise the magnificence of the house.
Need more light in the hallway? Then you are advised to opt for a door with a side window or a glass door panel.
Modern construction leans towards larger front door dimensions. Doors are often higher than 2 m. At PIRNAR we can offer to make doors higher than 3 m, due to extremely solid carbon reinforcements in the profiles.
How about buying a front door from the stock or a sell-off? Buying a door with stock dimensions? It is a door that is not custom made. If you still have time to adjust the door opening on your new house to the door from the sell-off, then no compromises will be required on your behalf.
Since this is a long-term investment, we definitely recommend custom made doors. Although slightly more expensive, there will be no need to compromise on the appearance and the extra cost of masonry work.
Is it worth investing in a safe door?
In addition to colours, style and materials, also pay a lot of attention to the security of the front door.
Due to the higher rate of burglary attempts, the trend of increasing security is on the rise. A high-quality anti-theft front door will stop a burglar, or at least deter them from breaking into your home. In addition to windows, the front door is one of the main risk factors for burglary. Therefore, security is still one of the key elements in choosing the front door.
What should you consider when choosing the front or side doors for the house?
A lock that should be multi-point,
Locking systems, where we advise a fingerprint reader,
The thickness of the safety glass,
Safety cylinder,
Hinges and safety pins,
The thickness and composition of the profile.
How we define the security of the front door is indicated by security classes. Window and door manufacturers, police and insurance companies were involved in defining the classes. RC1 or RC security class is recommended for residential homes.
The security of your house definitely depends on the entire builder's joinery. This is why we advise you to take in consideration having your front door as well as your windows additionally fitted with electronic locking sensors that discretely show which doors and windows are open or closed. They are designed like anti-theft sensors and can be integrated into all alarm systems.
More and more buyers are opting for a fingerprint reader and electronic door locks when purchasing a front door for their home. A motorised multi-point lock provides the highest level of security. The fingerprint reader allows access only to people who have been entered in to the system by the owner. This makes worrying about lost keys and leaving your front door unlocked completely unnecessary.
Learn more about front door security
Can you save money with heat-insulated doors?
Thermal insulation is important if you want to save on the cost of heating in the winter or cooling in the summer. Good windows and high quality entrance doors or side doors keep the heat inside.
A modern and high-quality front door with quality installation is guaranteed to protect against external influences such as heat and cold.
The recommended value of thermal transmittance for the front door is U = 1.2 W / m2K. For a passive house construction, the conductivity should be equal to or lower than U = 0.9 W / m2K.
How much can you save with a well insulated front door?
What determines the sound insulation of a door?
The accumulation of noises and various disturbing noises from the surrounding area always disturbs us. Soundproofing the front door is important for a quality and comfortable stay, as it affects our well-being as well as health.
What does the sound insulation of the front door depend on?
the embedded material,
sealing of surfaces,
quality workmanship,
quality installation.
How does quality installation affect the security of the entry door?
Proper installation of the front door is of paramount importance to ensure the safety, flawless operation and excellent thermal and sound insulation of your home. Only quality installation guarantees a long service life and you will be satisfied with the entrance of your choice for decades. Therefore, we recommend that you entrust the installation of front doors to experienced professionals.
There are several different ways to install a front door.
Classic front door installation
The gap between the frame and the wall is filled with polyurethane foam or other insulating material, and the frame is secured with anchors or screws.
Modern installation of entrance doors according to RAL guidelines
Currently, more and more customers are opting for a RAL installation. Why? It is an energy efficient method of installation, which uses only certified materials for this type of installation. One of the prerequisites for obtaining an ECO fund subsidy is installation according to RAL guidelines. This applies to new construction, as well as the replacement of doors and windows. The purpose of this type of installation is to make the inner part impermeable to air or moisture, the intermediate part thermally insulated and the outer part impervious to water and wind.
Learn more about the proper installation of front doors
Wondering how easy it is to maintain the front door of the house?
Exterior front doors are exposed to many external influences - wind, sun, dust, snow, temperature fluctuations and other dirt. Therefore, the proper protection and maintenance of the front door is extremely important, whether it is the entrance of your new or renovated house. Because the materials used for the exterior doors are different, so is the complexity of maintenance.
The wood front door requires a little more care than the aluminium front door.
We recommend that you always start the door cleaning at moderate temperatures (24 degrees celsius).
Care and maintenance of wood front doors
The wood front door must be protected from the sun and moisture so it is necessary to restore the paint or varnish every few years. Regular maintenance and special wood cleaners will ensure that the door stays beautiful for a long time.
Care and maintenance of aluminium front doors
Maintenance of aluminium front doors is not difficult as it does not require much care. Doors must be cleaned several times a year with mild pH neutral cleaners or with special cleaners provided by your door manufacturer. After each cleaning, wipe the material with a soft cloth.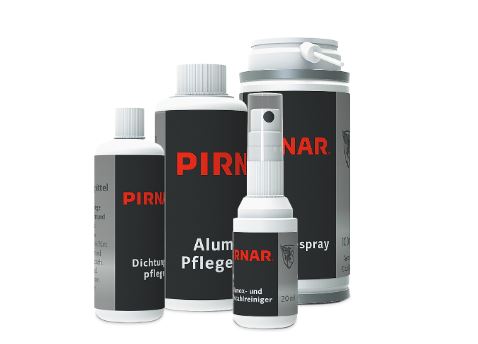 Read the PIRNAR Door Maintenance Guide
To sum up...
Since the front door is a business card of your house, spend more time choosing it. You will pass through them several times a day, while they protect you from outside influences and uninvited guests.
Make sure that you pay special attention to safety, sound and thermal insulation, proper installation and quality of the front door.
Our expert advisers are available for any questions you may have. Welcome to our showroom.