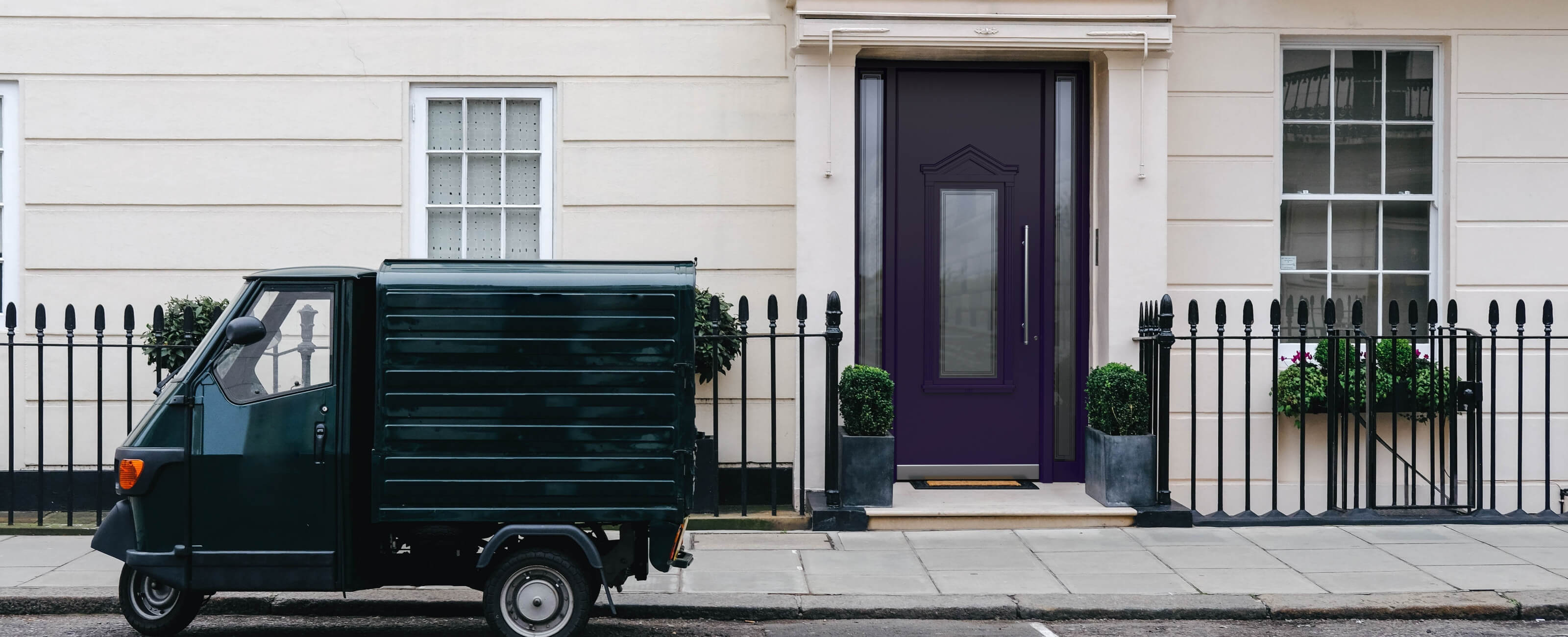 THE NEW KID ON THE BLOCK
Aubergine front door
Painted front doors are making a comeback! Whereas anthracite and grey doors have been portrayed as the standard for quite some time, aubergine front doors have now re-captured the market. At Pirnar, we offer various front door colours, but aubergine has become one of our particular favourites.
The significance of aubergine
The term 'aubergine' has a Sanskrit origin and is commonly used to describe the vibrant purple colour of a ripe aubergine. It is a dark, rich purple with hues of red and brown. Depending on cultivation and varieties, aubergines can differ in colour, ranging from light pink to green and even purple to grey front doors shades.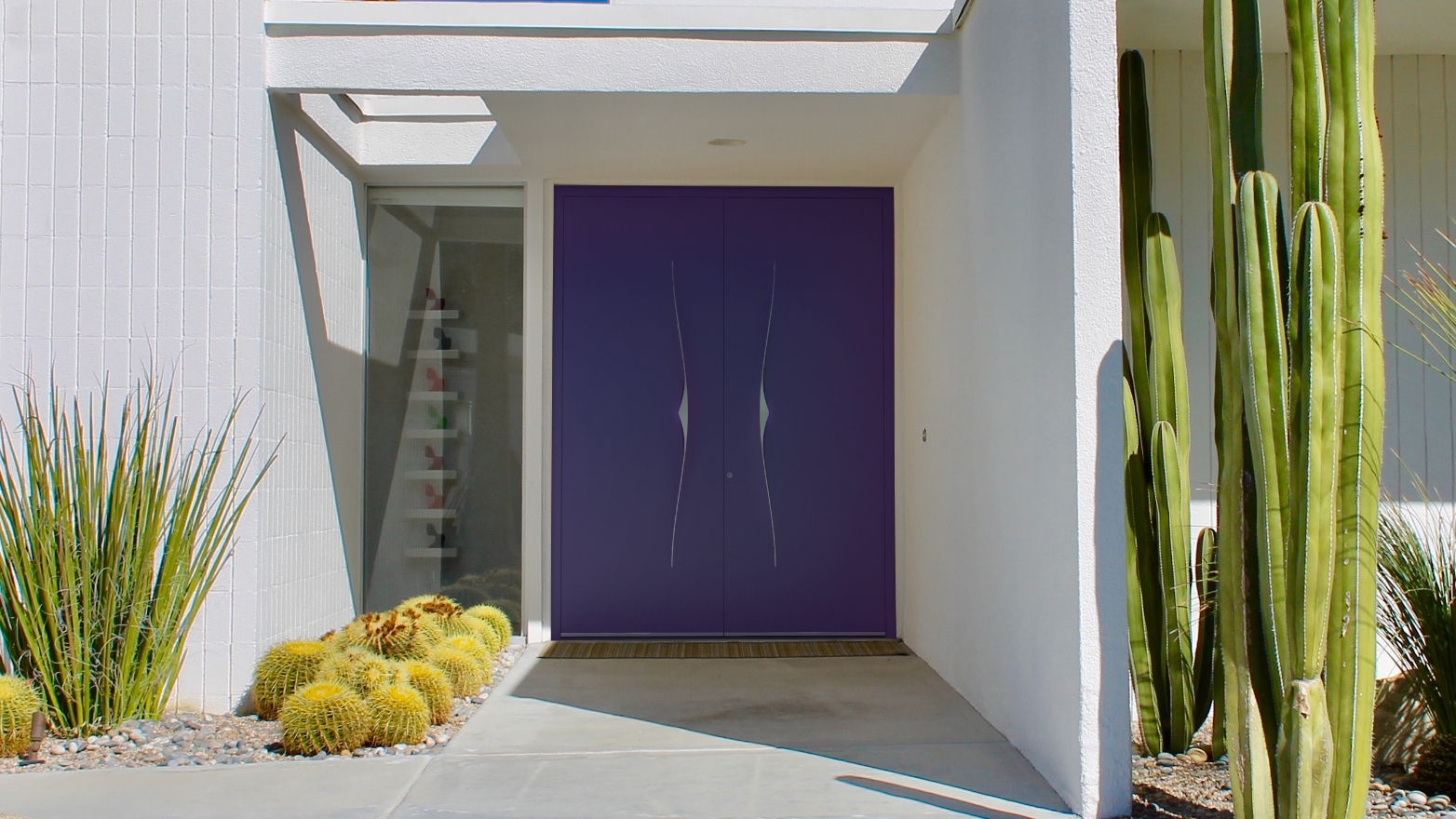 Purple is a royal colour
Purple is the colour of kings and queens – its rarity adding to the royal atmosphere.
Purple - a unique colour
The rich dark purple is a mix of red and blue. Purple shades are relatively rare in nature, making this colour quite unique. Before the accidental synthesis by the English chemist William Henry Perkin in 1856, aubergine dye was manufactured from mucus secreted by the spiny dye-murex snail. It is not surprising that purple has been one of the most expensive and coveted colours throughout history.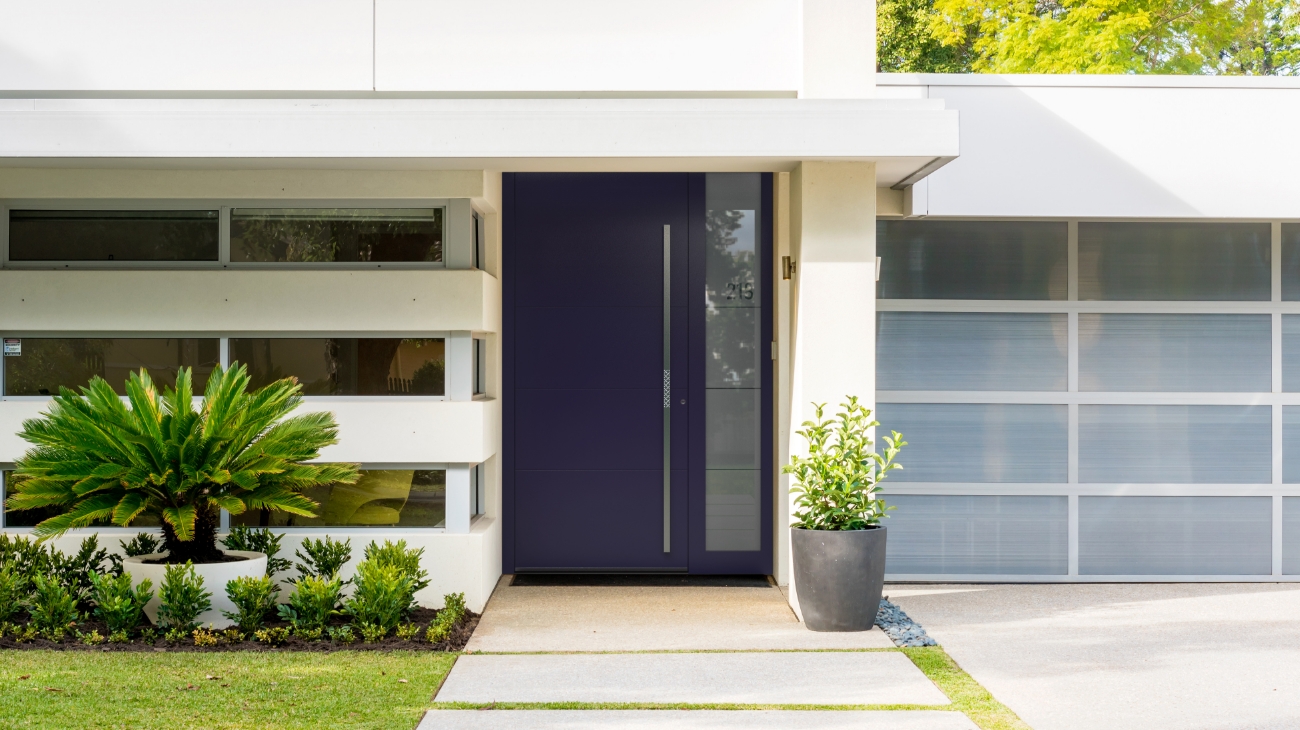 Aubergine colour carries historical significance
The admiration with aubergine shades has lingered even after chemistry made them widely accessible. Using the colour aubergine for your front door captures the deep, historical significance while carrying its rich symbolism and meanings with it.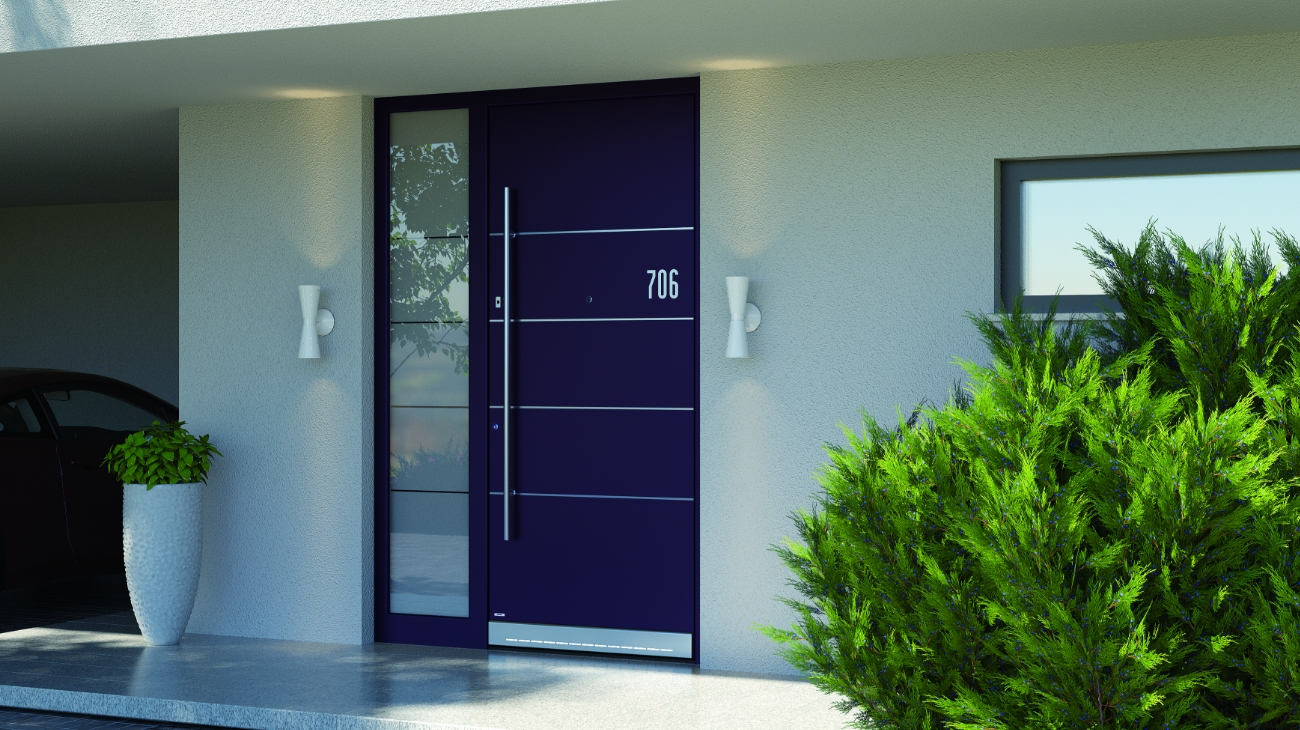 DESIGN YOUR FRONT DOOR
Aubergine door colours – History meets modern design
After the colour aubergine became more accessible to all classes, there was a real hype about aubergine-coloured clothes, accessories and art. Consequently, aubergine front doors adorned more and more house exteriors and became widely popular.
A variety of aubergine-coloured door designs
At Pirnar, we appreciate and celebrate this vibrant, rich colour and want to keep the legacy of the aubergine front door alive. This is why we provide a variety of different door designs and styles that you can choose for your aubergine-coloured door. Unlike traditional doors, mostly made of timber, we also offer modern aluminium composite doors. This allows you to choose any design you want for your door. Whichever material you pick – we will complement it with modern technologies and award-winning insulation properties.
If you fancy a more traditional door with elaborate glass and door panels, you might want to look into our prestigious Pirnar Classico collection. Inspired by Georgian and Victorian styles, our historic doors offer you authentic and elegant design options for your entrance door. Our carpenters can add various door furnishings to your bespoke door. Our collections have many different varieties and designs for:
knockers
letterboxes
door apron
door handles
You can easily choose the perfect furnishings that suit your personal aesthetic and expectations in our configurator.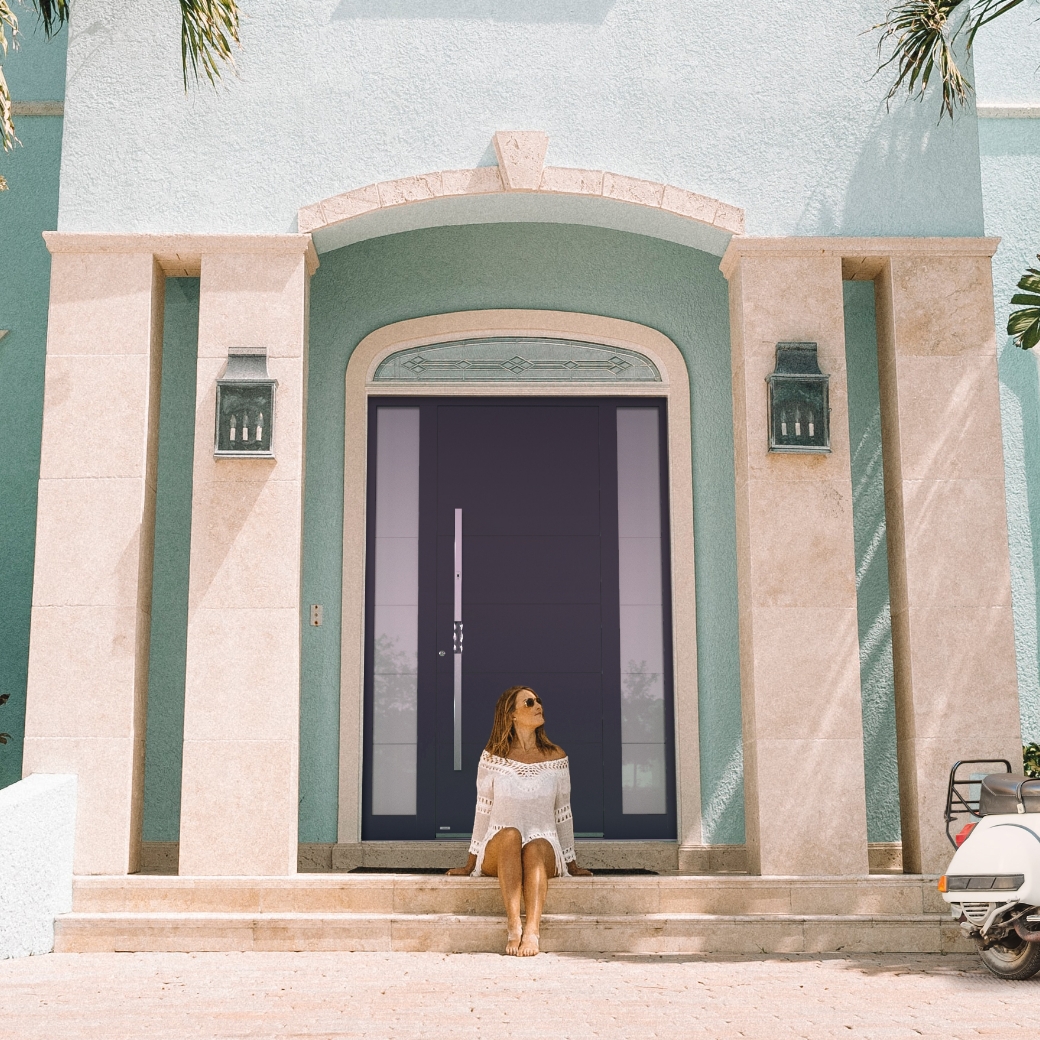 How to stage an
aubergine front door
Aubergine front doors add a splash of colour to any house´s exterior. They work incredibly well with earthy or grey tones and create harmonious combinations with wooden windows or shutters. If you want to make your entrance even more elaborate, you might consider a grandeur double door or add ornate glazing to your modern entryway.
At Pirnar, you decide what your house entrance should look like. We pride ourselves in bringing your aubergine door that meets all your expectations to life.