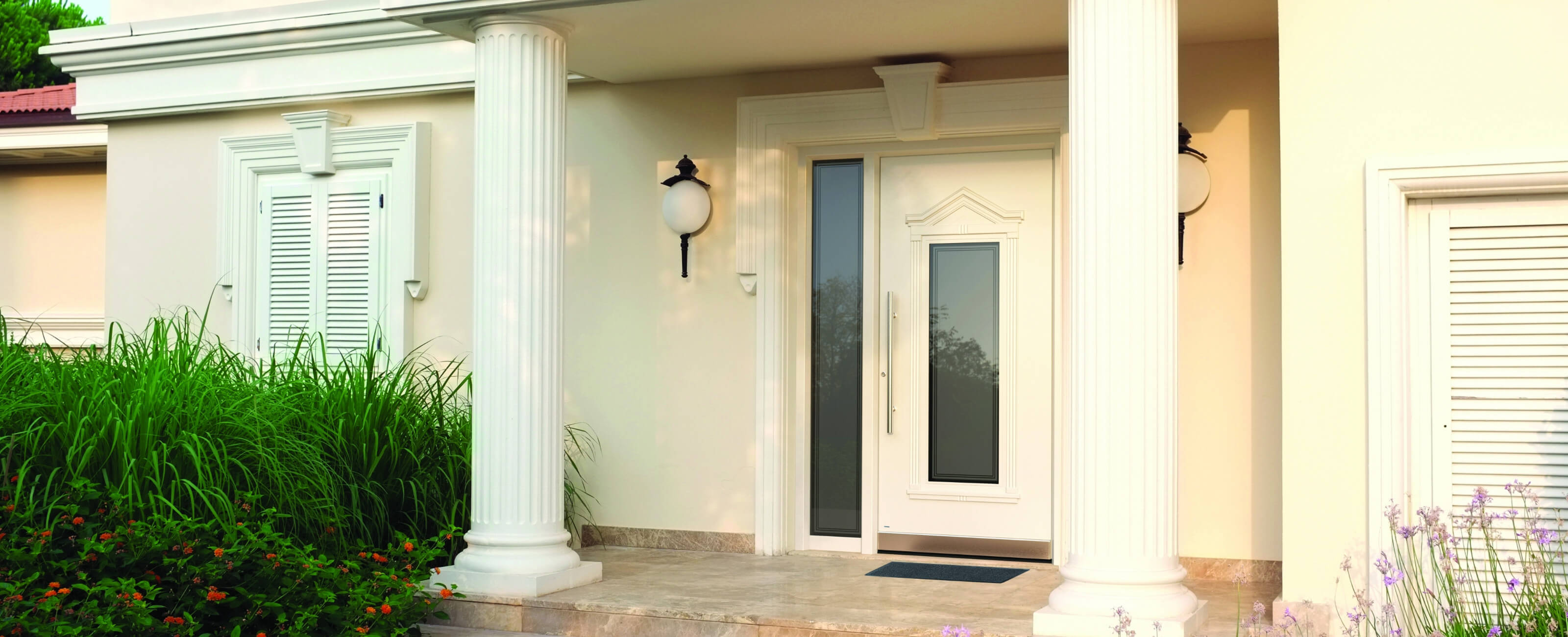 TRADITIONAL DESIGN FOR YOUR HOME
Georgian front door
Georgian front doors combine history and tradition with timeless design and modern precision. This expressive front door style has been around since the 1700s and is still highly popular today. At Pirnar, you can create your bespoke Georgian door while incorporating our state-of-the-art technologies and award-winning designs.
The rich history of Georgian front doors
The style is named after George I and his eponymous descendants that reigned from 1714 until 1830. It includes various hallmarks of Renaissance design, such as symmetry, strictness, and rectilinear panelling.
If you take a stroll through London's City of Westminster, you´ll experience the charisma of Georgian-style front doors first-hand. Even though authentic Georgian doors are usually painted black, many front doors have been painted with bright, vibrant colours. This creates a cheerful, welcoming feel, which ties in nicely with the reserved look of Georgian entrances.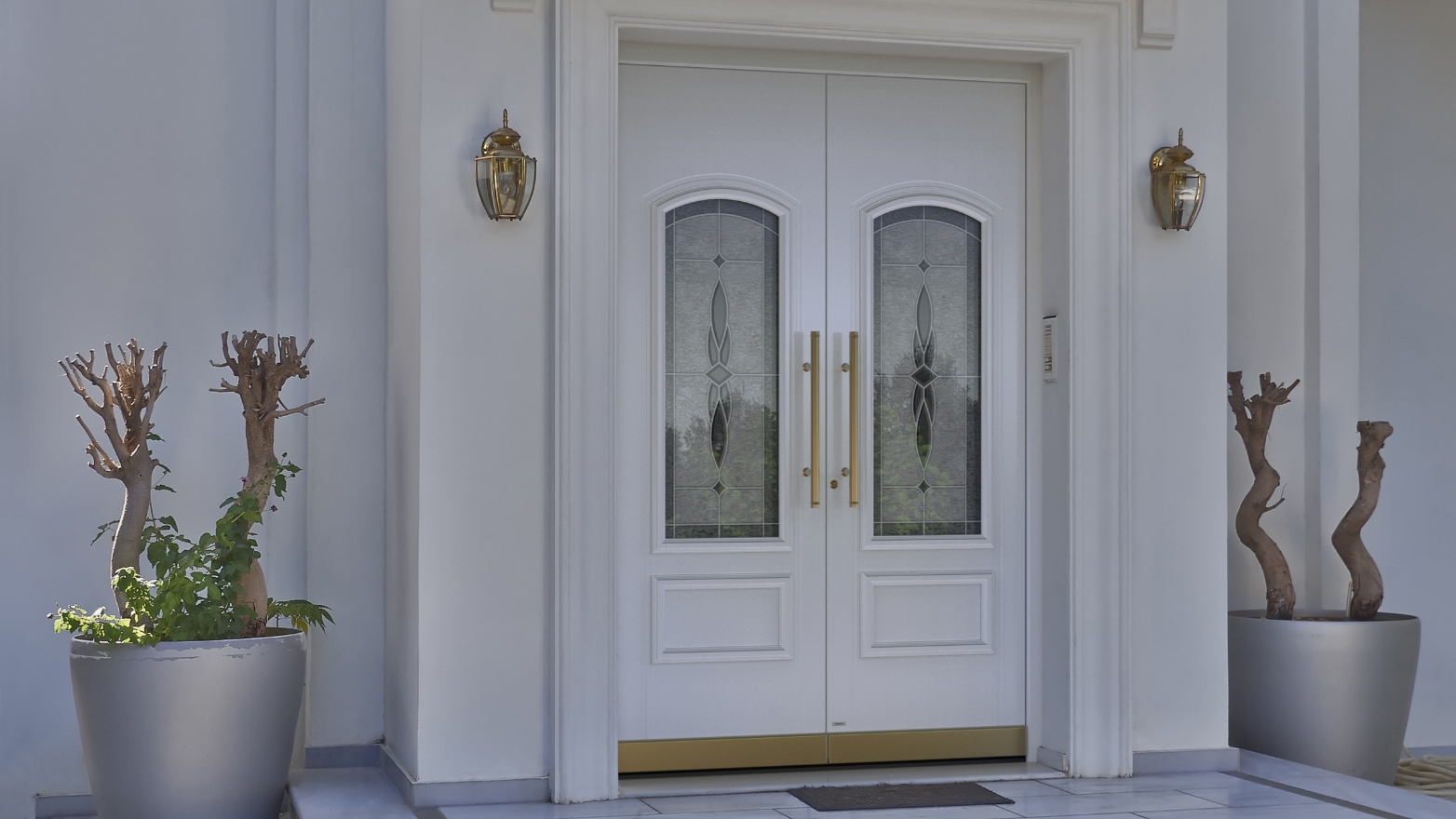 Colorful Georgian
front doors
The Georgian front door style extended through most of the United Kingdom and Ireland. Dubliners, especially, liked the timeless, classic look of Georgian external entrances. Legend has it that the English parliament ordered Dublin citizens to paint their front door black upon Queen Victoria's passing. However, the rebellious citizens decided to paint their doors in rich shades of red, pink, yellow and blue. These period front doors have become a historic site in many parts of Dublin, giving this city its unique atmosphere.
Characteristics of a Georgian front door
Georgian architecture is characterised by symmetrical lines, rectangular or square panels and ornate door handles. Those distinguish these traditional external doors from Edwardian or Victorian front doors, decorated with stained glass, ornamentation, and curved panels.
Traditional Georgian doors
Typically, Georgian external entrances had 6 panels, which were later reduced to four panels during the Victorian and Edwardian Era.
Symmetry is key with Georgian front doors.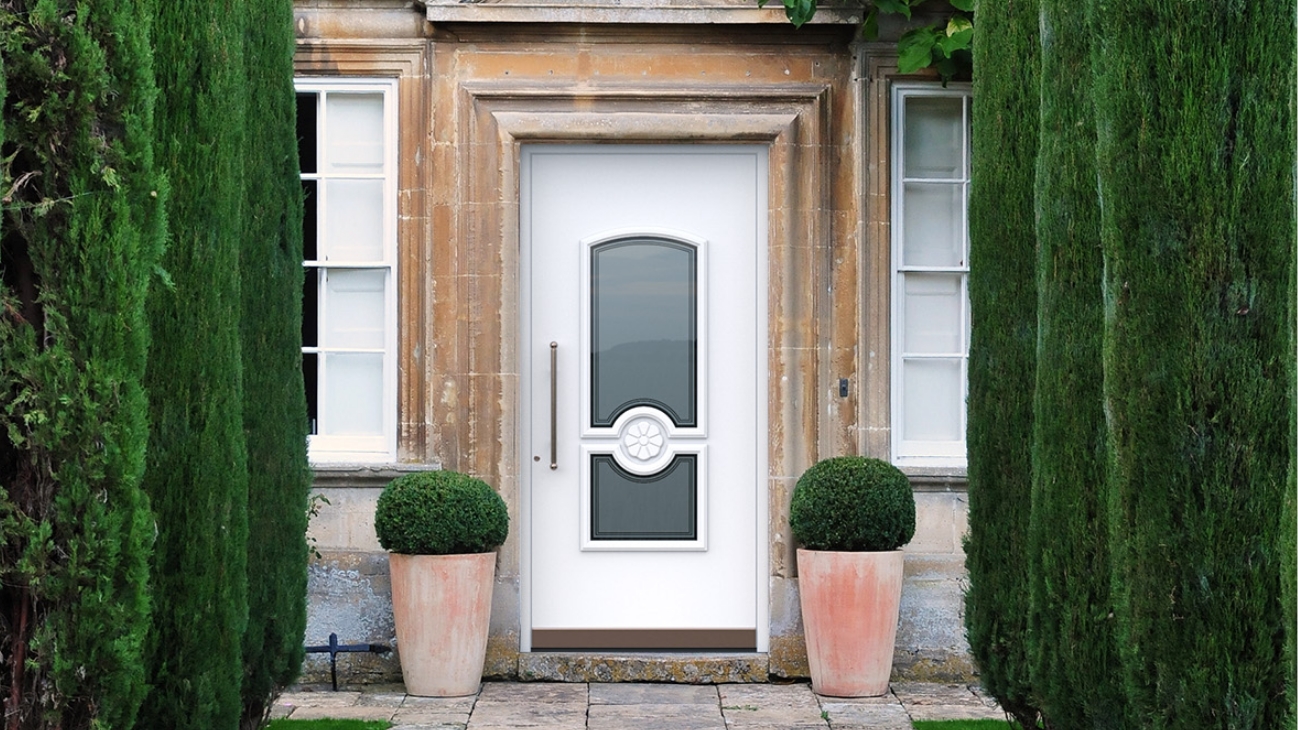 Stained glass inserts
After the development of glazing, Victorian and Edwardian front doors were also often decorated with stained glass inserts. In cities such as London or Brighton, many residential areas were built by the same developer. This resulted in a uniform look for most townhouses. This is probably another reason why many Georgian doors were painted in bright colours to distinguish the homes from each other.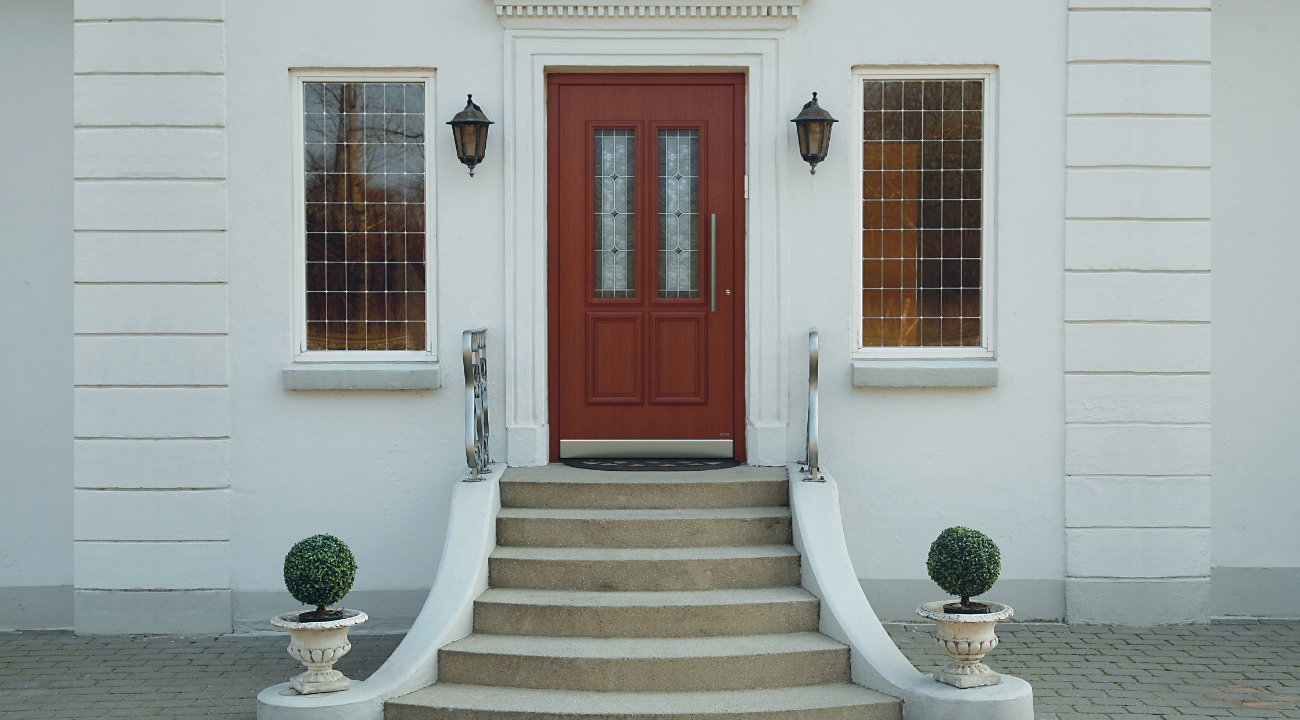 Different Georgian style options
In our Classico collection, you´ll find various options, from Georgian to Edwardian doors. You can decide between an authentic black, 4 to 6-panel Georgian wooden front door or opt for a more Neo-Georgian style that resembles a traditional Victorian or Edwardian door. These may include glazing, intricate fanlights or glass panels next to your entrance door.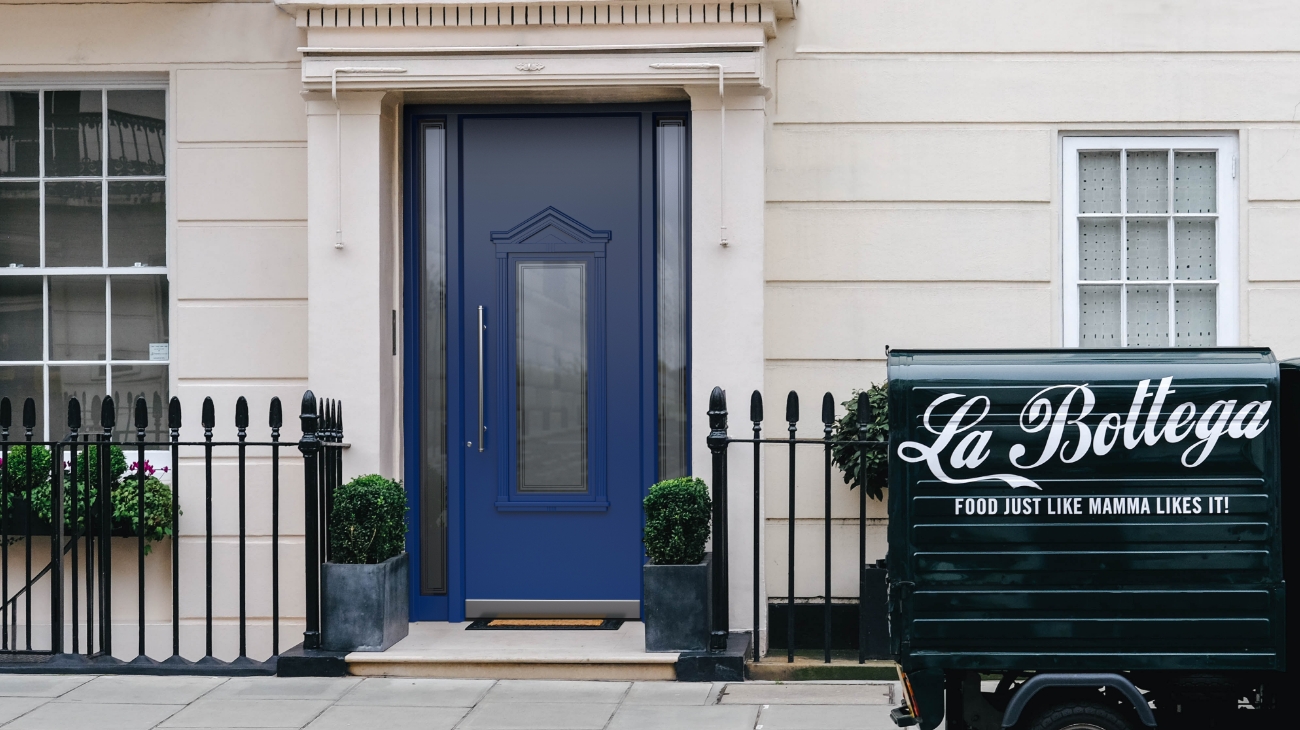 Victorian and Edwardian model choice
Typically, Georgian entrance doors did not have an intricate glass panel or ornate decor, mainly because glazing technologies would be developed at the end of the Georgian period. If you fancy a traditional door with glazed inserts or extraordinary decorations, you may also want to look into our selection of Victorian and Edwardian external doors.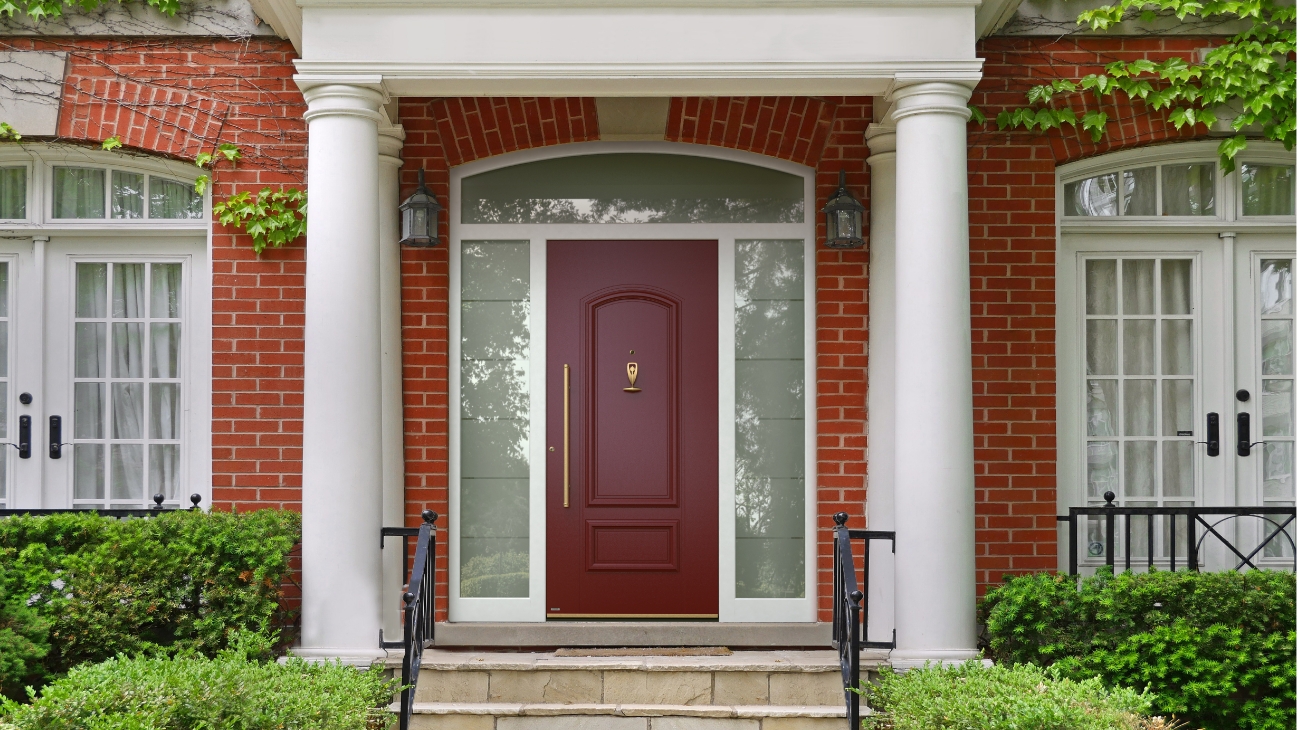 DESIGN YOUR FRONT DOOR
Designing a Georgian style entrance
Designing an authentic Georgian door is relatively simple because the strict guidelines of Georgian architecture offer specific standards.
A different variety of Georgian style doors
One of the most famous front doors in the UK – 10 Downing Street – abides by all of these principles. The black wooden door has six symmetrical panels and plain golden door furnishings. A grand lunette fanlight completes the look of the most well-known front door in Great Britain.
However, we want to provide for all your wishes. This is why you may deviate from the guidelines of traditional Georgian front doors to give your entrance a personal touch. In our configurator, you can choose from various design options and door furnishings, which include:
You may also decide between a traditional wooden door and a modern aluminium front door. Both have their advantages. However, wooden doors and windows typically require more maintenance than our unique aluminium entrances. Our Classico collection is sure to add some inspiration for your bespoke Georgian style door.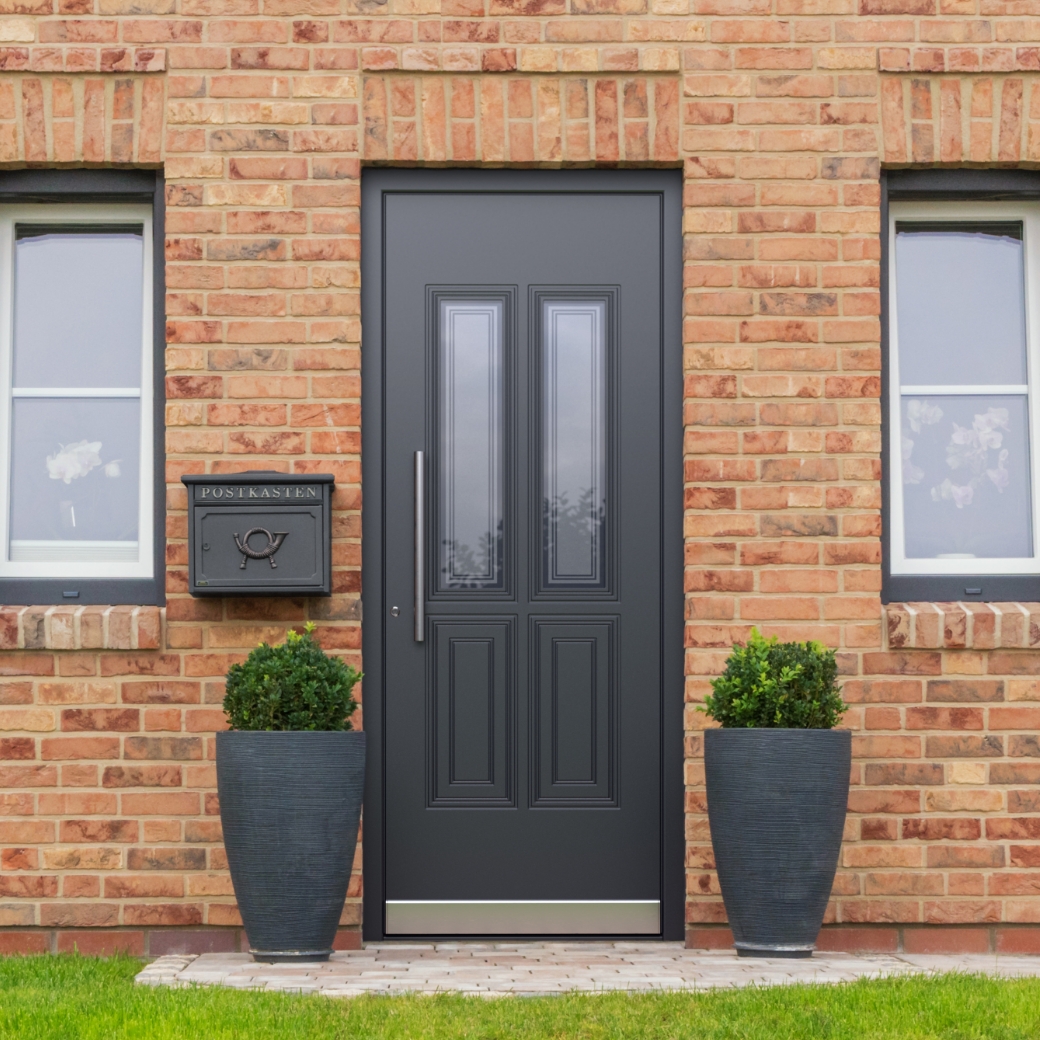 Why choose a
Georgian front door
If you have the privilege of living in a Georgian style house, it would be only fitting to upgrade your home with an authentic external door. However, a Georgian-style door's simple yet rich design can easily enhance any house exterior. Our aluminium doors can be powder-coated in a variety of RAL colours, so you can choose a specific colour that suits your wishes and aesthetic.
While ornate stained glass is usually associated with Victorian or Edwardian front doors, we also offer the option of adding intricately glazed inserts to your Georgian front door. You may use your configurator to create your own bespoke period door that meets all of your expectations.