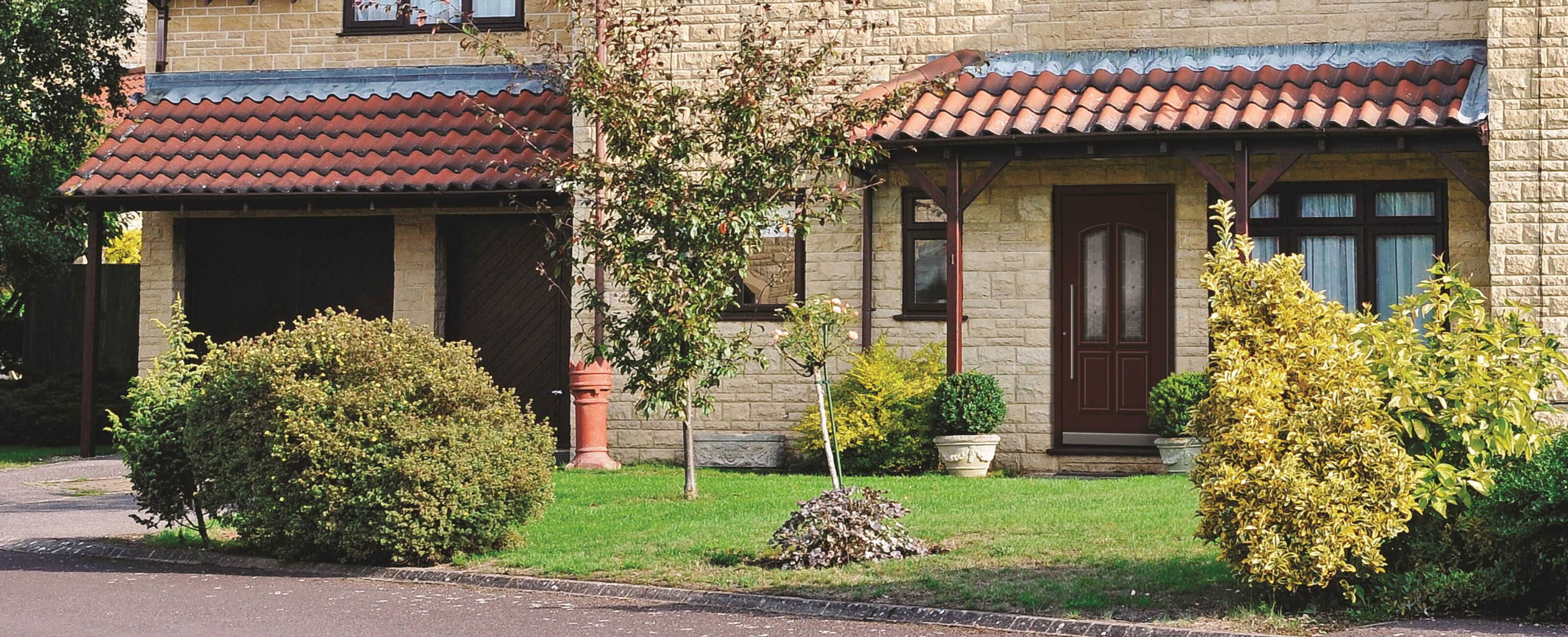 NOSTALGIC AND STYLISH
Cottage front doors
Front doors in a cottage style look playful, cosy and have a nostalgic flair. Their rustic charm bring a sense of calm that many are sure to appreciate. It's no surprise that the charming, rustic cottage style has become ever more popular in the last couple of years. Choose from Pirnar's sizeable range of premium models that are expertly handcrafted in sophisticated designs.
What does a typical cottage style front door look like?
Their classic look entails a glazing bar frame or door infills in a coffer style. Delicate relief applications, curved brass handles or playful glass elements with ornamented glass are also typical for cottage front doors. All features at a glance:
glazing bar pattern
coffer door look
delicate details
sophisticated glass elements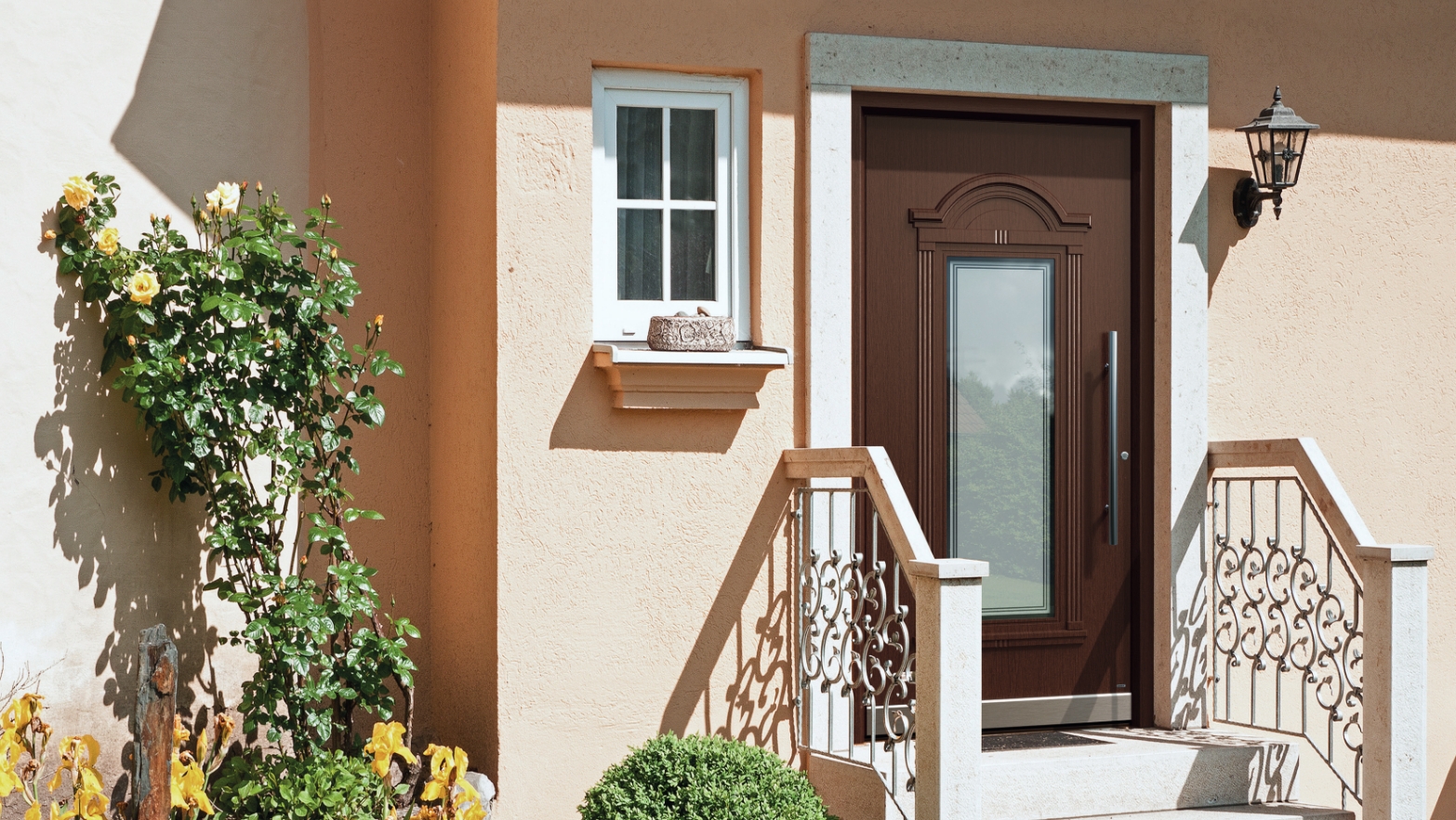 Classic cottage
style doors
Also, materials and colours are used to define the typical cottage look. Classic cottage style doors are made of wood which looks and feels warm and cosy. The unique grains of the different types of wood add to the charm.
Cottage style doors come in different looks, whether in a classic wood design or modern aluminium, traditionally green or timeless white or grey.
Various materials for cottage front doors
Your home is a mirror of your taste – on the inside and outside. It comes to life through your furniture, the colour of your sofa, your decoration as well as your choice of a front door. A cottage door is perfect for fans of country-style architecture.
DESIGN YOUR FRONT DOOR WITH GLASS
A wide range of RAL colours for your cottage entrance
Whether it's made of aluminium or wood, you can have any entry door styled in a cottage look by choosing a fitting colour.
Colour choice for your cottage front door
Single-family homes with traditional glazing bar windows and a red-ish brick front are ideal if you have a white front door. It's classic and elegant. Make it the highlight of your house with a curved profile and delicate glazing bars. A white door is also the perfect addition to most country homes with a darker house facade.
Green front doors are an ideal fit for half-timber or old houses. Darker greens are particularly popular for country homes because they represent tradition and a connectedness to nature.
You have complete control over all elements and details of your new Pirnar front door – from fittings, hinges, and the door filling to handles and more.
Grey or anthracite grey cottage front doors are more modern-looking, timeless designs. They have a contemporary charm while keeping their rustic character with glazing bars and decorative glass elements. Pick any colour from our wide range, i.e., RAL 7016, and design your dream door.
You can also choose a modern design aesthetic using aluminium when designing your cottage dream door. Apply rustic wood decors or a traditional green powder coating to transform the cool material into an impressive modern door.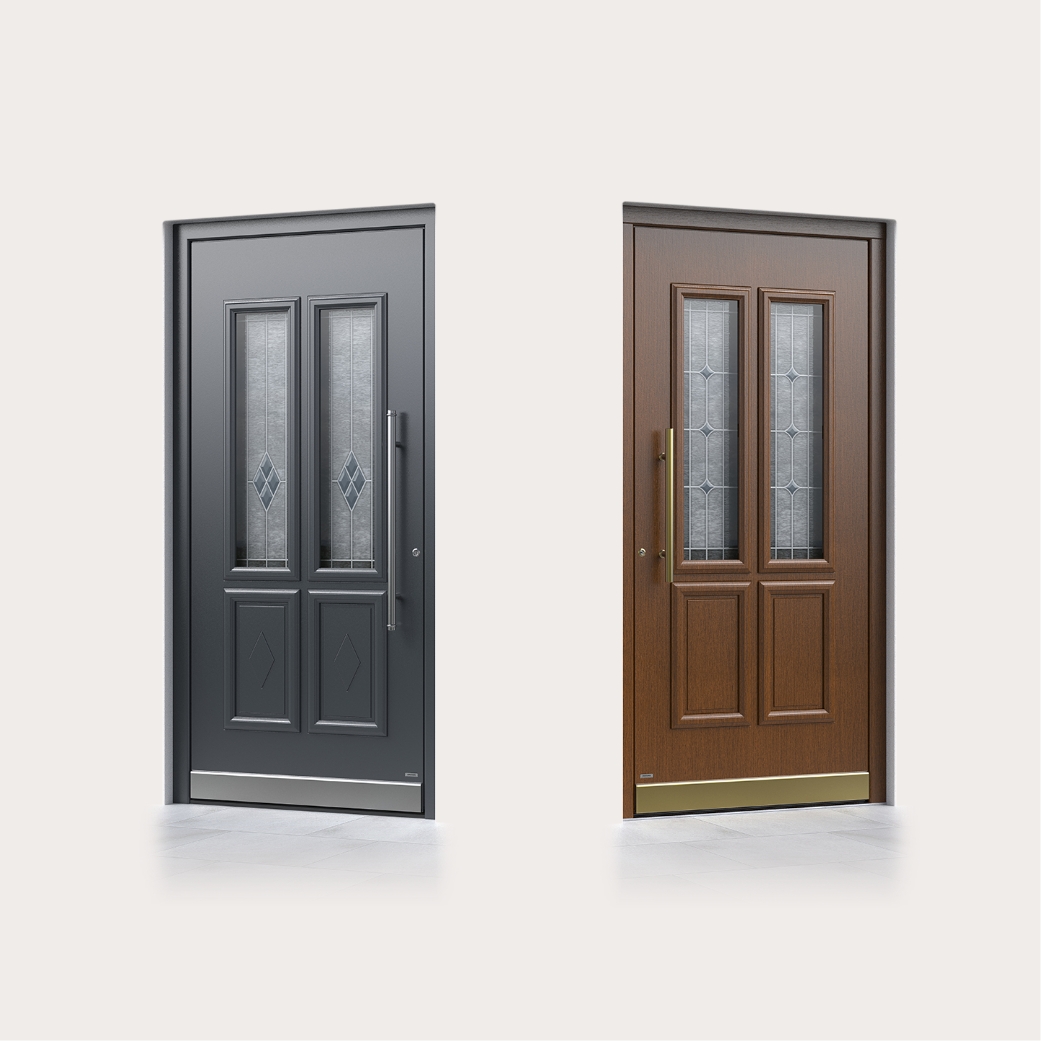 Pirnar.co.uk: Bespoke
cottage style entrance
With or without glazing bars, a unique coffer look or decorative glass elements – you have various options for designing your new cottage entry door. Use our comprehensive online configurator to decide on the colour, shape, measurements, and additional security features of your Pirnar door. We guarantee the highest quality and impressive designs for your new cottage style entrance.