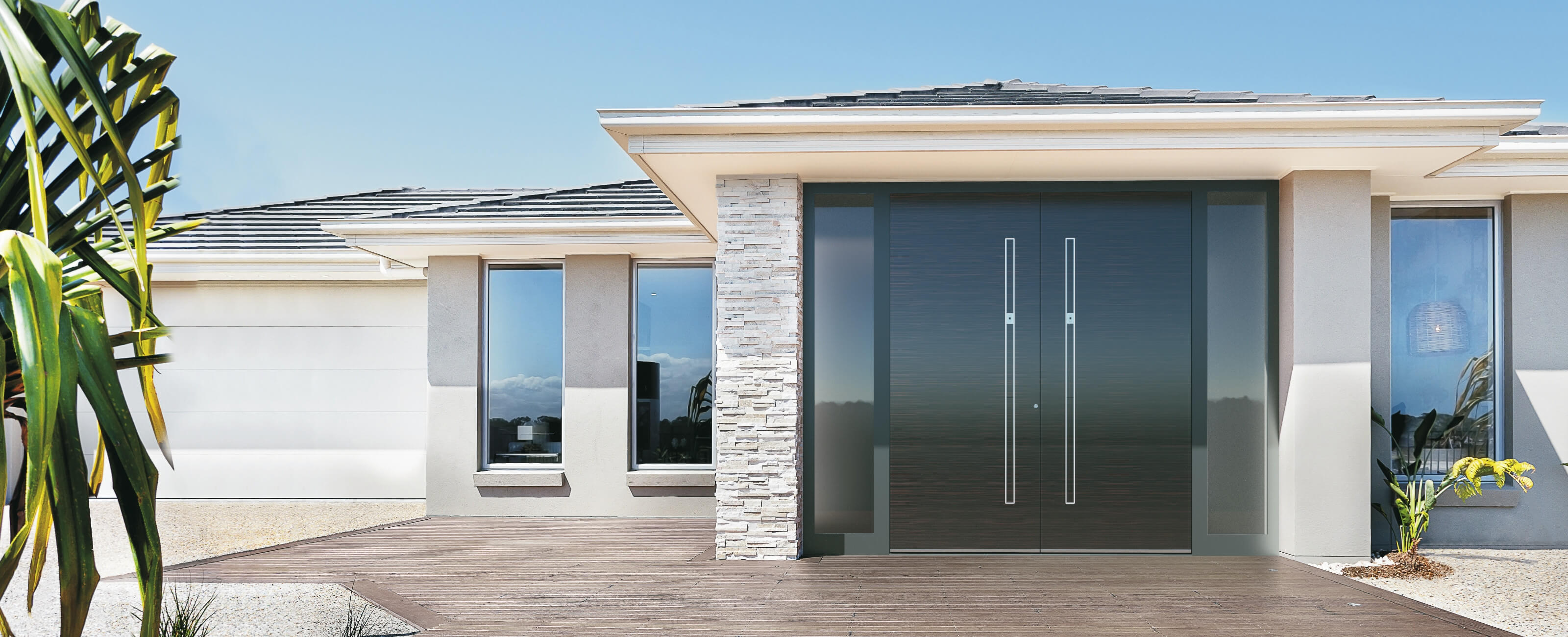 DESIGNED TO IMPRESS
Business front doors
Do you like a unique and elegant front door for your business or office building? Well, you've come the right place! Accentuate your professional environment and welcome your clients with an intricately designed business front door. Discover various available styles and individualisation options in our configurator at Pirnar.co.uk.
Why is your business door so important?
Choosing the right front door for your commercial business is vital when it comes to first impressions. The first contact your customers or clients have will be with your door. As such, it needs to reflect the style and aesthetic of your business. Similarly, potential clients that happen to walk by will be intrigued by your elegant and distinctive commercial door and shop front.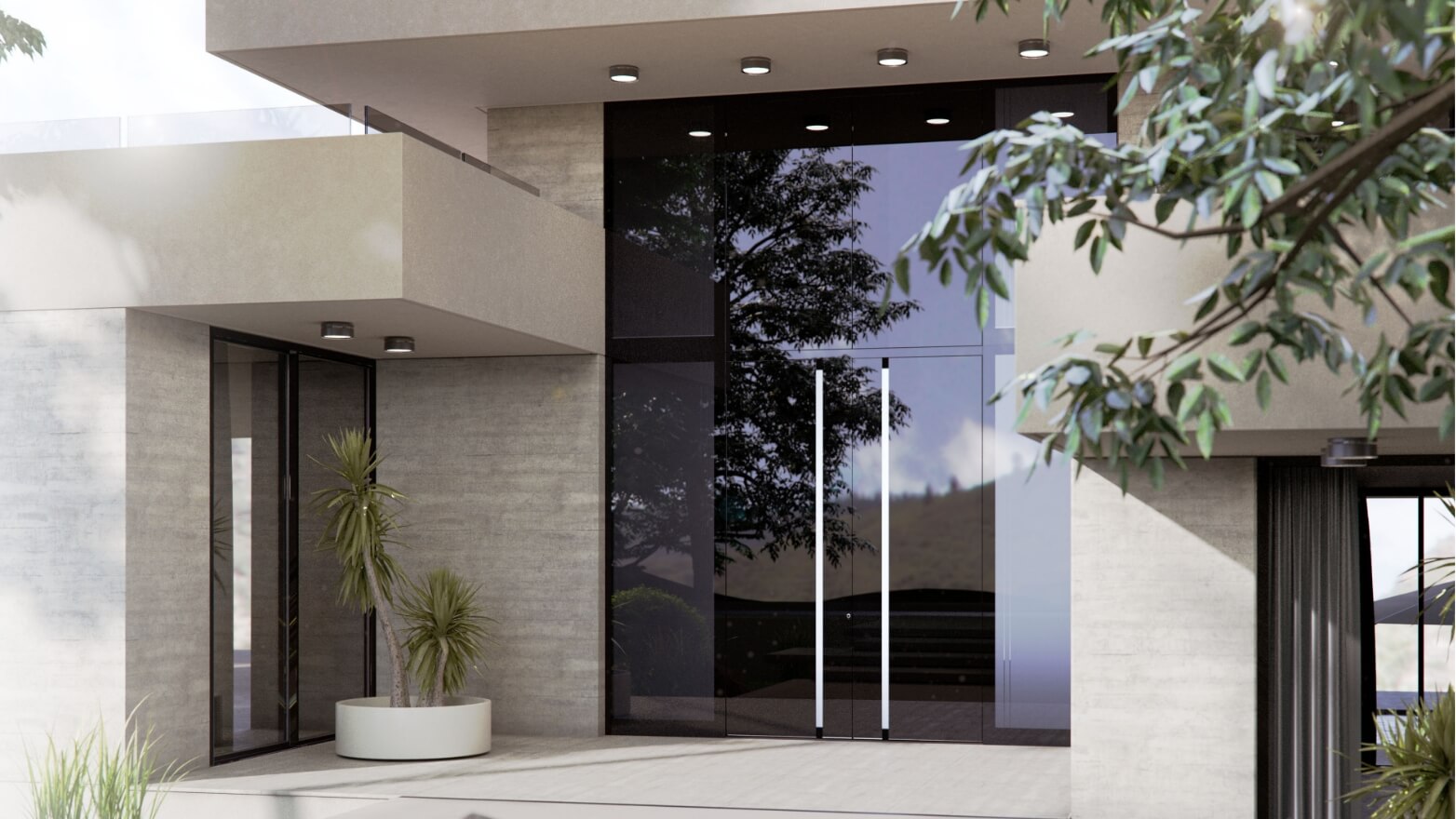 Creating a commercial door that suits your business
When deciding on a new business door, there are a few factors to keep in mind. Your commercial door should match your shop front and windows, and you should avoid diverging from the commercial building´s architectural style too much. Size and material are also important when selecting your new entrance door. Our craftsmen work hard to create your individual commercial door and to provide you with the best options available for your particular needs.
DESIGN YOUR FRONT DOOR
Providing sufficient security
Business external doors need to be extremely secure and resistant to manipulation. Many burglars prefer robbing businesses because they often contain more valuables and money than family homes. Moreover, business districts are often rather deserted at night, making it easy to break into buildings unnoticed.
Security options for your business doors
This is why we at Pirnar encourage installing extremely reliable security measures to your commercial door, such as:
security hinges
locking mechanisms
reinforced door leaf
security hardware
access control systems
As glazing is very popular for shop fronts, we offer high-quality triple or quadruple glazing for our commercial range. This makes it almost impossible for burglars to enter without being seen or heard. Of course, we also advise adding an alarm system to your commercial entrance and shop front windows.
Various styles
Depending on your place of business, there are different systems and options that are more suitable than others. That´s why we offer a wide range of commercial doors to meet your individual expectations. Clothing or grocery stores usually profit from automatic glass doors because these make it easy for customers to come and go with their shopping cart. Offices, however, may profit from a black or navy aluminium door with smaller glass panels that provide more privacy.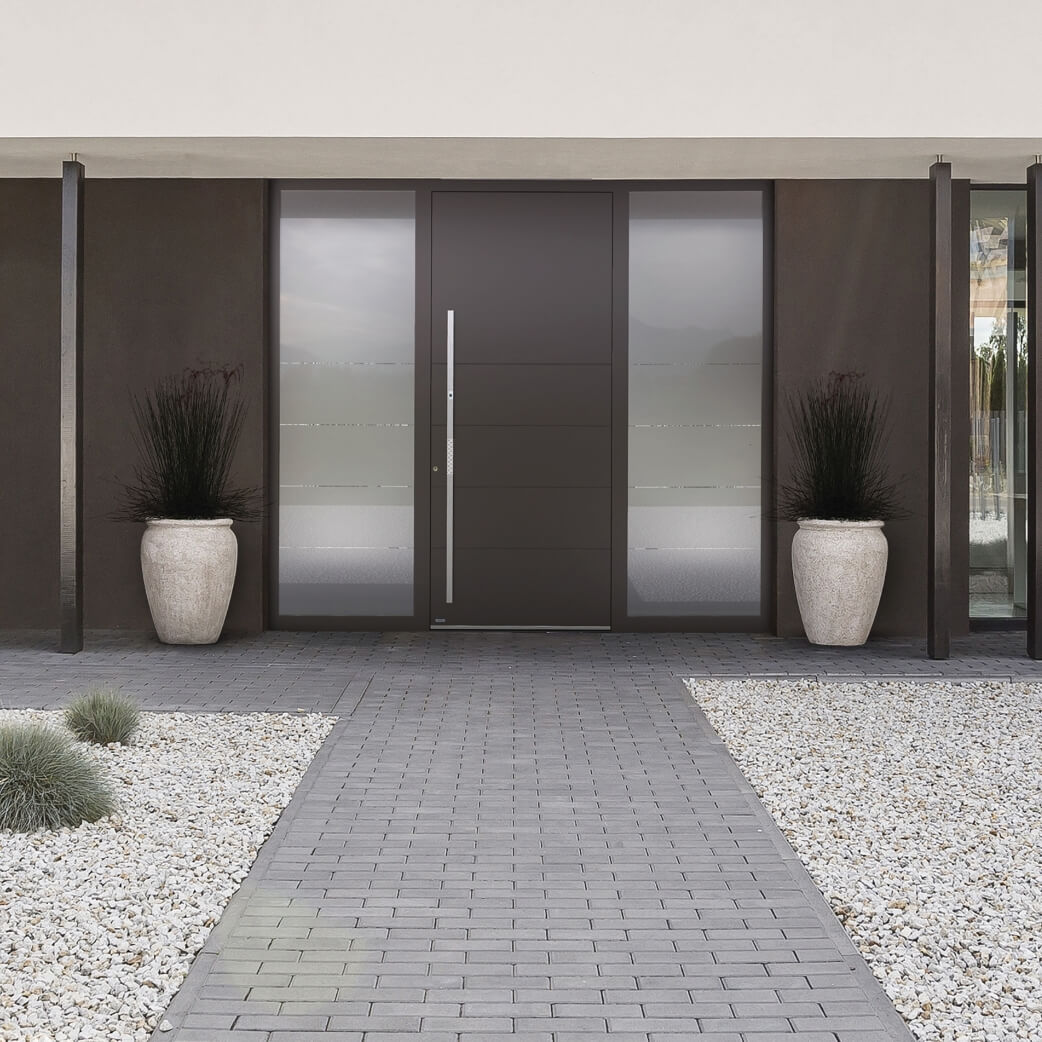 Tips for choosing the perfect business external door
Business door style options

Your business front door should also match the architectural style of your property. Historic townhouses look best with more traditional entrances, whereas modern or mid-century architecture typically profits from sleek and more straightforward glass doors. Explore all designs and options via our configurator or look through our range at Pirnar.co.uk.

If you have a shop or office in a historic city building, a more traditional door for your shop front may look best. We offer various traditional business doors that allow for more privacy while providing a unique experience for any customer that walks in.

DESIGN YOUR FRONT DOOR

Elegant business entrydoors that impress

Whether you install a commercial entrance with large glass panels or prefer a brightly coloured Georgian business door: It is our goal to help you realise your ideal commercial door. Be sure to keep your business and its aesthetic in mind when creating a door through our configurator. We at Pirnar will provide you with the highest quality and design that we have to offer.