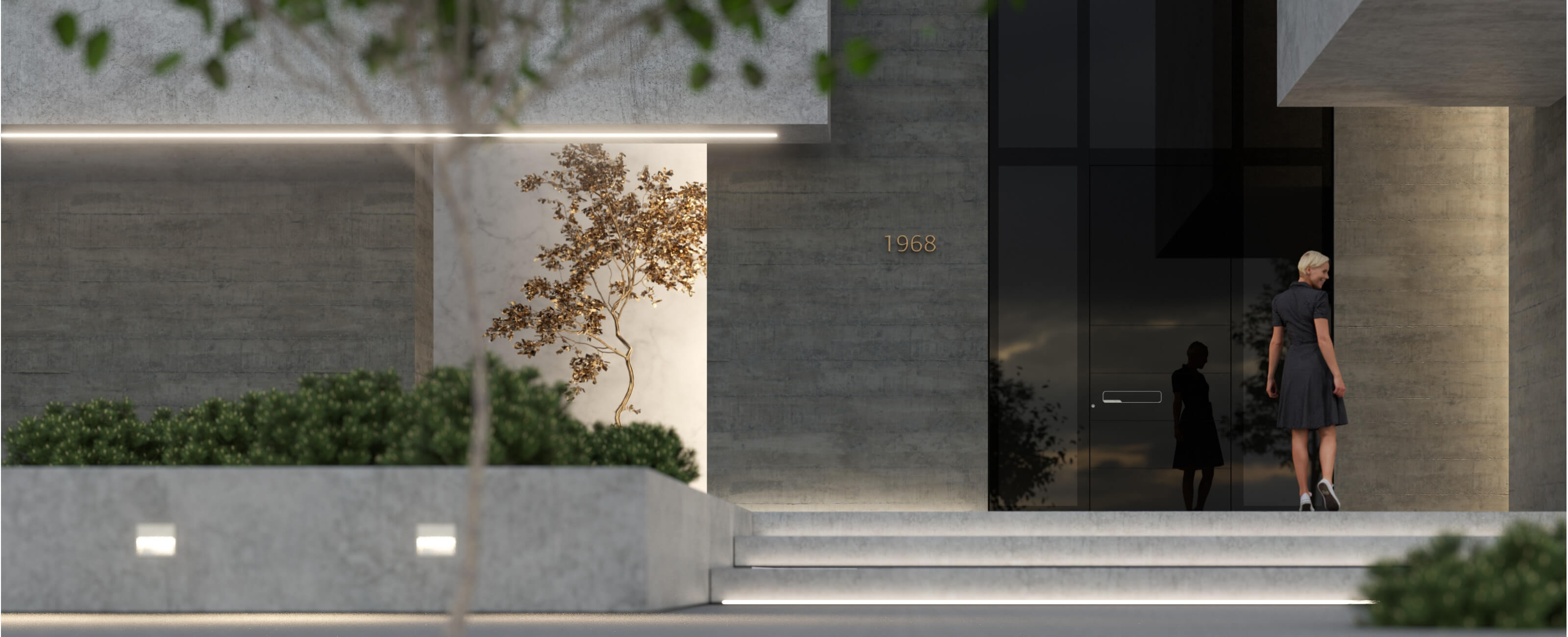 WHAT MAKES A DOOR´S PRICE?
Front door prices
A front door´s price is composed of various parts which is perfect because you can prioritise those aspects that are most important for you. You can focus on functional properties or the door style. Aesthetic details like additional lighting can influence and raise a front door´s price, too. But you can always be sure that our Pirnar doors are always premium quality and that our base models already fulfil high standards.
General information on front door prices
Cheap is a relative factor for front doors because you always have to consider their longevity – they aren´t building components that you want to replace down the line. Rather, they should be built to last for years. As such, a new door is a long-term investment that amortises in time. You should also factor in maintenance into this calculation.
Pirnar front doors are built to last a lifetime.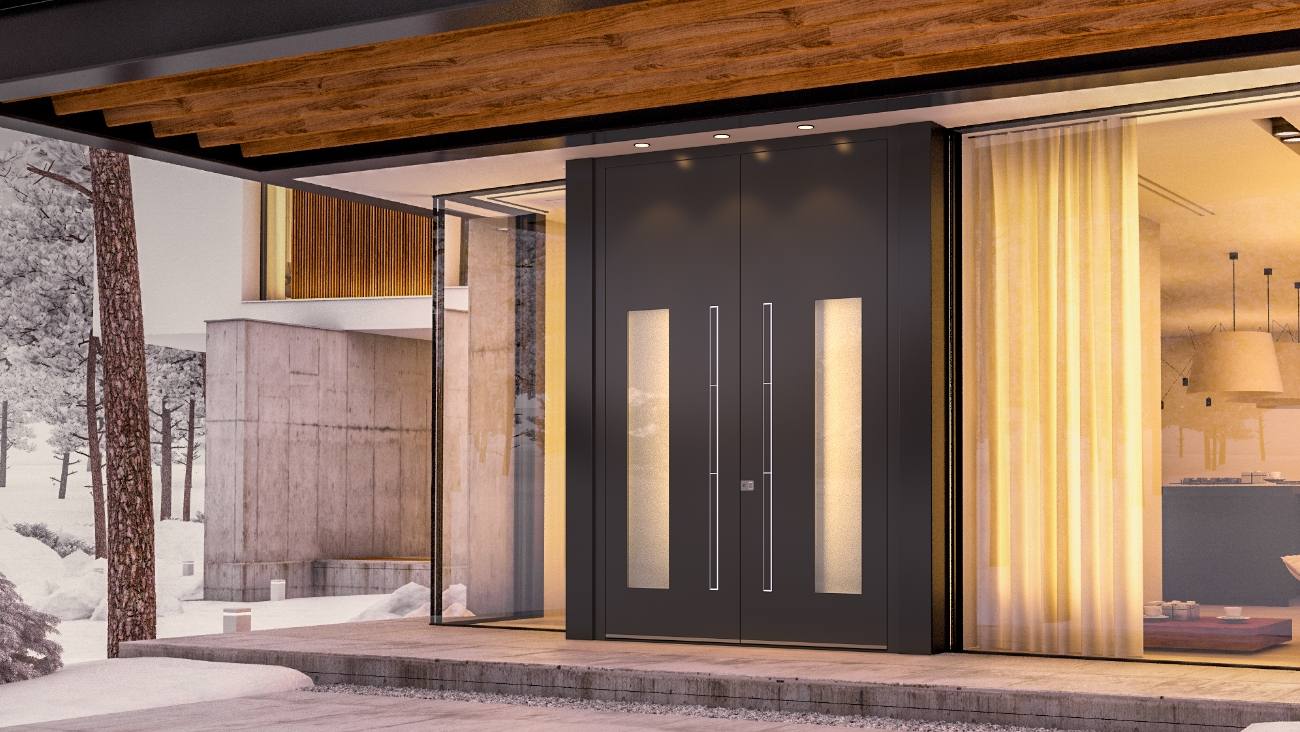 Front door materials
We don´t work with plastic because even the best uPVC front doors are barely middle-class quality. This leaves us two base materials that meet our high-quality standards: Wood and aluminium – or a mixture of both, all of which are pricier than uPVC doors.
A new front door made of wood
All wood species have an inherently great thermal insulation which makes it a reliable, functional material for building front doors. Additionally, we use innovative processing techniques to make our wooden doors resistant to meteorological effects. Another plus is wooden front doors´ appearance. Nature creates harmonious aesthetics that can´t be imitated. The natural grain provides a pleasant look that greets you and your guests like nothing else.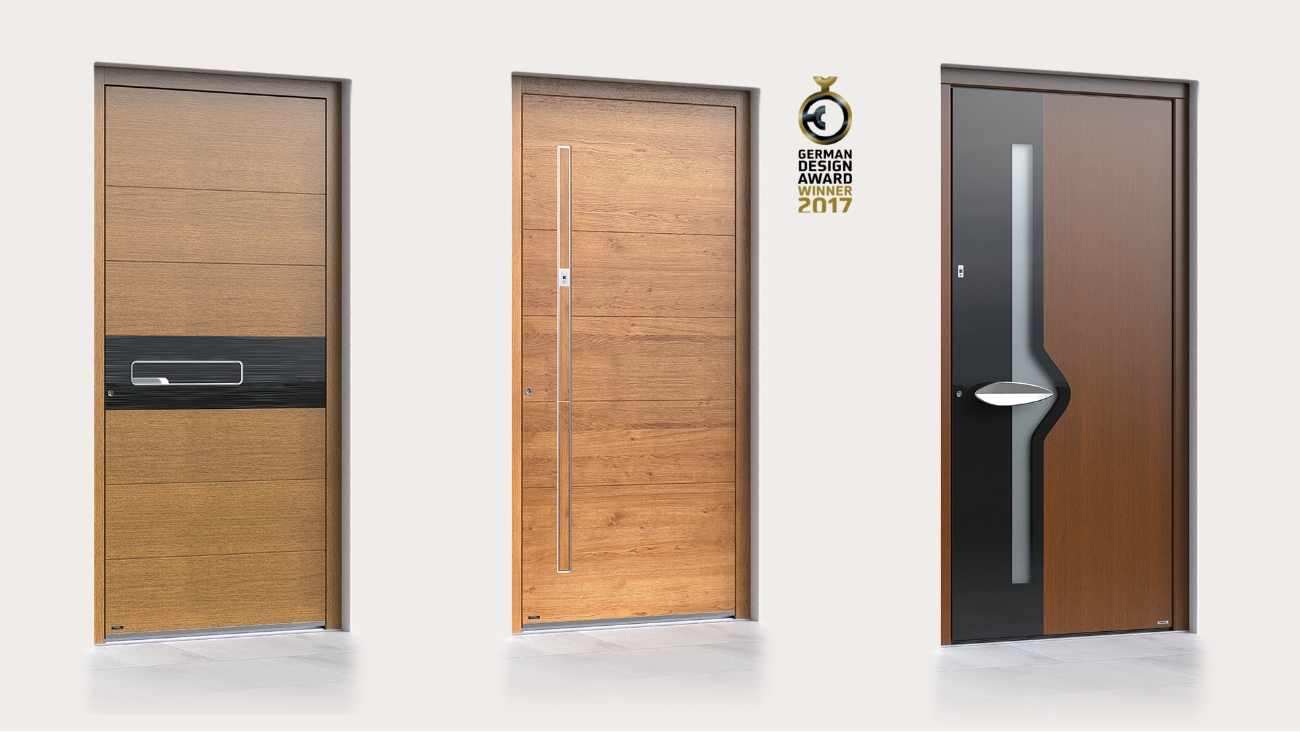 Aluminium front doors
The alternative to wood is aluminium. The material is an alloy with titanium and other metals which makes aluminium highly resistant to mechanical loads as well as to aging. Aluminium front doors don´t rust, are low-maintenance and aren´t affected by any weather condition, not even by the sun´s UV radiation. For plus-size doors from our Grande line (front doors of large sizes and dimensions), you can add CarbonCore technology to make your new door even more stable.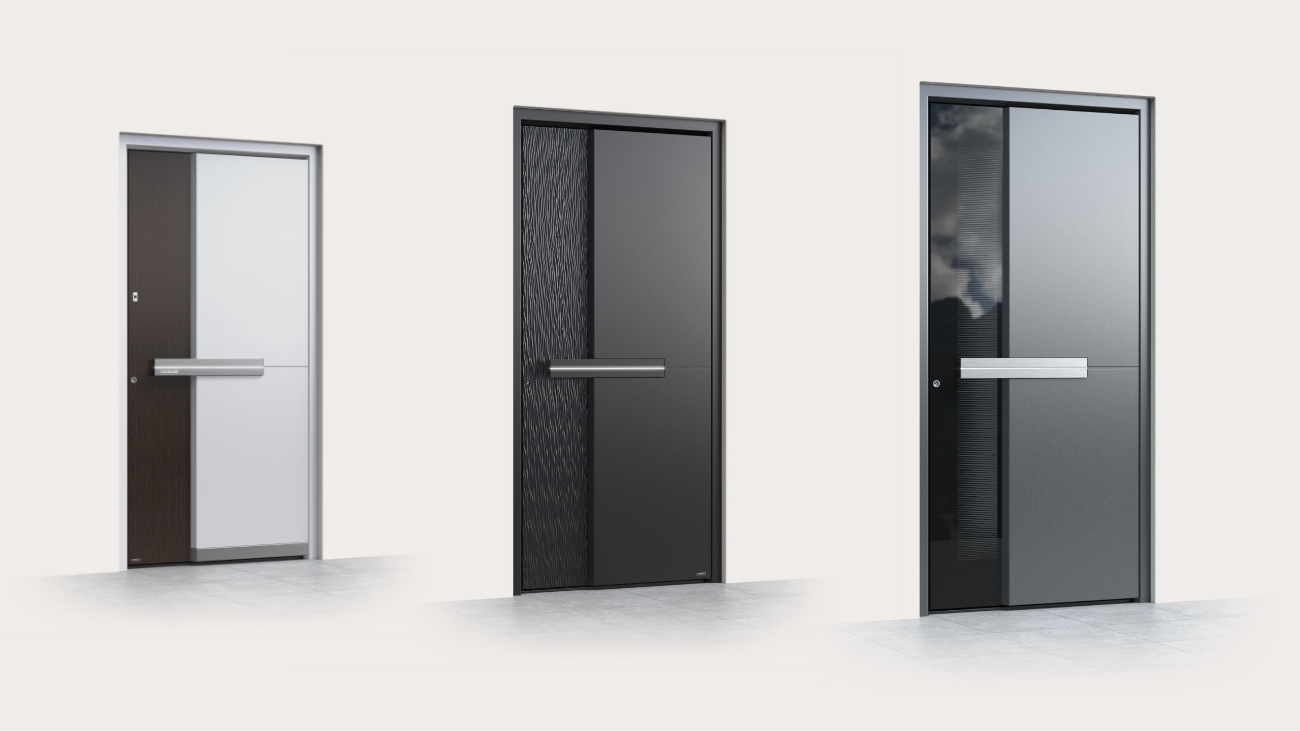 Aluminium-wood doors
There are two ways to combine wooden and aluminium doors´ great properties: Reinforcing a wooden door with aluminium or applying a wooden decor to create an aluminium door look. The former makes for a great aesthetic with stronger stability. The latter makes your door even less prone to aging and looks just like a natural wood door. Check out our best aluminium-wood collection to see more: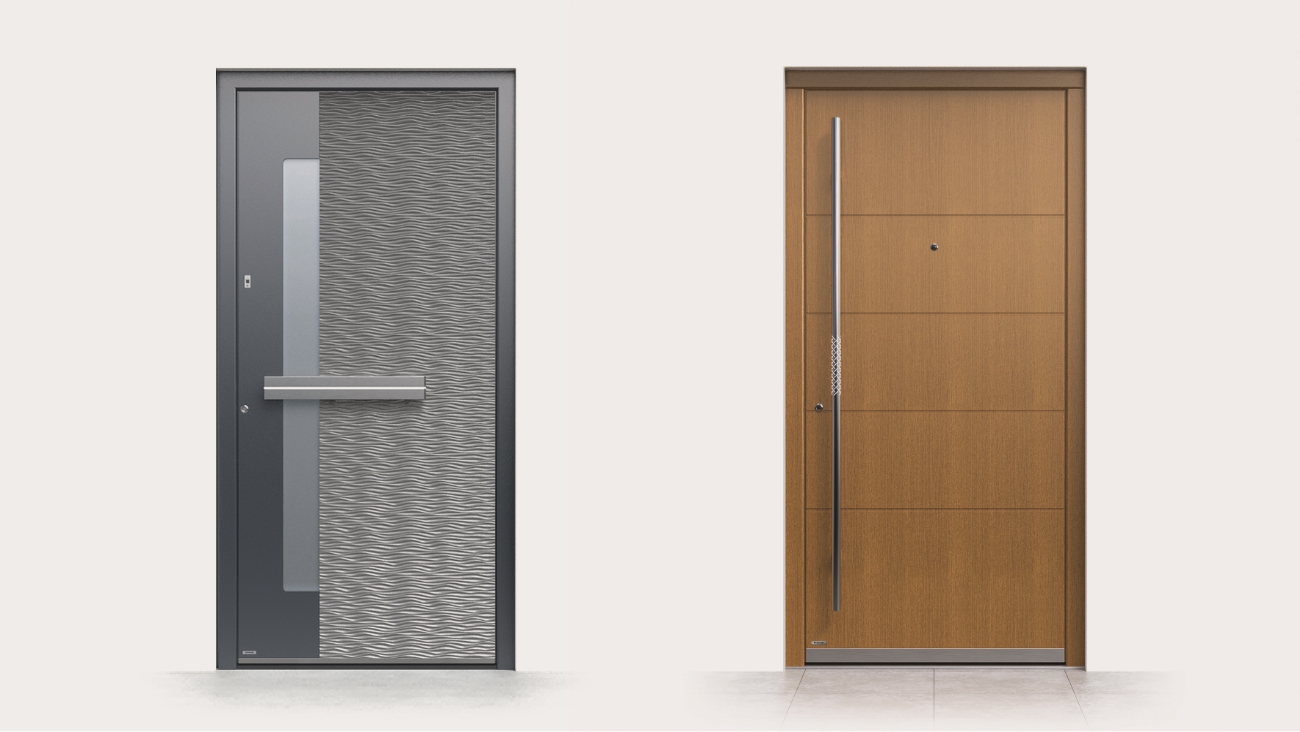 DESIGN YOUR FRONT DOOR
Pirnar doors: Winning awards and prices all around
For Pirnar, it´s not just about high quality, it´s about perfection because our front doors are premium class in every aspect.
Prestigious awards
This is an aspect not only our customers appreciate but also award and prize committees which is why our front doors have repeatedly won prestigious awards. For example:
German Innovation Award
Reddot Award
German Design Award
A+ Awards
But it´s not just our doors as a whole that exceed the competition, it´s also furnishings, details, and functional properties. We achieve record values in our doors´ functionality: Carbon fibre strengthens our aluminium doors´ stability and special insulation systems improve our doors´ thermal efficiency. That makes them easily usable for modern passive house concepts that require extremely low U values.
Our designs are winners, too. Your front door makes the first impression for your home which is why we put our focus on looks as well as on functional properties and create aesthetic masterpieces. Perfect surfaces, elegant designs, and innovative lighting concepts combined with excellent glazing make for a made-to-measure front door you love to enter your house through.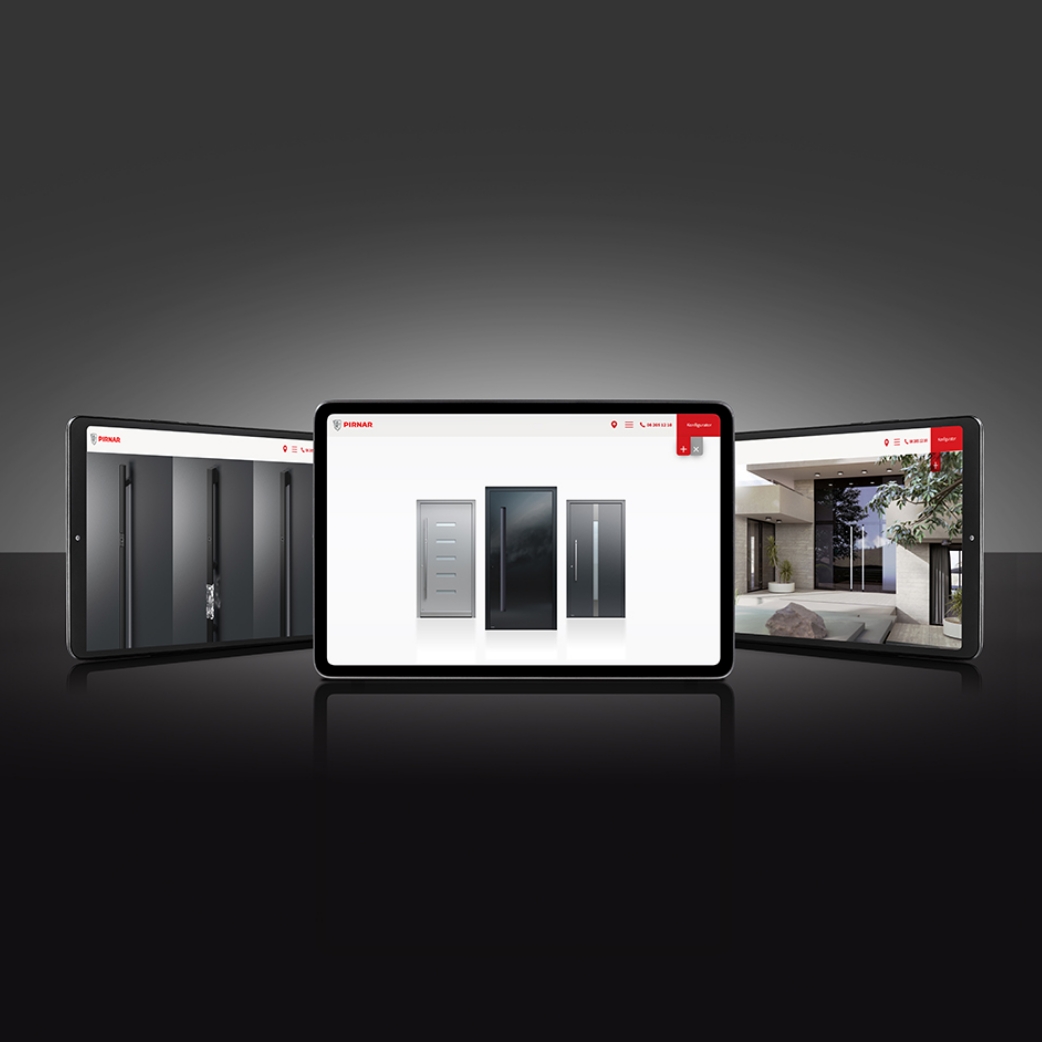 Tips for choosing the perfect front door
Anti-burglary protection and security

Front doors aren´t just entrances but also blocks for trespassers. To adequately protect your home, you should install a secure front door made by Pirnar. Buying front doors of best quality is something you deserve!

If you wish, we'll equip your new front door with additional multi-point locking systems to improve on its security.

A hidden door hinge with flush-mounted finalisations is another great security measure because it is harder to break open. The locking mechanism is another safety point: Use our OneTouch handle which only appears if predefined persons use the fingerprint scanner.

DESIGN YOUR FRONT DOOR

Optimised thermal insulation

Thermal efficiency is immensely important for any new front door. That´s why our base models already have great values – which can be further optimised to exceed U values which is necessary for passive house concepts. Our Pirnar record U value is as low as 0.54 which is especially valuable for anyone looking to save on energy.

You can save money one way or another when it comes to thermal efficiency, too. If your windows and your facade aren´t insulated properly, your new front door with optimised insulation won´t make a difference. It´s definitely worthwhile to draw up an energy concept for your house. An energy advisor helps tremendously in that regard and can give you vital information on how to make your whole house more energy efficient.

In winter, there are high-temperature differences between outside and the inside of your house. This discrepancy can easily be more than 30°C at outside sub-zero temperatures. Cheap uPVC doors or low-quality wooden doors can warp under those circumstances which would necessitate them to be readjusted and could lead to costly maintenance. Therefore, it´s worth it to invest in high-class doors made by Pirnar. You´ll receive a highly stable, long-lasting, colourfast, and sturdy premium door that is highly resistant to aging and warping.

Furnishing your brand-new door

A front door´s price can be higher if it has many different furnishings – but that isn´t always true. Many external doors have glass elements that provide the entrance area with natural light. Depending on the type of glass, these glazings vary in price. Safety glass is more costly than simple clear glass, for example.

Door handles are another important furnishing. If you want specially made handles with LED lighting or individual statements, you need to consider that when planning your budget. But be sure: We build all our doors with the same attention to detail, no matter how fancy you design them.

Design your bespoke door in our comprehensive configurator

Use our configurator to discover our whole range of door designs and your individual styling options – to create a unique architectural composition for your house.

Our Pirnar doors can be designed exactly to your liking while also fulfilling the highest demands for processing and material. Keep in mind: Our doors have won various awards for innovative features and beautiful designs – you´ll be sure to get a premium exterior door worth every penny.

Also: Premium quality doors mean your installer doesn´t have to work around poor build quality. Installation is smoother and easier because of absolutely precise measurements – your new front door will fit perfectly where it belongs.