IN TOUCH WITH NATURE
Teal front doors
Front doors are the focal point of every property. They reflect your personality and should suit your overall aesthetic. Teal front doors are a graceful combination of traditional and modern design. They are inviting and deliver a certain sense of calmness and serenity. At Pirnar.co.uk, you can design the ideal teal front door for your property.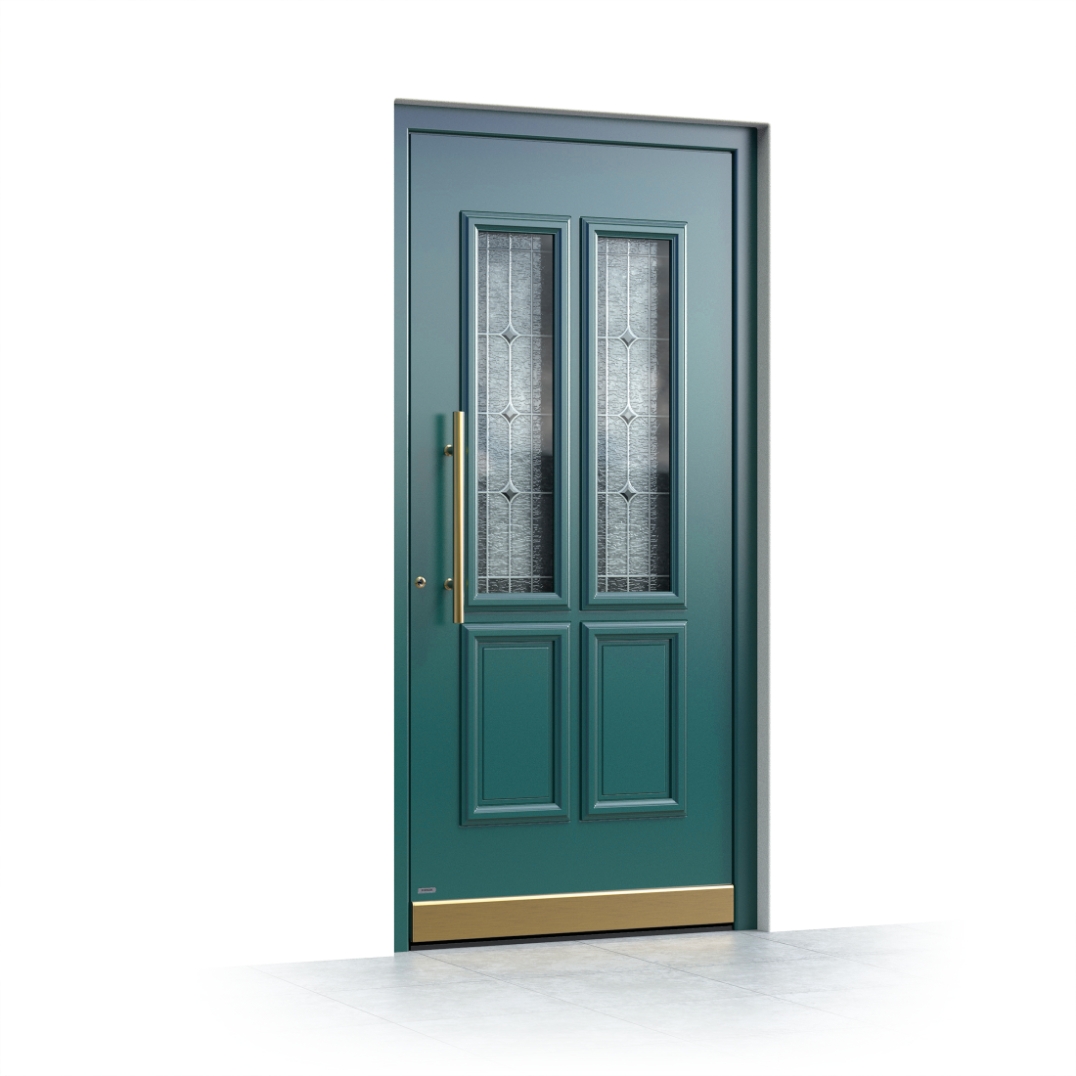 Teal: Meaning and comparison with other colours
Just as yellow, blue or white, the colour teal is filled with symbolism and meaning. Teal is a bright greenish-blue that ranges from elegant darker shades to pastel-coloured variations. Its name is derived from the Eurasian Teal (anas crecca) – a bird, which has conspicuous teal-coloured face markings.
As the origin of the name suggests, teal is a colour that is frequently found in nature. It symbolizes the calmness of the sky and the serenity of water.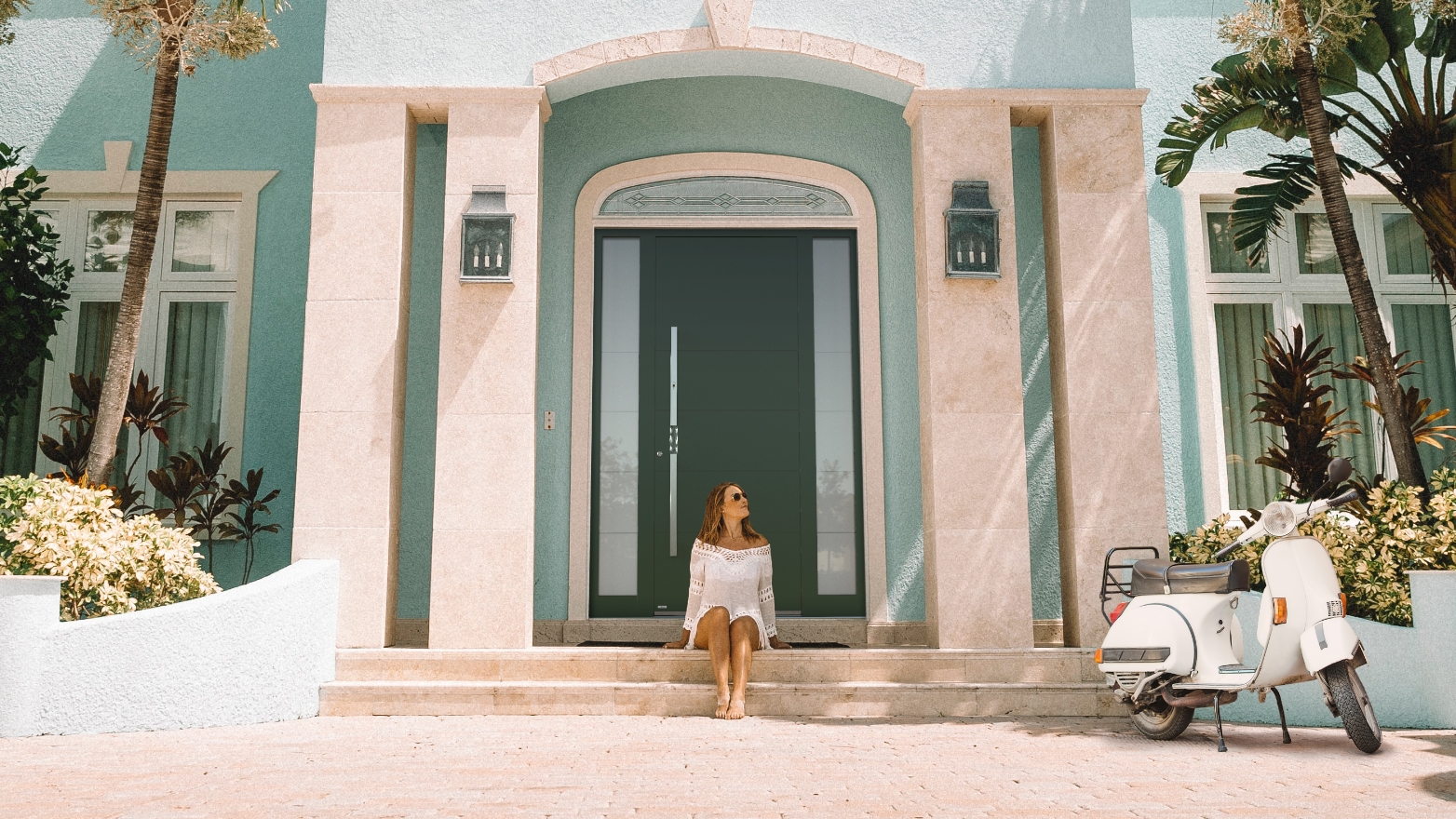 What makes a teal door's appeal?
Using this colour for your front door unites its significancy with the modern and innovative form of Pirnar doors. A teal front door takes centre stage and works with any house exterior. Using teal to paint your front door also significantly adds to your properties' curb appeal, because its trending, bold colour will stand out among any house in your neighbourhood.
An elegant option for your home
Due to its natural blue and green shades, teal coloured entryways create harmonious fusions with earthy toned brick exteriors or tan facades. If your white house front needs a touch of colour, a teal front door will also be an elegant option for your home. This colour also works well with wood, making it perfect for elegant combinations with wooden shutters or a wooden interior.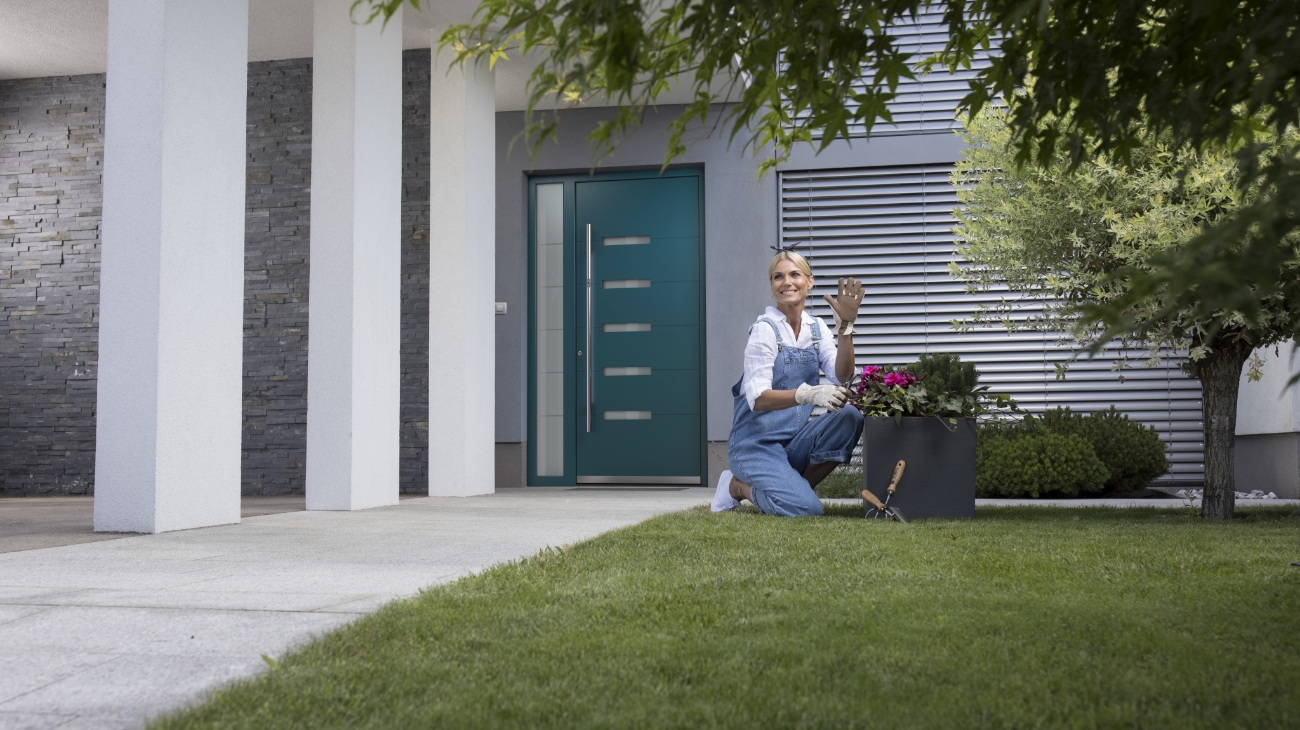 Style options for your bespoke teal front door
Painting your door teal is a remarkable and conspicuous option of turning your traditional front door into the centrepiece of your home. During the Victorian Era, painting front doors in bright colours was a sign of wealth and prosperity. This is why our Pirnar Classico collection offers a variety of colours you may choose from. However, teal contemporary front doors are equally eye-catching and highly modern front doors. Our talented artisans and their state-of-the-art craftsmanship allow us to create a customised entrance that meets all your expectations.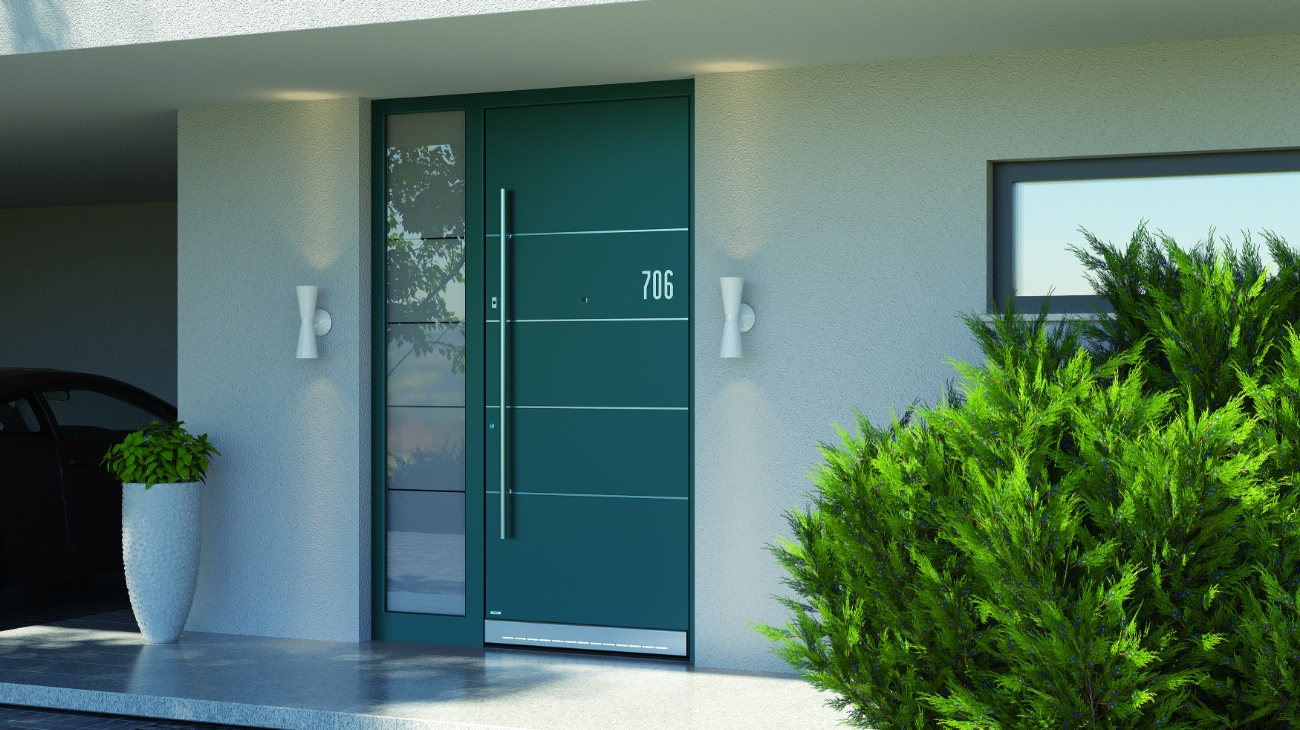 Door furnishing options
Aside from numerous paint options, your Pirnar door can be equipped with a plethora of door furnishings and other elegant details such as:
knockers
letterboxes
lighting
glazing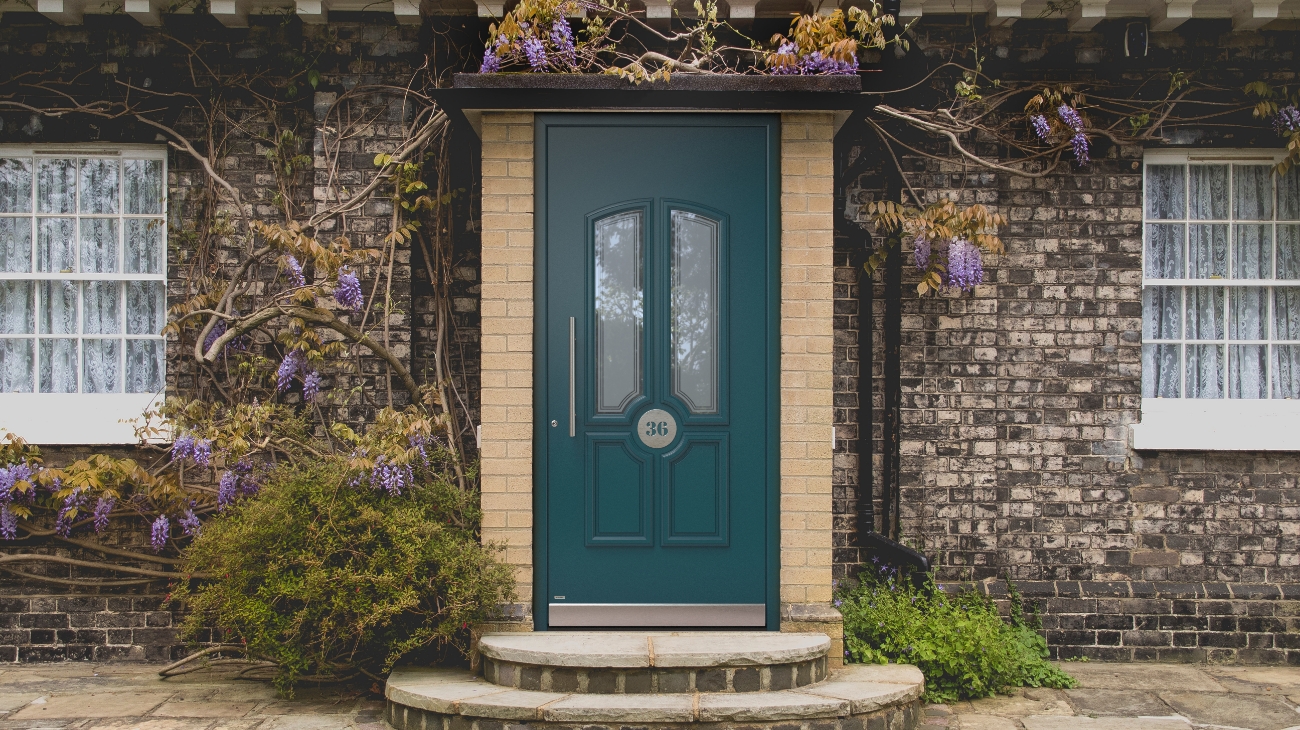 DESIGN YOUR FRONT DOOR
Configure your
teal front door
You can also add glazed side panels and overlights to create a more open entryway to your home. In our configurator, you can choose exactly what your door ought to look like. Whether you fancy ornate, stained glass or sleek and glossy finishes – at Pirnar, we make sure your bespoke teal front door is exactly what you want it to be.