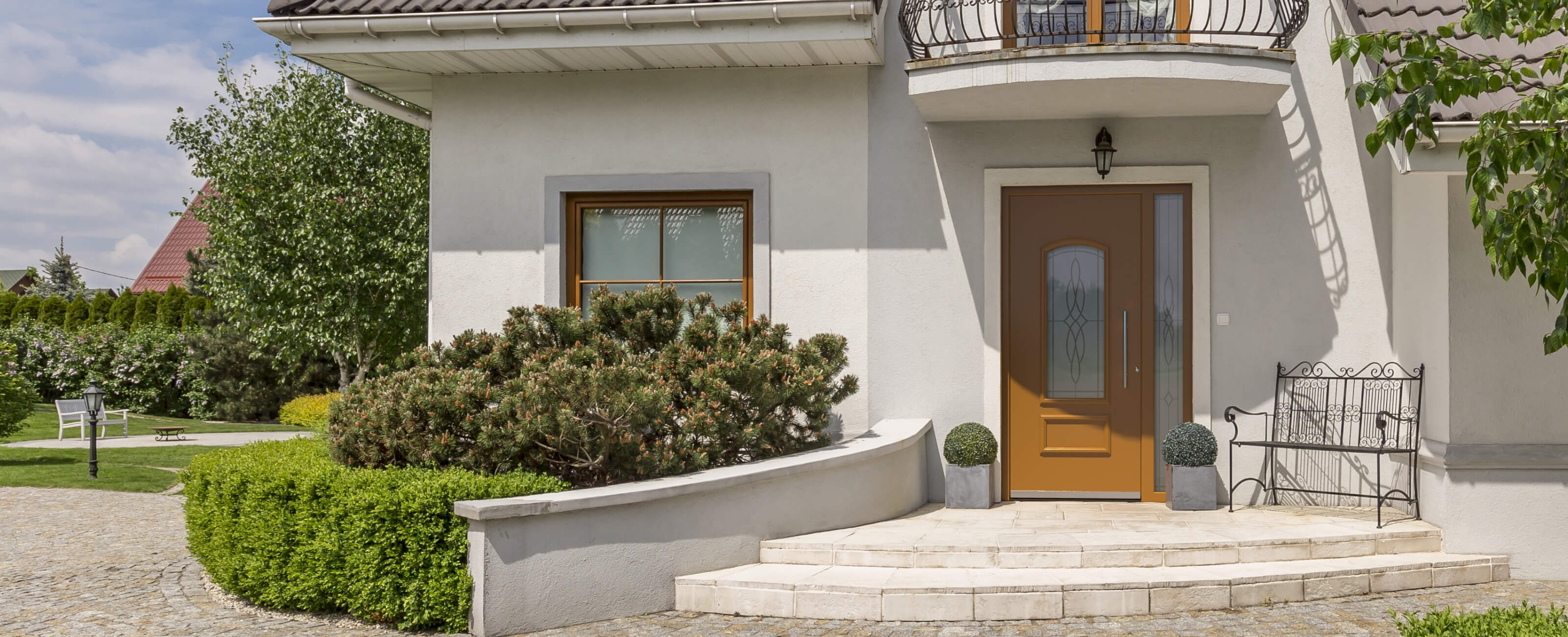 YOUR HOME´S NEW HIGHLIGHT
A fully glazed front door
At Pirnar, we offer you the widest selection of premium-quality doors. Our fully glazed front doors fit nicely in our collection of modern and contemporary doors while combining luxurious design with high-end technology and innovation.
What is a fully glazed front door?
Unlike aluminium front doors or external oak doors with glazing, our fully glazed front doors showcase their sleek and reflecting surface on the entire door leaf. The large glass panel is only held in place by a slim frame made of aluminium or hardwood, such as oak. These external doors allow for the maximum amount of natural light to enter your home. This is especially great for darker entryways, as glass opens up the room and makes it feel more welcoming.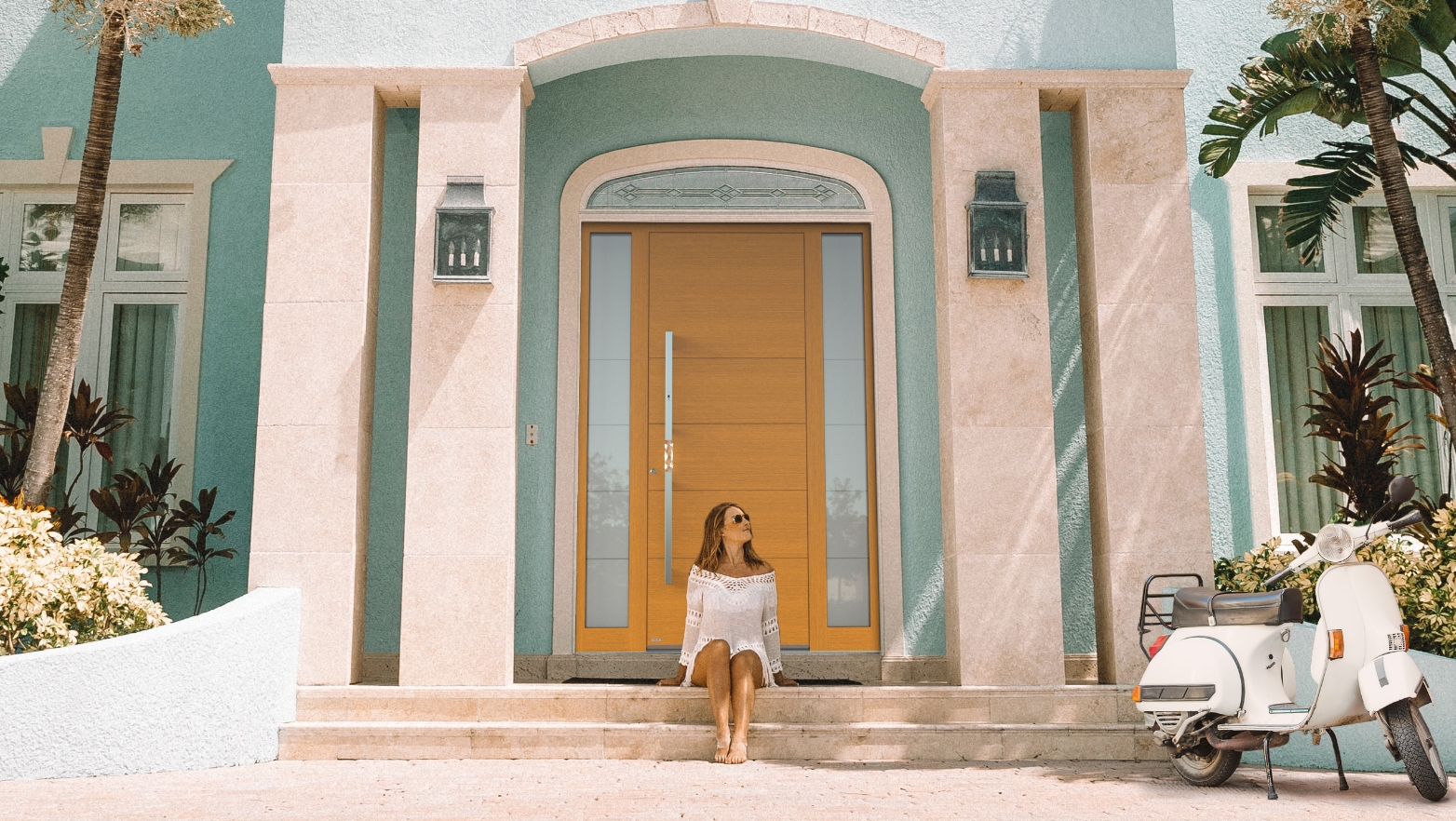 Glazing options for your new external door
Whereas external half glazed front doors only have partial glazing, these exterior doors allow for the maximum amount of built-in glass. Create marvellous glass fronts or add glazed extensions to your home. Or design a stunning masterpiece by creating a grandeur external entrance measuring up to 3000 mm in height.
Transparent design
Their elegantly transparent design sets fully glazed doors apart from aluminium doors or external hardwood doors made of solid oak or larch. However, to some, this transparency may be cause for concern because it allows curious passers-by to gaze into their homes. This infringement of privacy is something you need to consider when selecting your new door.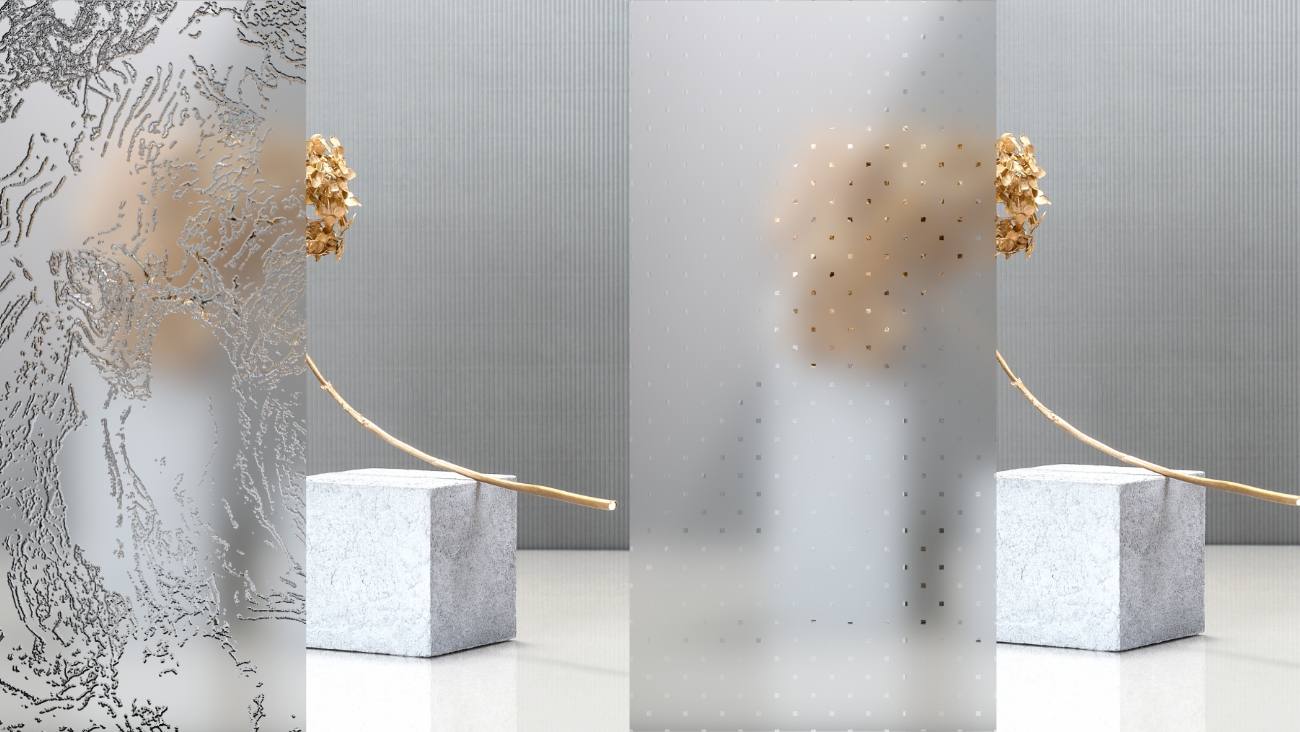 Various options of glass
Our wide range of glass finishes and styles offers different opacities, depending on your aesthetic. You may choose between various options such as:
Cathedral white
Silvit white
Waves clear
Satinato White
sandblasted
stained
We also offer metallic coloured glass that is completely opaque, while still providing the unique experience of a refined external glass panel.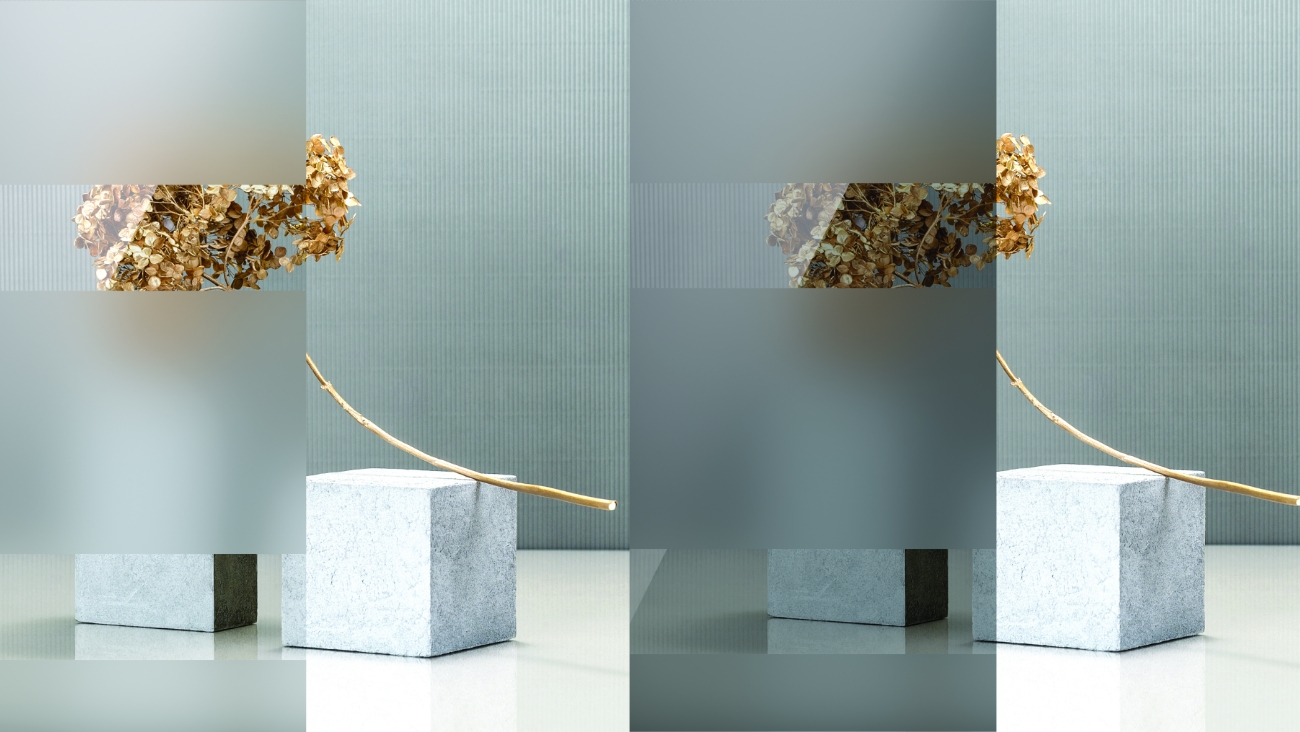 Keeping your fully glazed front door secure
Unlike external hardwood entrances, glass appears to be thin and almost invisible. As such, it may come across as being breakable and thus not the right option when wanting to keep your house safe. Our fully glazed front doors can be built with triple or even quadruple glazing, making it virtually impossible to enter unauthorized.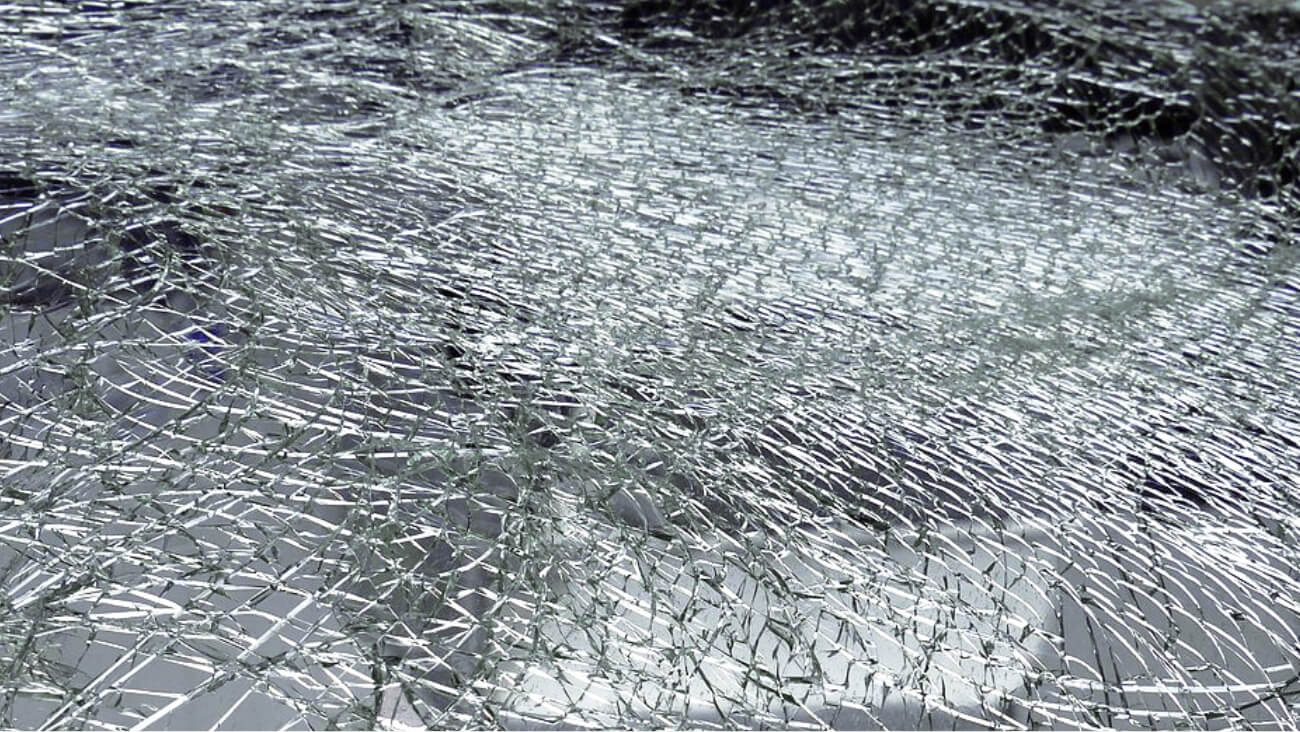 The safety of you and your family is of utmost importance to us
This is why you can choose between different glass options if you desire to increase the security of your exterior door panel even more. Apart from our innovative quadruple glazing, you can also add laminated glass or tempered glass to your exterior door to make it more durable against manipulation. Our external door frames made of hardwood or aluminium also add to the security of your home as they are designed to be especially resistant to manipulation.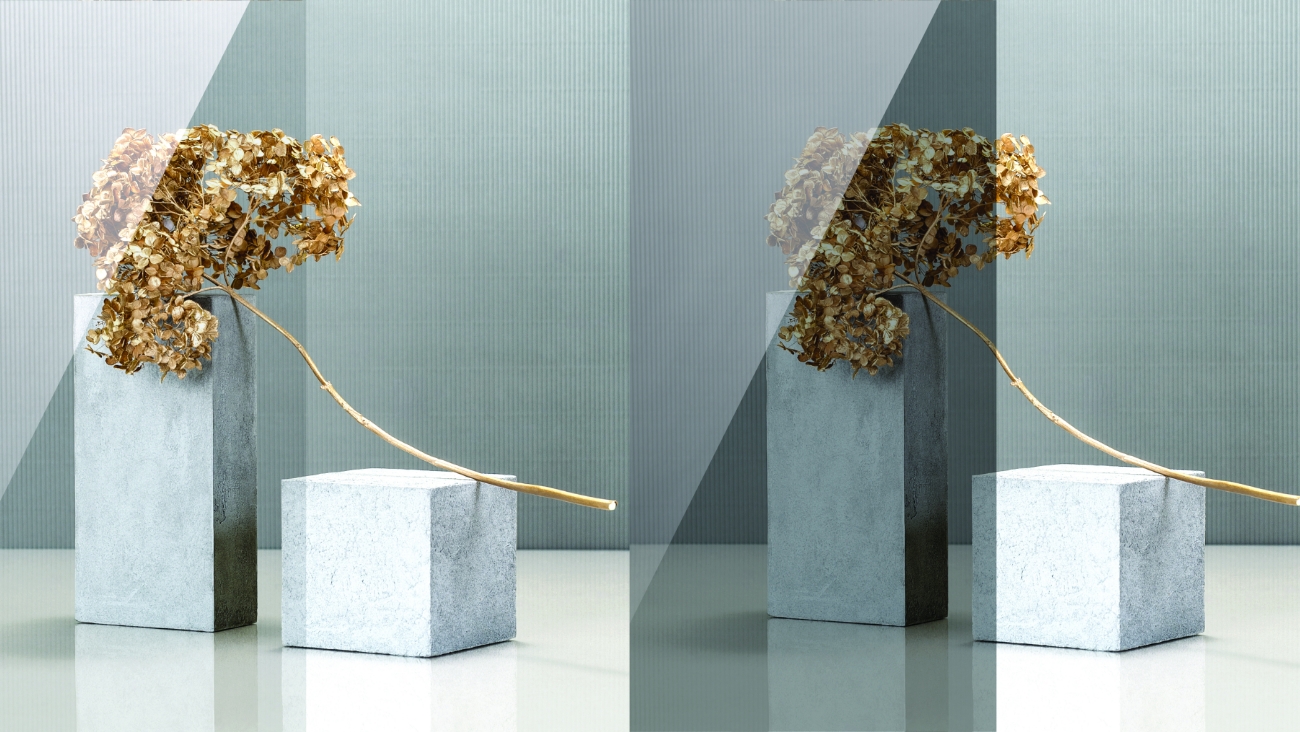 DESIGN YOUR FRONT DOOR
Locking Systems for your fully glazed door
If you strive for an endlessly smooth house exterior with seamless glass elements and a perfectly embedded door, the choice of the right locking system proves to be rather challenging.
Pirnar OneTouch
Pirnar OneTouch uses highly innovative fingerprint technology to open your house. All it needs is a touch on the delicate sensor and a door handle deploys from the refined surface of the external door.
Once the door closes behind you, the handle retracts back, leaving once again a smooth and sleek glass front. The door handle can be created out of any material to blend in seamlessly, whether you have an oak door, an aluminium door or a fully glazed exterior.
Pirnar Theatrica
Leave your guests ringing for words with the world's first entrance wall – Pirnar Theatrica. The automatic locking mechanism works with face recognition and opens only when approved guests approach the door.
The sliding doors open and close effortlessly, creating a smooth surface once you entered your home. Feel like novelty in your own home and experience the award-winning external doors yourself.
We created two innovative locking mechanisms that allow you to create the fully glazed front door of your dreams.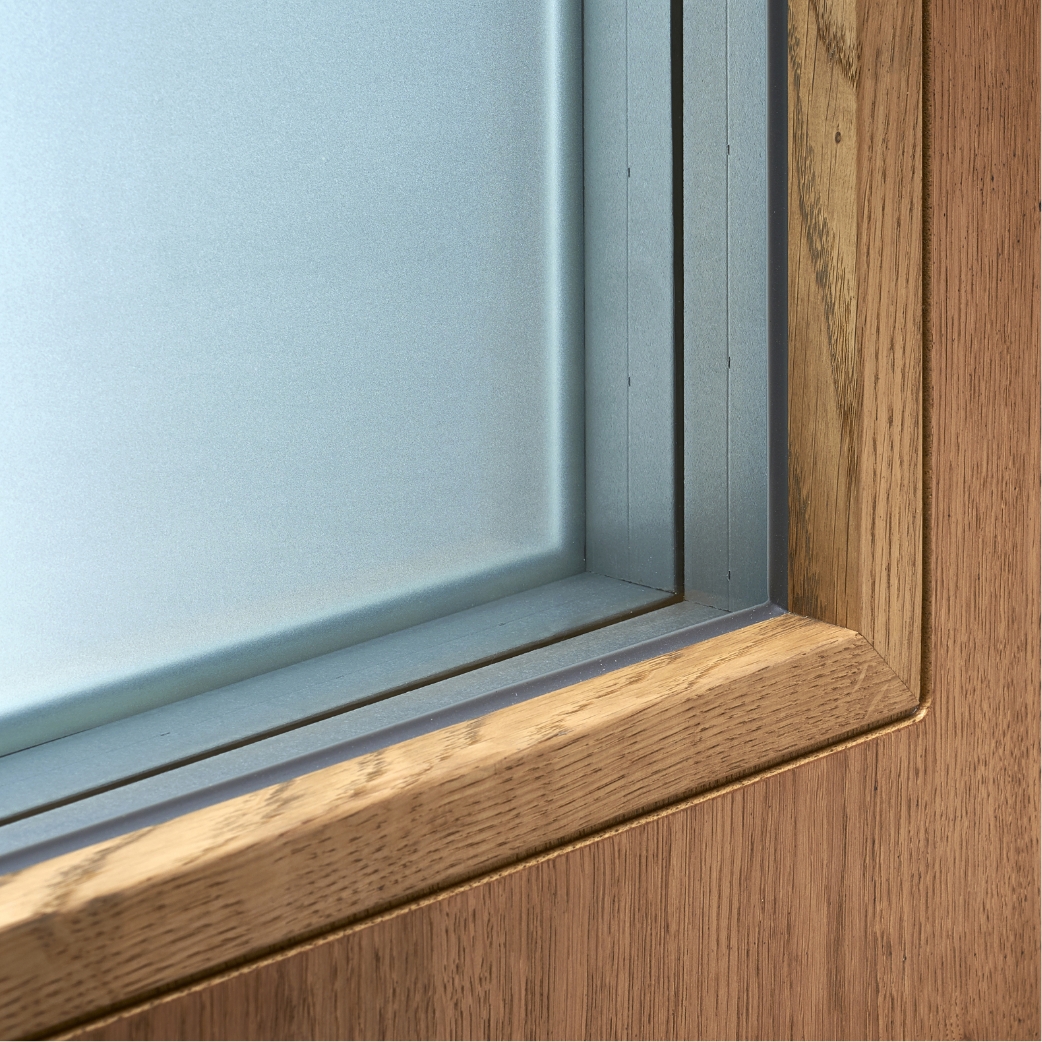 Fully glazed doors
to upgrade your home
Even though glass external doors are often used for modern builds, they can be equally charming when added to cottages or historic townhouses. Unlike oak external doors, they help brighten up dark entryways and add contemporary touches to your exterior. If you still want to use timber, simply add a wooden frame or decorative elements made of oak to create your perfect door. Via our configurator, you can design a fully glazed front door that meets your expectations and help you feel even more comfortable in your home.