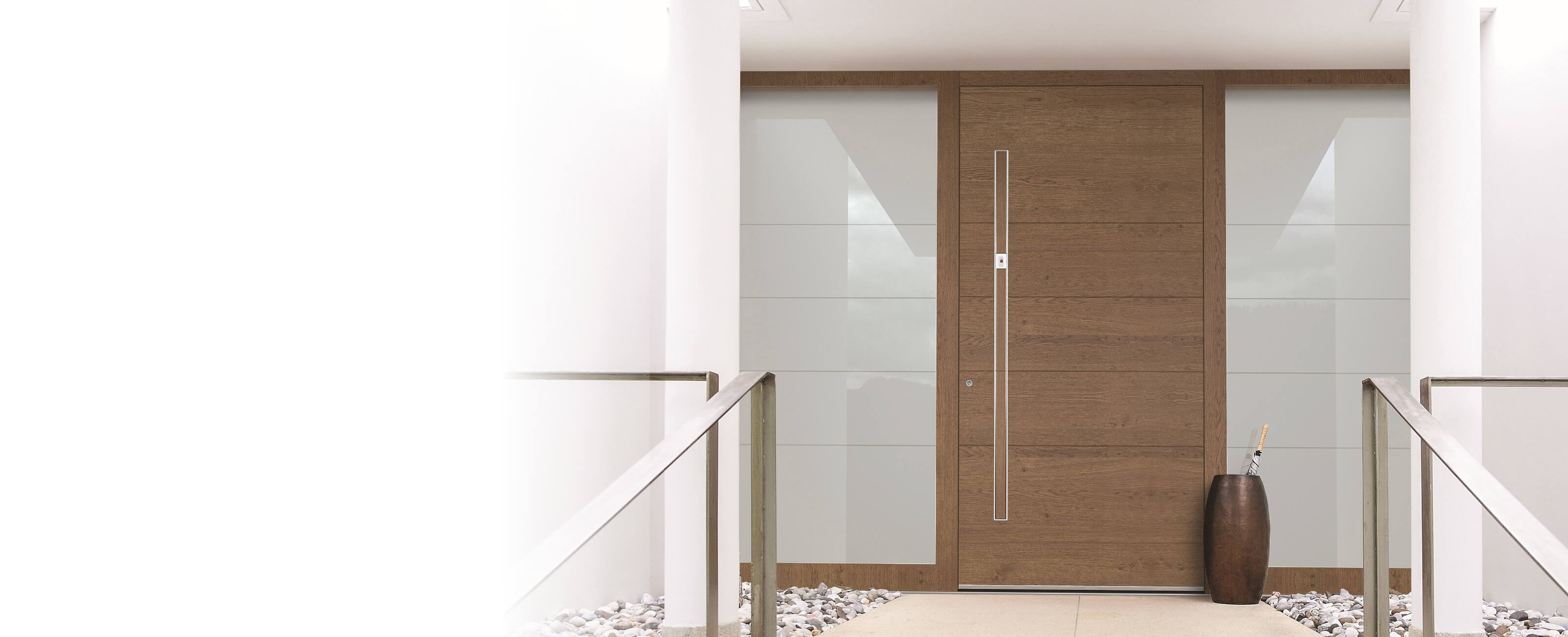 TIMELESS CLASSICS
Solid wood front doors
Natural, sturdy, secure – solid wood front doors are ideal for any home as they offer all characteristics you could expect from an external door. At Pirnar, we manufacture made-to-measure wooden front doors that give your home a touch of class and sophistication. Use our Pirnar.co.uk configurator to design your dream exterior door and give your home the front door it deserves.
Why choose a solid wood front door?
Solid wood front doors have long been and are considered a premium choice for external doors. They offer many unique advantages that turn your property into a luxurious home. The captivating characteristics of wood incite a sense of homeliness and add warmth to the facade. Aside from being made from sustainable materials, our hardwood and softwood doors lead with their elegant design and innovative construction.
We appreciate and respect traditional craftsmanship in every aspect and manufacture hardwood doors with an eye for detail.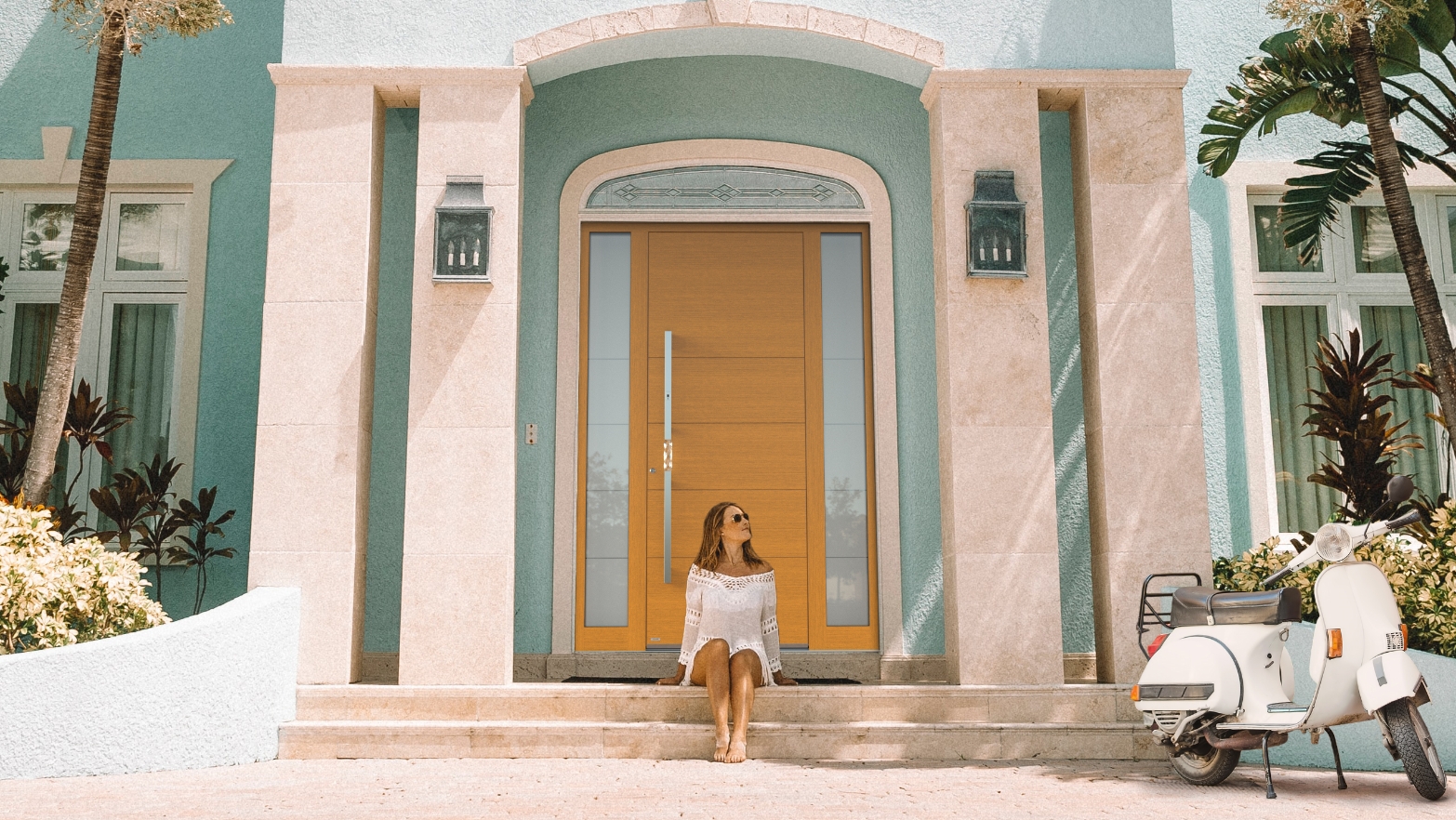 Choosing the ideal wood species
We offer three different types of timber for you to choose from. Each comes with its unique look, texture and properties. Depending on your personal aesthetic and preferences, you can choose the type of wood that is suitable for your exterior door.
Larch
Larch is a very resistant and dense hardwood. It can be processed fairly easily and bent into different shapes. We make sure that our front doors are of the highest quality, which is why our Larch doors are treated with resin dissolving agents to guarantee a seamless look and feel. We also have different transparent stains available. You can choose the ideal shade that suits your wishes and expectations.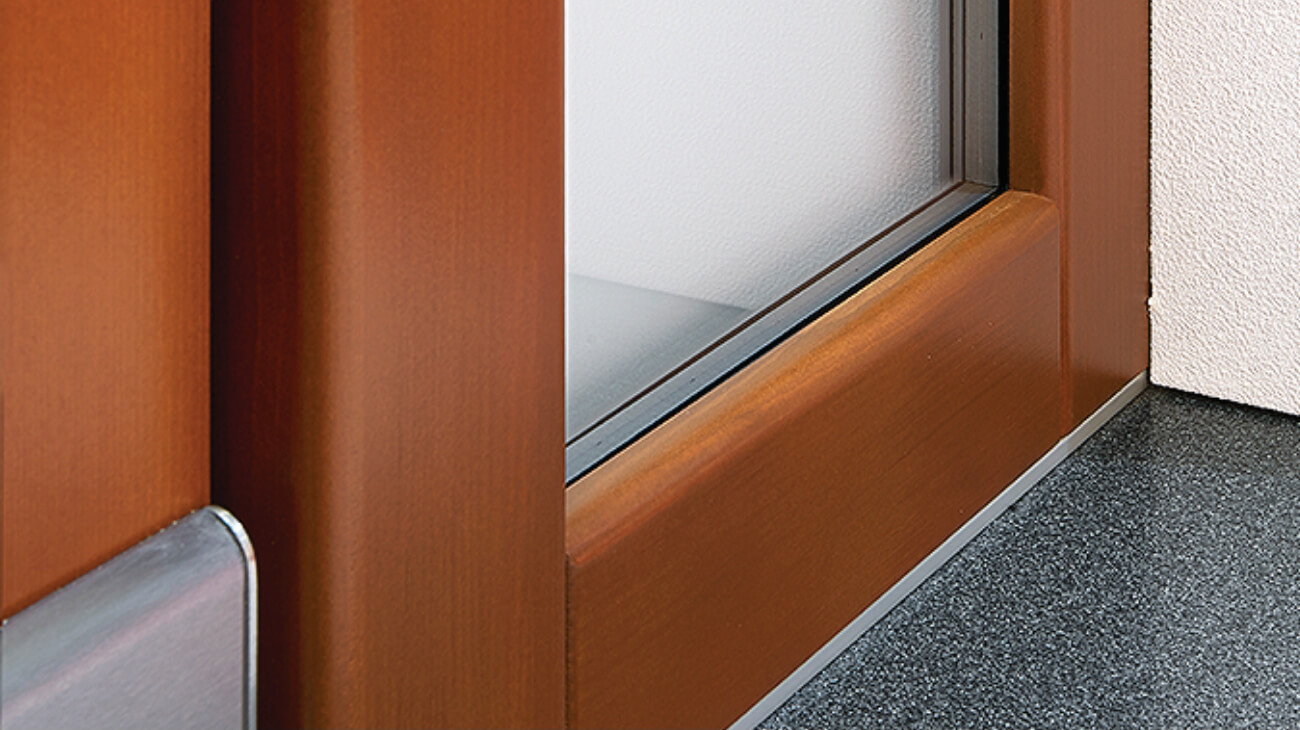 Oak
Oak is in great demand. This beautiful and durable hardwood is perfect for external doors that experience weather or other environmental conditions. If your external door will be exposed to heavy rain, oak is the option of choice for you. Oak front doors can easily be treated with stains and oils to achieve rich shades, ranging from warm tones to greyish white colourations.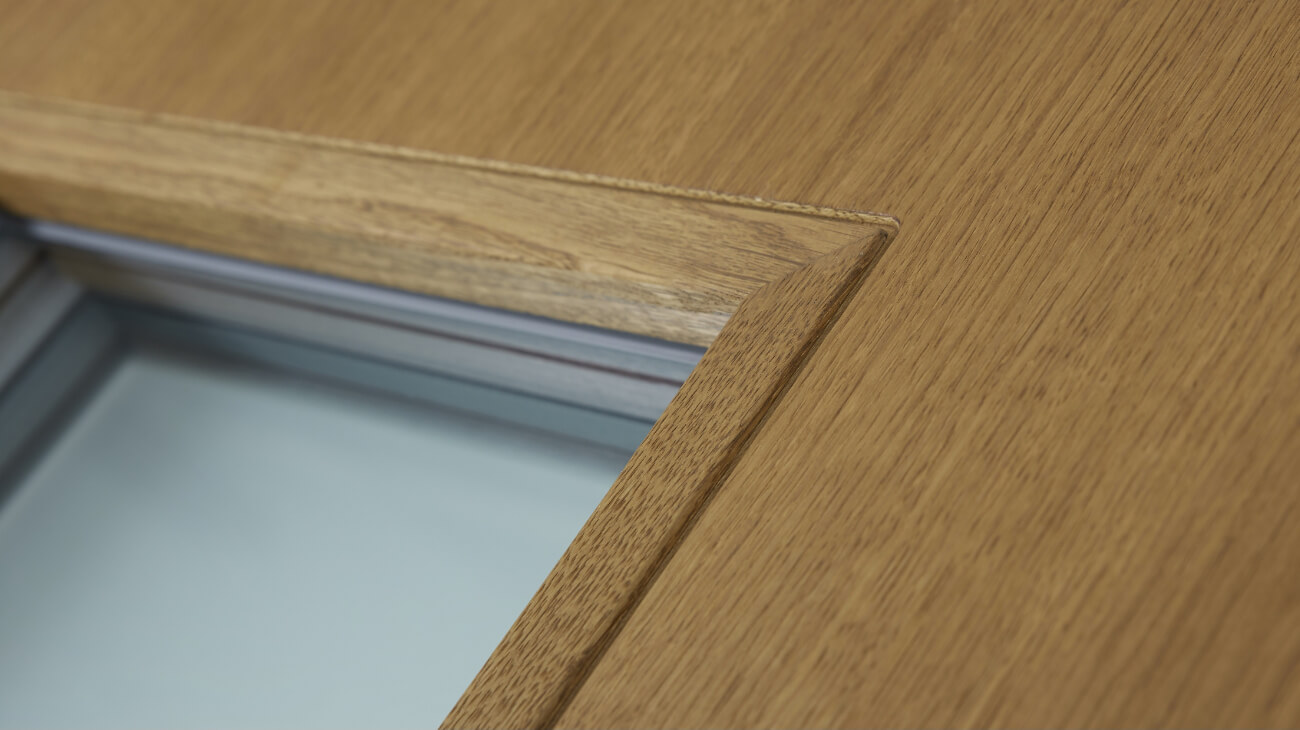 Spruce
Spruce is a relatively soft but nonetheless solid wood, meaning that it can be processed and shaped fairly easily. At Pirnar.co.uk, you can design a spruce door fitting your personal preferences, with colours and stains in a variety of shades. The neutral look of spruce makes it a perfect companion for doors that are combined with metal furnishings and other wooden accessories.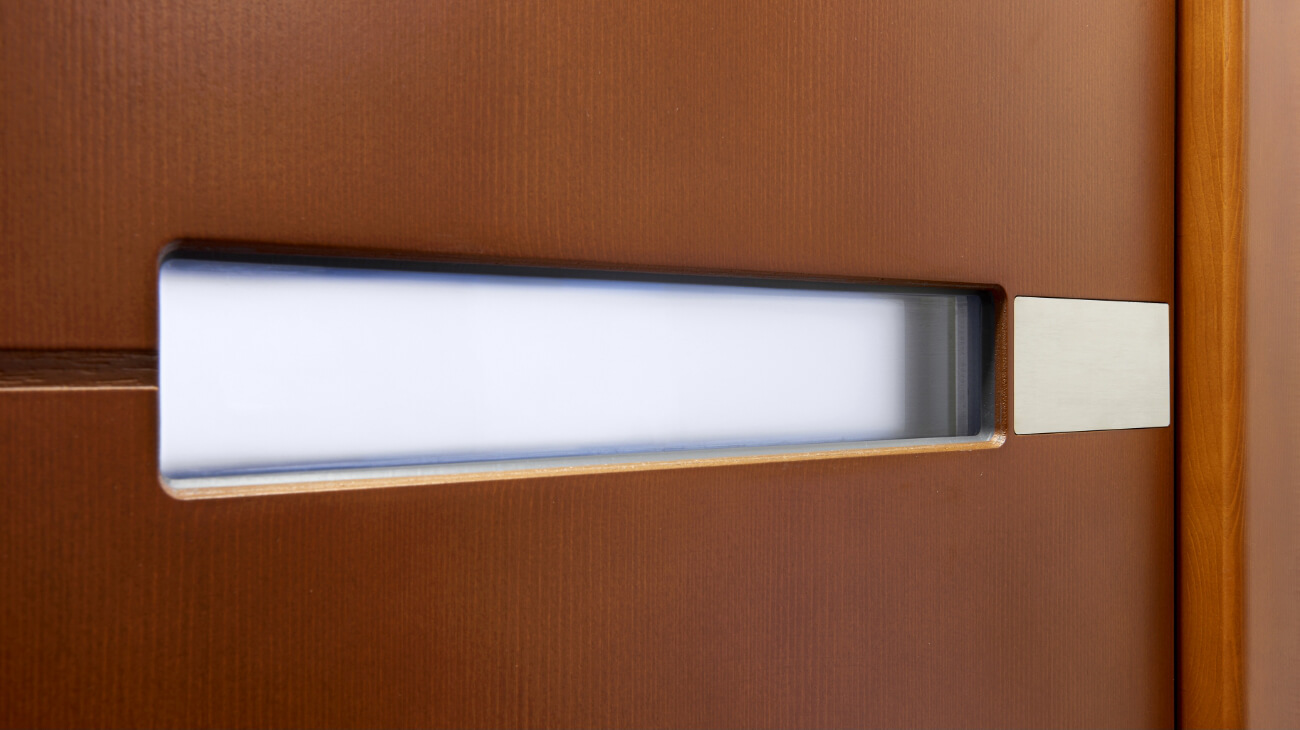 Pirnar front door made of high-quality timber
Our handcrafted wooden masterpieces combine state-of-the-art design with a long tradition, an appreciation for nature and current architectural trends. If you choose a bespoke Pirnar front door, the sky is the limit, and we always strive to create a perfectly fitting front door made of high-quality timber for your home.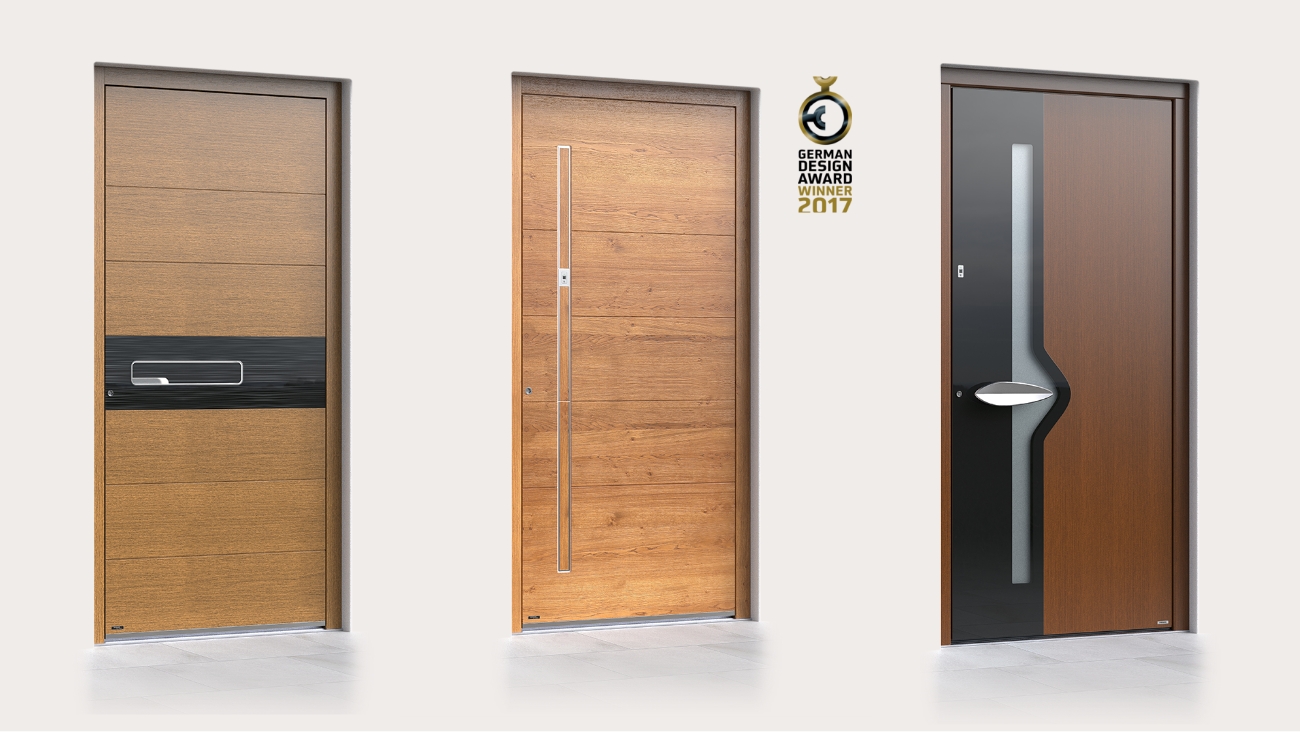 DESIGN YOUR FRONT DOOR
Design a bespoke door for your house
A wooden front door impresses with its natural structure and feel. Our doors are made from locally sourced trees which all have a unique wood grain and tone. This means that your door is one of a kind, as there is no other front door with the same texture and shade as yours.
Wooden front doors – an aesthetic look
You can choose between three different kinds of timber:
Each provides a unique structure, feel and look to your house front. Modern technology allows us to add high-quality glass or aluminium elements to your wooden door and create unlimited designs and combinations to fit your preferences.
To create a solid front door that is specifically tailored to fit your style and aesthetic, we offer an abundance of different door styles, such as traditional cottage front doors or more contemporary French doors. With our configurator, you can create a bespoke front door made of sturdy hardwood and combine it with elegant, glazed elements and other high-quality furnishings.
Feeling safe with high-security solid wood doors
We ensure that all Pirnar doors are burglar-proof and will keep your home safe. Our solid wood front doors feature multi-point safety locks and can be equipped with additional hinges and fittings to give you even more peace of mind. Hardwood is a naturally sturdy material, meaning that it is hard to break or drill through without being seen or heard.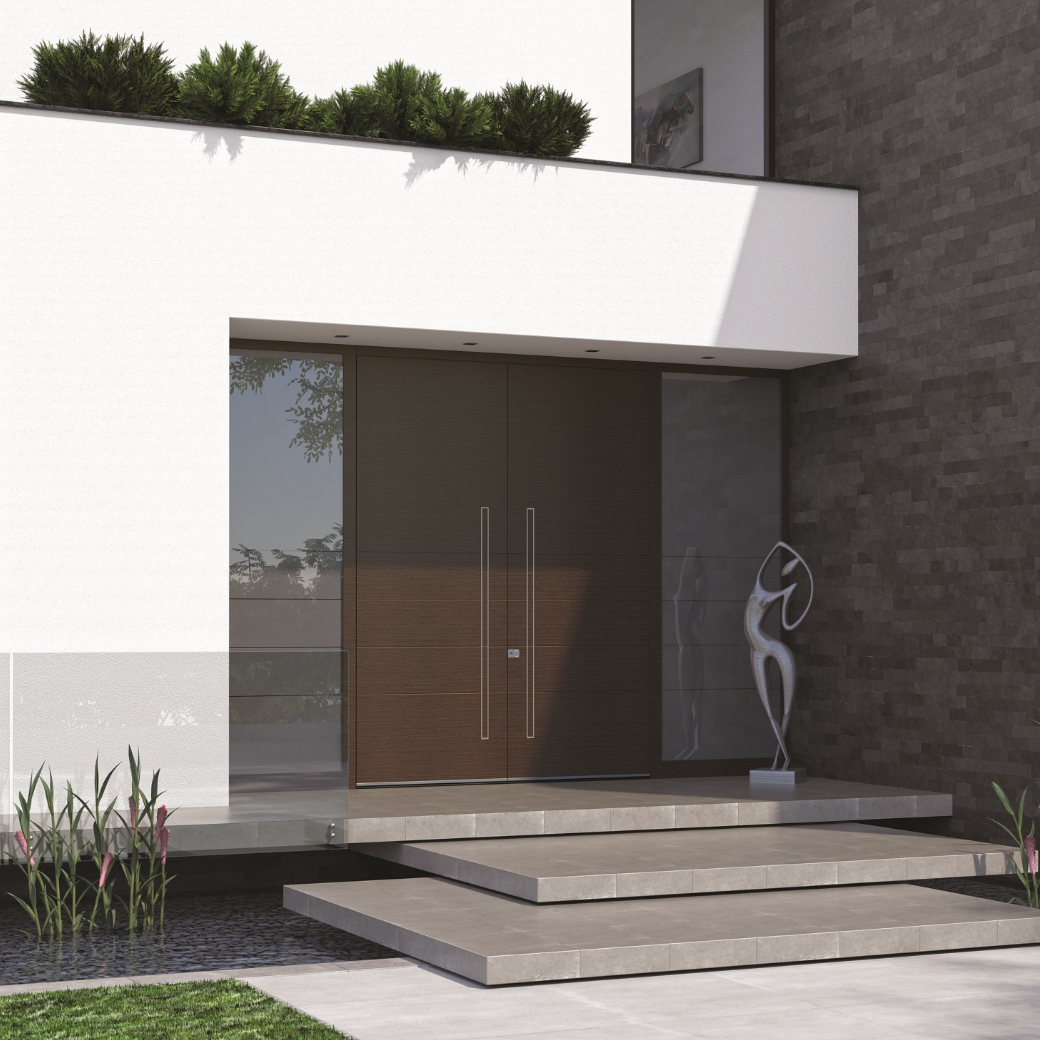 Tips for choosing the perfect solid wood front door
Efficient insulation

Wood has always been used as a building material due to its inherent qualities. It has excellent insulation properties because of its naturally occurring air pockets within the cellular structure. Modern technology and processing enable us to improve insulation efficiency further. This makes our solid wood front doors unique in their acoustic and thermal insulation. If you want to add glazed elements or side panels, you can choose between triple or quadruple glazing, preventing major thermal loss.

As wooden doors have a solid core, they are also excellent at sound insulation. The natural hardwood structure provides very efficient acoustic barriers. This keeps unwanted noise from entering your house through your external door, making a solid wood front door perfect for homes in noise polluted areas or busy streets.

DESIGN YOUR FRONT DOOR

Solid wood front door – an ideal fit for your home

Whichever hardwood species you decide on, our solid wood front doors will provide your entrance hall with a luxurious, high-end look and feel. The rich shade and unique texture will undoubtedly leave your guests in awe of your handcrafted, bespoke external door.